Weddings are such a big bash! It's a splash of colors, with ladies and their dance-off, and shower of gifts! But, when you have a friend's or family wedding coming up, what are the best wedding gifts to give?
HOW TO SHOP FOR THE BEST WEDDING GIFTS?
Marriage is one happy occasion where you cannot walk in without a gift.
Small or big, fancy or traditional, a gift says everything you wish to tell the bride and groom.
Even then, it's not always easy to find the perfect gifts for the couple. You see, a well thought out gift says a lot more than just a last-minute random purchase.
The struggle is real when you know the bride and the groom personally!
We have a few ideas about what to gift the newly wedded couple.
WHAT IS THE BEST WEDDING GIFT FOR A BRIDE?
The blushing bride is already ornate in the finest of jewellery and the most select pieces of clothing. So what will you give this beaming damsel that will overjoy her?
You literally have a ton of things to chose from. But a thoughtful gift is what we are proposing.
What does she like? Is she into jewellery?
Or is she a beauty junkie?
What's something that would be an absolute surprise for her?
Your gift must be a token of memory, something she can cherish all her life and is practical.
Also, accompany your gift with a smile on the happiest day of her life, to show your solidarity and immense love for her!
Here are our top picks of gifting ideas for the bride.
Best Wedding Gifts for the Bride
JEWELLERY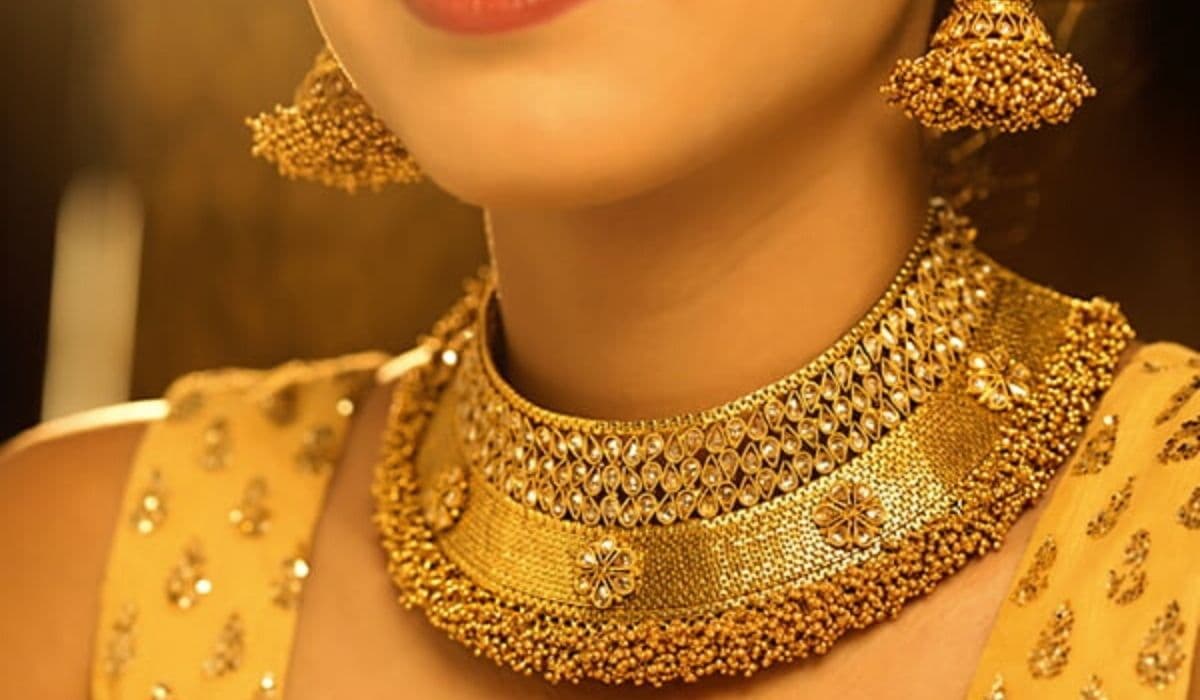 Okay, you can call it a stereotype, but jewellery is a woman's best friend.
This is the one gift that will be much adored and useful at the same time. If you know her style, you can easily pick a precious ornament that she will love.
Here is the checklist of things to consider when buying jewellery.
Does she like bold and chunky ornaments or is her choice modern or maybe she is a minimalist?
Should you go for traditional gold jewellery or perhaps sober daily wear for the office.
Daily wear diamond jewellery is extremely popular and affordable as a gift option!

The best wedding gifts would be gorgeous earrings(for the jewellery smitten brides) or a diamond ring (for the classy lady) or dainty studs (for the super stylish one).
WINE AND WINE GLASS SET – UNIQUE WEDDING GIFTS FOR COUPLES
Well, you want to break the rules of wedding gifting? This is the one.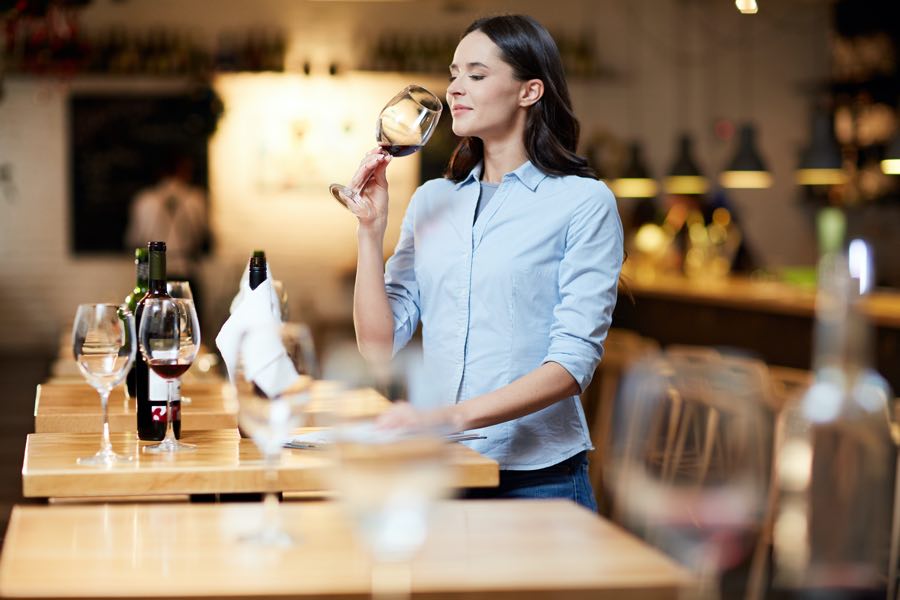 If the young bride loves her wine and what better way to toast to the couple than to gift a bottle of fine wine with a wine glass set.
With some smooth, well-aged wine, the couple can finally relax and enjoy their time together after the celebrations and chaos of their wedding.
Also don't stop with the wine bottle.
Make it a complete set with wine glasses and fancy coasters because you can't drink wine out of just any glass!
Completely beats the point!
MAKEUP KIT – WEDDING GIFTS FOR WOMEN
Another hot favorite and one that you can't go wrong as a gift is – the makeup kit!
No one can say no to a good makeup stash (unless you have a bride who abhors makeup). If you are her best friend, you probably know what she brand of makeup kit she prefers!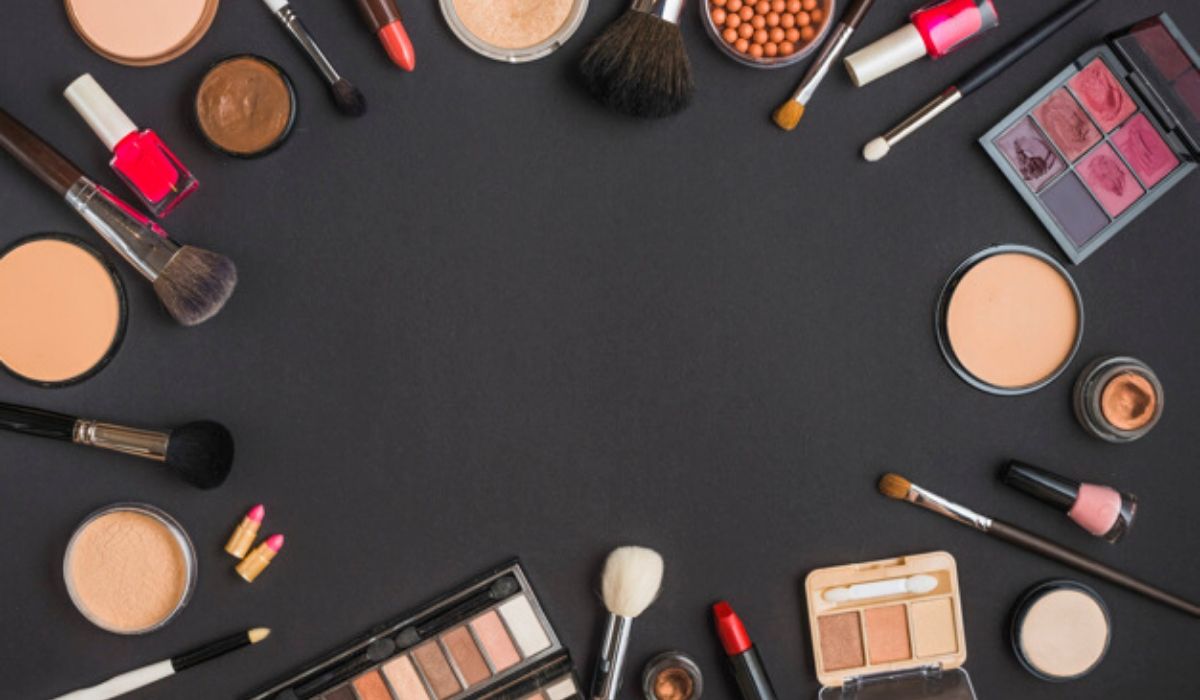 Surprise her with some luxurious makeup goodies and you could be giving her one of the best wedding gifts that she will probably use daily!
She's going to need them with family visits, honeymoon and many other photo-worthy occasions.
If she already is a makeup geek, amp it up with some luxurious brands. Splurge a little with names like Bobbi Brown, M.A.C, or Tom Ford.
TRAVEL MAGAZINE SUBSCRIPTION
Wonder who does the travel planning between a married couple?
Yes, it's the ladybird!
So why not spark her imagination with a travel magazine subscription. Because there's a world beyond the Maldives, you see!
Just married couples spend a lot time in travel to gain experience and memories together. It helps them to get to know each other better.
If the bride has a travel bug a good travel magazine will push the couple to try newer and lesser-known destinations because that's where the thrill is!
These work especially best if your bride is a reader and loves to get lost in books. The bride will love it.

You can see the travel pictures later & enjoy the satisfaction of giving an excellent and useful gift!
Gift A Mind Blowing Experience / Vacation
If you have a budget you may even gift a vacation or even an experience!
If the couple has a travel bug, this may be the best choice of gift for them.
Whether they want a quite holiday, or a food tasting extravaganza, or an adrenaline rush like say white water rafting – it can all be done!
We recommend you browse tinggly to check out their vast range of experiences and vacations.

Tinggly offers lifetime validity on all vacation and experiences gift boxes. Your gift will never expire. They also offer a lifetime refund policy.
An ideal gift for the just married couple!
INDIAN WEDDING GIFTS FOR GROOM
Now, what can you possibly gift the Indian groom?
Like we did for the bride, you need to know exactly what the groom would love as a gift.
Also, maybe you can break the clichés and instead choose from our selection of unique gifts for the man of the hour!
LUXURY WATCH
One accessory that you can always expect every and any man to wear is the watch.
Since it's a wedding gift, you can't go for a bargain.
Remember that watches are an investment. So make sure the one you buy is long-lasting and matches his style.
Does he wear leather-strapped watches?
If so, why don't you go for a metal or ceramic strapped one this time for a change?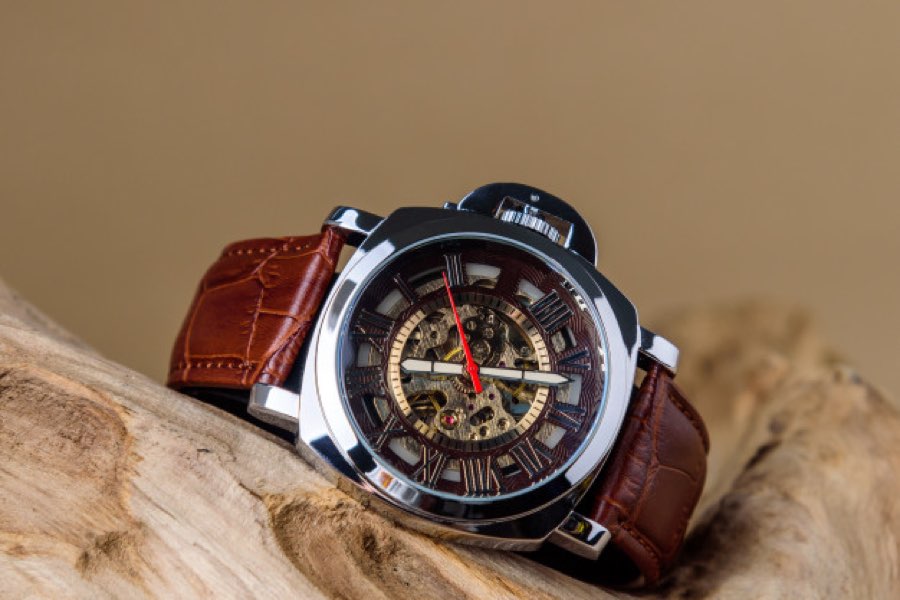 This is only recommended if your groom is experimental and will try something outside his comfort zone.
If you are on a budget, you can even choose a classy watch from Titan or Casio.
If you are ready to spend the big bucks, browse for some eternal brands like Tissot, Tag Heuer or even Cartier.

SHINY NEW CUFF-LINKS
Now that's a gift you didn't think about!
If your groom is one to wear business suits, this is the best addition to his wardrobe.
If you are gift it to him right before the marriage, this can be a perfect accessory to tie his wedding outfit together!

You can find a great selection of cuff-links from brands like Raymond.
They come in a number of metals like gold or black metal, diamond-studded or plain, engraved or straight cut.
Try them on at the store if you can.
You can even gift this to him during his wedding trousseau shopping, and make him try out his perfect cuff-links.
Isn't it a joy to watch the groom wear your gift on his big day? Here's your chance to make that happen!
SPORTS GEAR
If the man loves sports, he can't have enough equipment for the same. Is he a golfer? Get him a
nice polo tee shirt or even a Classic Italian Cap to complete the outfit. Whatever sport he enjoys, pick a gear and gift it away. Now that's a thoughtful gift!
BEER BAG
Here's the best one so far. If your groom loves to chug beer, a beer bag is a great choice. If both the bride and groom have a common love for beer, this is their perfect weekend getaway package. A bear bag contains beer mugs, cool coasters, fancy, quirky paper towels and other assortments that you need for a beer party. So get the party started with your unique gift!(source)
BEST WEDDING GIFTS FOR BRIDE FROM FRIEND
We think that friends give the most thoughtful and treasured gifts. They know what you like, what can tickle a smile on your face and what you will really enjoy. You can be quirky and add all sorts of fun elements to the gifting list. Be creative. If you are a group of friends who want to gift the couple, pool your funds and buy them something expensive yet sparks joy every day. Here's our curated list of best gifts that friends can give.
POLAROID CAMERA
This vintage treasure has made a comeback again. A POLAROID CAMERa is the best gift to capture all those beautiful moments that ensue after the wedding. They will be travelling and making memories and will want to preserve them with these petite cameras. Fujifilm's' INSTAX is the most trending pieces of travel accessory these days, so you don't have think twice for this gift!
A NEW SIGNATURE SCENT
Blow a bit of romance to the new couple with an Eau de Parfum sets- For him and her. There's something utterly romantic and sensual about perfumes which makes them the best wedding gift. Choose gentle and subtle scents and don't go for cheap, overpowering scents. These can be a huge turn-off. Invest in a good brand for this gift and always try on the scent before you make the purchase.
May we recommend Calvin Klein Eternity Summer Limited Edition, Hugo Boss and Titan's Skinn Verge Perfume Gift Sets? We know for sure this is going to be the best wedding gifts you can give the couple.
AIRBNB CARDS
It's the era of travelling. Book them a nice, chilled out getaway at a discrete and beautiful AirBNB for the couple to spend their time. Surprise them with an unknown getaway spot in the next city, where they can explore and enjoy each other's company. Airbnb is affordable, homely, and a great option for the young lovers to travel.
JOURNAL OF LOVE – WEDDING GIFTS FOR BRIDE AND GROOM
Journal keeping is a great way to keep an account of the excitement of young love. If the lovely couple (or at least one of them) enjoy writing, this makes the most precious gift. Pick a journal that is brimming with love quotes, and that will make you want to come back to it every day.
Personalise it by making sections like Getaways, Beautiful moments, Milestones, etc., to remind them to organise their memories and to encourage writing it. You never thought of that gift, did you?
IROBOT ROOMBA 980
Let's get practical here. Romance is all fun and games, but who feels like cleaning in the midst of love? But somebody has to. The iRobot cleaning robot is the best gift for anybody looking to start a new life together. Gift them a bit of laziness for those special days but not at the cost of a clean house. Thank you, ROOMBA.(source)
TRULY THE BEST WEDDING GIFTS FOR COUPLES FROM DEAR PARENTS
Parents are always looking forward to their kids' marriage. As per tradition, we shower them with everything they need. But what is one meaningful gift you can give your kids that they will find useful forever? Here's what they will enjoy the most coming from their dear parents.
JEWELLERY FOR BOTH
One can never stress enough the importance of jewellery as a gift. It is not only for its beauty of it, but it is also a great investment for the future. Don't just gift the daughter with ornaments, you can also gift your son with well-crafted chains and bracelets. The best gift from the parents are the couple rings; they are not very showy, and both the kids can wear them as a memory of their parents.
HONEYMOON PLAN CHART AND TICKETS – BEST WEDDING GIFTS FOR FRIENDS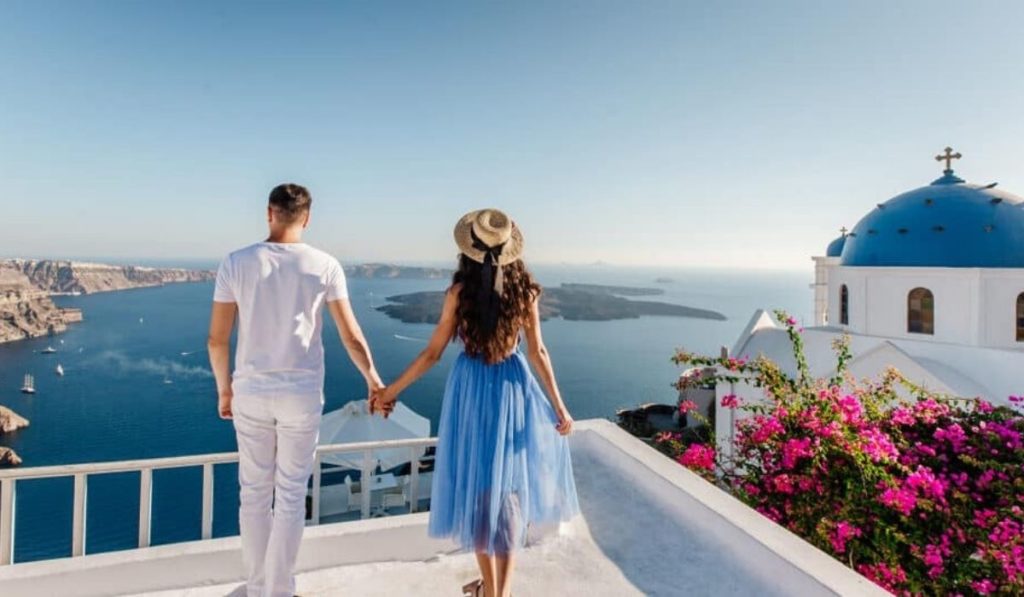 Let the young couple see a new country, experience something new as they start their journey together. For the Newlyweds, this is a gift they will thank you for. Plan an exotic getaway for the couple. You must have heard them talk of places they want to visit. Choose from them a destination or better yet plan for them a tour of several countries. Ask your travel agent to chart out the best route and have all the details covered. Many in place of one destination is the travel trend today!
INVESTMENT FUNDS
If you are really thinking about the future of your kids, why don't you get them started on investment funds? Your children are planning a new beginning, so encourage them to save and invest. This is the most practical gift parents can give. Teach them young to save rather than spend everything.
HOME FURNISHING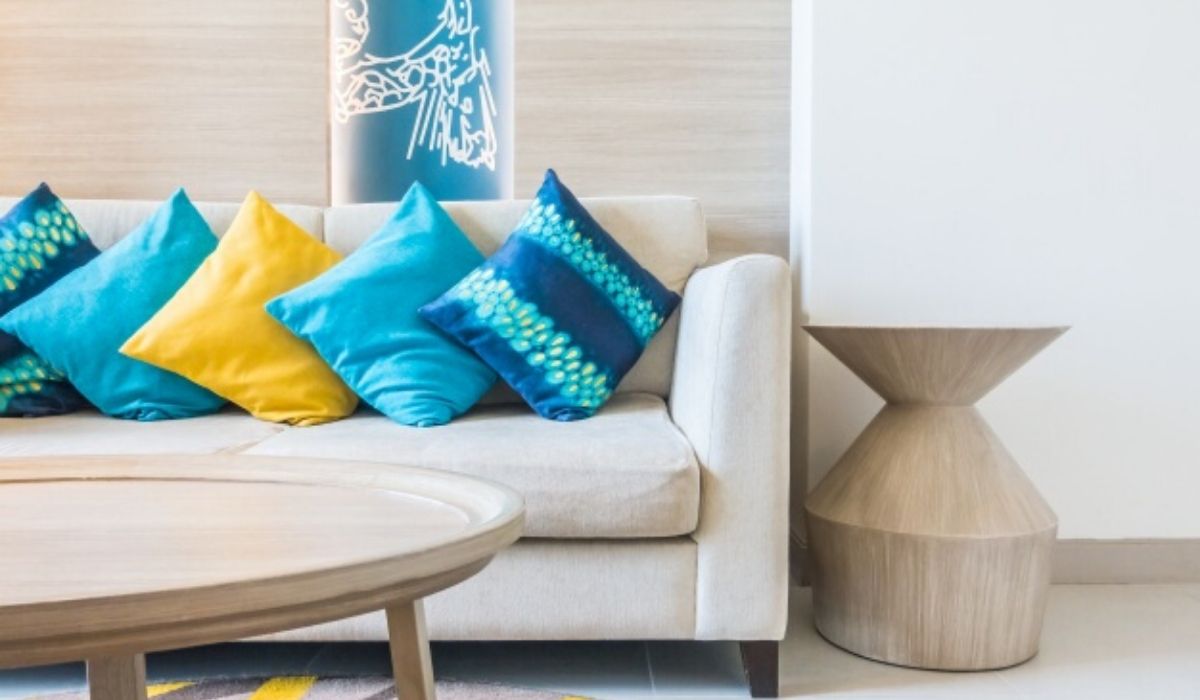 The kids will have a new place now, so help them out with the most expensive items on the list; Furniture. Parents usually gift their kids' almirahs, a chest of drawers etc. This is a beautiful gesture and is a very useful gift. If you have antique and hereditary furniture, pass them on to your young ones. Help them set their home with essentials like bean bags, kitchen cookware, dining room furnishings.
COOKWARE
Cookware can't be ignored. Gift them the essential that are needed in the kitchen. Better yet buy them a new technology like an air fryer to make their life easier. You can splurge on some hi-tech cookware and hope to be treated to sumptuous dinners when you visit later. If there are cookwares that are culture-specific to you, your young kids may not know them. Here's where your gifts become a heritage. (source)
THE BEST WEDDING GIFTS FOR COUPLES WHO HAVE EVERYTHING
You know those couples who have literally everything one could think of. But you can't go to the wedding empty-handed. So what do you do to make your gift stand out and be meaningful? Here are some gifts for those have-it-all couples:
Vintage Bar Cart: So they can drink in style.
Personalised bedsheets: With his and her names, and quotes from their vows.
Embroidered wedding vows: A portrait of their marriage vows embroidered is an excellent addition to their living room.
Custom wine glasses: Wine glasses engraved with their names are such a memorable gift
Venus ET Fleur® – Real Roses That Last A Year®: The ultimate gift and these are fine rose bouquets that last a year. It's the last name in luxury.
Armed with this information, we encourage you to enter this wedding season confidently. You just learnt how to gift right!