We present you with the ideas below for simple yet thoughtful best-return gifts for weddings, so you don't have to lose sleep over them. 
There is a spirit of joy and togetherness enveloping traditional wedding ceremonies, courtesy of our loved ones. They have taken the time and put in the effort to be there for the occasion, and for that, we are grateful. We have outlined easy ways to express gratitude to your guests through wedding return gifts (with examples), which are simple but thoughtful.
Selecting gifts for wedding guests cannot be postponed, yet finding the perfect gift for everyone is hard. Instead, divide the relatives into age categories and choose a generic present for all age groups. For example, your younger relatives may receive chocolate boxes, while your older cousins could receive good luck charms or items to decorate their houses.
There are no requirements for selecting a wedding return present. However, you can choose candy boxes for your in-laws and respected acquaintances. Chocolates have been presented as wedding return presents in an astounding number in recent years, demonstrating chocolate's affection for all of us. Taking the time to consider your wedding return present will clearly express your thanks and gratitude.
Eco-friendly return gift ideas for wedding guests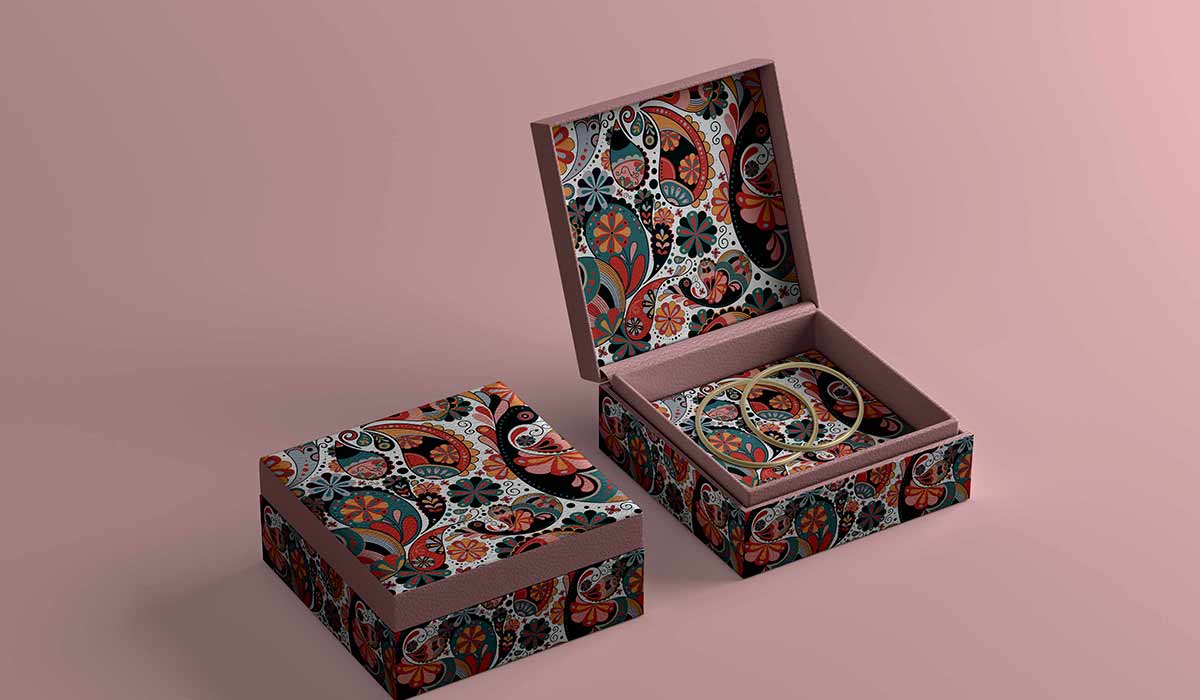 Here are some suggestions for eco-friendly wedding guest return presents that will also make our planet happy. Choose from these environmentally friendly return gift ideas. Here are some eco-friendly wedding return gifts:
Organic fruit baskets made of cane/ bamboo

Plant saplings

Herbal spices and other herbal products

Organic honey basket

Jute bags and boxes, jute and wooden jewelry

Hand-painted earthen lamps and flower pots
People generally place a high value on planning or selecting wedding return present during large Indian weddings. The simple gesture of affection holds more value than we realize. That gift represents how much fun everyone had at your wedding. It symbolizes your happiness on your special day. It expresses your appreciation to the guest for being a part of your day. So, what are the best return gift ideas for wedding guests?
Gifts are a form of communication in and of themselves. They reveal a lot about the donor. They indicate that I was thinking about you. The gift shows how well you know your close ones. Especially those for being a part of someone's special day. However, when it comes to returning wedding presents, they are a real pain. So, what are some of the finest wedding return gifts?
Scroll down if you've run out of wedding return gift ideas or want to try something new. Perhaps you'll come upon something fascinating. Let us quickly go through what might be included and deemed the most fantastic wedding return presents.
7 Best DIY return gifts for weddings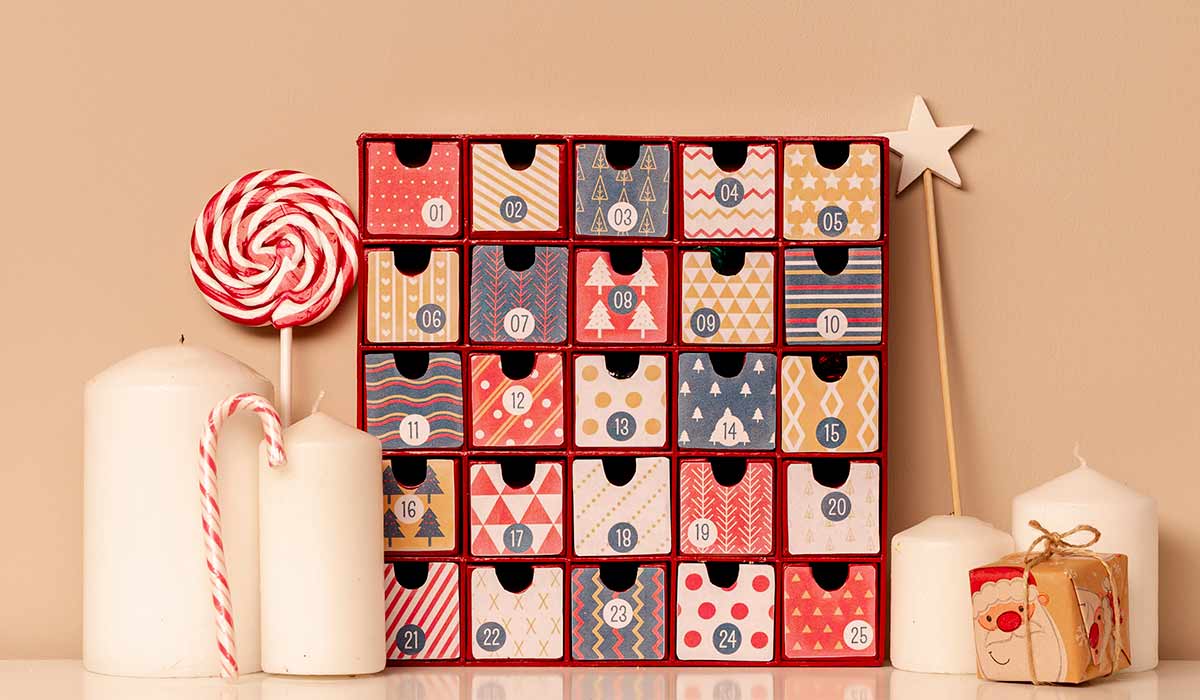 #DIY – do-it-yourself kits
#DIY – do-it-yourself kits are just the newest to hit the wedding scene. Find some fantastic ideas that require not more than 2-3 ingredients – like a hot chocolate mix or pasta mix. Additionally, your guest will have something to do instead of just taking it home. You could also include alcohol mixes – for the sake of variety. Currently, we love the DIY herb seed kits as excellent gifts.
Cookies with a personal touch as return gifts for wedding guests.
Instead of buying cookies in bulk, try putting a personal touch on them. You may experiment with forms and pack them creatively – consider shapes that incorporate aspects and accessories from the wedding event, such as the groom's pagdi, flowers, wedding bands, and the bride's shoe. Oh, there's so much you can do with your imagination! Try it with cupcakes and chocolates, and presto, you're the next great thing!
A basket full of varied dry fruits as a return gift for a wedding is an excellent way to convey thanks. Many individuals choose the most costly and exotic ones to make their visitors feel special. People usually prefer to give dry fruits to avoid damaging or spoiling their gifts. A healthier gift symbolizes a more beneficial relationship.
Fruit bowls as return gifts for wedding guests.
We've already discussed silver and gold-plated kitchenware. Aside from that, we may utilize fruit dishes to adorn our eating room. Several types and designs are available on the market, ranging from plastic to glass to bronze and even plated. It is also unnecessary to place fruits in these appealing bowls; we may set them in our living areas beside flowers or decorative stones.
It's no secret that wall hangings are forever. If you choose the right design, this is one helluva winner. Search for wall hangings with unique designs, artwork, mirrors, and colors, and ensure the packaging fits the bill. You could give one big miniature wall hanging or something like a dreamcatcher. 
India has a tradition of starting and ending every special occasion with something sweet. Not just sweets, a few people prefer placing savories and other goodies along with it. Also, there are readily available gift boxes in the market that eases your work and enhances the class of your return gift. Moreover, you can customize your chocolates or sweets with pictures and writing. Isn't it cool to give away something with our impressions on it?
Scented candles or Diya's 
Again, as a part of our traditional and cultural heritage, people prefer giving candles and diyas as a remark of spreading light and happiness. The beauty of the gift is improvised by making it fancy and scented—a convenient and attractive return gift for weddings that everyone can use. Because of various sizes and shapes, these can be handmade and bought in a collection. 
6 cheapest return gift ideas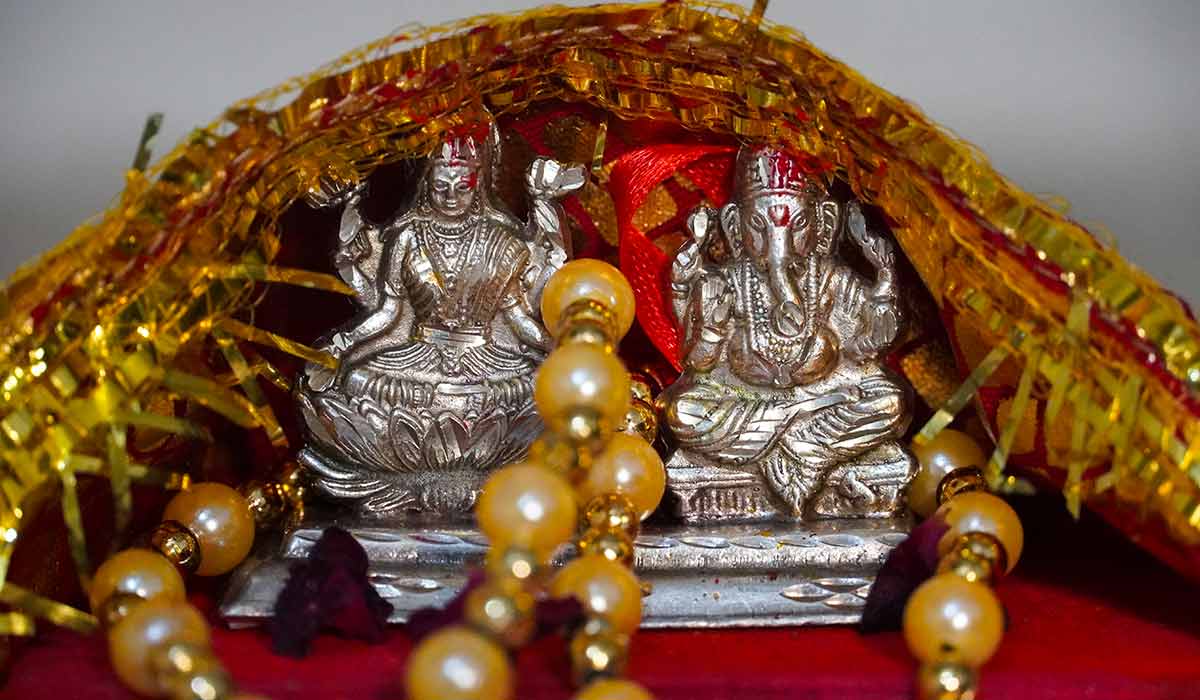 Idols or statues of God as return gifts for wedding guests.
When we know that gifts symbolize gratitude for showering upon their blessings, we will be glad that we also offer them a source of blessing. Regardless of the religion, an idol of God will be worshipped or at least treasured safe among their showpieces. This is the most subtle way of expressing love and spiritually sending a loving goodbye.
The custom of Indian ladies wearing jewelry to any ceremony is unmistakable. And, unlike other nations, we have an abundance of jewelry. As a result, a jewelry box or bag may be an excellent return gift for wedding guests. Furthermore, most individuals are overwhelmed by a present that mimics our society. You may limit the type of jewelry box you send to a bangle, earring, or anklet box. It is ultimately up to you to choose the sort of box and gift for your wedding guests.
Decorative candle holders
Another reason to be cautious when selecting return presents for wedding guests is to ensure they satisfy their needs. Nobody will appreciate or be thrilled with a needless present that they cannot utilize. In such instances, the gifts will go unopened or be thrown away. So, when we give away candles and diyas, please include a few décor pieces to go with them. Beautifying things will always provide delight to your guests' hearts.
Silver or gold-plated utensils. 
It is not as pricey as it appears. The size and quantity of utensils may be adjusted to meet your specific requirements. Giving away little, attractive glasses, plates, or gold-plated utensils can be profitable. The trade of metals can increase both families' riches and integrity. We may also use these utensils for puja.
Everything around us allows us customization. A wedding is one of the few occasions where you may display every wedding item with images of the bride and groom. If you want to present a painting as a return gift, choose bespoke works that will serve as an excellent recall of the occasion. You may also create a name board with a personalized message or statement in addition to your photos. That will be an exceptional return present.
Ethnic pouches or 'potli' as return gifts.
Giving an ethnic touch to all your gifts will also be interesting based on an occasion like a wedding. As we talked about the jewelry boxes earlier, now it's ethnic bags or pouches. Add other items like bangles, kumkum boxes, chocolates, and more to make your gift look delightful. Additionally, these can be useful for your valued guests even after the ceremony. Moreover, you need not stick to the ethical style, and we can design the pouches in our way, which also suits the wedding theme.
7 ultimate memorable wedding return gifts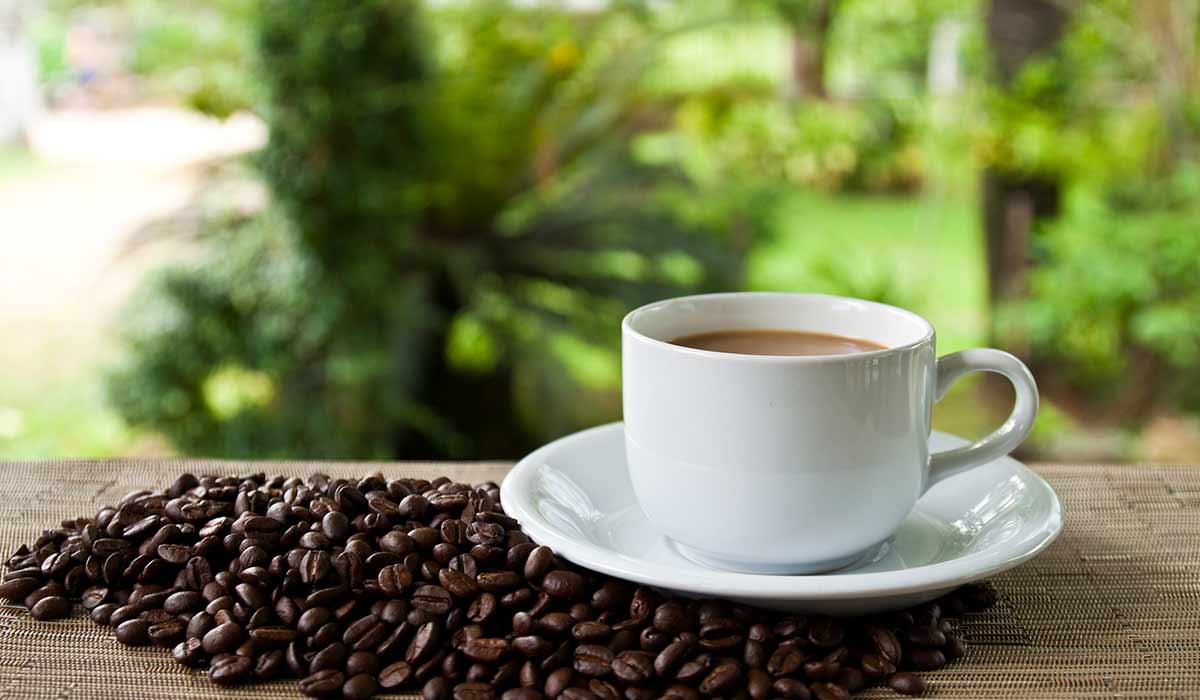 Silver coin can be a great return gift. You can use such gifts to win the heart of your guests. Try to wrap up the silver coin in a small box or a nice embroidered container. No doubt your guest will remember this present forever. It is undoubtedly the best way to permanently make a place in their hearts. 
Everyone has been experimenting with artisan teas and coffees lately, so it might as well take advantage of that. Try out a sample box that suits the bill – choose teas and coffees that are your favorites and package them well, Viola! This can be an excellent return gift idea for a wedding. 
Giving away dresses is not much recommended, but there is an option where we can imprint or stitch our message on them. Towels, handkerchiefs, blouse pieces, sarees, dress materials, and dhoti are among the top preferred clothing to be present as return gifts for wedding guests because giving away just one single cloth doesn't seem thoughtful and affectionate. We have to include the matching jewelry if that's a saree or dress material and a shirt piece if that's a dhoti. It varies.
As the name implies, you must purchase large and heavy vessels. There are various possibilities, such as bottles, cups, and platters. Drinking water from copper vessels promotes health since the copper particles enter the body directly. However, hardly one uses them, and these vessels have become a luxury. In fact, it is recommended that you give your friends and family a couple of the copper vessel alternatives available, which may be both fashionable and beneficial to their health.
Using indoor plants is another exciting and innovative way of thanking your wedding guests. Out there in the market, we have shops that provide pots along with indoor plants that are cute and enhancing. There are even online sellers who give away attractive tabletop pots along with indoor plant saplings. A soothing gift can never be replaced in a place of pollution and chaos.
An envelope of money as a return gift for wedding guests.
A straightforward yet meaningful form of custom followed where we give away money in the name of shagun. We don't put 4-5-digit figures but quite a generous amount. As this is a form of return gift, nobody complains about the value also. Attractive covers and envelopes are available, adding colors to your gifts.
Most weddings are full of women or people who have married women at home. As a symbol of married women, basically, a kumkum box filled with kumkum is considered auspicious for every Indian. Many attractive boxes are available in different sizes, shapes, and colors. From a small wooden box to a glittery glass box, you will have a wide selection of options in the market.
Everyone gives gifts. But a gift that remains in the minds of your loved ones is unique and speaks volumes about you. Mentioned above are a few return gifts for wedding guests' ideas that can be incorporated with your input to make them even more lively. Making these gifts personalized is what will make them special. 
Regardless of the type of wedding, gifts can be modified based on your ideas, as your guests have made your big day special with their presence. So, compliment them with an excellent gift wrapped with love and gratitude. 
Now, what's your choice of return gift for wedding guests?
What do you give as a return gift at a wedding? 
FAQS
1. What are some Traditional Return Gifts for wedding guests?
– Little Ganesha, Laxmi, or any other religious idols, Om or holy cross pendants, Buddha idols.
– Gold or Silver coins.
– Box of sweets with shagun.
– Ethnic Diyas with a box of sweets.
– Potli bags, Bangles, Kundan Kada, Kumkum, Sindoor boxes, and Mehndi boxes.
2. Is returning gifts for wedding guests important?
Return gifts are the best thing to present your guests with, to show your appreciation and make them feel special and welcome to be part of your celebration. However, since return gifts are purchased in bulk, the daunting task is to decide which gifts are most appropriate according to your guest list.

3. What gift do you give at an Indian wedding?
It is customary to provide presents at Indian marriages. Money is the most meaningful traditional wedding gift for the couple as they begin their life together. This would be the ideal present. Put money in a nice envelope or embroidered bag, along with your best wishes, and you're set.

4. Can you give perfume as a wedding gift?
A classic perfume is always the top wedding gift for her. The scent trail of a woman leaves an impression each time she passes by. So definitely, a woman or bride will like your perfume gift.

5. Is it a good idea to gift a timepiece?
Timepieces make the perfect gift. Be it a watch or a clock, every time the gift receiver glances at the timepiece, it will remind them of you.