Indian weddings are the celebration of a lifetime. After all the fun and joy for the bride and groom, what are the best wedding return gift ideas for your guests? What will have your guests remembering your grand and beautiful ceremony even after they get home? Let's find out!
A wedding takes a lot of planning and arrangements. You've got to get the wedding hall ready, talk to the priests about the ceremony, get your lehenga and suit in order; you even may have to choreograph your bridesmaids' dance, because who else can put it together as you do! Then there are the caterers, DJ, decoration, and lots more. This is all about you. But put a little thought into your guests too. We want them to take back more than a memory and something to remember us, don't we?
The best wedding return gift idea is what you need here. This will be a token of your gratitude and happiness to them for being present and celebrating with you at your wedding. Now, let's jump into the most thoughtful and fancy wedding return gift ideas that will surely impress your relatives.
INDIAN WEDDING RETURN GIFTS IDEAS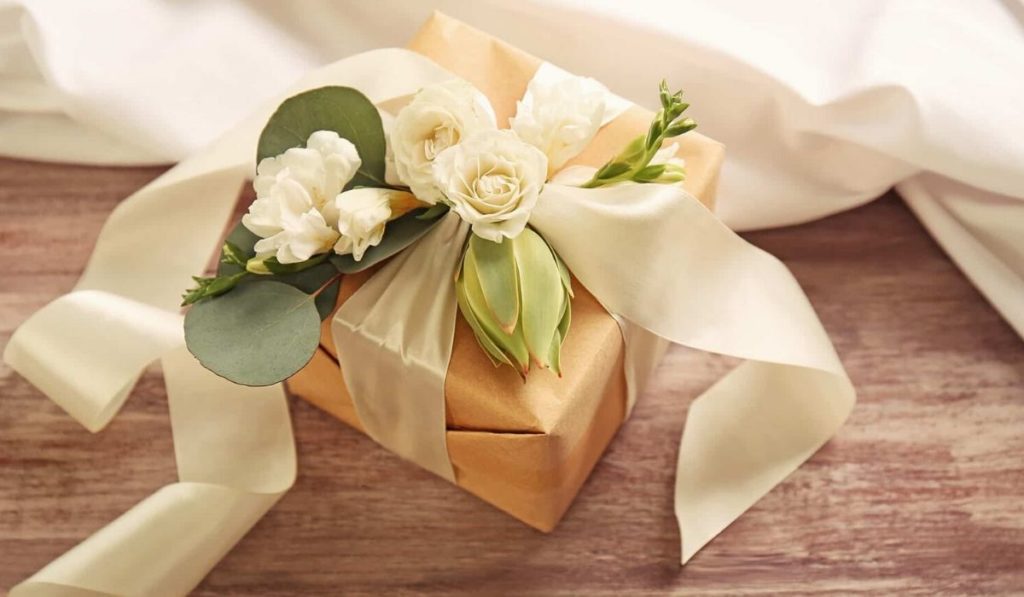 In India, gifting someone is really a challenge, and sometimes you need to wrack your heads to find the right one. The idea is for the gift to be a gesture of thankfulness and something that sparks joy on their faces.
Since your guests will be of varying ages, you need to consider something which would be suitable for everyone. Let's see what wedding return gift are just perfect for your guests and won't break your budget.
INDIAN WEDDING RETURN GIFTS IDEAS FOR GUESTS
1. GOLD COINS
Who does not like some shimmery gold in their pockets? Gold coins are quite a rage these days. A 22Kt gold coin will make a perfect wedding return gift. It's petite, valuable and will be a constant reminder of your ceremony. It has been a traditional gift in Indian households, so your aunts are definitely going to love it.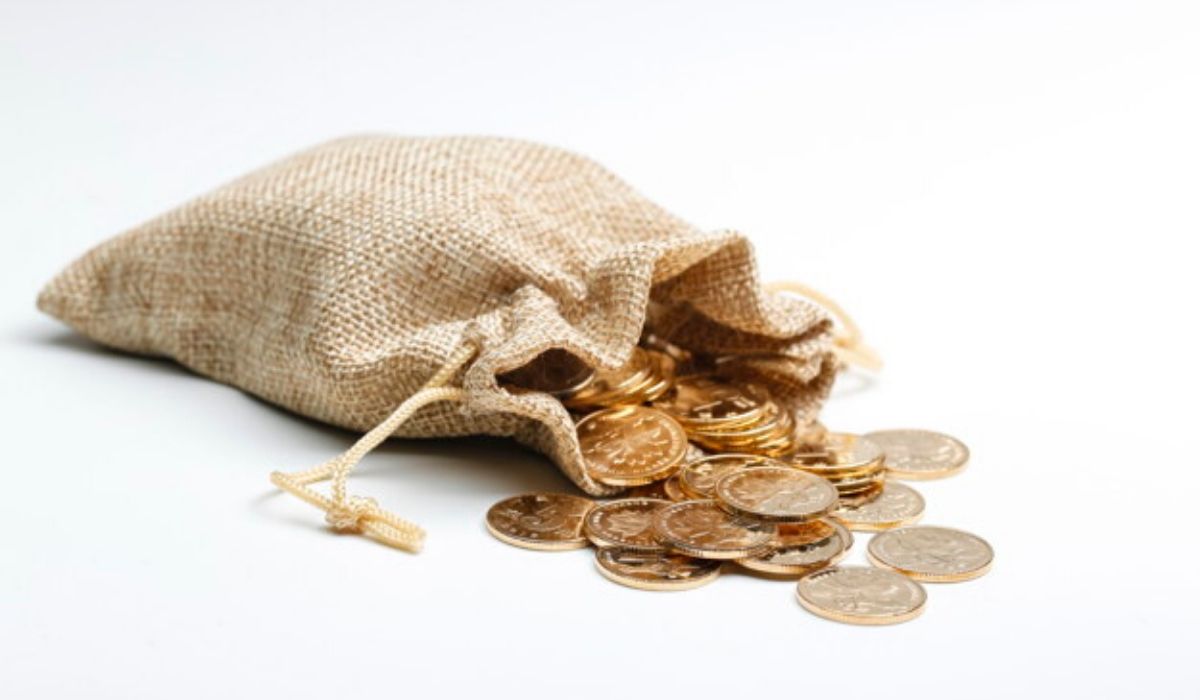 It is a classic gifting option, but it's pretty hefty on the pocket. So if you are ready to spend and only have a few people at your wedding ceremony, this would be a swell choice. Gift an 18K gold coin packed in a beautiful box, and the guests will love it. (source)
2. SILVER COINS
If you want to combine beauty, tradition and a budget-friendly price, your option is a pure silver coin. If it carries a personalized "Thank you" note engraved, it will surely be a treasured return gift. Also, silver is considered lucky, so that's an added advantage. Silver coins can be worn as jewellery too, so it makes for a practical and the best wedding return gifts idea for guests too.
6. DIAMOND STONES
If you really want to break the ceiling of return gifts, you can do a gemstone fest! Treat your guests to a variety of gemstones like diamonds, emerald, ruby etc. This is one of the most royal and luxurious gifts given as a return gift at royal weddings and ceremonies. You can even choose to give different stones to different guests and ask them to guess which ones they got. Isn't that one of the best wedding return gift ideas?
3. CLASSICAL CRYSTAL STUDS
This one is saved for your beautiful bridesmaids who have been at your side all through the ceremony. How better can you thank them and express your love and appreciation towards the bridesmaids, than by gifting them a pair of classic crystals studs? They are chic and stylish.
Your girls will definitely appreciate the sparkling studs. Leave a sweet note with each of the studs to show your gratitude and for bearing with all your tantrums and mood swings during your D-day.
Okay, we admit those options are somewhat the expensive kind. Not to worry! Here are some great wedding gifts that are warm and fulfilling to the guests. A customized goodies bag with a message is an elegant and pocket-friendly way to thank your guests.
Fun wedding return gift ideas
4. THE HANDY GOODIES BAG
Fill them with sweets, your wedding picture and a handcrafted doll or toy, and you have a funfilled and gratifying goody bag! You can change them up any way you like. The more fun, the better!
5. MARBLE CHESS GAME
If you are really amping up your wedding return gits game, why don't you think of gifting your guest with a game set of classics like Monopoly or Scrabble? Even better, miniature versions of these make superb gifts and can make for an eye-catching mantelpiece at home.
It is also a reminder of the games you played together during childhood, as you step into a new phase of your life.
What can you fill your wedding return gift bags with?
7. PERFUMES
Now that's a gift I'd like to get! A bottle of perfume is no less than jewellery. Perfumes somehow symbolise luxury and fineness. It shows a fine taste in gift selection. It is also something that looks beautiful, one that the guest will use, and can nicely fit into your budget.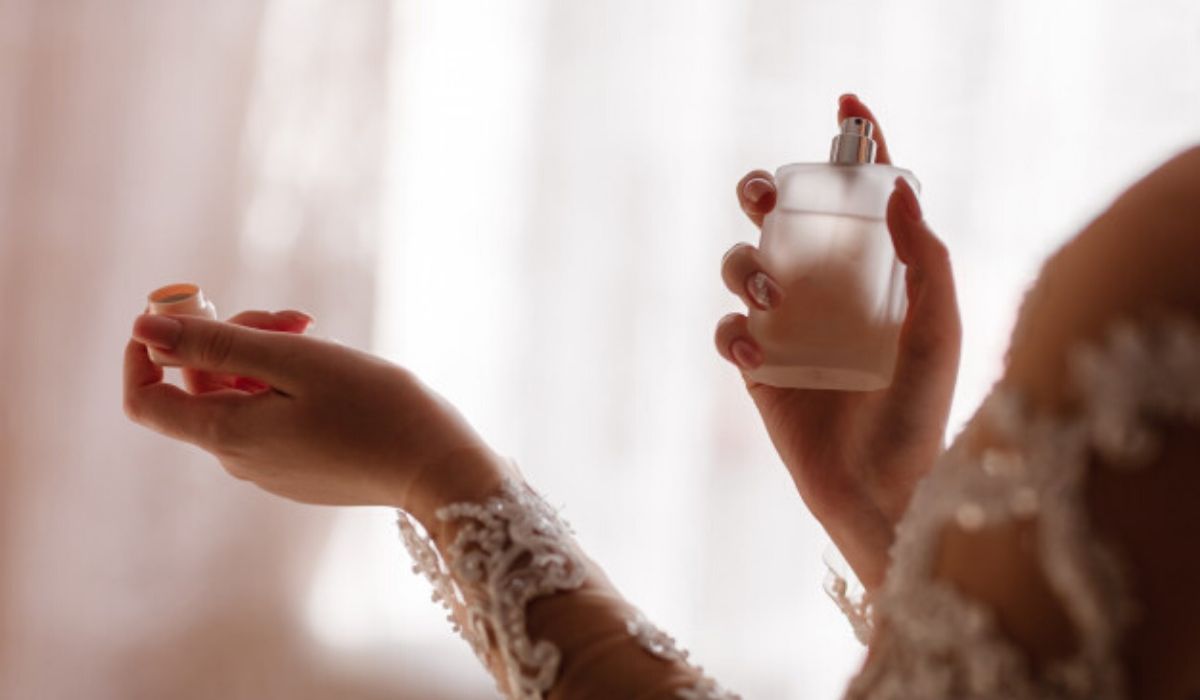 While all other gifts pander to the other senses, it's probably only perfume that flirts with the sense of smell! This is truly a one of a kind return gifts you should seriously be looking at.
8. GOLD EARRINGS
Gold is precious. So you want to strike a balance between expensive yet not too expensive. The gold earrings make the perfect gift in this scenario. The best thing about them is that they come in different range and fits under every budget. Without spending a fortune on it, you can give your guests a simple yet elegant presentation.(source)
Classic wedding return gift ideas
9. CHOCOLATES- A great wedding return gifts wholesale option
The cocoa-based sweet is easily the most practical and sweetest gift. Chocolates are a sure-fire winner amongst adults and kids. Gift your guests with a box full of luxurious Swiss chocolates if you are going for a big-budget gift. You can also give handcrafted artisanal chocolates that are really tasty, flavourful, easy on the pocket and supports local business. One can never go wrong with chocolates in a gift bag. Get them custom made for your occasion for that exclusive touch.
10. JEWELRY BOX- Makes the finest wedding return gift boxes
We saw jewellery, but the next best thing is a jewellery box. If you have ever have laid eyes on those carved jewellery boxes, you know they make a marvellous gift. You can get them in wood, marble and metal. These are usually beautifully engraved or flaunt precious stones on them. Go for a good quality long-lasting and pretty jewellery box. Your female guest list will surely give you a big thumbs up for it.
11. DRY FRUITS TRAY OR BOX- A favourite return gifts for wedding guests
A close contender to chocolates is the dry fruits tray! If hogging on the dry fruit and dessert tray isn't enough, you can pack your guests a box for them to take home! The trick is to have it paced in a stunning tray to make it more appealing. Carved silver trays and wooden boxes with gold trims are in vogue, you know!
Special wedding return gift ideas
12. CANDLE HOLDERS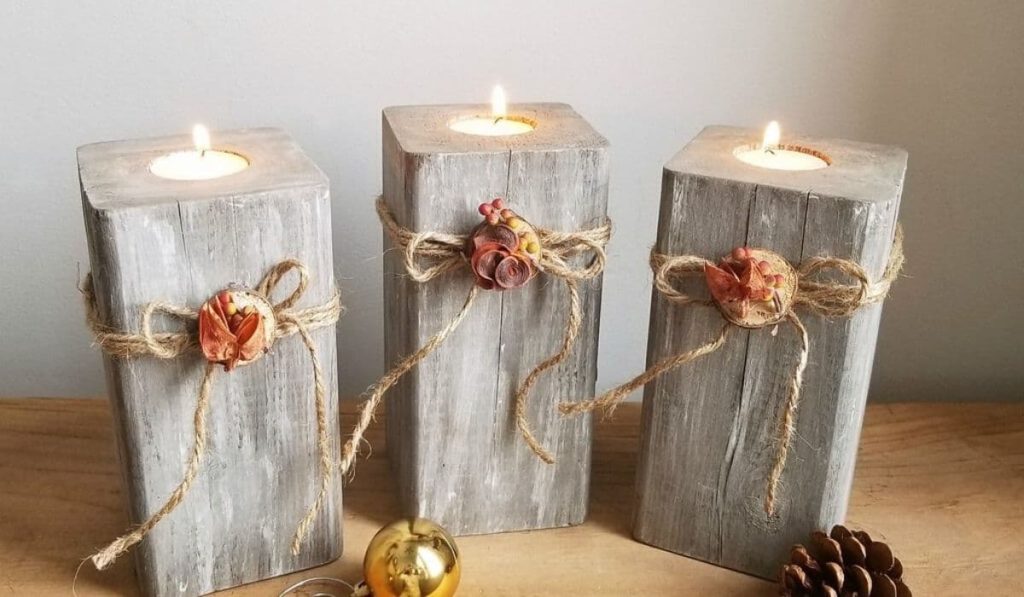 There's nothing that can beat the elegance of pastel candles on gold or off white candle holders. If you wish to instil a sense of style and substance to your guests living room with your gift, this may be the answer. Candleholders are an exquisite piece for your wedding return gift hampers. Throw in a scented candle, and you have just got your neighbours talking about your wedding.
13. NOSE-PIN
Talk about keeping with the trend. If you love quirky and fine things, let it reflect in your wedding return gift. Nose-pins never go out of style and is loved by all the ladies. It's quite non-traditional but what's the fun in doing everything the old way!
14. VEGAN GIFTS- Truly the best return gifts for wedding
Environmentally conscious bride? We have just the thing for you! Vegan chocolates, organic teas, cashew nuts cookies are such a statement gift. It speaks of your choices and even educates your guests of why they should go vegan! Vegan products are usually very ethnically and beautifully packed so it makes one of the most appealing return gifts as well; two birds with a single stone. Make a gift hamper out of it and get ready to collect praises coming your way!
15. HANDCRAFTED MIRRORS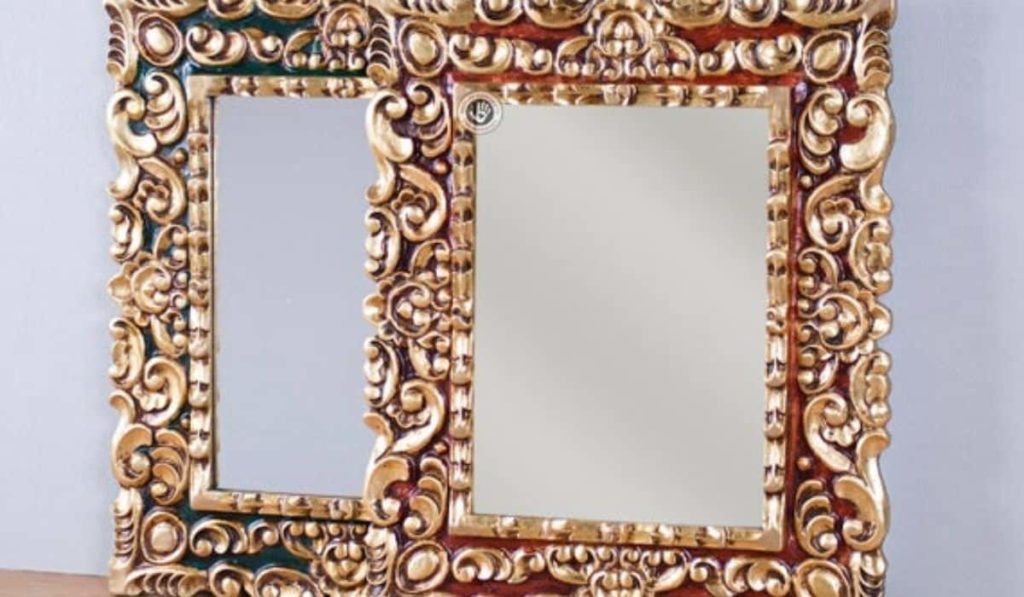 Ahh.. talk about classic and elegant. Anything ethnic and vintage has a charm to it like no other. A decorative, breathtakingly beautiful handcrafted designer mirrors will definitely be loved and used by your guests wholeheartedly. "Aaranmula Kannadi" from Kerala is one such that is hand made and make one of the best wedding return gift ideas. Don't forget to leave a beautiful message along with this thoughtful gift! (source)
Goofy wedding return gift ideas
16. WAFFLE MAKER
We see some goofy bride and grooms taking note of this! Yes, a waffle-maker actually makes a great return gift! Why, you ask? Because it makes the most important meal of the day, breakfast. So, why won't you want your friends to start their mornings with a crunchy delight?
What are some wedding return gifts below 50 rupees?
17. FLOWER MATKAS- One of the best Indian wedding return gift ideas.
Go eco-friendly with beautiful flower matkas, that are so much in trend now. They are adorable. Period. Although it is a simple gift, it's the perfect parting gift for guests. If you can get natural dried flowers in a handcrafted pot, that would be a very precious gift. Handcrafted pots personalized with their names will be a surprise to each of them. (source)
18. Home décor
One of the most common and affordable options for return gift items for wedding is the home décor items. Invest in a wooden doll or an earthen Hathi (elephant). You can also choose to give a statue of a buddha, a serene portrait or a plaster of Paris statue. If you can get both yours and your partners' tiny figures made is PoP in your wedding return gift jute bags, that would be a great memory for the guest!
19.Origami box with dry flowers
If you are stylish and unique, we have just the thing for you! Origami bags are the practical and craftiest return gifts for wedding reception, which you can fill with dried and coloured flowers. If these can be perfumed, all the better. These miniature gift bags are dainty and will pique the curiosity of your guests.
20.Calligraphy cards and mugs
If you want to know what the in thing is today? Calligraphy. It's a historic art form but it is still relevant and very luxurious. If you can get hold of a calligraphy artist, make custom name tagged cards and personal diaries for your guests. It's beautiful, stylish and will be a reminder of your wedding for years!
WEDDING RETURN GIFTS IDEAS FOR FRIENDS
When we talk about what to would be the best wedding return gift for friends? You can choose Vegan gifts, Handcrafted mirrors, Flower matkas, and Dry fruit boxes in such gift items you will find many products to choose from. Personalisation is your best friend here. Wouldn't you like your name on a gift you received? Sure you would.
WEDDING RETURN GIFT ITEMS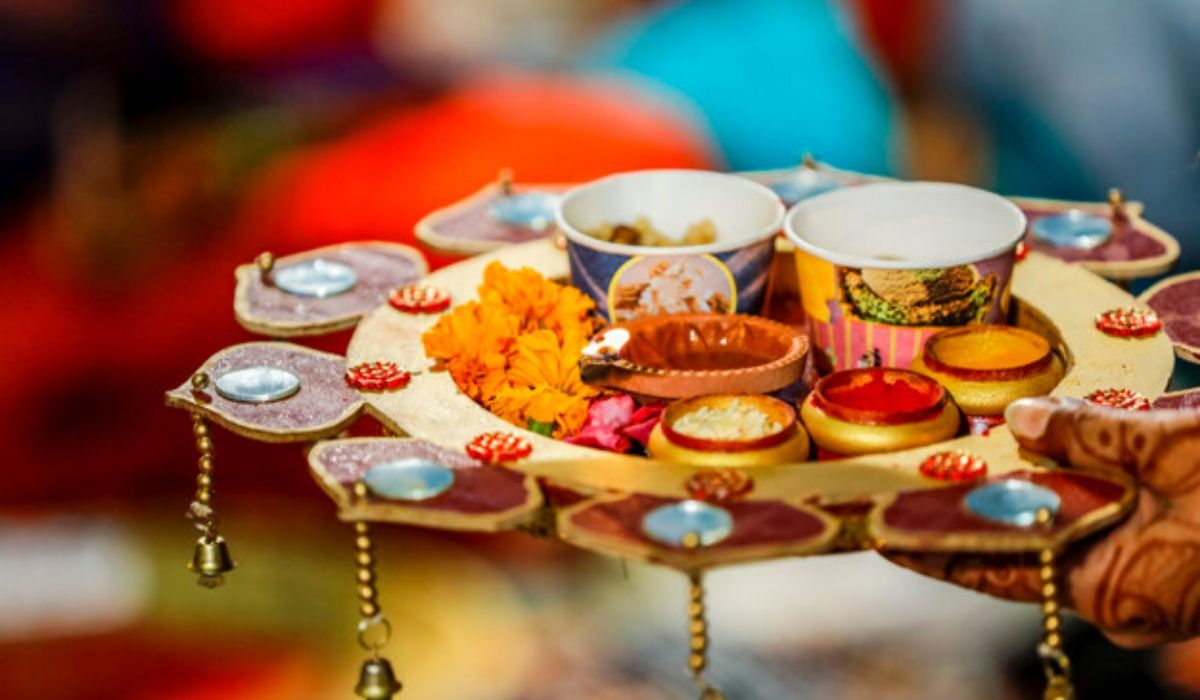 So many options and all the while you thought you could only give chocolates. Be a little creative when treating your guests, and you will see happy faces as they leave you with blessings. What to watch out for when purchasing wedding return gifts?
Know your budget.
Have an idea of the number of guests you are gifting.
Make it memorable.
Make sure it sparks joy as Marie Kando says.
Happy gift shopping lovelies!
FAQS:
Q 1 WHICH IS THE BEST RETURN GIFT FOR A HINDU WEDDING?
The best return gift for a Hindu wedding is Kitchen tools, Candle Holder, Silver coins, Waffle maker, Chocolates
Q 2 WHICH IS THE BEST RETURN GIFT FOR WEDDINGS?
You can opt for Diamond pendant, Jewelry box, Classical crystal studs, and Diamond stones.
Q 3 WHICH IS THE MOST TRENDING RETURN GIFT FOR WEDDINGS?
You can go for Flower Matkas which is eco-friendly, Marble Chess game and you can also gift them the modern version of their favourite game.
Q 4 WHICH IS THE MOST TRADITIONAL BEST RETURN GIFT FOR WEDDINGS?
Gold coins are the most traditional best return gift for weddings from the decade.
Q 5 WHICH IS THE BEST WEDDING RETURN GIFT FOR FRIENDS?
For friends, you can opt for Vegan gifts, Handcrafted mirrors, Flower Matkas, and Dry fruit boxes.