Do you adore fashion but don't know how to get started? Not everyone can always nail the part of looking fabulous; many of us still struggle to find the best contrasting color for our outfits. Now fashion is not something you can learn; you can only look at someone, feel overwhelmed by their appearance, and go, 'wow! That dress is awesome!'. It would be best if you looked at people who are the biggest thing in the fashion industry; fashion influencers.
These fashionistas know exactly what jewelry would accompany your attire, personality, and lifestyle. Thousands of people follow them to know exciting tips, captions, and a deep look into the fashion world. Like Olivia Palermo is nailing the fashion game around Los Angeles, you might wonder whom you can rely on in India to get style ideas! Therefore we have narrowed down a list of 17 top fashion influencers in India to help you get started!
Top 17 fashion influencers in India
1. Komal Pandey – One of the Top Instagram Fashion Influencers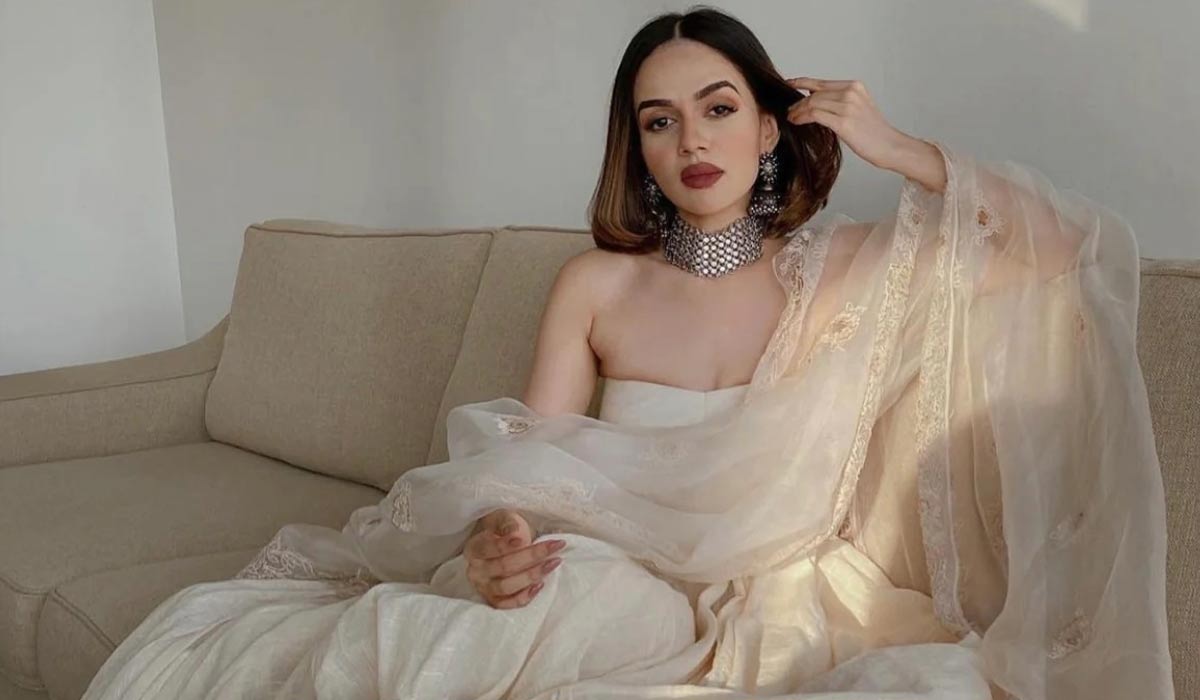 Instagram ID- Komal Pandey
With over 1.4 million followers, Komal Pandey is easily the biggest style inspiration for teens craving style inspiration. She is famous because she is real and relates to every Indian girl who likes to look good on a budget. Komal follows a practical, elegant, and sassy fashion line that can go for every other girl. She would teach you how to make a lehenga from a saree rather than bragging about some Louis Vuitton designs.
2. Sejal Kumar
Instagram ID- Sejal Kumar
Another beloved fashion influencer in India is Sejal Kumar. She mostly works as a lifestyle blogger. Known as the most realistic fashion blogger, she puts on clothes that work for every teen. Her quirkiness and innocence make her unique among other influencers; that's why she has hit 880k followers today on Instagram!
3. Riya Jain- Best Among the Celebrity-Inspired Indian Fashion Influencers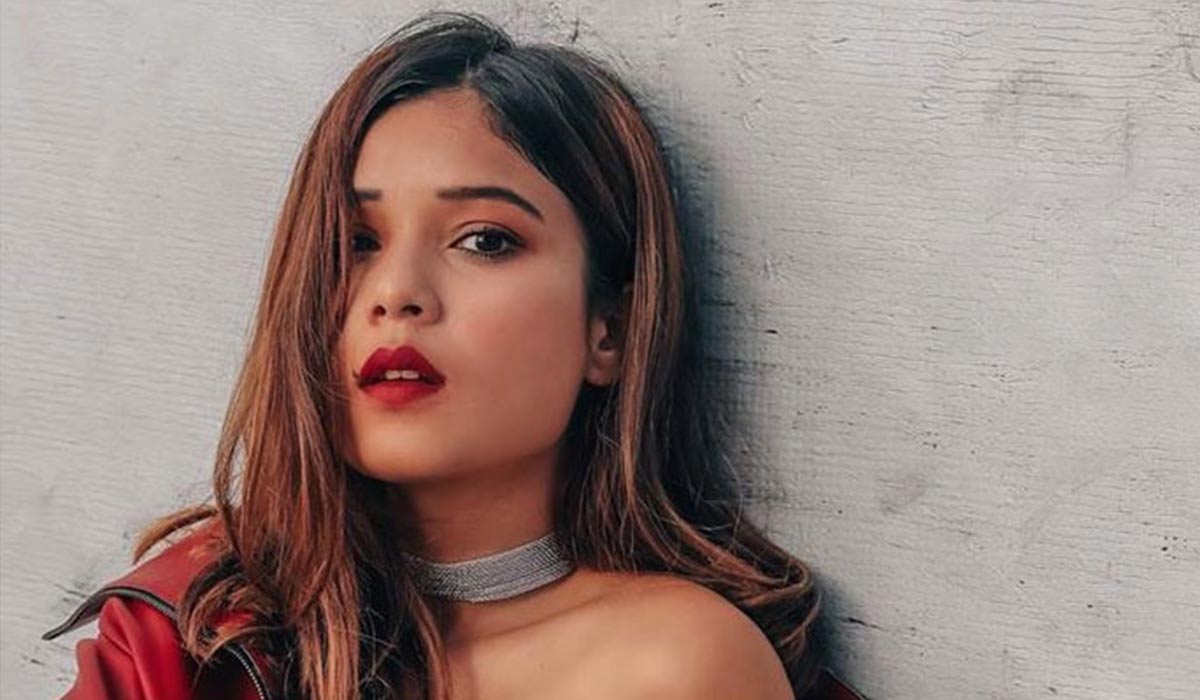 Instagram ID – Riya Jain
This famous beauty blogger from Mumbai has a dreamy Instagram account. With 355k followers, she speaks to celebrities' fashion sense and dresses similarly. The way she makes cute and quirky videos defines how good even a black top and plain pair of pants can look if worn with confidence. In short, she tells you how to do justice with any outfit at its best.
4. Roshni Bhatia – Among the Top Fashion Influencers on Youtube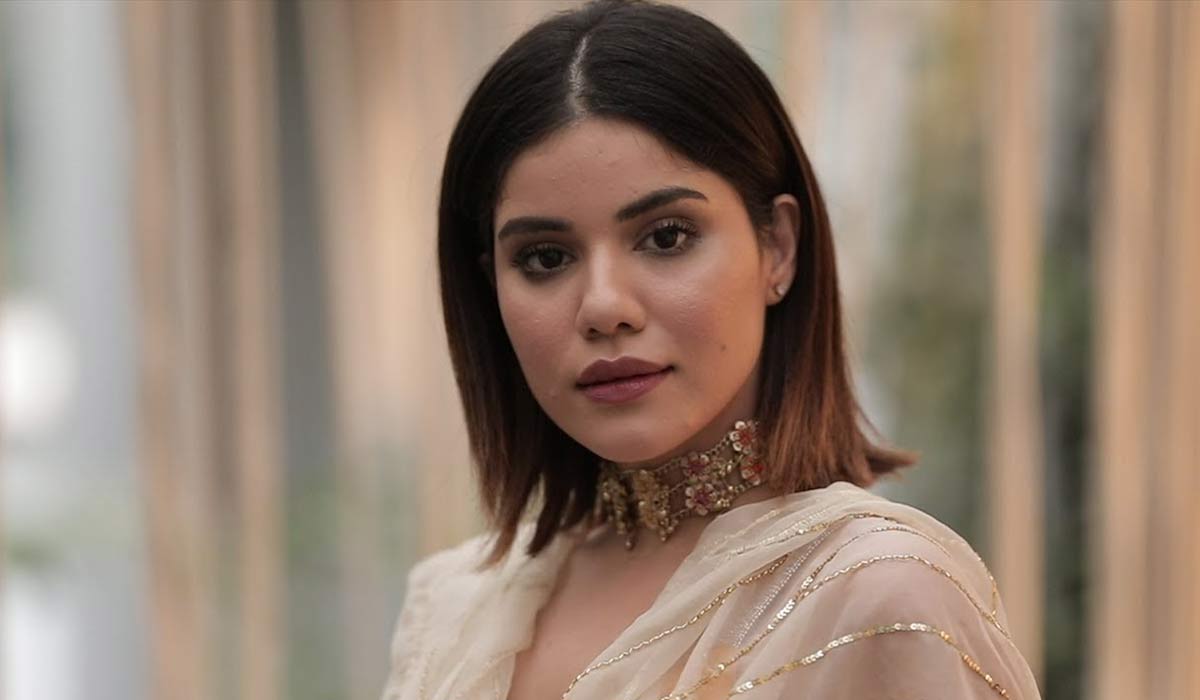 Instagram ID- Roshni Bhatia
Roshni is known for being effortlessly stylish. Some people spend hours grooming and then turn out to look good, but she is not among them. The perfect combination of beauty and refreshment always makes her look cool. This 34-year-old influencer is from Delhi and has gotten fame from her YouTube channel. She became popular quickly from her beauty blogging product reviews, makeup tutorial videos, and fashion beauty and lifestyle content. With 550k followers, she aims to keep inspiring women to be effortlessly pretty.
5. Akanksha Redhu – A Fashion, Beauty, and Lifestyle Blogger
Instagram ID- Akanksha Redhu
Akanksha Redhu is a pioneer among Indian fashion influencers, starting her blog in 2010. She curates luxurious fashion, lifestyle, and travel content in Delhi. With collaborations with numerous high-end brands, Akanksha's blog has grown to inspire more than 174k followers on Instagram. Her impeccable sense of style and passion for travel continues to captivate fashion fans around the globe.
6. Nilu Yuleena Thapa- A Unique Styling Indian Fashion Influencer on Instagram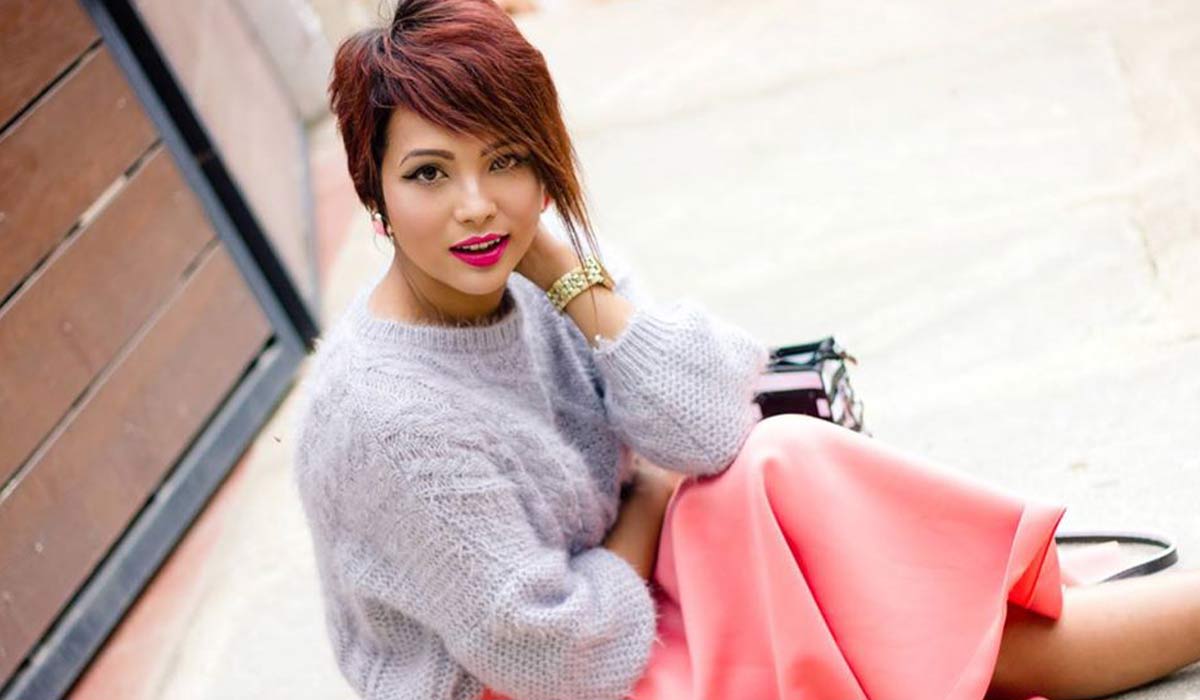 Instagram ID- Nilu Yuleena Thapa
The Northeastern fashion blogger is among the top fashion Instagram influencers known for expressing herself through attire. She has rocked the fashion world with the most colorful hair in the past, like fiery pink, blue, purple, and orange. Spending most of her life in Bengaluru, this lady has not forgotten her hometown dressing style and put it out in the most elegant way possible.
Her motive is to encourage people to mix and match a lot of clothing and doesn't always follow the trend. She believes in making her trend where her heart lies. She even attracted fashion brands like European luxury brand Dior and partnered with them to create awesome looks, showing them off to 120k followers.
7. Santoshi Shetty
Instagram ID- Santoshi Shetty
From Mumbai, Santoshi Shetty is an Indian fashion influencer who initially pursued architecture. She now runs the blog "The Style Edge," advocating for vintage, quirky fashion with a touch of minimalism. With an impressive fanbase of 739k on Instagram, Santoshi's style exudes charm and elegance, resonating with a wide audience.
8. Juhi Godambe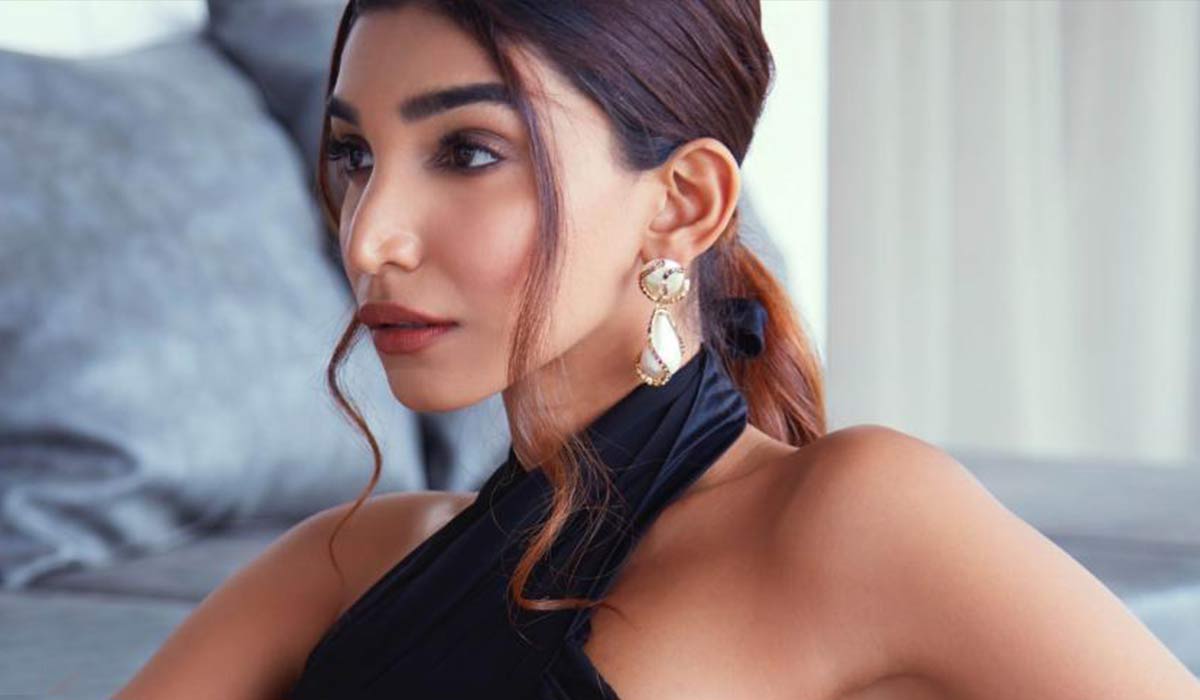 Instagram ID-  Juhi Godambe
Juhi Godambe, a leading fashion influencer, ran her blog and founded a high-street clothing brand called "Arabella." With a fashion education from the London College of Fashion, Juhi's blog has also been featured in The Peacock Magazine, further cementing her position in the industry.
9. Gia Kashyap
Instagram ID- Gia Kashyap
Why do we have Gia on the list among all the fashion bloggers? She is the star of all women. Her expertise in elegant and classy fashion sense for women makes her different, unique, and highly inspirational for all women. She began working as a graphic designer and started selling her t-shirts. That's how she developed a keen interest in fashion and understood that this is where she belongs. Trending everywhere on social media, she has around 157k followers.
10. Tanesha Awasthi – Among the Most Popular Curvy Fashion Influencers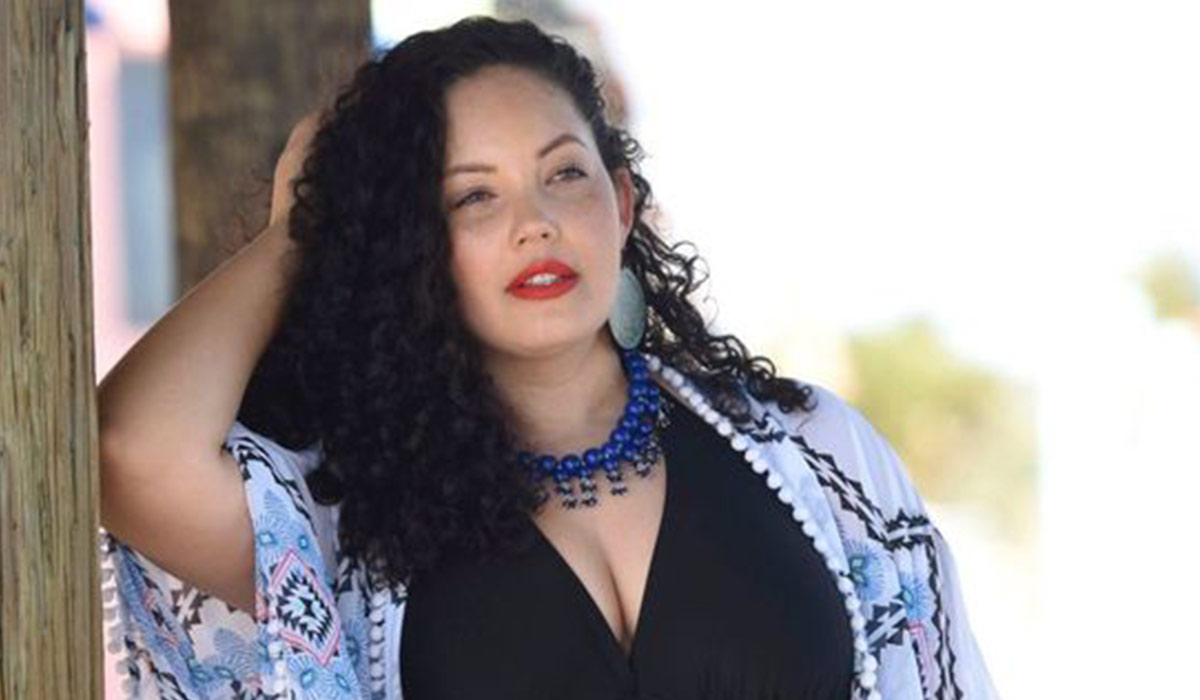 Instagram ID- Tanesha Awasthi
Tanesha is another unique fashion influencer that focuses on body positivity. Her curly hair stands out in the crowd and makes her look spot-on. Along with running one of the top Instagram, she has successfully run the fashion blog called 'Curve with girls' and is a part of the 'curvy blog' movement, with a motive to normalize self-acceptance and body positivity. Being a fashion consultant and stylist, she has been a favorite of many since 2011. Trending on almost all the influencer pages on Instagram, she has more than 493k followers today!
11. Ankita Katuri
Instagram ID – Ankita Katuri
This fashion blogger speaks true to Indian culture. Also called the style icon, she is a classical woman with a sense of aesthetic styling, which makes her different from everyday street style bloggers. The mistress of white attires and silver jewelry knows how to nail a black and white attire. With 199k followers, the Instagram profile looks almost like a digital album. She excels in wearing amazing jewelry and sarees that compliments Indian culture. However, she won't say no to a modern outfit as she would look just as pretty.
12. Naina Ruhail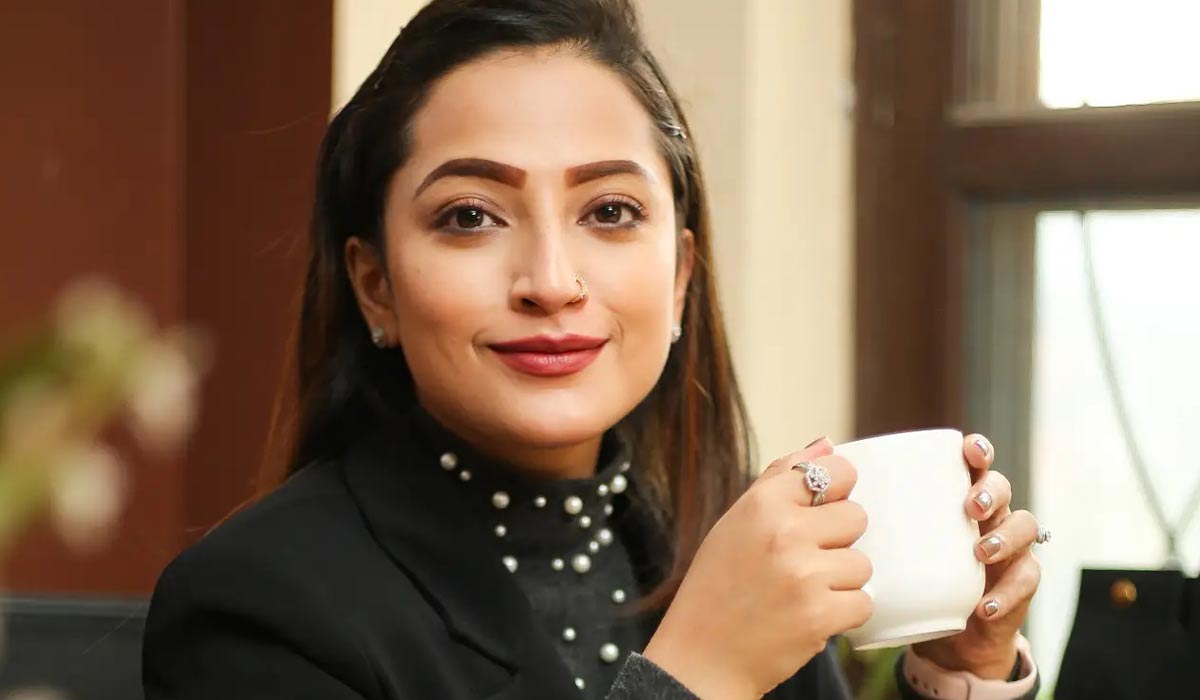 Instagram ID- Naina Ruhail
After graduating from the styling school in London, she started promoting clean beauty. With organic skincare products, she promotes cruelty-free and vegan products for her fans. People trust her for her genuine and truthful reviews about the product, making her one of India's rare beauty and fashion bloggers. With 30k followers, she also founded vanity wagon, an e-commerce site that sells organic skin products to have healthy glowing skin.
13. Farah Dhukai
Instagram ID- Farah Dhukai
Farah is not a regular Instagram Style influencer but also a beauty Guru. With 6.6 million followers, this icon was born in India. She believes in promoting makeup and skincare tutorial videos as she describes herself as the internet grandma. She truly inspired many people into makeup in and out of the country.
14. Kritika Khurana- Best Delhi Based Fashion Influencers in India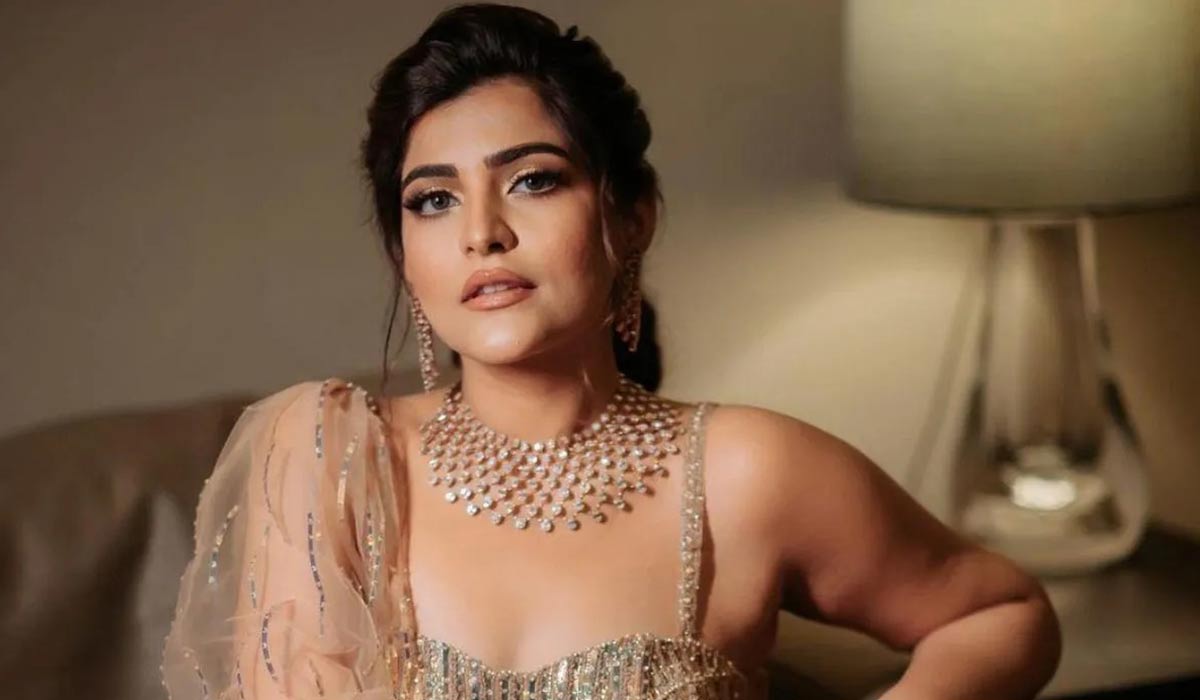 Instagram ID- Kritika Khurana
The Delhi-based fashion influencer is the boho girl with 1.2 million followers. She nails an indie fusion look with eclectic outfits, embroidered bags, and antique silver jewelry. When she puts them on, it looks like it's made custom for her! Her video on 'What it's like attending a fashion week' lets the girls know the insides of the fashion industry! She stands to inspire people to own the outfit they wear.
15. Kompal Matta Kapoor
Instagram ID – Kompal Matta Kapoor
Komal's Instagram gives only one message to her 295k followers: basics are boring, whether it's the type of photography, props, angles, or outfits. She seamlessly switches between the shimray sharara and neon tracksuits to let you know fashion is not limited to a certain category! Having a keen interest in fashion, she studied it at the Pearl Academy of Delhi and became a professional stylist.
16. Aashna Shroff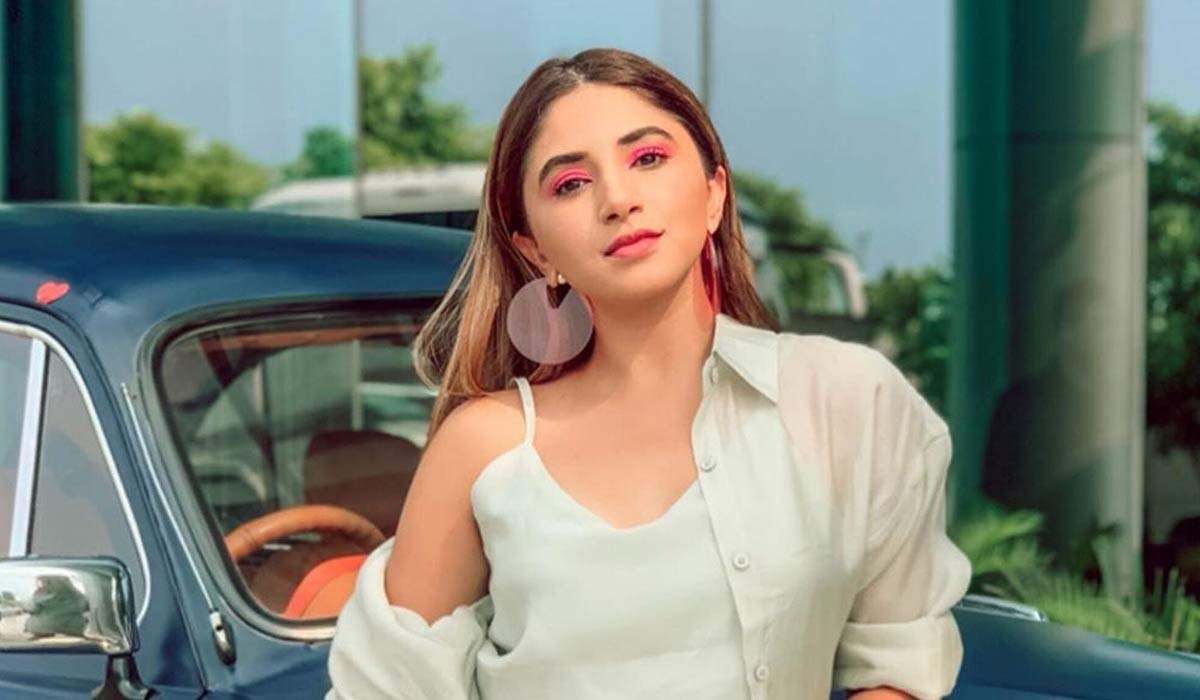 Instagram ID – Aashna Shroff
Aashna Shroff is an Indian Fashion Blogger known for her luxury fashion and lifestyle content. With a background in interior design, photography and a fashion degree from the London School of Trends, Aashna's blog "The Snob Journal" has evolved into a leading fashion inspiration source.
17. Dolly Singh
Instagram ID- Dolly Singh
Dolly Singh's journey began while pursuing her master's in fashion, leading her to start the fashion blog "Spill the Sass." Her unique blend of fashion content and comedy garnered widespread appreciation. She has since collaborated with prominent brands and worked on Netflix's show "Behensplaining" and a mini web series named "Bhaag Beanie Bhaag" with Swara Bhaskar.
Conclusion 
Staying updated with fashion is essential; following these amazing fashion influencers is the easiest way. By following their posts, you will get the latest news on fashion while scrolling Instagram effortlessly. After all, knowing what is trending every day is the first step to getting started with being in style. For that, you must watch what these icons wear on special occasions!
FAQs
1. Who is best among the top Indian fashion influencers?
If we look at the list of fashion influencers in the celebrity industry, it's Jannat Zubair Rahmani. With over 22 million followers and a great career in acting, she has been nothing. She is being admired by every heart for her top-notch fashion sense. Besides Instagram, she also has a YouTube channel called "Complete Styling with Jannat Zubair'.

Her fans appreciated her work on TikTok before its ban' as she was extremely popular. She is among the top 10 Instagram fashion influencers and inspires girls wanting to try out the latest trends. People trust and don't think twice before purchasing the fashion product of her recommendation.
2. What is the salary of a fashion blogger?
Fashion bloggers may not draw a salary per se but generate their income. They may earn from a minimum cost ranging from thousands to lakhs. However, it varies considering the overall career and experience of the fashion bloggers. For instance, someone with experience as a fashion photographer, model, or editor would earn more than a fashion blogger.

Talking about monthly, it's around thousands to lakhs in India. Typical Indian fashion influencers could earn thousands by blogging in India if they have a good experience and knowledge of the fashion industry. The celebrity blogger surely earns more than $30,000 a month for sure.
3. Who are the best fashion influencers in India who do blogging?
We can never tire of fashion, even if we have to read many books about it! The most popular blog from Indian fashion influencers on Instagram is Vogue, as it keeps up with the trends, tips, and latest fashion news running across the globe. Other than that, Verve magazine, Shopaholic Diaries, 'Gia says that', and 'The Indian wedding saree blog' are other popular blogs running in competition.

They encourage the aesthetic theme in clothing that can make women look glamorous. These blogs are sufficiently well enough to fill you with fashion wisdom, so you don't have to read another book on which color top suits your bottoms.
4. Who is the richest influencer in India?
Virat Kohli, the lead among male fashion influencers in India, bags over 5 crores for each promotional post. He trends on social media platforms for photo sharing, influencer marketing, and a considerable fan base from all cricket lovers. The captain of the Indian cricket team already has about 125 million followers on Instagram with a net worth of 60 million dollars.

Virat Kohli is the most-followed fashion celebrity in India and the most-followed cricketer globally. With around 139 million followers, Virat Kohli will keep earning followers daily due to his talent and charming personality.
5. How to become a fashion influencer in India?
One thing common in people opting to become fashion influencers is their mindset. You should have a unique and aesthetic wardrobe that makes you stand out.
Start with picking a style that suits you best, whether it is traditional, western, or any other culture that makes you look the prettiest. And for that, you need the inspiration to follow and learn how to be a fashion influencer immediately.

Once you are ready with your style, you must join the store appearances, communities, or events. Like every other industry, having good connections and networking is equally important in the fashion community. These opportunities are fun and let people know about you.