Who would not like a day to start with good morning love quotes popping up on their phones, that too from their loved ones? It is such an excellent Kickstarter for the day. It makes you set the schedule the best way possible. After all, a cheerful head and heart make us make better decisions.
For instance, imagine you wake up in the morning and see an annoying, grumpy, and complaining message from your spouse or your love interest! Ahhh, what a bumped-up day it is going to be.
In such dismal situations, we are here to help you out on a day of the dilemma to have your back stiff and robust!
We are here to help you. Here is the collection of heart-touching good morning love quotes and love messages to make your better half fall in love with you again.
You need to type it in your message box and send it to someone special in your life!!
Start your someone special's day with these quoted messages, and it will automatically set your day ahead in the right direction.
If you want to accompany your love quotes with a gift for special occasions, we have a separate section for amazing gifting ideas
Romantic-love Good Morning Quotes
Heart-touching good morning love quotes can play their part and make your partner understand how their love has wrapped around you and how much you appreciate them. So let's see what good morning love texts can twist their mornings and make them believe how love can survive and bloom through all the ups and downs:
With a lovely morning and charismatic better half, my morning completes with a hot cup of coffee. I can't wait to see you soon! Good morning.
You are my sun on any gloomy day, like a lighthouse guides a ship on a stormy night. You show me and drive me out of this chaotic world. Thanks for all the love and support. Good morning and have a wonderful day!
I was hoping you could open your eyes and brighten my day, sunshine! It's cloudy out there.
Good morning my lobster; let's intertwine our claws and go for a walk!
I must tell you I didn't have the heart of a morning person until I had my sunshine to look up to every day. Get up, and let's see each other making our lives together.
Being with you excites me even on a grocery shopping trip. Good morning my shopping freak!
Waking up every morning, turning around, and looking at your shining face makes me emancipate how lucky I am to have you. I love you more—good morning, and have a fantastic day ahead.
Why does it need to be morning so soon? I just had you around my arms, snuggling and cuddling. Let's hit out of bed, sweetheart.
Good Morning love quotes for him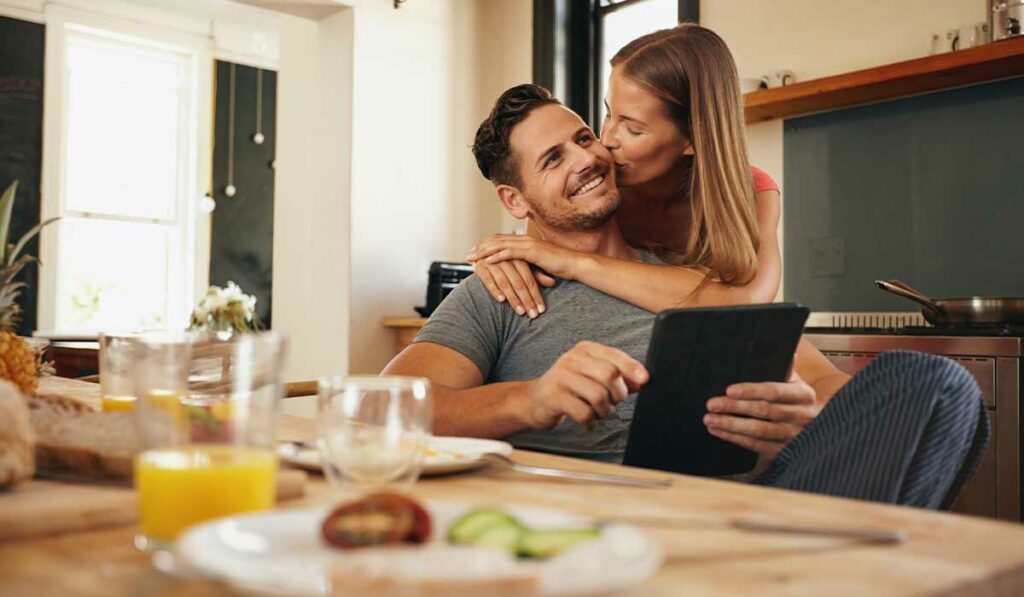 These are some of the very sweet good morning quotes that you can use on your day to day basis.
I owe everything to you, my success, learnings, and unlearning. You inspire me every day to be a better version of myself. You are my anchor, support system, everything I ever dreamt of, and everything I could ever have! Let's get up, and it's morning already!!
Being with you and around you makes me believe I can achieve anything. Looking into your eyes makes me consider how much a person can love someone without control over their emotions. Let's love it a little more. Good morning; I love you a lot.
We want to stay intact and build a life even with our differences. What other proof does the world need!!! Good morning my dear.
To the cutest being alive, I am glad I could find you. Have a cute good morning and a beautiful day ahead, babe.
Love inspirational good morning quotes.
I think of you as I open my eyes; it makes me believe how beautiful life can be, even for a crazy head like me.
Good morning, my dear; I have loved you for a thousand years and will love you for a thousand more. See you soon!
I love that last night's chaos doesn't define this sunrise. I miss you already. Good morning my love. See you soon.
Good mornings can be heaven, like when you are sitting right beside me in this chilly winter with your arms around me. Always and forever!
Could you wake up, my Sunflower? Time to have espresso with me, but first, can you please love me a little more!!
Of course, we know you can't go all crazy and romantic at the start of the relationship, so here are some not-so-immensely romantic but swaying good morning quotes for the initial connection stage to tell them you have them in your mind. And you are looking forward to it!
Good Morning Quotes for loved ones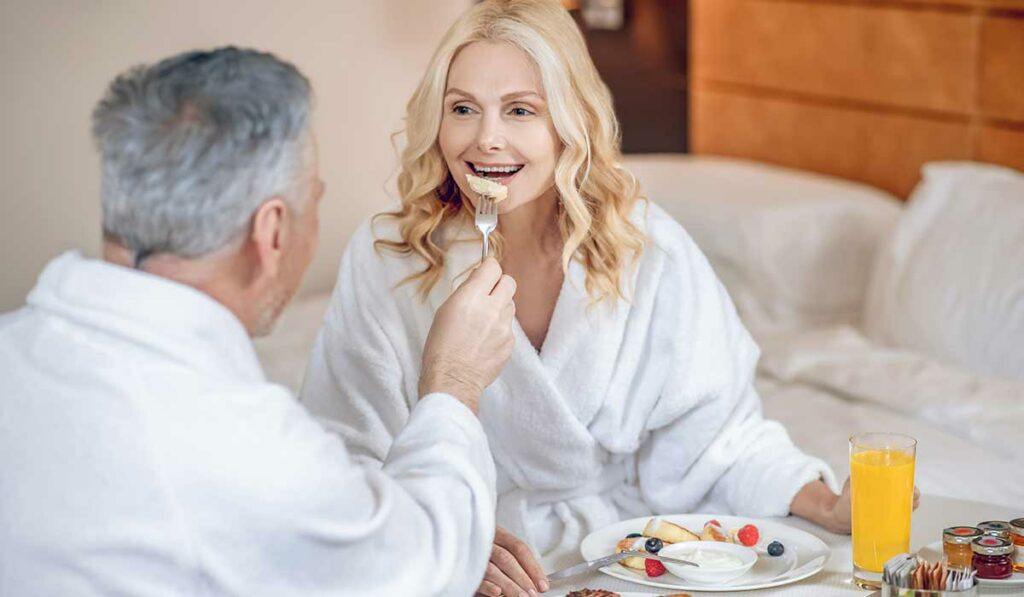 You might have underestimated the power of sweet loving good morning quotes, but people say they can make your love interest have a slaying thought of you. So, all it takes is just a message for you to be in their head and heart throughout the day. Even if you are out in some City working!
We are here listing Good Morning Love Quotes for people who lack expressiveness. These good morning quotes will convey your love and thoughts to the love of your life.
Dropping hints through texts might push your relationship in the right direction. So let's not waste our time and tell your crush subtly how much you adore them with these good morning quotes for love:
I wish you a fantastic day aligned with the best coffee blend and, of course, me! Good morning.
Try to surround yourself with people who make you laugh so hard that it makes you cry. Just like yourself. Happy morning!
We have been together in the best and worst of each other, and I believe you are a human. And would love to be around you all my life.
I never thought I would land up with such a goofy aloof! I miss you, see you soon.
Good morning my love quotes
Here we have some heart touching good morning message.
Good morning to my light bearer; see you on my way back.
Hello to my greatest admirer. I am so much into you. I cannot wait to have another day out with you. Good morning!!
I wish I could be there to give you a morning kiss until I can't; let's settle with our virtual kisses and hugs!
Whenever I want to tour a beach or some hilly place, whenever I am gloomy and tired and thinking of taking a break, all I need to close my eyes and think of you is to take me to all the beautiful places we explored together. You are my happy place.
Add filmy quotes and lines to make your good morning more dramatic!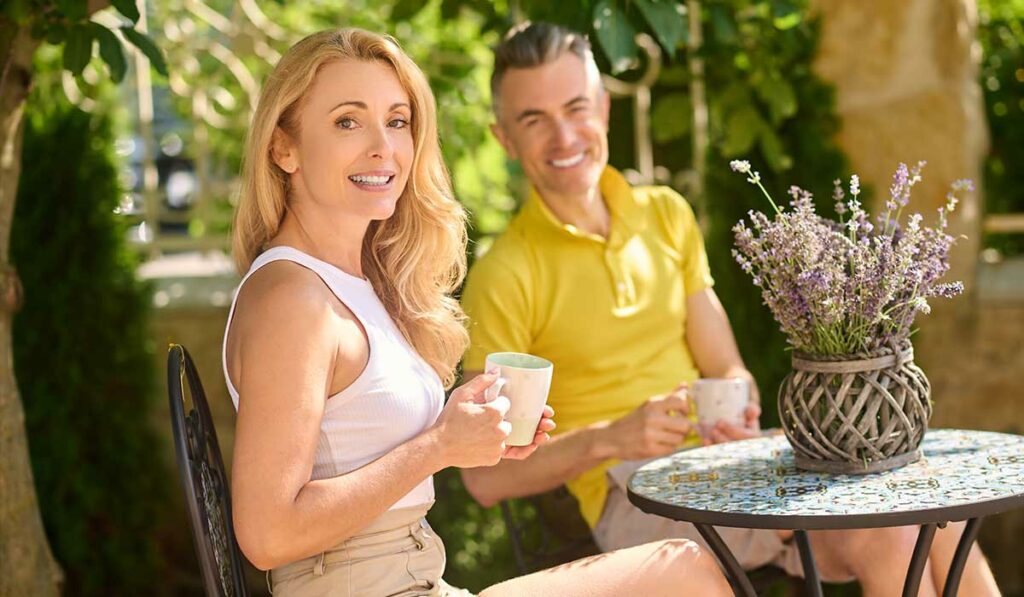 Hello, and have a delicious morning, my la land; that's what you are happiest around me.
Good morning love! Let's get up and focus on our better and blooming future.
I never cared for the materialism the world has to offer and is offering, you are the best gift this world could ever bless me with, and I am grateful I already have you for the rest of my life.
I am no wonder woman, but we can do wonders together. Let's grow old together and learn.
Everything has its beauty, but not everyone is blessed with eyes. I am grateful for you; such an aspiration you are. Get up and make this world a better place to love.
I cannot continue my day without telling you how much I love talking to you, talking about you, and having you around. I wish you the brightest day ahead.
Good morning sunshine; let's not overthink much and improve this world. I love you more than I can tell, so let's skip it with a lovely weekend and lots of love.
You are the first thing that pops up in my head as soon as I wake up; you are like a paste to my toothbrush; I hope you remember how significant your presence is to me. I will love you and adore you forever!!!
Conclusion
We hope these good morning quotes help you all out in a time of need. When you fail to express yourself, your words fall short; switch to these to ease your head and heart!
FAQs
Q1. What do you send as good morning love quotes to someone special?
You can refer to these good morning quotes anytime, but even if you are unable to shortlist or come to any conclusions, text them:

"I hope you know how important you are to me and how much I adore and respect you; you inspire me every morning to be a better person. You have shown me how important it is to work on yourself and how important it is to love yourself. I have fallen deeply in your love every day more and more, and I would be grateful for eternity to have you and love you, good Morning Love!"
Q2. How do I text my crush in the morning?
Ahh! Of course, the transition period from friends to someone special is Concrete around the crushing phase. And saying it directly might jeopardize your on-track friendship too. So let's make it a cakewalk for you. Drop some indirect daunting with your love kind of texts might help, and if you get a proper response, you can move forward. And for heart-touching love good morning texts, you can always refer to this article.
Q3. How do I flirt with someone special without being clingy?
You can like their Instagram stories and posts without a doubt (social media is a boon when flirting!)

1. Let your emoticons play their super roles
2. Ask your crush to hang out with you and your group, and introduce them to your friends.
3. Keep the conversation going smoothly.
4. Please don't be too harsh on yourself; nobody wants to date someone who is not leveled up with them in a relationship.
5. Asking and going out on dates still leads the chain, so don't be shy to ask the question.
Q4. What can one say or text instead of good morning?
Mornings are the base of the day. One gathers all the important events to be followed up, so let's not forget the power of a good morning text or message. We might be able to surprise ourselves.

Have a happy day, and have a wonderful day that never did go out of style, but with the world going global, we can switch to different languages instead of our traditional morning gateways. For example, one can wish like; bonjour, Buenos Dias, good morrow, greetings, and Hindi is the language of forever suprabhat never went out of track!!!
Q5. What is the best romantic and loving way to text good morning?
I love the feeling of waking up next to you every day, and I hope you have a fantastic morning, darling. My love, I hope you have a fruitful day that doesn't exhaust you. I am so glad I could feel your warmth every day. I hope my love keeps you intact and helps you in growing! And I love you—happy, glorious morning.
Q6. Why should I send Heart Touching Good Morning Love Quotes?
Sending heartfelt "good morning, love" quotes can help your relationship in many ways. First, it can help you show your partner how much you care and love them in a unique and meaningful way. Second, starting the day with a positive message can set a positive tone for the rest of the day, improve your partner's mood, boost their motivation, and help them start the day with a positive attitude. Third, sending your partner heartfelt good morning love quotes on a regular basis can strengthen your relationship. This is because it shows your partner that you value and appreciate them, which builds trust and closeness between you two. Lastly, sending each other good morning love quotes can help you talk about your feelings, thoughts, and experiences, which can help you learn more about each other. Overall, sending heartfelt good morning love quotes can be a simple but powerful way to show your love and strengthen your relationship.
Q7. How do I choose the right love quote to send?
Choosing the right love quote to send depends on things like your partner's personality, the event, and the message you want to send. To pick the right love quote, you should think about your partner's personality and tastes, as well as what would speak to them. You could choose a funny quote if your partner likes to laugh, or you could look for a quote that relates to a hobby or interest they have. You can also choose a quote based on the event. For example, if it's your anniversary, you could choose a quote that honors your time together. Sincerity is very important, so it's important to choose a quote that comes from the heart and feels real to you. Keep the quote short and simple so it's easy to understand and gets your point across. Lastly, make the quote more personal by adding a message about your partner or your relationship. This will make the quote more meaningful and memorable. By thinking about these things, you can choose a love quote that tells your partner how you feel in a way that they will like.
Q8. What is the impact of sending love messages on your relationships?
Ending your love messages will help your relationships in many ways.  First, it can help you tell your partner how you feel, making them feel loved and appreciated. Love messages can also make partners feel closer and more trustworthy, strengthening their emotional connection. 

Second, sending love messages can make it easier for people to talk to each other and share their thoughts and feelings. This can help the two people understand each other better and work out their differences better. Third, sending love messages regularly can help couples stay close and keep their relationship strong, especially if they live in different places or have busy schedules. Lastly, sending love messages can add excitement and anticipation to the relationship, keeping the romance alive and making sure both people feel valued and important to each other. Sending love messages can greatly affect your relationships, helping you get closer, talk more, build trust, and keep your relationship strong and happy.
Q9. How to express your love through short messages.?
Short messages are a great way to tell your partner how you feel about them in a simple but effective way. To show your love in short messages, you should be specific and talk about what you love about your partner. You should also use simple language that feels real to you. Being creative can also help you show your love uniquely and personally. For example, you could include a funny memory, a shared interest, or a special memory in your message. Emoticons or emojis can also add another layer of meaning to your message, helping you show feelings and expressions that words alone might not be able to do.  It's also important to keep your message short and sweet since short messages often work better than long ones. By being honest, specific, and creative, you can make your partner feel loved and appreciated in a way that is meaningful to them. This will strengthen your emotional connection with them.