Looking for some Indian wedding gift ideas? Read on!
Isn't it true that a wedding is a celebration of true love? With countless hopes and dreams, the lovebirds vow to be together for the rest of their lives. It's simply incredible. And, as partakers, we can make their celebrations more flamboyant with gifts, just as beautiful as the occasion. So, go out there! Look for some amazing Indian wedding gift ideas and choose a truly unforgettable one!
Wedding Gift Ideas
Undoubtedly, weddings are super fun with customs, ceremonies, music, dance, food, family, and buddies. You are lucky if you get a chance to be a part of Indian weddings. But being invited to a wedding also means getting a gift for the newlywed. And as we all know, choosing a wedding gift is a tall order.
However, the good thing is that Indians have outpaced traditional gift items like photo frames, dry fruits baskets, glass bowl sets, and more. So, what could be the next ideal gift options? Wondering!! Don't worry! Fabulously has come to your rescue.
Check out our list of unique wedding gift ideas that the newly-wed would absolutely love.
WEDDING GIFT IDEAS FOR COUPLE
Honeymoon Vouchers
One of the best wedding gift ideas for the newlywed! The honeymoon would be the first thing on their minds after the sacred ceremonies are over. So, gift honeymooner an exotic honeymoon destination voucher as their wedding present. This will not only allow them to spend some alone time and know each other, but will also reduce burden on their pockets.
Hence, gift them an exotic honeymoon destination voucher, where they will be able to spend some alone time, getting to know each other better in the perfect ambience.
Waffle Maker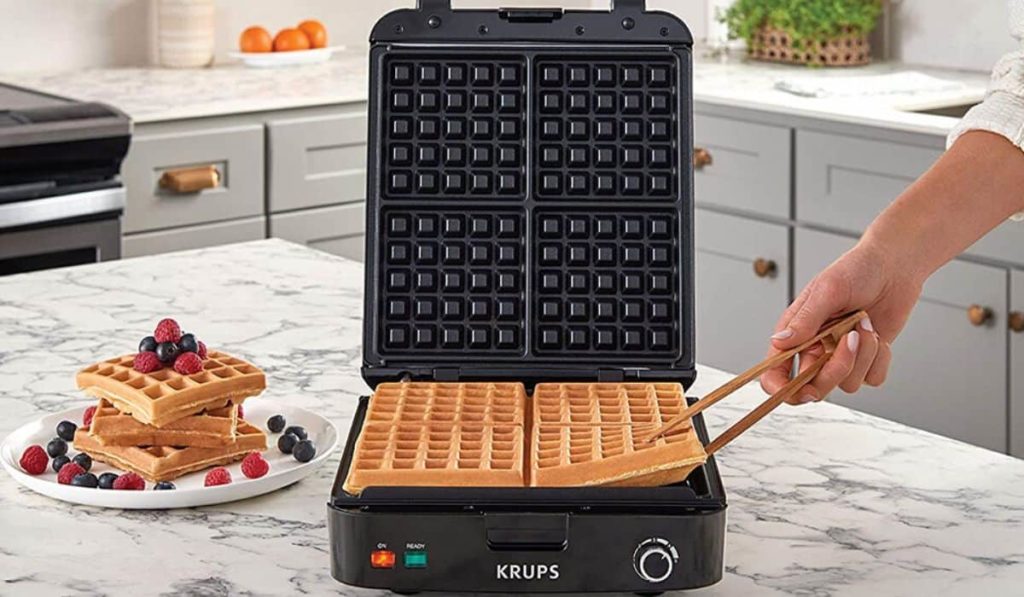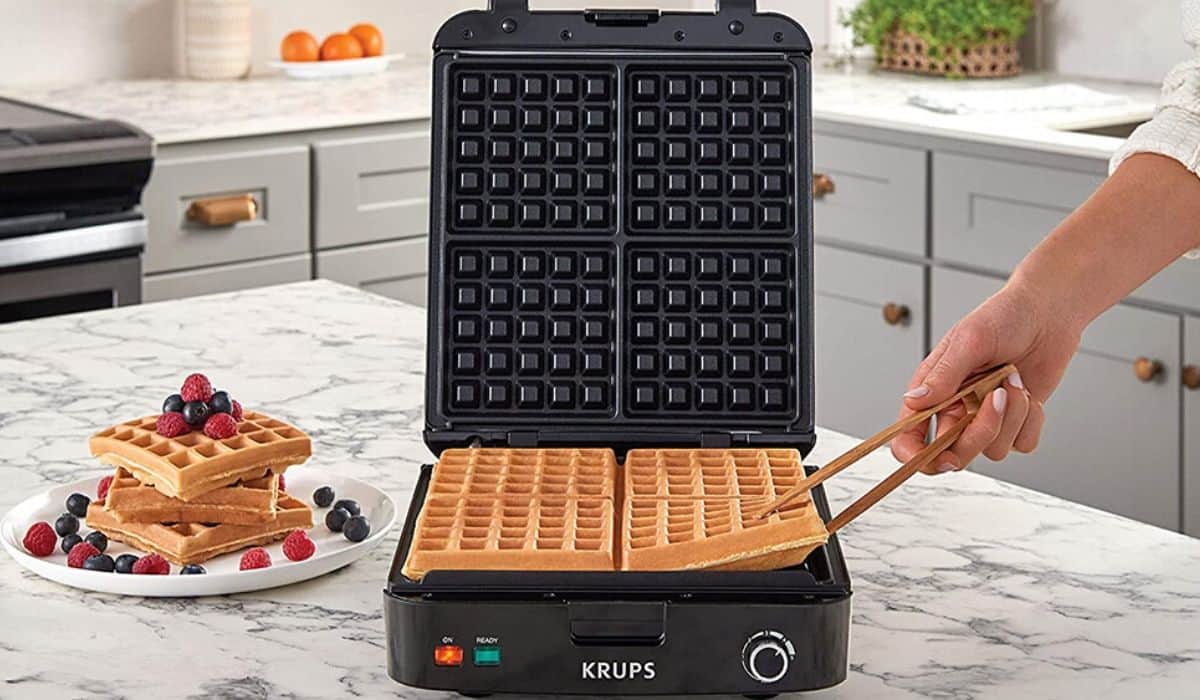 We go together like waffles and whipped cream!
And what could be a better way to keep the newlywed together than a waffle maker? Gifting a waffle maker can aid a couple start a healthy and sweet morning. Moreover, breakfast is the beginning of yet another day and that is how love should blossom each day. And having a waffle maker at hand won't make them skip their breakfast together!
Journey Box
No lousy packing anymore! Give the new couple every reason to be together and avoid stress. And gifting a journey box can be a great way to do that! Journey boxes have a list of necessary things, assortment to keep all the necessary things and a planner. In short, it has got everything that one would need on a vacation. Thus, a thoughtful gift like this will make a newlywed's vacation planning hassle-free and more comfortable.
Honeymoon Photography Session
Honeymoon for a couple is a time they will want to remember, forever! Hence, video is a great way to capture those moments. Gifting a honeymoon photography session is an entirely "fresh" wedding gift idea that one can imagine. Moreover, it will free the couple from the hassle of finding poses and backdrops to capture some beautiful clicks.
WEDDING GIFT IDEAS FOR BRIDE
So, you've covered everyone on your gift list this wedding season. But wait! What about the lady of honour? Brides are definitely tough to shop for. But fear not! Ahead is an assortment of wedding gifts for brides that are stylish, unique and thoughtful.
Gold Earrings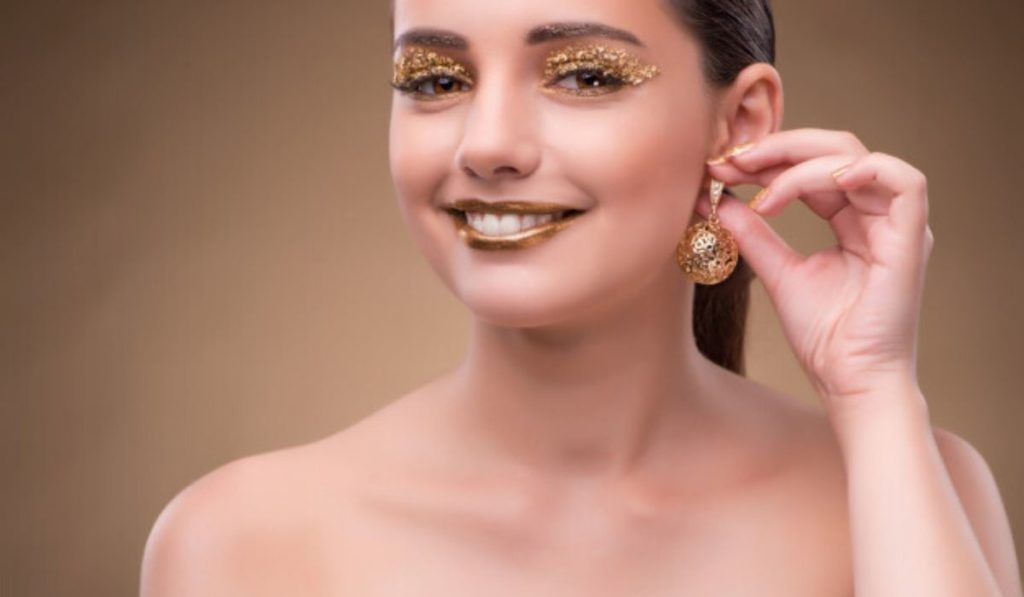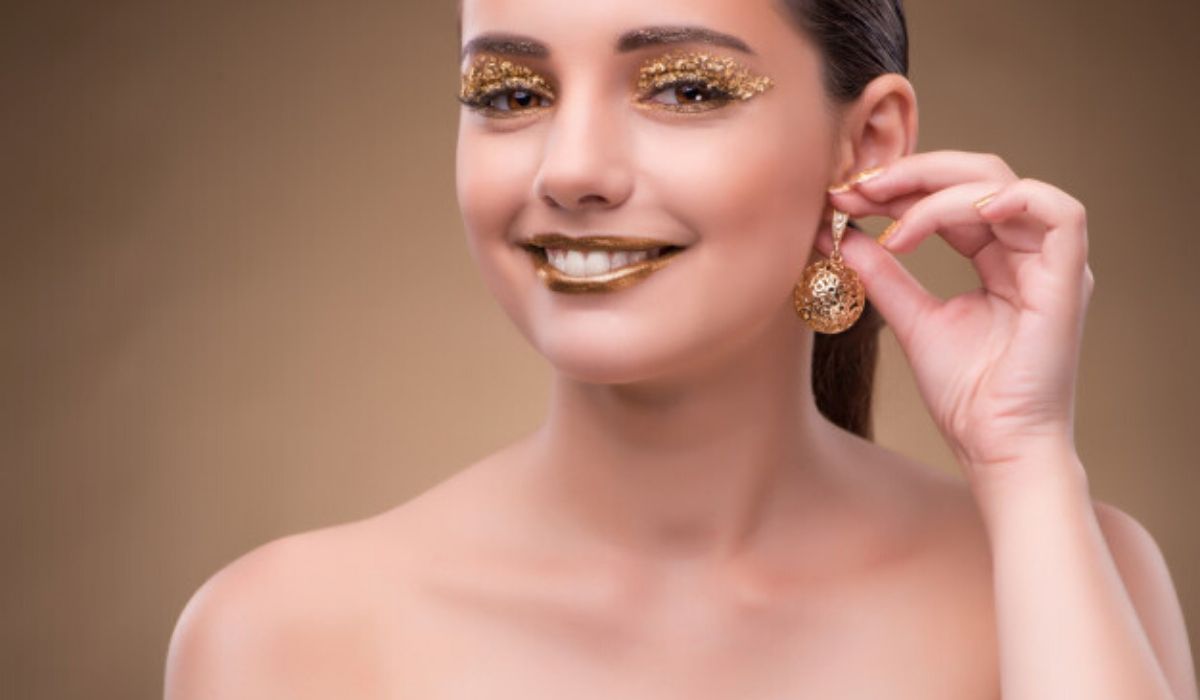 Shower the special lady with something she won't expect. Gift her a piece of gold jewellery as unique as her. If you have a budget between 5-10 K and looking for something irreplaceable, gold earrings are the best wedding gift. And we bet, this is something every bride will love.
Artwork
If the bride loves the idea of art, why not bless her with a creative artwork? It could be anything from wall art to a handmade bouquet or even a DIY trousseau. This can also be a good decorative item if the couple is setting up their home.
Diamond Nose Pin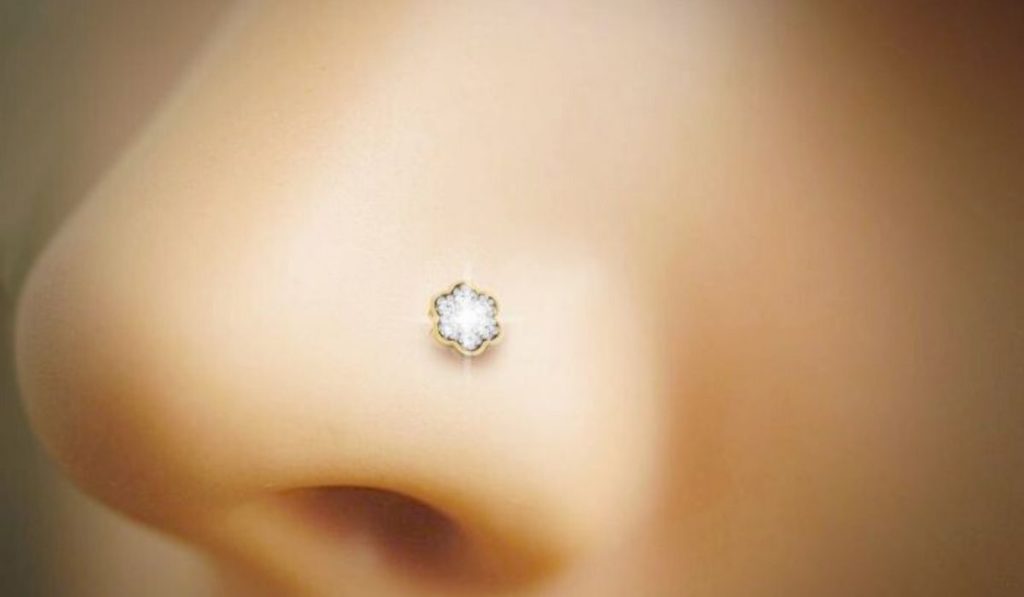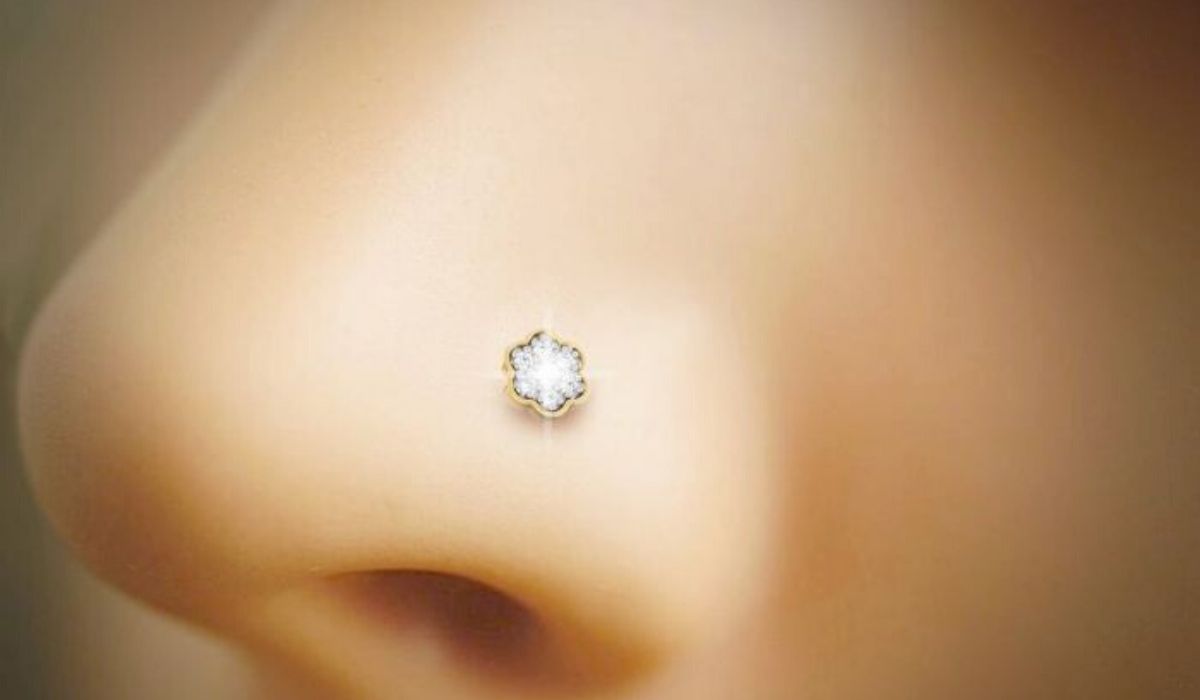 Diamonds are forever and so is your bond with the bride! Whether you're a sister, friend or a close cousin to the bride, a diamond nose pin is one of the best Indian wedding gift ideas that would fetch you appreciation without burdening your pocket. And no woman in the universe can escape the charm of a diamond. Moreover, she will love to flaunt it.
WEDDING GIFT IDEAS FOR BRIDE AND GROOM
If you are somebody who knows both bride and groom in person, you must choose a wedding gift that they'll enjoy together for years to come. With that in mind, we've gathered the best wedding gifts we think the newly-married will be delighted to receive.
Wine Bottle and Glasses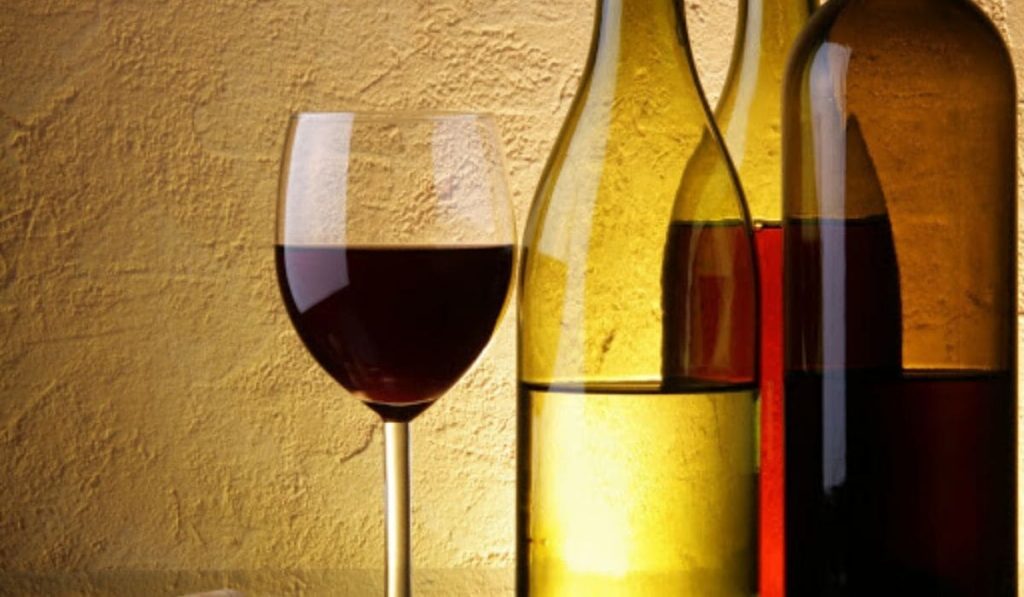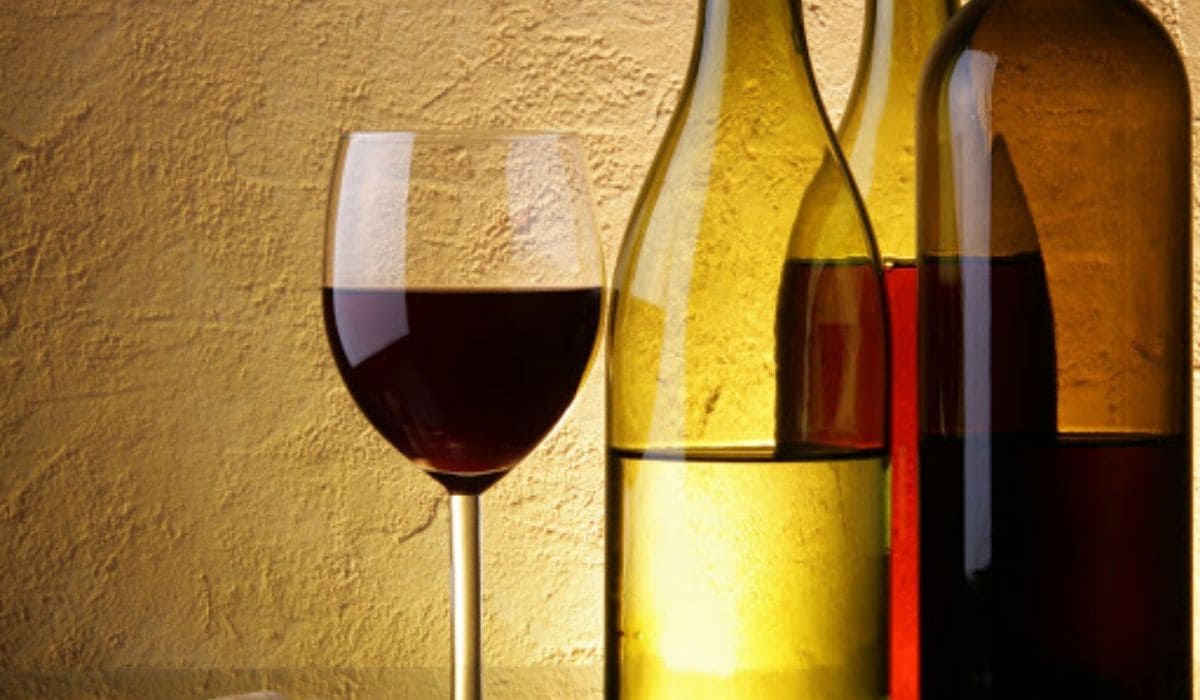 A bottle of wine is the perfect way to help a newlywed couple celebrate a new chapter in their lives. And having an over-the-top set of glasses even makes YOU a part of their celebrations. This amazing gift will help the couple cherish their good times together. And, who wouldn't want to get a little drunk on the wedding night? Wink, wink..!
A Voucher to Their Favourite Spa/Massage
A wedding gift doesn't have to be a solid thing always. You can give gift experiences, which the couple will remember for a lifetime. Hence, a luxury massage/spa voucher can be a great experience for the lovebirds.
Weddings and marriage parties often get stressful. So, who wouldn't want to relax at their favourite spa to get a relaxing massage, that too with their partner! Try giving one and the couple would definitely love it!
Personalised Pendant Set – One of the best Wedding Gift Ideas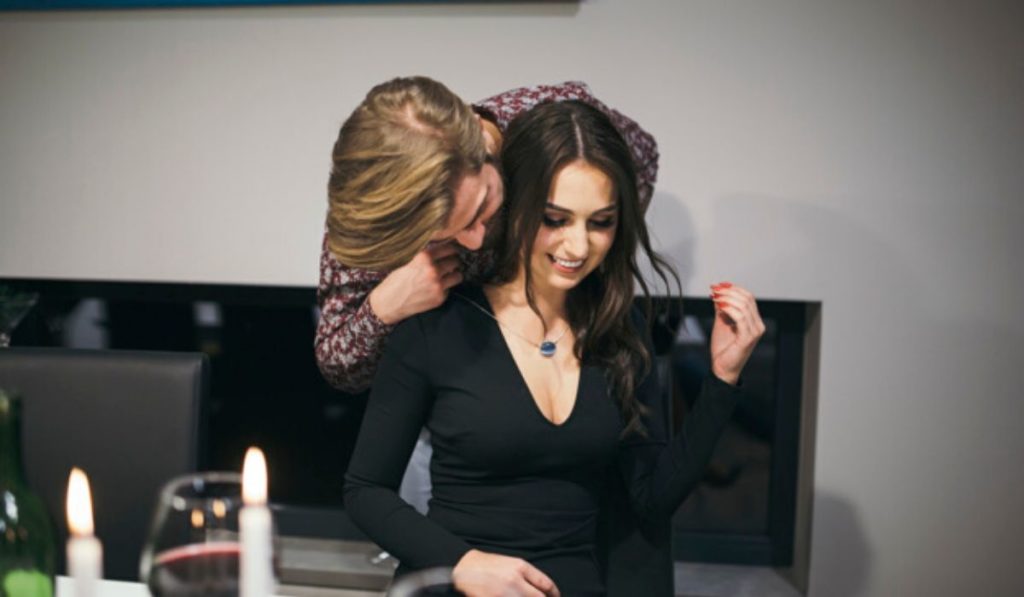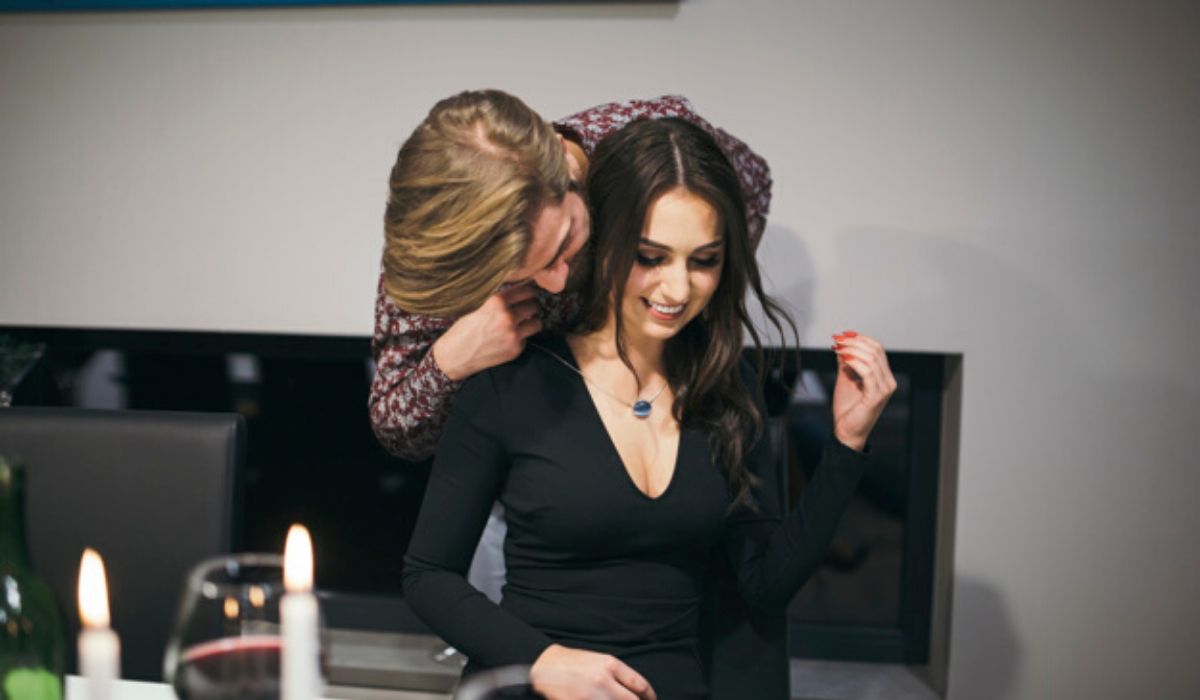 If you are looking for an out-of-the-box wedding gift idea, nothing can beat a personalized pendant set for the couple. Get the names of the bride and groom engraved on the pendants and you'll be highly praised. You can also engrave some romantic message, if not the names.
A Mini Holiday
A mini holiday for the couple would be one of the best gifts you could give them. After all, who doesn't want to re-enjoy the honeymoon? They will be so thankful to you! Just make sure to pick a place that has been on their list. Also, buy a voucher with extended validity so they can redeem it whenever they like.
Book of the Month
If the couple is a book-lover, gift them a token of immense love. Find out their favourite genre and their common interest and get it for them in hardcover. By the way, romance seems to be an apt genre for the newlywed! Moreover, you can also gift them a couple book membership in a local book club.
Dinner Set
Rightly said, dinner is the time for love. After a hectic day, love is kindled with food. And having food served in a beautiful dinner set will add to the spice of the dining table. Well, if you eat in awesome, the aura gets equally awesome.
Wedding Gift Ideas for Best Friend (Female)
Of course, everyone wants to get the bride a gift she'll love, but if you're her best buddy, you want it to be extra-special. Giving her a meaningful present can be a great way to show how important she is to you.
Check out some of our favourite gift ideas:
PERSONALISED PENDANT
Nothing can beat the personalized jewellery idea. Getting the names of two newly-weds engraved on it or some romantic message on it, will surely be the out of box gift idea.
Silver Anklets
Gift her a pair of sterling silver anklets and she will absolutely love them. The best thing is that she can use them as daily wear instead of keeping them in the cupboard like the rest of her jewellery.
Personalised Journal – ONE OF THE AMAZING 20 WEDDING GIFT IDEAS IN A BUDGET
If your friend is a moment keeper, a personalised journal is one of the best ideal Indian wedding gift ideas for them. This is because a person who writes knows the value of a good journal.
Pedestal Jewellery Holder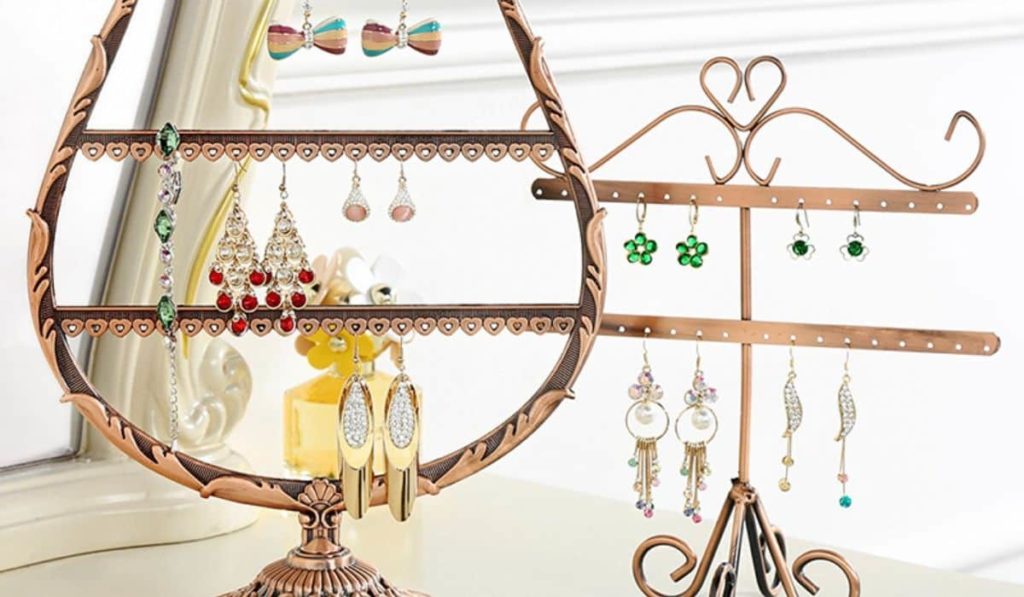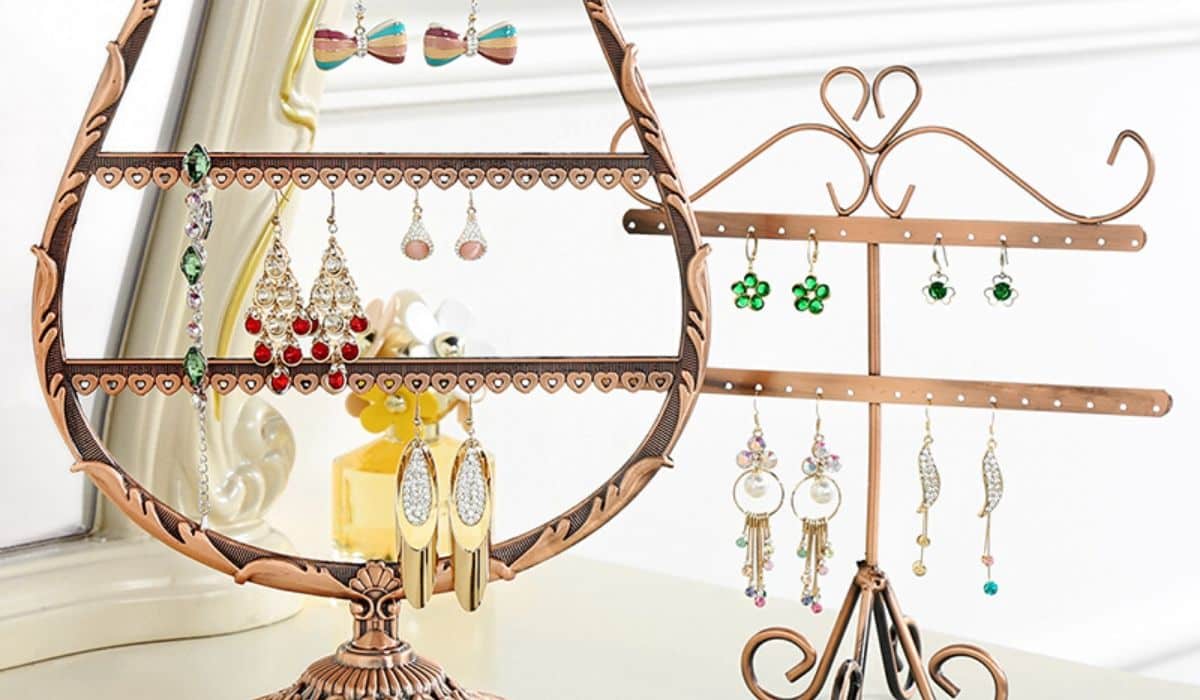 Gift her a beautiful pedestal holder so she could keep her jewellery altogether. Wedding jewellery is not just treasured for its beauty but for the irreplaceable memories it carries. Hence, she would love to put her jewellery on a pedestal.
WEDDING GIFT IDEAS FOR FRIENDS (MALE)
Instant Camera
If the groom is a photography lover, getting him an old-school, an instant camera will be a unique wedding gift idea. He could tote it along on the honeymoon or even during the post-wedding ceremonies. With this wedding gift, he can take some special photos to save in his wedding album. After all, he'd have his own tinge of capturing moments.
Whiskey Glass Customised Set
"Whiskey is the drink which enables a man to magnify his joy, and his happiness."

Ed Perry
And hence, no men would ever deny having one (or maybe more). There are so many options available for you to choose from. You can also get it customised by the initials of the couple names, or the wedding date or even interesting anecdotes. You know what, you know your friend better!
Portable Speakers
How about giving a melody of music to your friend? Give the gift of sound with bass to your best buddy. Isn't it an ideal way to suggest melody and harmony in a newlywed's life?
UNIQUE WEDDING GIFT IDEAS
Check out these Indian wedding gift ideas that we found to be the best:
Luxury Bath Salts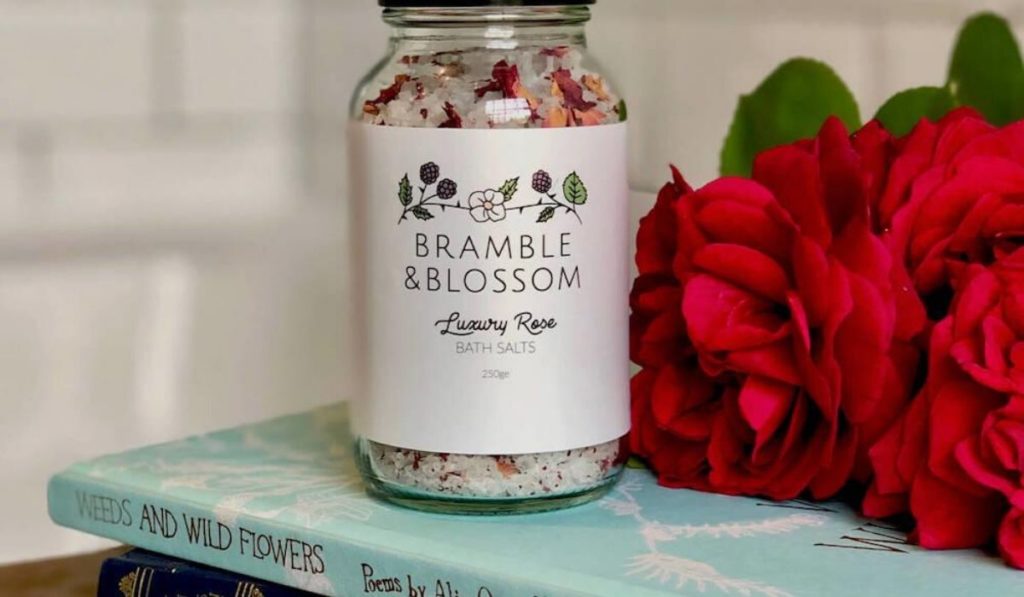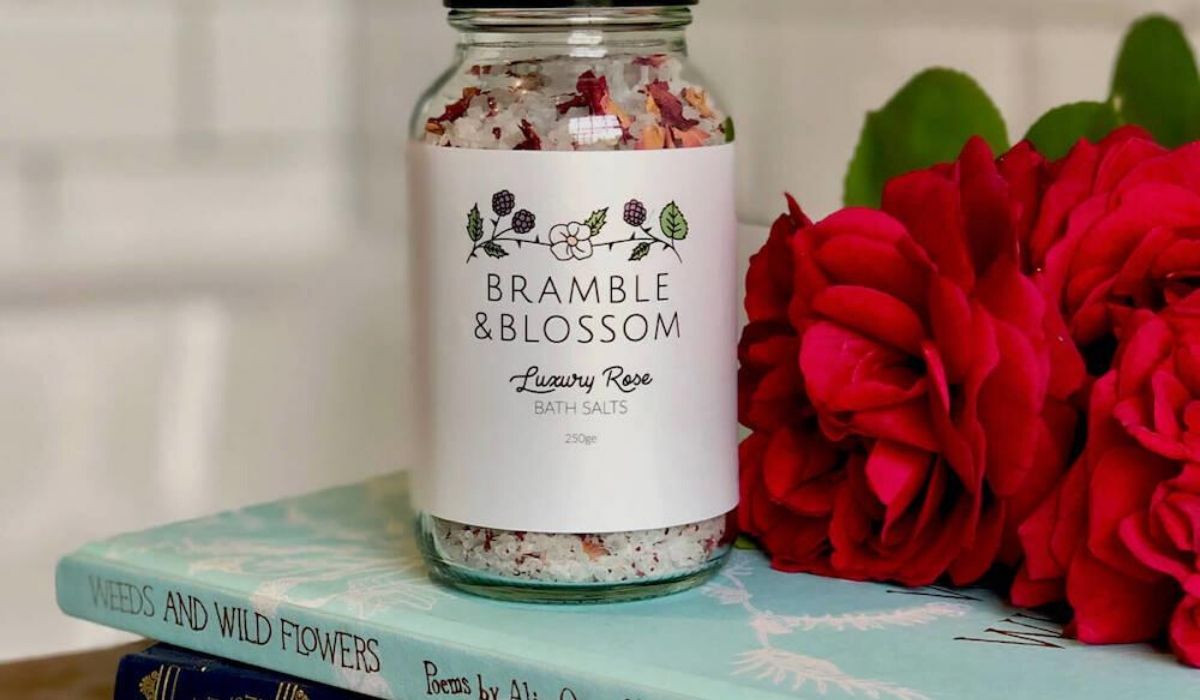 Gifting comfort is the best gift of all. And gifting luxury bath salts is an ideal way to say you care! Every time they indulge in some luxury baths will remind them of their special day and your care, too.
Decorative Pieces
A wedding means a new beginning – new family, new life and yes… a new home, too! Hence, gifting home accessories and décor pieces will help the new couple make their new home of love and perfection. Bean bags, peace-makers, and astrological sculptures – pick anything as per the couple's interest.
INDIAN WEDDING GIFT IDEAS FOR GUESTS
Make your guests and relatives say, "it's the best wedding we've ever been to"! Give your guests a wedding gift that will remind them of your special day, forever. Gifting a little personalised gift to your guests is always a wonderful idea. After all, they made time to be part of your special day.
The Gold and Silver Coins
Well, these have already become a prevalent trend in Indian weddings. Gift your guests gold and silver coins with the idols of Lord Ganesha engraved on them. This will remind them of the nuptials and the fun they had every time they will have a look at it.
Bottle Openers
Opt for bottle openers emblazoned with a slogan as your wedding gift for guests. It's likely that your guests will use bottle openers every day or week. So, whenever they do, they'll think of the wedding each time they crack open a chilled one.
And for more unique wedding gift ideas for guests, read our blog: https://www.fabulously.in/best-wedding-gifts/
CONCLUSION
Wedding gifts not only reflect your creativity but it also creates excitement among the newlyweds, family, relatives and guests. So why not give our best to them and add to their happiness?
Also, please feel free to share your wedding gift ideas with our readers. Please use the comment box below.