Thought of the day is an excellent way for children and adults alike to start the day. Most teachers in schools start with a thought of the day. We all have grown up by thinking over the thought of the day in English, first thing in the morning at the school assembly.
It is a great practice.
The thought of the day can be motivational, insightful, funny or just a pearl of wisdom by a philosopher.
A motivational thought in the morning can make us feel more confident and armed to do anything that the day brings.
Can we choose the thoughts for the day for each day? It depends on if you are looking for inspiration, something to cheer you up or just something insightful!
Thought of the day in simple English
Let us look at some of the thoughts that we can start our day with. We are going to reel back in time to some timeless philosophers and inspirational figures and their memorable verses.
"Yesterday is history. Tomorrow is a mystery. Today is a gift. That's why we call it 'The Present'."

Eleanor Roosevelt
"Life is really generous to those who pursue their personal legend."

Paulo Coelho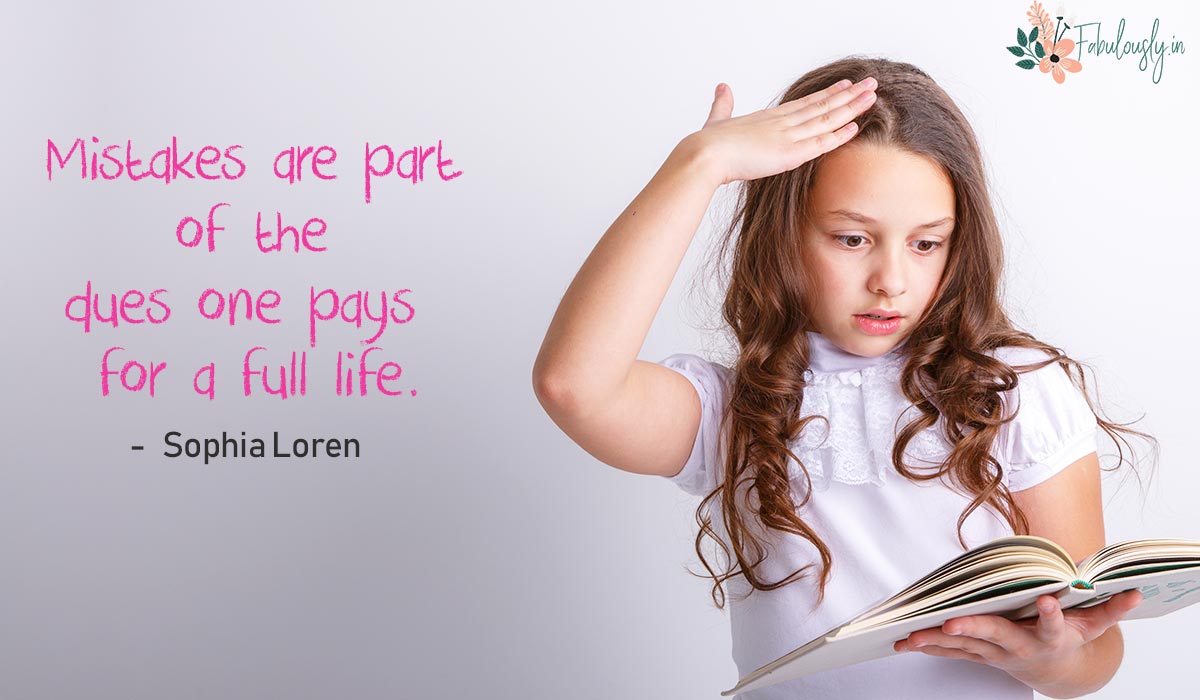 "When you do the common things in life in an uncommon way, you will command the attention of the world."

George Washington Carver
"The ideals which have always shone before me and filled me with joy are goodness, beauty, and truth."

Albert Einstein
"Change your life today. Don't gamble on the future, act now, without delay."

Simone de Beauvoir
"Nothing is particularly hard if you break it down into small jobs."

Henry Ford
"Life is mostly froth and bubble. Two things stand like stone. Kindness in another's trouble, courage in your own."

Adam Lindsay Gordon
Motivational thought of the day in English for school assembly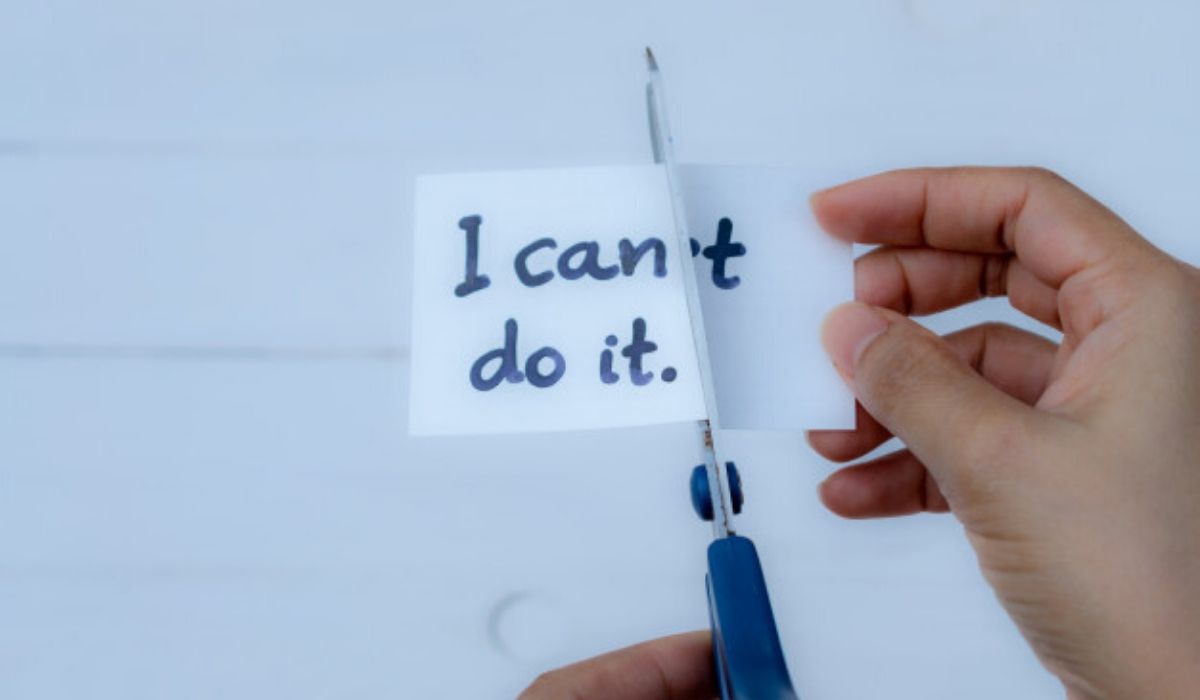 Do you need a thought for the day for the school assembly? Are you confused as to what quote to use? Here we have selected some really good and inspirational quotes for your perusal.
"Don't keep your dreams in your eyes; they may fall as tears. Keep them in your heart so that every heartbeat may remind you to convert them into reality."

Nishan Panway
"Let us always meet each other with a smile, for the smile is the beginning of love."

Mother Teresa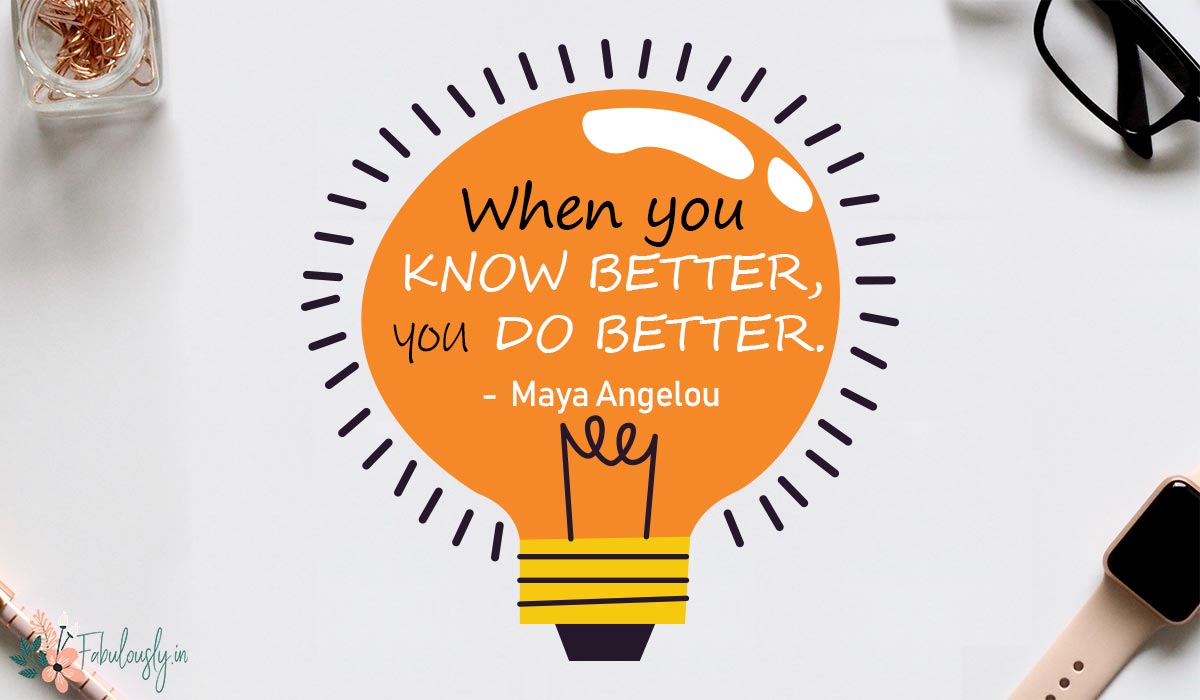 "No man will make a great leader who wants to do it all himself or get all the credit for doing it."

Andrew Carnegie
If you want to be more powerful in life, educate yourself. It's that simple.

Jeremy Gilvery
Most people repeat their mistakes, smarter people learn from their mistakes, and the smartest people among us learn from the mistakes of others.

Matt Mullenweg
Short thought of the day in English
Some of the best thought of the days in English are short and witty. Long quotes are difficult to remember. Short and crisp ones usually remain in your mind for the whole day. This is a great choice for assemblies as well as to be written on the blackboard.
These quotes include some famous names like Dr Seuss(favourite kid's fiction writer) and the revolutionary Martin Luther King Jr(American Civil Rights activist) among others.
"Not only must we be good, but we must also be good for something."

Henry David Thoreau
"Why fit in when you were born to stand out?"

Dr Seuss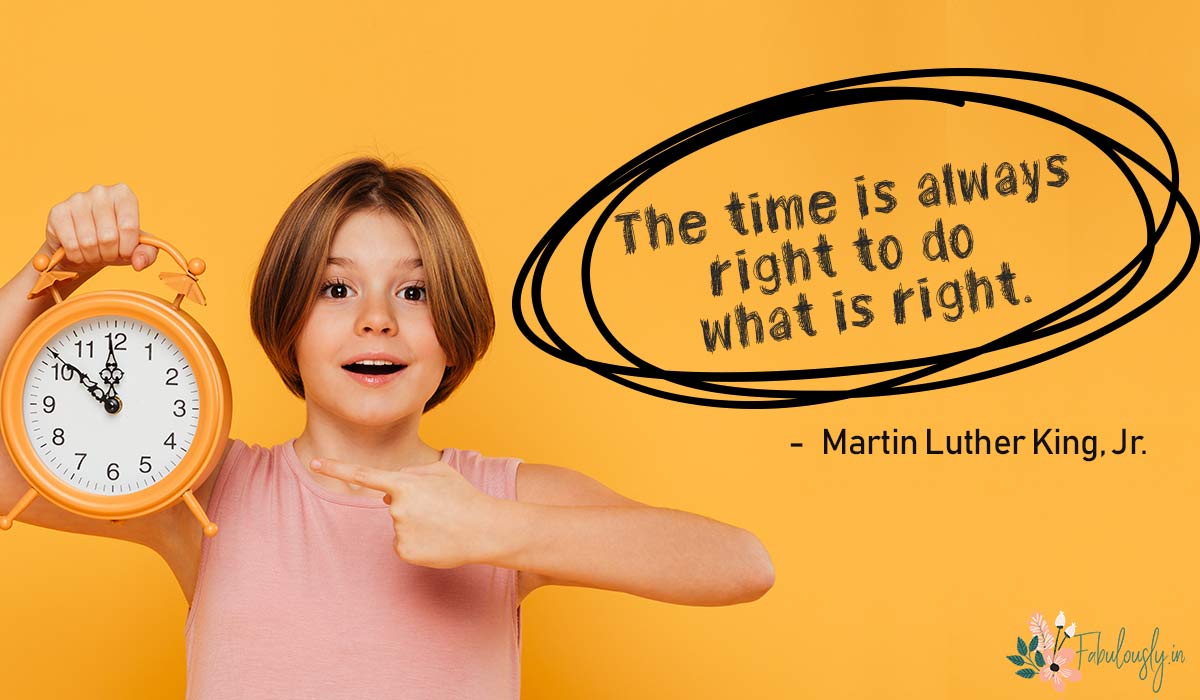 "The most important thing in the world is family and love."

John Wooden.
"Sometimes, the heart sees what is invisible to the eye."

H. Jackson Brown, Jr.
"May you live all the days of your life."

Jonathan Swift
Inspirational thought of the day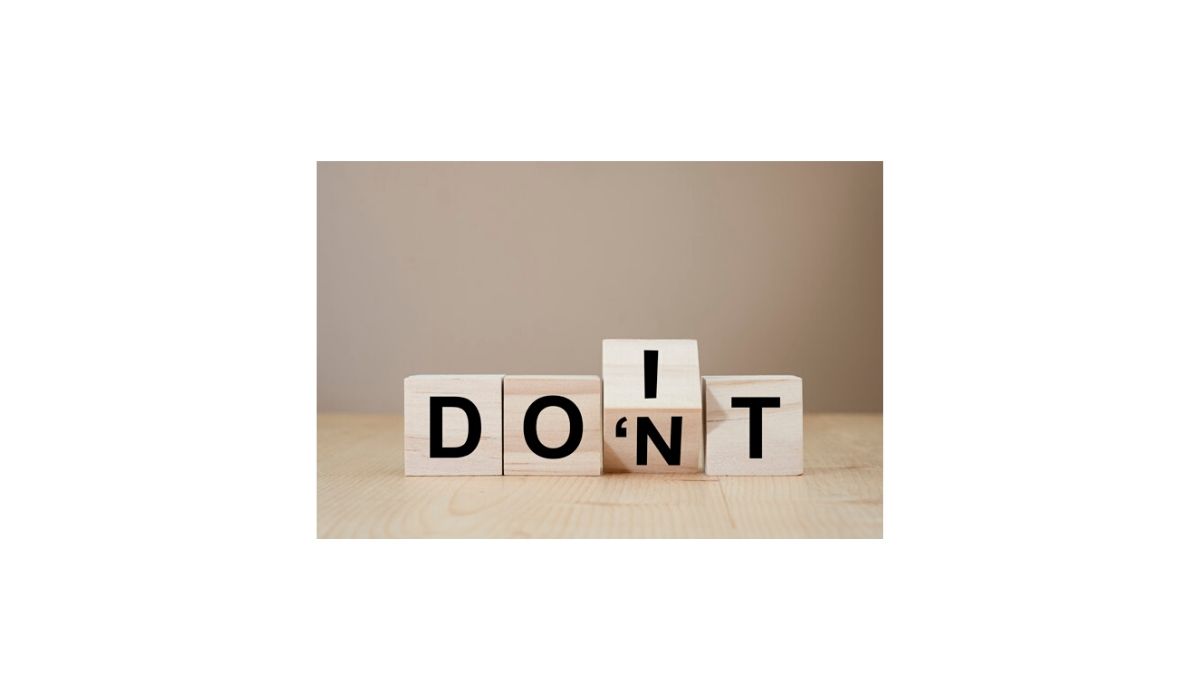 Trying to complete a project and want a waft of inspiration? We are taking lessons from people in all walks of life in this thought for the day series. Let us find out.
"The only person you are destined to become is the person you decide to be."

Ralph Waldo Emerson

"Be yourself, for everybody else is already taken."

Oscar Wilde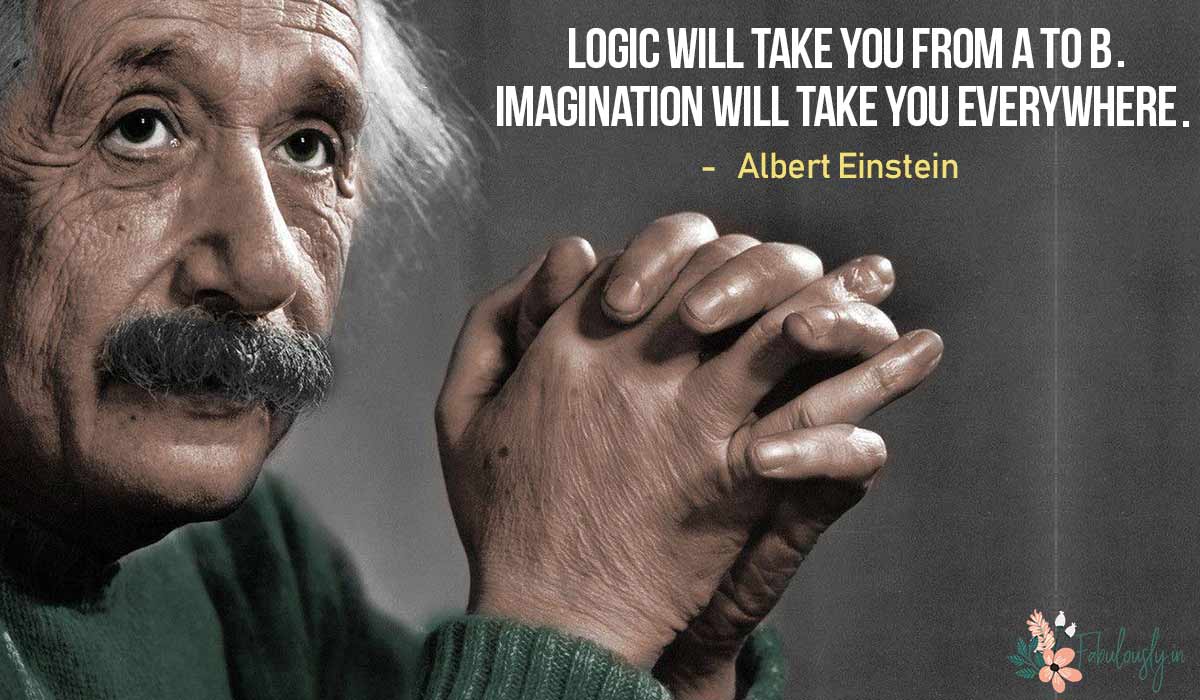 "I don't love studying. I hate studying. I like learning. Learning is beautiful."

Natalie Portman
"If you have good thoughts, they will shine out of your face like sunbeams, and you will always look lovely."

Roald Dahl
"Control your thoughts. Decide about that which you will think and concentrate upon. You are in charge of your life to the degree you take charge of your thoughts."

Earl Nightingale
"No one is in control of your happiness but you; therefore, you have the power to change anything about yourself or your life that you want to change."

Barbara de Angelis
Best Thought of the day in English for Students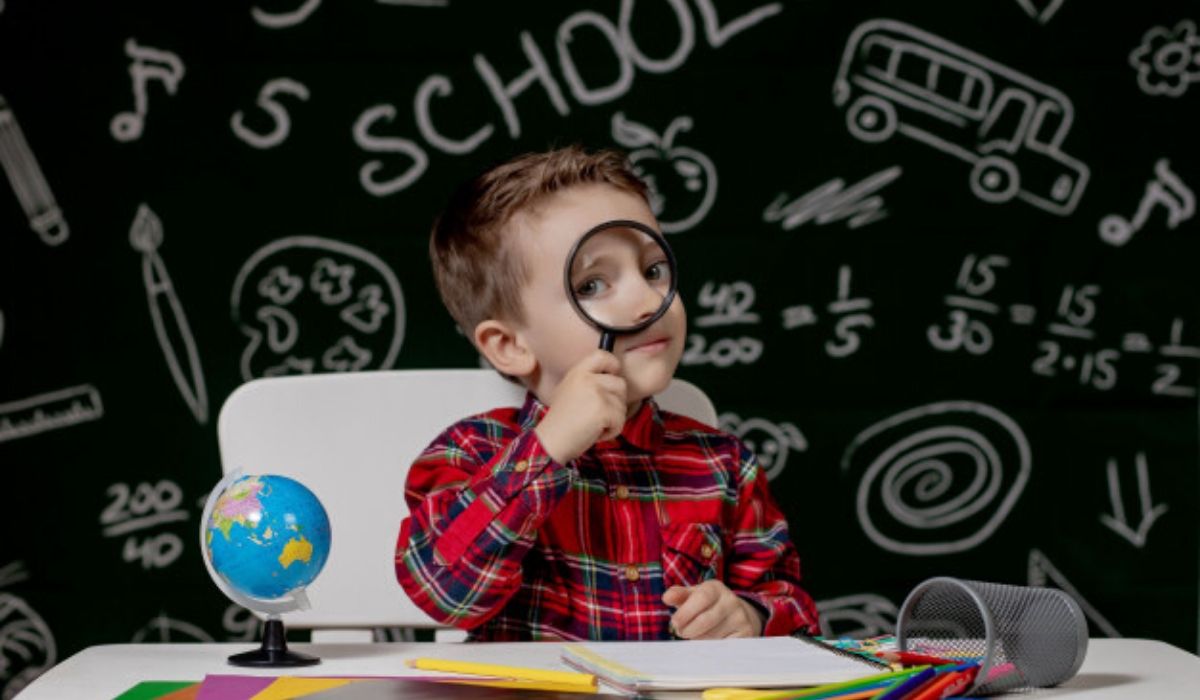 Little kids tend to remember small stories. Teach them a lesson through these quotes, along with a story of inspiration. They will be sure to remember the thought all of their life. They can also read Tenali Ramakrishna's stories in English with us.
"The more that you read, the more things you will know. The more you learn, the more places you'll go!"

Dr Seuss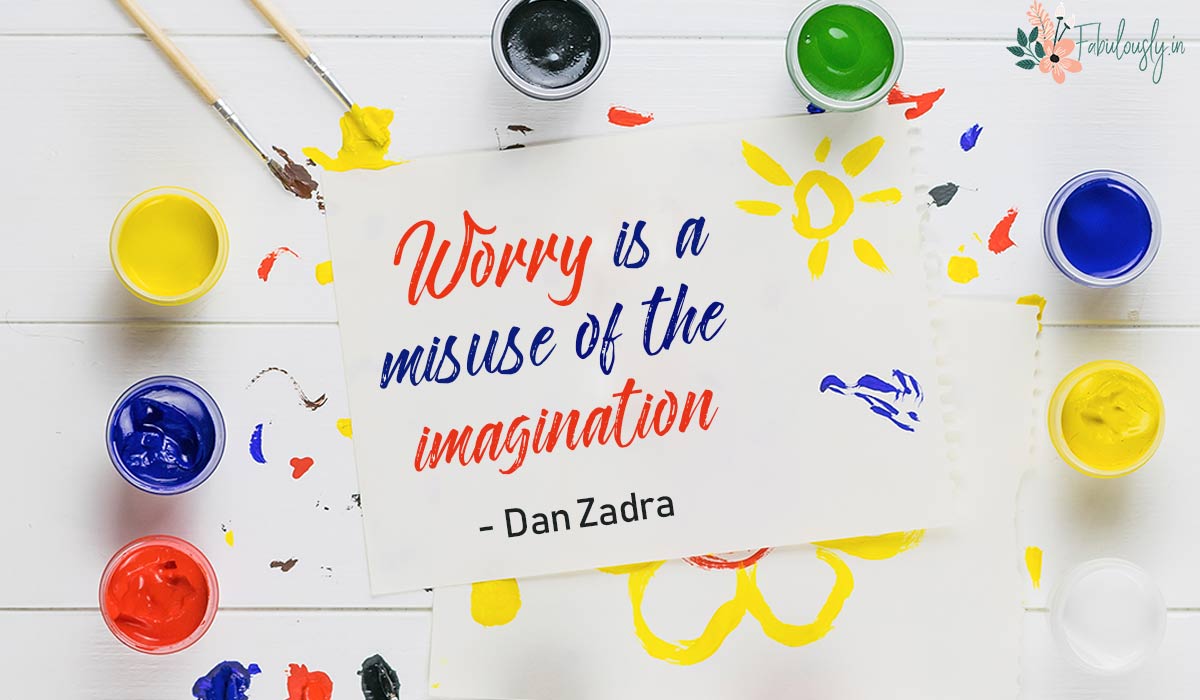 "You're braver than you believe and stronger than you seem, and smarter than you think."

Christopher Robin
Never give up on what you really want to do. The person with big dreams is more powerful than one with all the facts."

Albert Einstein
Thought of the day in English related to education
Education is the pillar stone of success. The right education can put you on the fast-track to a great and fulfilling life. So dig into what some famous people like Dalai Lama have to say about education and learning. Here are some of the quotes on education that will change the way you look at learning.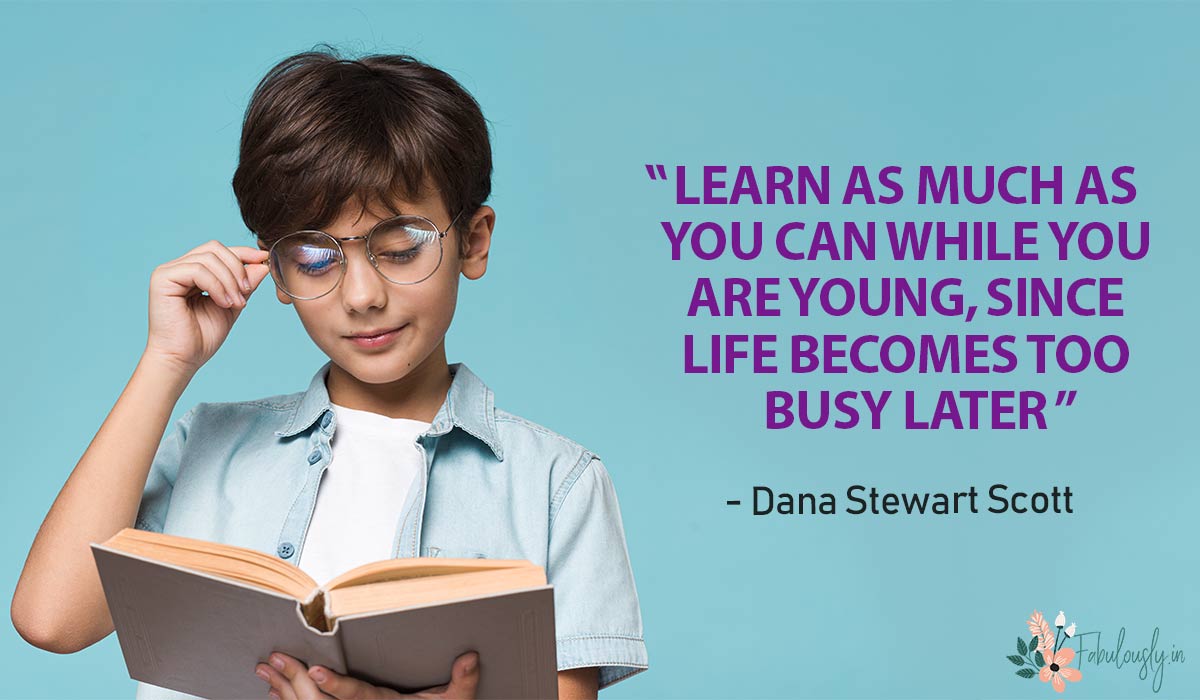 "The capacity to learn is a gift; the ability to learn is a skill; the willingness to learn is a choice."

Brian Herbert
"When you talk, you are only repeating something you know. But if you listen, you may learn something new."

Dalai Lama
"An investment in knowledge pays the best interest."

Benjamin Franklin
"The roots of education are bitter, but the fruit is sweet."

Aristotle
Positive thought of the day in English
Even in the darkest times of life, it is important for all of us to stay positive. Positive thinking can get us out of our misery and chasing success in no time. Whether you are at school or working on a project at home, these quotes are perfect to get that positive energy flowing.
"Three things in human life are important: The first is to be kind; the second is to be kind, and the third is to be kind."

Henry James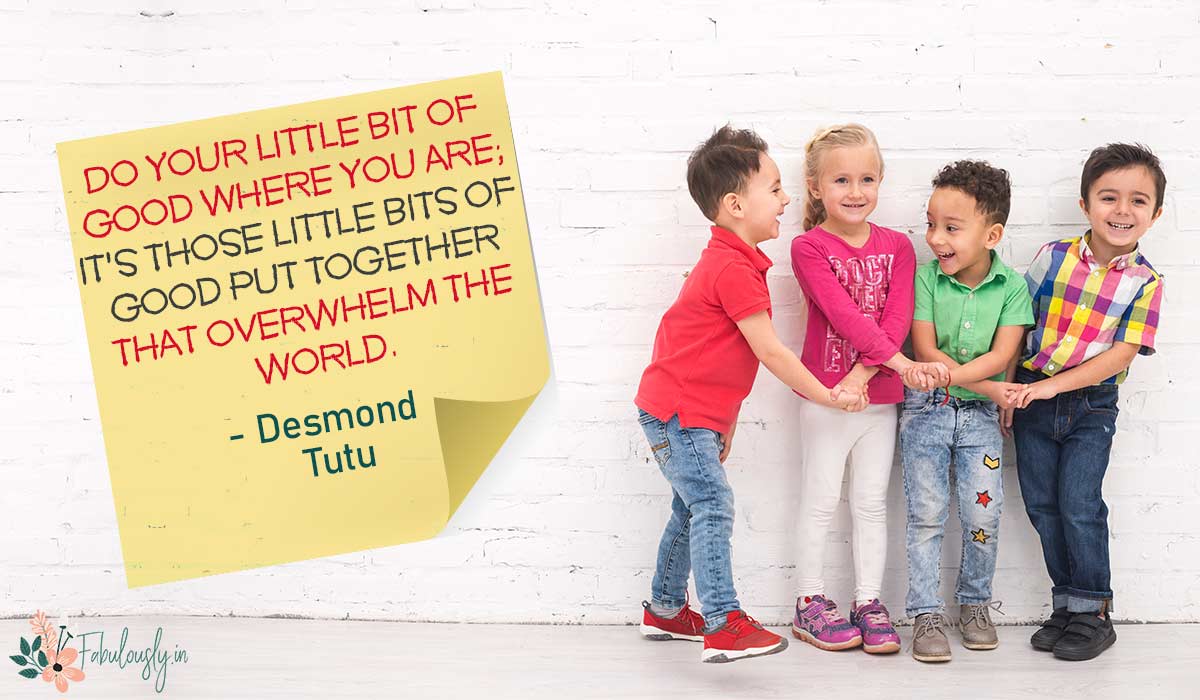 "When you are kind to others, it not only changes you, it changes the world."

Harold Kushne
"When I was young, I admired clever people. Now that I am old, I admire kind people."

Abraham Joshua Heschel
Thought of the day by in English by great persons
We take our inspiration from successful and famous people all around us. Here we have some great thoughts by some amazing personalities in India that we are very familiar with.
Thought of the day by Mahatma Gandhi in English
Mahatma Gandhi and his contribution to the freedom struggle and the independence of India is unforgettable. An advocate of Ahimsa, he was one great thought. Here is an elaborate list of Mahatma Gandhi's quotes that will serve you for the rest of your life.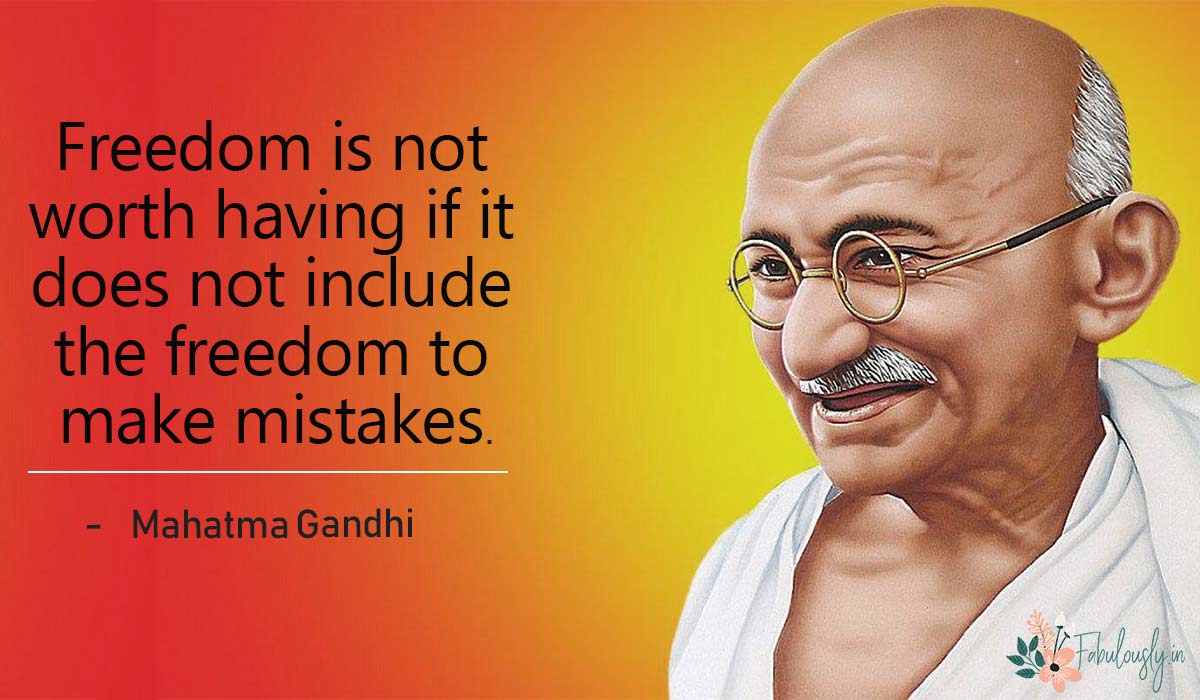 A man is but a product of his thoughts. What he thinks he becomes.
Happiness is when what you think, what you say, and what you do are in harmony.
A coward is incapable of exhibiting love; it is the prerogative of the brave.
I will not let anyone walk through my mind with their dirty feet.
Live as if you were to die tomorrow. Learn as if you were to live forever.
In a gentle way, you can shake the world.
If we are to teach real peace in this world, and if we are to carry on a real war against war, we shall have to begin with the children.
Let's end with a lesser known thought provoking quote by Mahatma Gandhi, who was know for his non-violent approach to life
"If I had to choose between cowardice and violence, I would choose violence!"

Food for thought!
Thought of the day by Swami Vivekananda in English
Swami Vivekanand was essentially an Indian Hindu monk, who contributed to the concept of Indian nationalism as a tool of the fight against the British empire in colonial India. He also introduced Hinduism to the west. He was the founder of the Ramakrishna Math and the Ramakrishna Mission. The man was also very well versed and is remembered for his famous speech starting with "Sisters and brothers of America…" at the Parliament of the World's Religions at Chicago in 1893. Let us look at some of the most inspirational quotes that were penned by Swami Vivekananda.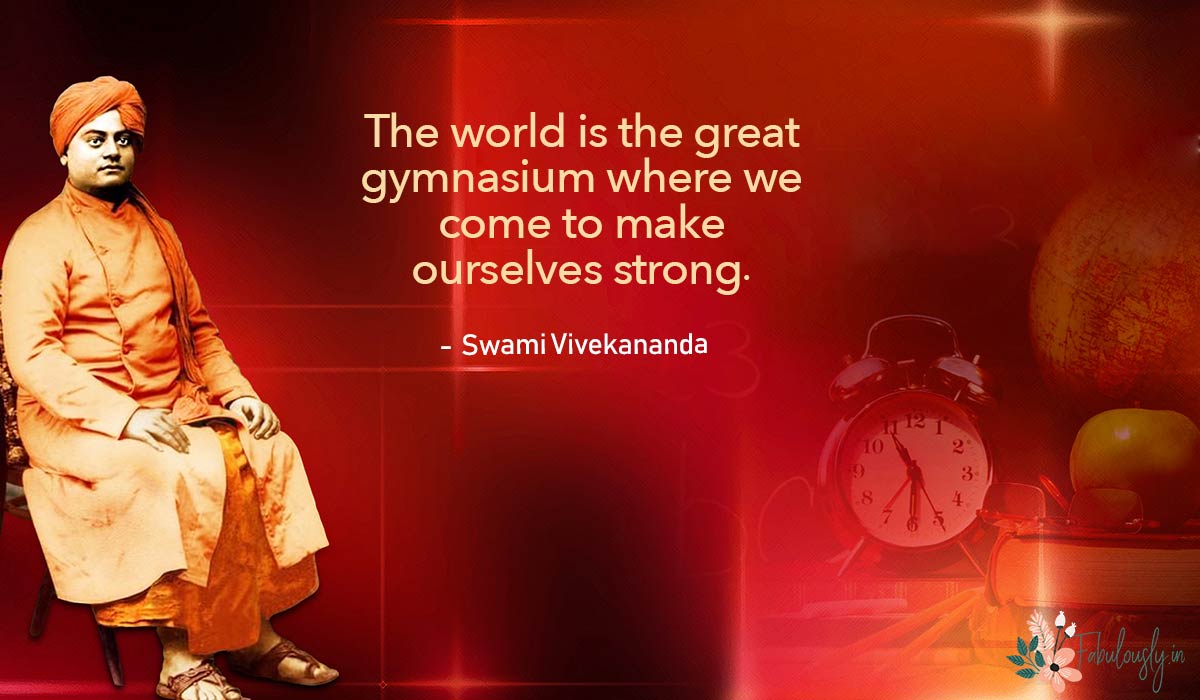 "Arise, awake, and stop not until the goal is achieved."
"All the powers in the universe are already ours. It is we who have put our hands before our eyes and cry that it is dark."
"Who is helping you don't forget them. Who is loving you, don't hate them. Who is believing you, don't cheat them."
"Be a hero. Always say, I have no fear."
"The reason for every misunderstanding is that we see the people as we are but not as they are."
"Talk to yourself once in a day, otherwise, you may miss meeting an excellent person in this world."
"If I love myself despite my infinite faults, how can I hate anyone at the glimpse of a few faults."
"We are what our thoughts have made us; so take care of what you think. Words are secondary. Thoughts live; they travel far."
"Learn everything that is good from others but bring it in, and in your own way absorb it; do not become others."
"Let men have light, let them be pure and spiritually strong and educated, then alone will misery cease in the world, not before."
Thought of the day in English by APJ Abdul Kalam
If the missile man and the former President of India can't inspire you, I don't know who will. He is one of the celebrated role models among children for his playful and generous nature which we seldom expect of scientists.
Here are a few pearls of wisdom by the former president.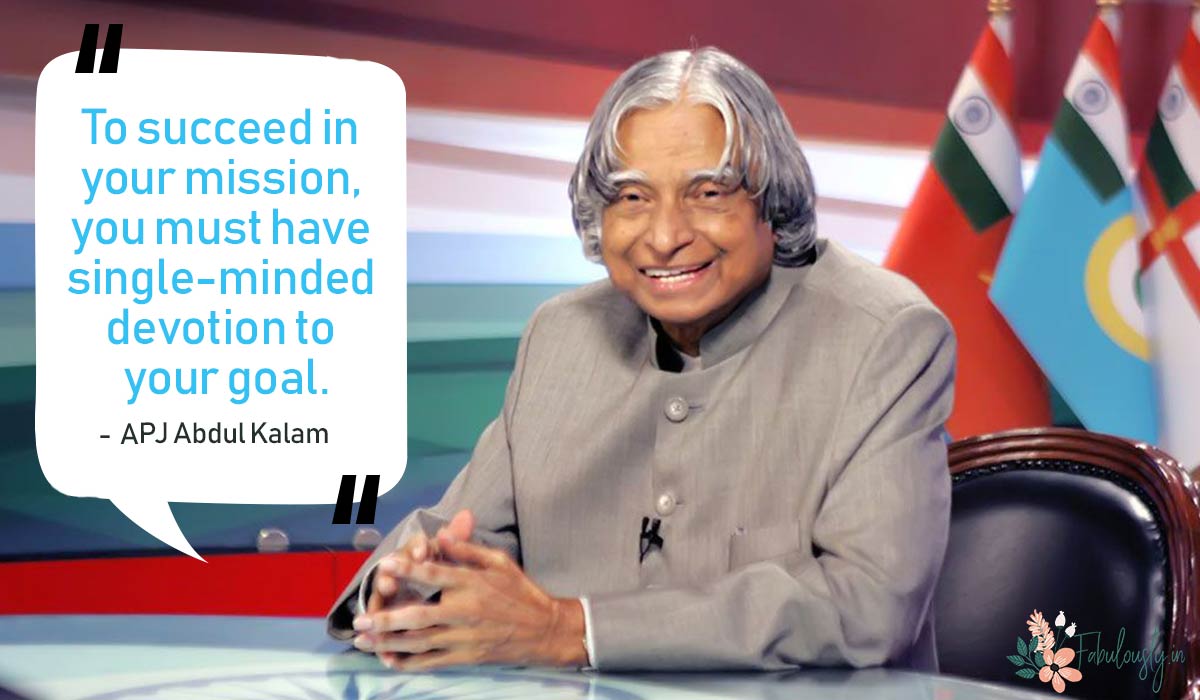 "Don't take rest after your first victory because if you fail in second, more lips are waiting to say that your first victory was just luck."
"All of us do not have equal talent. But, all of us have an equal opportunity to develop our talents."
If you fail, never give up because FAIL means "First Attempt in Learning."
"It is very Easy To Defeat Someone, But it is Very Hard To Win Someone."
"Be active! Take on responsibility! Work for the things you believe in. If you do not, you are surrendering your fate to others."
"To succeed in your mission, you must have single-minded devotion to your goal."
That's been a long ride with quotes.
Which of them are you going to be using for your school assembly?
Perhaps, if you want to be inspired every day, you can write your favourite quote on a colourful paper and framed it in front of your bed. This way, you can wake up with a positive and inspiring attitude, which will serve you well for the rest of the day.