Looking for some quirky and thoughtful wedding anniversary gift ideas for your dear ones? Check out our amazing list.
Do you have friends or family members who are soon celebrating their wedding anniversary? Or are you soon to hit your first wedding anniversary? A wedding anniversary is a way to remind yourself about the beautiful times you've spent together as a couple. Celebrating your anniversary can spruce up your relationship and add a lot more to it. But it has to be made special with amazing ideas. Of course, you could go out for a romantic dinner, an anniversary week trip or simply throw a bash at home. However, a unique wedding anniversary gift can really make you go WOW.
But what to give a couple? Are you a bit stumped about finding the perfect anniversary gift? As you've found your way to our website, we think it's a safe bet to find the perfect wedding anniversary gift ideas for couples you know.
What is the Best Anniversary gift?
Marriages are made in heaven, maybe. But they are made successful here on the Earth. It's the constant effort with lots of patience and compassion that makes a marriage happy and satisfactory. And hence, couples should be rewarded. Whether it's your wedding anniversary, or your parents, siblings or friends' anniversary, gifting for couples isn't easy. It's tough to find a thoughtful gift. You must look for something that is an absolute surprise and also that matches their interest.
Remember, your gift must be a token of memory, something they can cherish all their life. If you're tired of seeing those personalised all around the gifting portals, here are our top unique and practical gifting ideas for the couple.
FIRST WEDDING ANNIVERSARY GIFT IDEAS
A good love story stands the test of time and will be told for years to come. If you want to show your significant other just how special your marriage is, these amazing wedding anniversary gift ideas can make your job easy.
So, here we go!
Dancing Lessons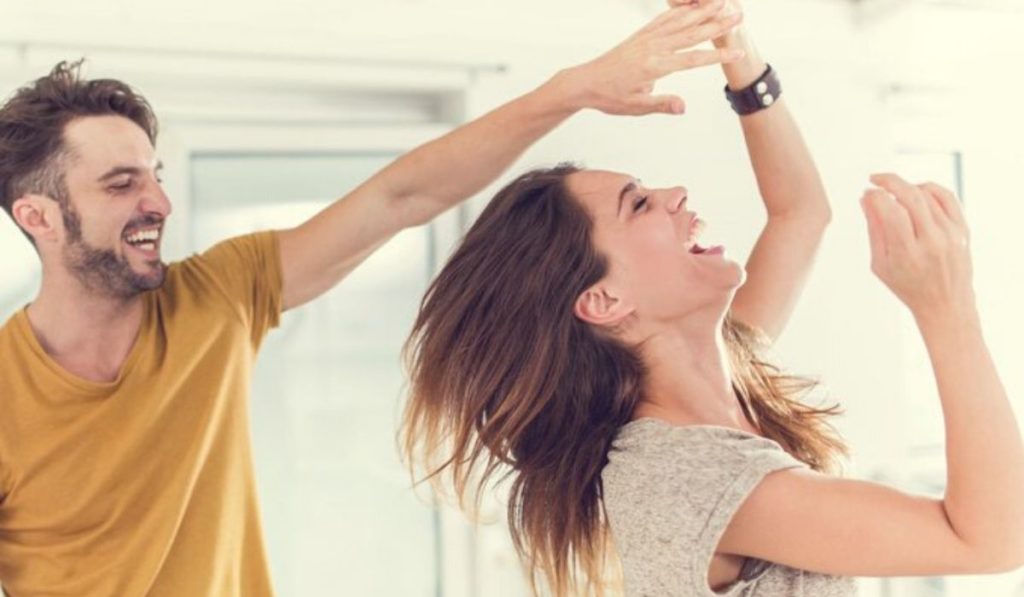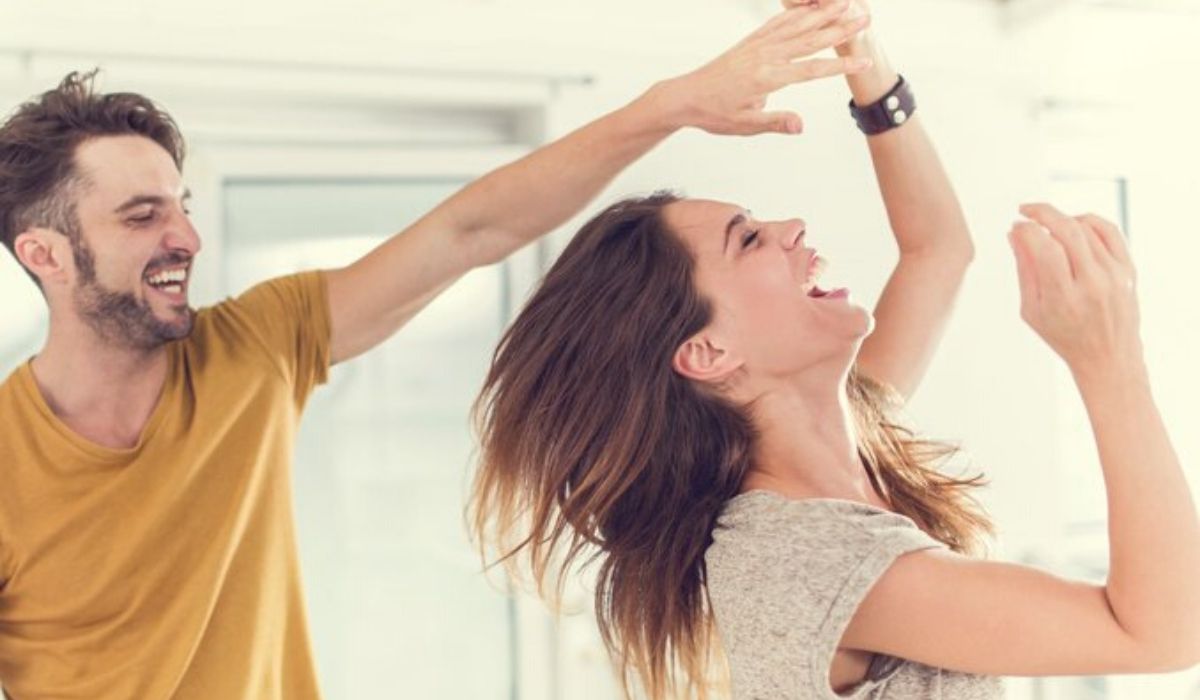 Marriage is like dancing together in a romantic rhythm. You've managed to waltz your way through love so far. But how about pairing up with your partner for salsa or a jazz dance class? Sounds fun? Gift yourself a dancing class membership this anniversary and get ready to rock-n-roll together. Dancing lessons are a terrific way to ensure both of you are in perfect sync. You can find a dancing school or a personal dance trainer and take your first lesson on the anniversary day itself. So, make sure you're keeping to the right rhythm without missing a beat as you tap into your future together.
Hot Air Balloon Ride – FIRST WEDDING ANNIVERSARY GIFT IDEAS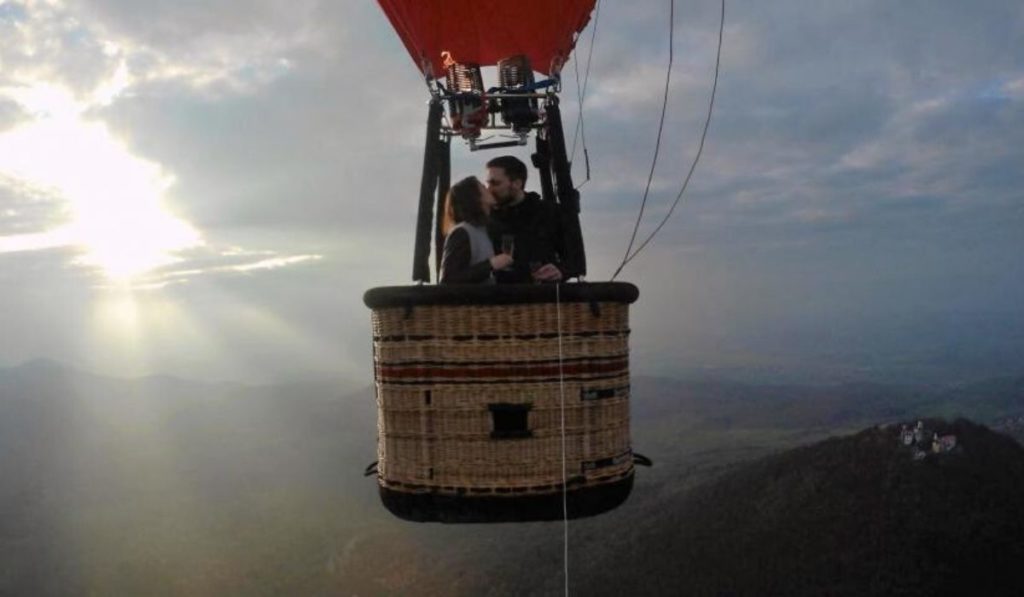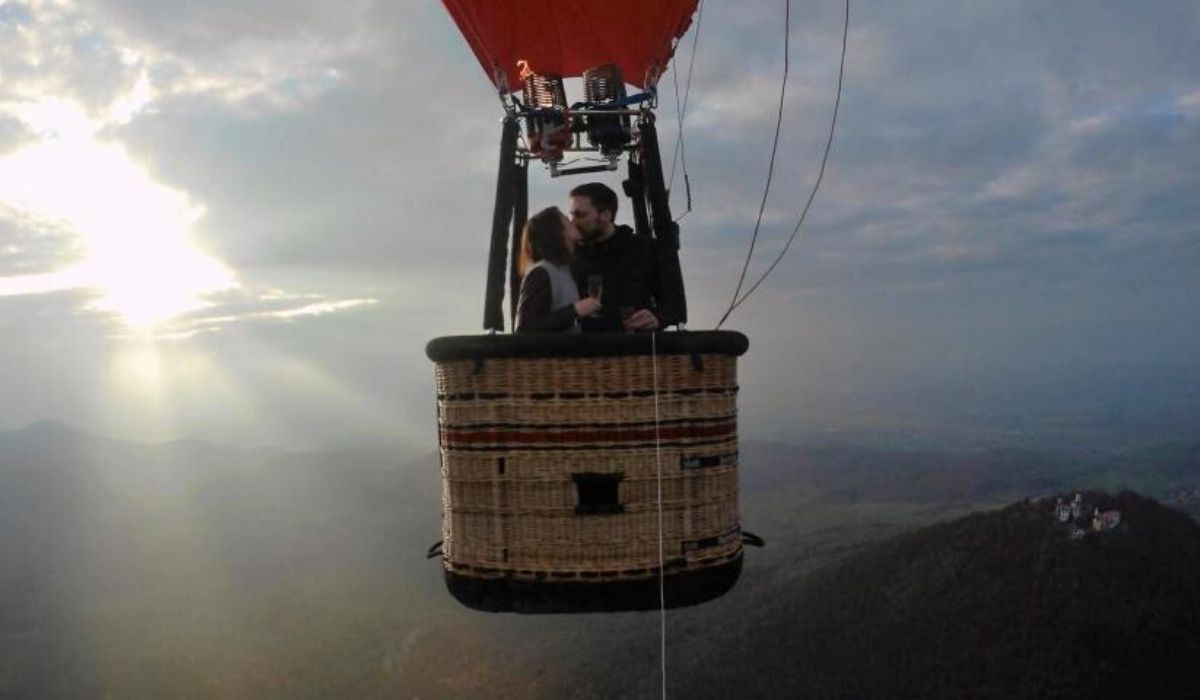 Marriage is no less than an adventurous activity! It's just… you experience it for life. But how about trying out a thrilling ride up in the sky? This anniversary, give the gift of bucket-list achievements and beautiful views. And if you or your partner are afraid of heights, you will get to enjoy hours of entertainment too. Don't worry, these rides are completely safe and are guarded by professionals. So, step-in to another year of your marriage holding hands together and shouting out loud with excitement.
Original Artwork
Now, this is going to be very creative and effort-taking. But isn't your relationship worth it? Your relationship is truly unique. And we know you'd agree that there'll be no other couple that shares the same bond that you do. And you've various reasons to say that. So, think of one such moment or an expression of your beloved and capture it with paints on a canvas. We bet, it's one of the most romantic gifts money can ever buy. Hey, don't miss out those expressions on your partner's face when you uncover it!
Travel Magazine Subscription
Tell us, who takes the charge of travel planning between a wedded couple? Of course, it's the ladybird. So, how about igniting her imagination with a travel magazine subscription? Because there's still a lot to explore beyond your favourite honeymoon destination that you've already visited. A good magazine will inspire your ladylove to shortlist some lesser-known or newer destinations. This will be a perfect gift for somebody who loves to read.
Custom Made Jewellery – FIRST WEDDING ANNIVERSARY GIFT IDEAS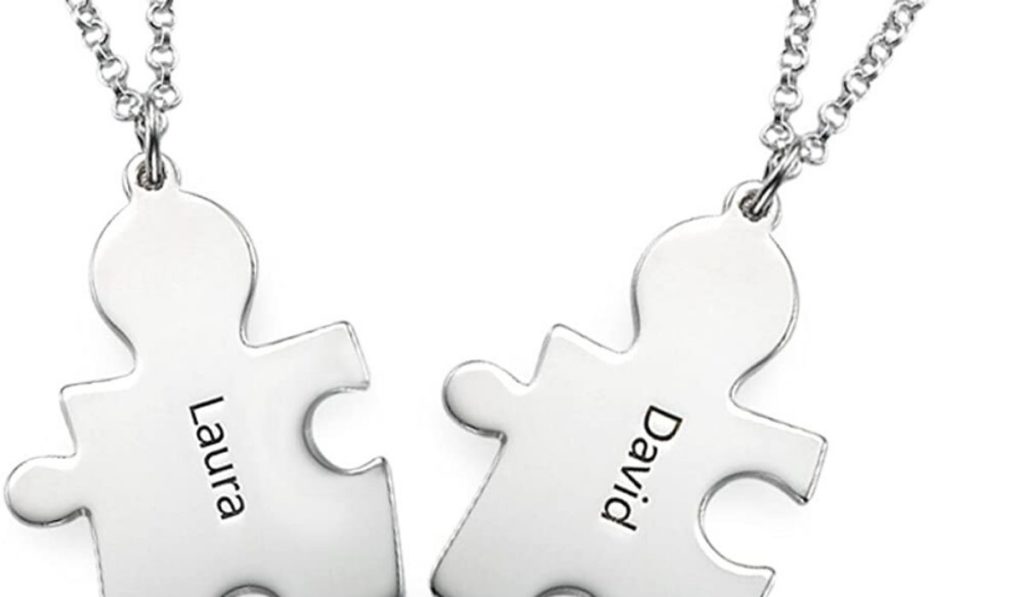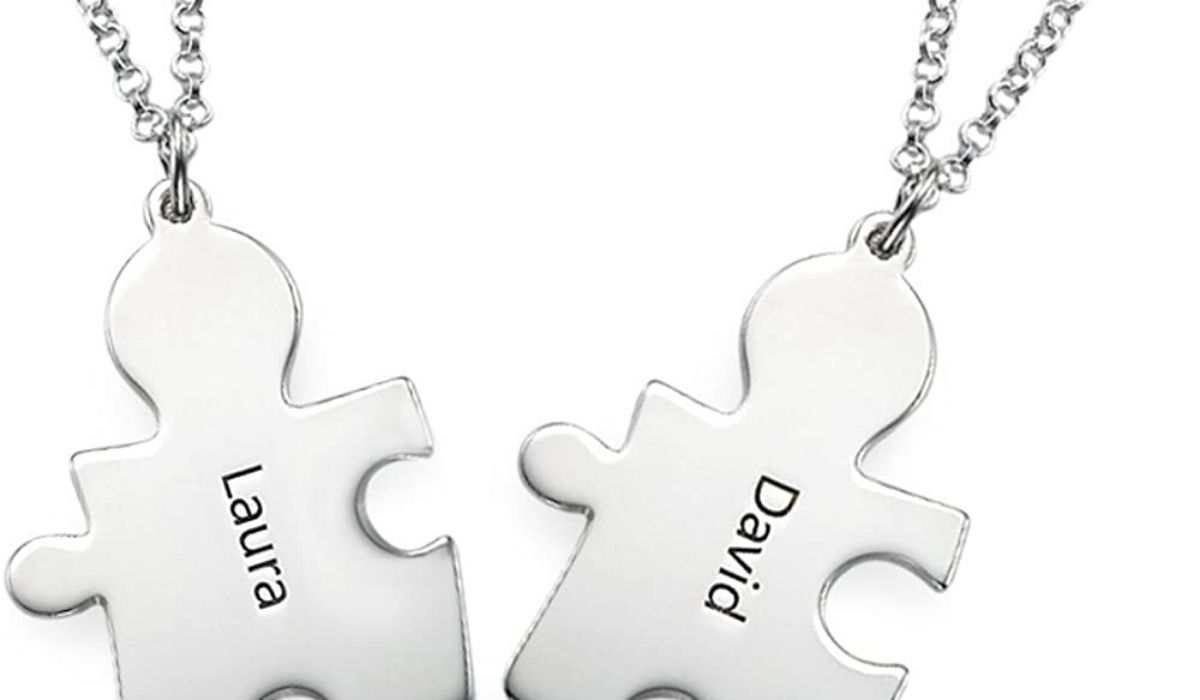 Look for a local artist and get a unique piece of jewellery created for each of you. You could choose to create a jewellery piece that either contrasts or complements with one another. Save your pocket for that diamond in silver so that you can gift it on your 25th anniversary. If you're looking for a truly one of a kind wedding anniversary gift idea, this one's just perfect! Just plan it ahead of time as custom-made artwork cannot be created overnight. It will be cherished forever.
In Home Dinner with Private Chef
Going out for a lavish dinner feels like an old-tale now. But how about celebrating your wedding anniversary with a gourmet dinner by the chef itself, that too, at the comfort of your home. No more awkwardness in the crowd when you feel like getting cosy with your partner on your special day. Isn't that a solid plan?
Anniversary Photo Book
One year or a span of 25 years…. You make memories as a couple almost each day. What if you could capture all those memories and see them throughout your life? Gifting an anniversary photo book can be one of the best wedding anniversary gift ideas you could ever think of. You might have a wedding photo book in your cupboard or your laptop. But it's that first year of marital bliss that is worth cherishing. All you need to do is collect all your favourites, have them printed and bind them in a lovely book-form. It'd be fun to see your drunk or angry-bird faces 10 -20 years ahead in life, right?
Journal of Love
If you don't want to go with capturing memories visually, you can opt for journaling. Yes, it is an amazing way to record all those emotions, happy and sad, you've been experiencing together. Of course, writing isn't everyone's cup of tea but pouring out your emotions is one art that each one is skilled at. You can write everything you did together in vanity, pain and out of love for each other. You could talk about your getaways, milestones achieved, and even your silly fights. Be a little creative and frisky so that reading it makes you and your partner enjoy and laugh every time you read it.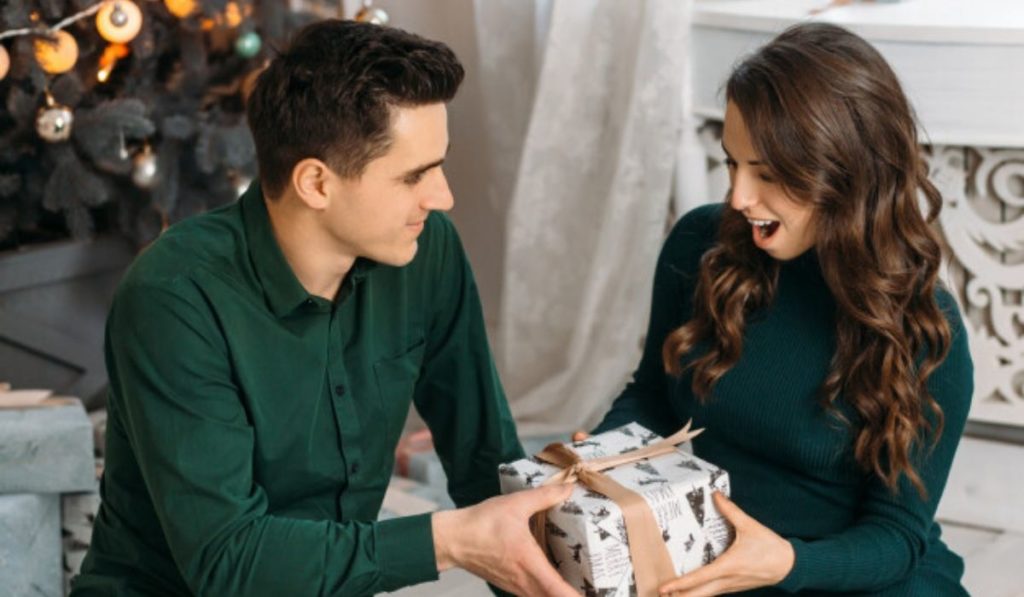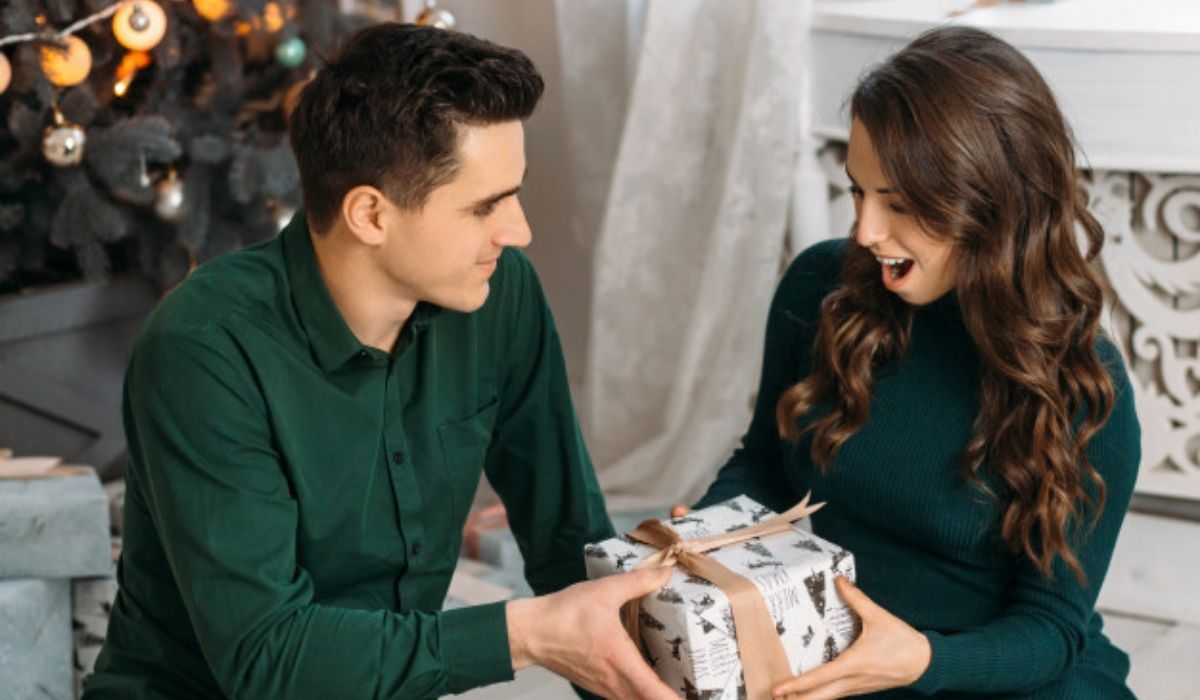 Jar of Romantic Memories
Yes, our brain is a big jar filled with innumerable memories. But are these any reliable? Just ask anyone who's ever forgotten their wedding anniversary! It's always safe (from your better half) to have the hard copy. Also, in a digital world, gifting real gifts like this actually feel even more special. Scribble down on your memory tickets as much as you can. Thus, when the memory jar fills up, digging through this can get you several surprises.
25th Wedding Anniversary Gift Ideas for Couples
Completing 25 years of marriage is a journey worth celebration. After all, experiencing a roller-coaster ride for 25 years isn't an easy job. Hence, buying the right present for your husband or wife is definitely a huge deal.
We've curated this list of unique 25th wedding anniversary gift ideas to help you get it right!
Silver Ring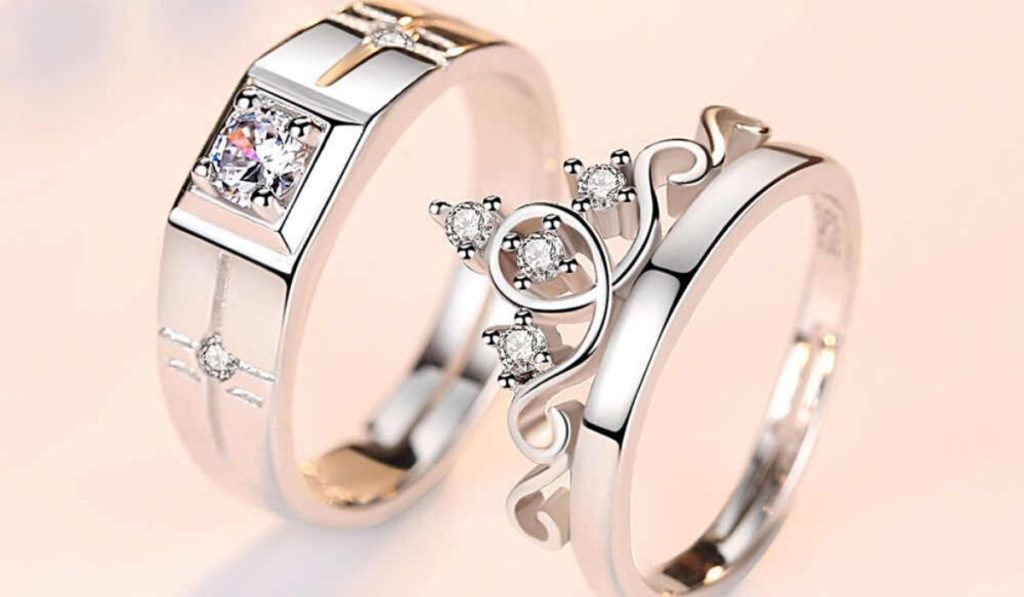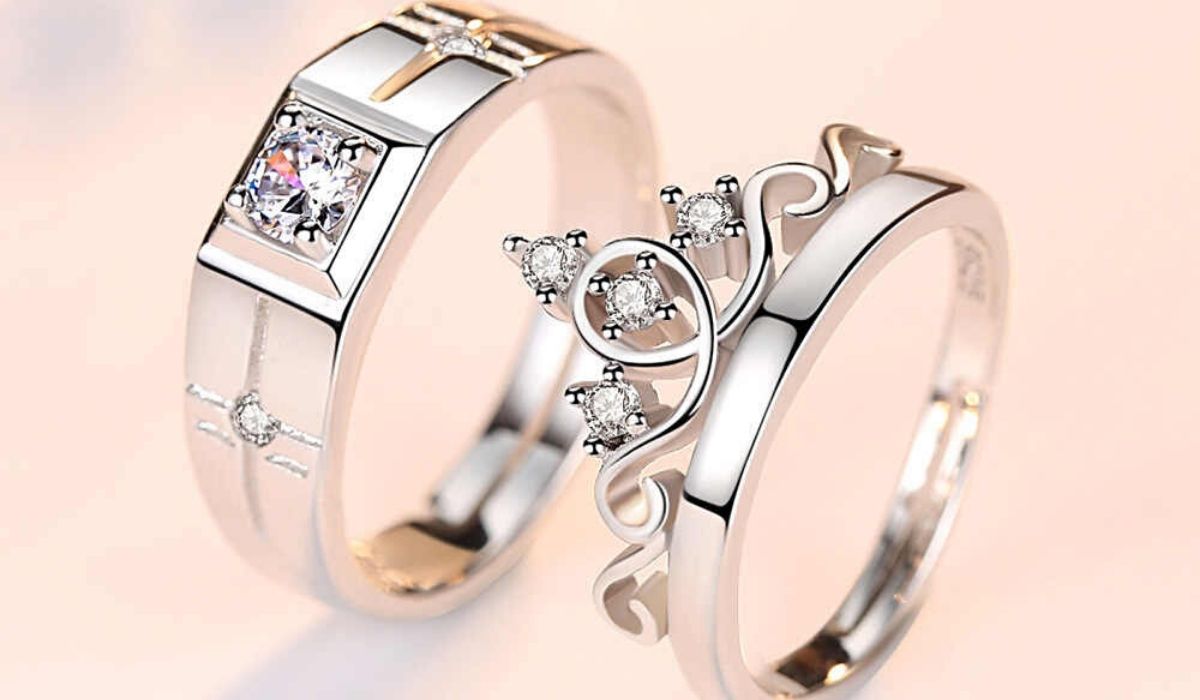 A 25th wedding anniversary is often called 'Silver Jubilee' by many. For hundreds of years, silver has been symbolising successful completion of 25 years of marriage. Going back as far as the Holy Roman Empire and medieval Germany, husbands have been giving their wives gifts made of silver. So, let's follow the tradition and keep in our list a beautiful silver ring, with or without a gemstone. Call out all your friends and relive the ceremony you experienced 25 years back. To make it more special, you can personalize your silver rings with whatever feels best to you.
Anniversary Signature Photo Frame
Let your friends, partners or parents know that your relationship isn't just special for both of you. And a signed photo frame is a great way to let a 25-years married couple know they aren't the only ones who noticed their togetherness. You can get this frame customised with a printed photo and a short message from all your relatives and friends with their names on it. This gift is a thoughtful and symbolic way to make sure the couple is always surrounded by the people who love them the most.
DIY Framed Wedding Vows
Remember the vows you took on your wedding day? We hope you're still on your promises. Nevertheless, wedding vows are something you want to remember for the rest of your life. With this DIY project, you can turn your vows into wall art and place it in your bedroom. So, you'll be able to read them every day and relive those magic moments whenever you want.
Activity Book for Couples
Regardless of the loads of love you have for each other, you know that you may need a little outside help to keep things flowing smoothly. This Activity Book for Couples is a great wedding anniversary gift idea for couples who have been together for long. It is basically a book of prompts that can get you and your partner talk about things you've perhaps never thought of. And, you can have a good laugh while doing it. So, if your idea of "celebration" is a no disturbance together time, this might be just the thing for you. You could also add this to your list of 50th wedding anniversary gift ideas. No more spending all your time watching Netflix on the same couch? It's time for some fun!
25th Wedding Anniversary Gift Ideas for Parents
Being asked to celebrate the silver wedding anniversary of your parents is quite an honour. Thus, sharing merriment is always worthy of a silver wedding anniversary gift, even if they are your parents
Airbnb Cards
With the wedding comes responsibilities. And if you've spent 25 years together, it is quite obvious to lose that initial charm in any relationship. So, isn't it a great idea to gift your parents a nice getaway at a beautiful place of their choice? You might be knowing their dream destination that they've always dreamed of. Book them chilled out trip retreat with AirBNB. We bet they will love this surprise
Luggage Set – 25th Wedding Anniversary Gift Ideas for Parents
And since we are talking about gifting trips and travel cards, how can we miss out on luggage bags? Whether or not you are sending your parents on a surprise trip this wedding anniversary, giving them a decent luggage set can be a great idea. At least they won't carry that 1970s softshell leather suitcase to their next trip together. So, help your parents join the 21st-century squad and gift them a nice-looking luggage set.
Anniversary Scrapbook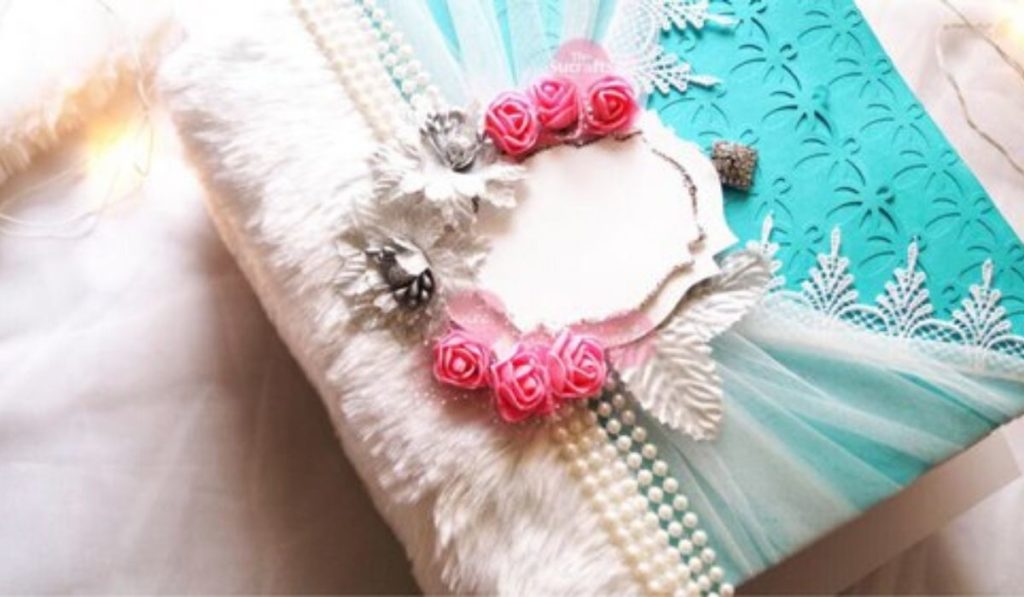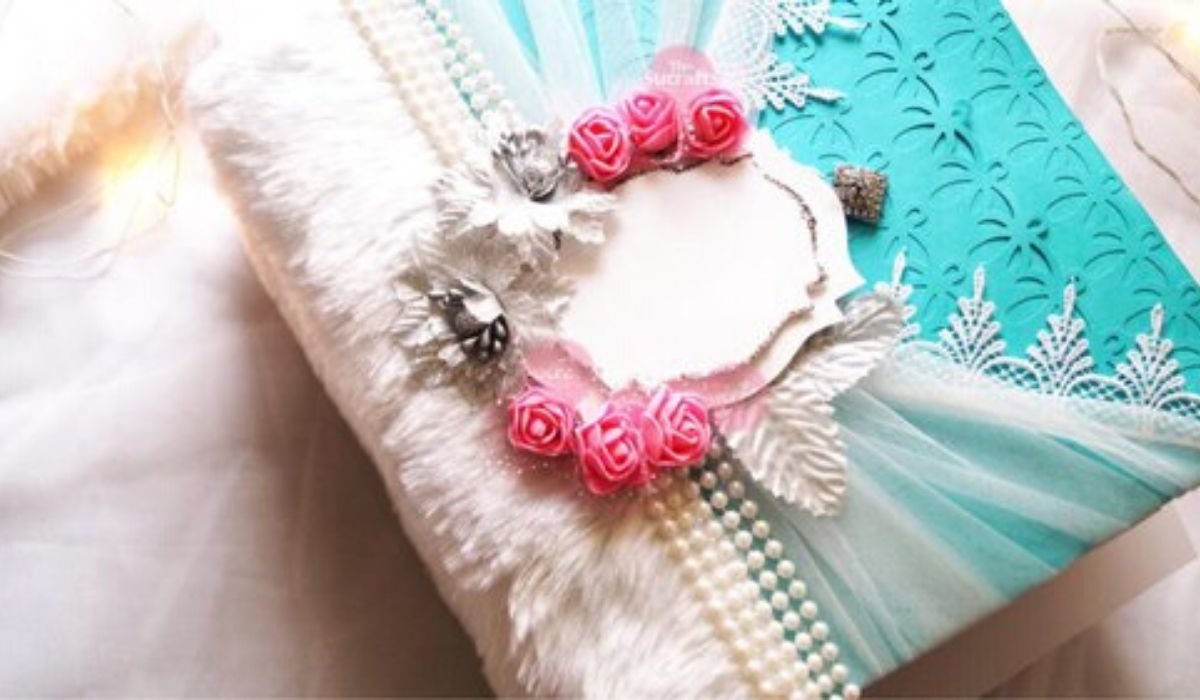 Gifting a wedding anniversary scrapbook is a great way to recall and cherish all of the events, utterances and people that took place during the span of 25 years. Your parents will love it, trust us! Nothing will be more special to them than having to see all the people around them who may or may not be with them at present. A family scrapbook will make your parents feel all warm and fuzzy on their anniversary.
25th Wedding Anniversary Gift Ideas for Friends
Classy Bookends
If your friends are book lovers, they would totally love it. Just gift your friend a book club subscription on their anniversary and you would be highly appreciated as the best friends forever!
Tea and Coffee Gift Basket
An out-of-the-box gift for couples who either can't wake up without their shot of tea or coffee or that enjoys a cup of tea in the morning together. Think about this idea and gift your friends a tea and coffee basket filled with unusual teas and coffees. Apart from choosing different blends and flavours, you can also choose brands that offer personalised caddies for an extra special touch.
Healthy Cookbooks – 25th Wedding Anniversary Gift Ideas for Friends
If your friend or their partner are fond of cooking, or even if they are just learning the ropes, gifting a cookbook with delicious healthy recipes can be a great idea. Just push them a li'l and ask them to cook one of their favourite dishes together for their special celebration eve.
Outdoor Gear
If your friend is an adventure lover like a hiker, fishing guru or camper, surprise them with outdoor gear. Think about what they like to do and invest in good outdoor gear. Say, if your couple friends are campers, gift them a good tactical flashlight to keep their nights bright. Moreover, you could also look for a new hiking pack, a new tackle box or even a multi-person tent. Consider the things they like to do and shop according to their preferences.
Wedding Anniversary Gift Ideas for Husband
VR Headset
Getting a VR Headset from our parents during our childhood is still a fantasy. But we can expect it from our better half, at least! Well, a VR Headset is a perfect gift for a husband who loves big screen movies or playing games but hates sitting next to others. It is one of the most immersive personal entertainment systems designed for people who want to be absorbed completely in the movie, and not just watch it. Oh, make sure you fix their daily hours of enjoying alone or you'll feel left out soon. So addictive, right!
Hammock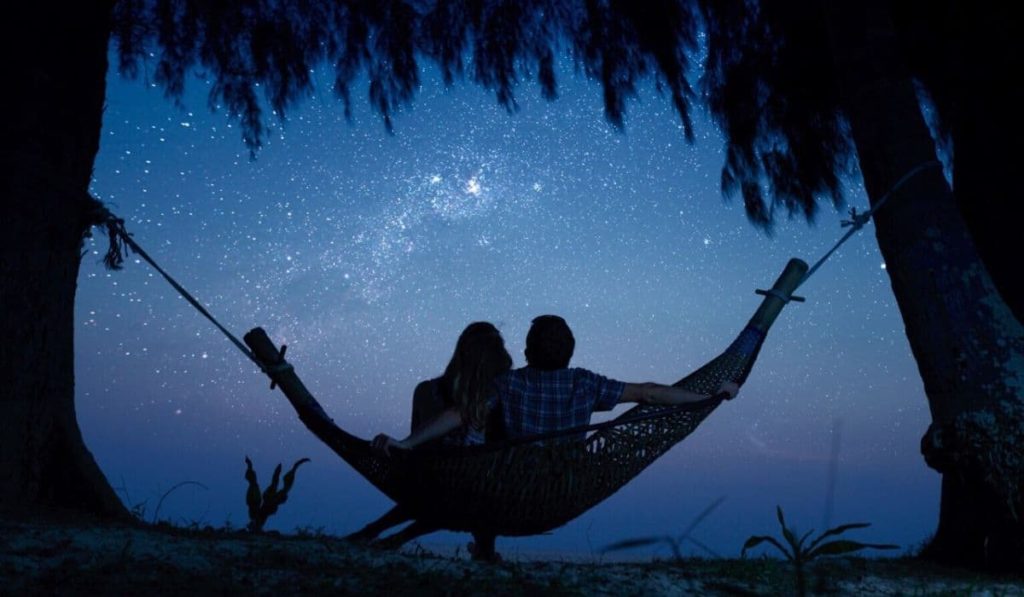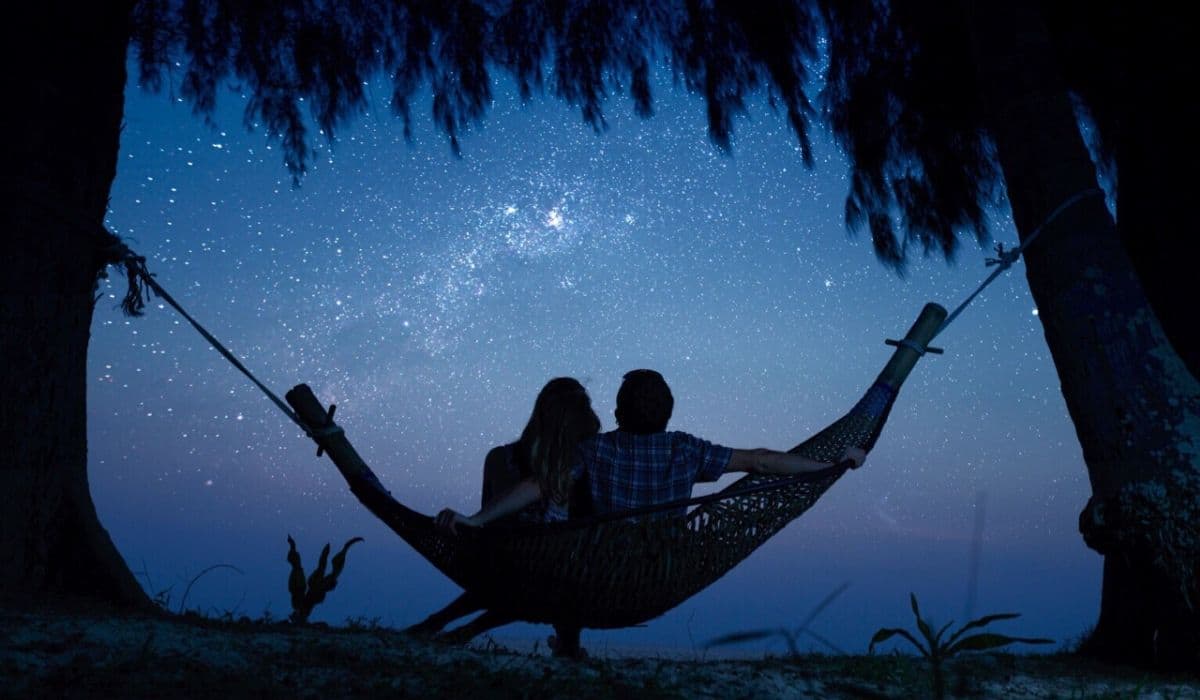 Husbands are not so good at furniture upkeep. Isn't that true? So, why invest your money on futuristic furniture that are hard to maintain? Swing beds or hammocks, hence, can be a cost-effective yet ideal gift for your hubby who loves to relax. They could lie on it and sleep or work comfortably. A hammock will not just make your hubby take a long nap, but its primitive-inspired luxury won't ever get out of trend.
An Unforgettable Shoutout
Give your partner a shoutout in public. You may get fireworks done in their name or short message or can also get your wishes/love message printed in the newspapers. Further, look for magazines that let you get a section to share your love story.
50th Wedding Anniversary Gift Ideas for Aunt and Uncle/Parents
Charitable Contributions
You can do charity in the names of your aunt and uncle. This would be a very nice gift for those who are involved in charity themselves. If not, you can inculcate a very optimistic idea in your friends. The act of charity is the best act!
Everyday Jewellery
Pack in some casual jewellery for the couple. It can be a ring set that both of them can wear every day. It can be a slim neck chain of white gold. Or you can gift them bracelets too, there's so much to think about when it comes to jewellery, just apply your creative mind. As they say, diamond is forever, you can check diamond jewellery here too!
Conclusion
Gifting is an expression of love. No matter what you invest in, or how much you invest, it's all about the feelings that matter. These wedding anniversary gift ideas will bring a smile on their lips and fill them up with immense gratitude.