Engagements and weddings are the epitome of celebration. There's dancing everywhere, ladies in funky and colourful clothing and of course, the food. But you need to carry a gift for the blushing bride and groom. Let's zoom through some of the best engagement gift ideas that will spark joy in the new couple.
Picking out clothes for your friend's engagement? On the way, why don't you pick up her engagement gift too? Oh..but you haven't given it enough thought yet. Let's see.
Engagement may be a semi-formal catered event or a casual event like a BBQ. When choosing the right engagement gift, one has to be careful, especially since very few couples register for engagement gifts. While one is shopping for engagement gifts, there are many options.
Engagement Gift Ideas
Whatever it is you want to give, it has to be a thoughtful, funny and exciting gift for the new bride and groom to be. You want to be trending with a twist of tradition, sweet yet stylish, but at the same time useful too. That sounds like a lot of work. But don't worry!
We have picked up some of the most precious and beautiful gifts that will have the new couple beaming with joy as you gift it to them. Here is a selection of 15 awesome engagement gift ideas for couples.
Engagement gift ideas for couples
Gift giving is the highlight of bridal showers, and the opening of gifts is almost right after the ceremony. While bridal showers require ordinary gifts like bouquets, jewellery, etc., an engagement gift is an excellent opportunity to pick a gift that is funny, unique and a little unexpected.
Only close friends are invited to the engagement bash. The amount of money you spend on an engagement gift should be less than what you spend on a wedding gift.
A young couple needs a lot of help getting their household ready for married life. The newlyweds may not be able to wait until the wedding to start furnishing their homes and purchasing essentials for their kitchen and bath. You can save the big bucks for the wedding gifts.
Luxurious Gold feather Toast flutes(Champaign glasses)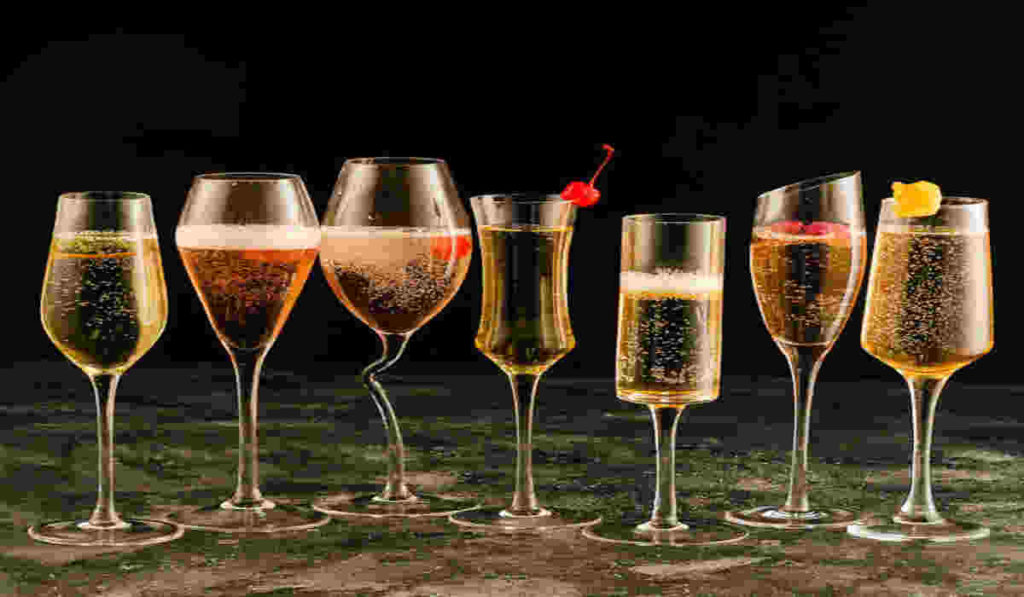 Amp up the mood of the engagement. Let the young couple engage in some entertainment even after the ceremony is over. These elegant champagne flutes can be used for everyday drinking and can also be given as a lovely gift. They're even dishwasher safe. Phew. Thank God!
His and Her's travel kits – Thoughtful engagement gift ideas
Whether the couple is going for a honeymoon adventure or a business trip, a travel kit is a thoughtful gift. Some of the scents include Moroccan Myrrh, Sandalwood or Lime. You can also go for exotic scents like Magnolia, Lavender, or Summer Hill. If you know your friend really well, you might be able to pick out her favourite scent and impress her.
Bride and groom instruction manuals
These cute instruction manuals are for people who are getting married immediately.
While it is common for those shopping for bridal shower gifts to select an item from the couple's wedding registry, it isn't always possible for engagement parties.
These manuals have a lot of helpful tips on organizing the big day. They are super funny, with a lot of useful tips and tricks to raising the vibe of the big day.
Engagement gift ideas for friend
Here is an all comprehensive gift guide to help you select the perfect gift for your event. We have curated the best gift suited for an engagement party in this article.
It's also an option to split the cost of a big-ticket gift with a couple of friends or family members. Just make sure you sign the card that goes with your gift. Here are 15 awesome engagement gift ideas for your loved ones for their engagement party.
Family tree chart
It can be fascinating to trace the young couple's genealogy. This beautiful item can become a family heirloom and can be placed on the wall. This is also a great reminder of impending marriage and a growing family.
Manual portable slow cooker – Small engagement gift ideas
This engagement gift is bordering on the wedding gift territory, but it's still a thoughtful gift idea. Over the coming months, the couple is going to be scouting locations for their reception, tasting the best cakes for the event and finalizing the guest list. A cooker is a great gift idea for the couple to have easy home-cooked meals at the end of the day
"PS: I love you" Picture Frame – Cute engagement gift ideas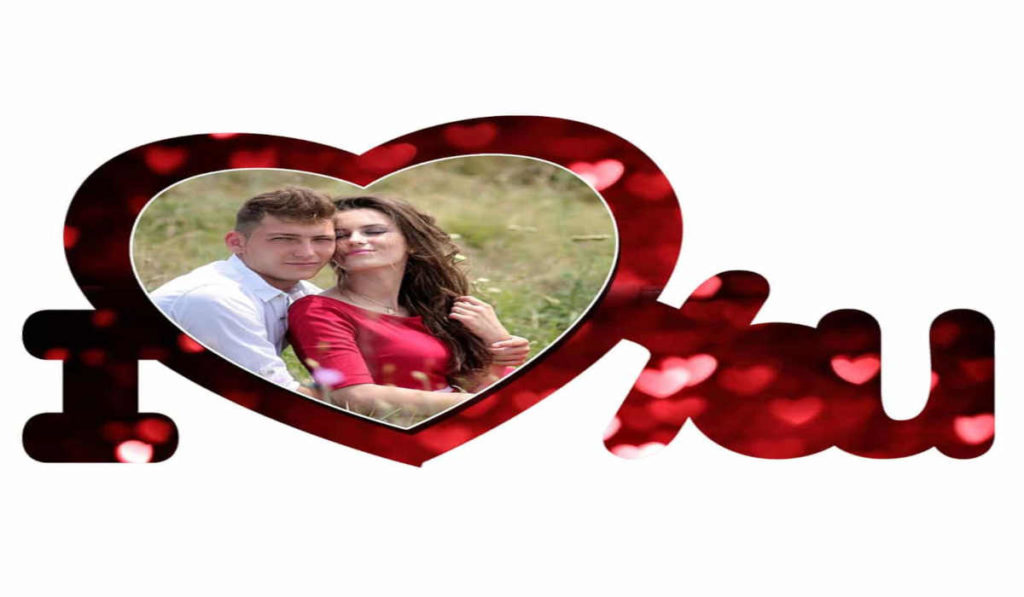 A picture speaks a Thousand Words.
A photo frame is an excellent gift for any engagement party. The happy couple can put their favourite photo in a frame and display it in their living room.
Herbal Luxury Soaps Hamper
Another great gift idea for engagement is decorative soaps. Organic, handmade, luxury soaps enriched with essential oils and skin-friendly ingredients are the most trending gift item that you can give the young couple. The set includes high-quality soap milled soaps, a cute loofah and some scented candles too. Some of the scents include lavender, milk, sage, honey, rose petal that are potent mood elevators.
Vintage Italian Globe Bar
If the happy couple enjoys indulging in a couple of drinks and has a thing for antiques, then this cool globe bar is a great gifting option. This is a great decorative item that will lend a sense of distinction to the living room, home, bar or study. You may have to pay a steep price for the original, vintage 16th century pick, but you can also get some compelling knock-offs without burning your pocket too. We are just saying!
Experience voucher
Honeymoons can cost the couple dearly amounting to lakhs in some cases. Vouchers can be used for the couple's activities. They can be redeemed for activities like helicopter tours, jazz cruise, walking tours or surf lessons. So you save a buck but don't miss out on the excitement.
Bucket list World Map
When planning their bucket list travels, this scratch-off map is a great way to plan their travels. When you scratch off each country, a colourful design gets revealed. The map has cool things to do in each country, which makes it a useful asset for each couple. Also, who doesn't like travelling! Reserve this gift for the travel-crazy couple that you know.
Simple engagement gift ideas
Smart Herb Garden
Plants are a very different and exciting gift that you can give a friend. It symbolizes freshness, growth and prosperity. Herb garden sprouts every week and provides fresh herbs for several months. Most herb garden comes with three basil cartridges which makes fresh herbs in the kitchen a reality.
Heartfelt Card- The message is key
If you are on a very tight budget, a beautiful card with a heartfelt message is the kind of gift that every couple will cherish for many years. It also does not have to be that expensive. Make sure to jot down your feeling and love for the couple, and we promise you that the card will have a lot of add appeal this way.
Entryway coat rack – Thoughtful engagement gift ideas
This one is a very practical gift for the bride and groom to be. The entryway organizer is a coat rack, mail holder, and key rack, all in one. This design can be customized with a lot of paint, stains, or additional hardware.
"Follow your heart" Picture Frame – Unique engagement gift ideas
Who doesn't like to wake up to an inspiring quote in the morning? This simple print is romantic, whimsical and gives great life advice. It is highly motivating for people who want to work in medical or scientific fields. It is available unframed as well as framed.
15. We thought we'd give you some very specific gifts for the fifteenth point. This is for your last minute rush, or if you are on a budget or even if you are a connoisseur for handmade things. Enjoy!
Last minute engagement gift ideas
Tomorrow is the engagement, and you haven't got them any gifts.
But you can't go empty-handed? We have you covered. Now that you don't have the time to get your gifts customized, we will go to the standard ones that are thoughtful and will make a great gift.
Cake stand-Unusual pick for engagement gift ideas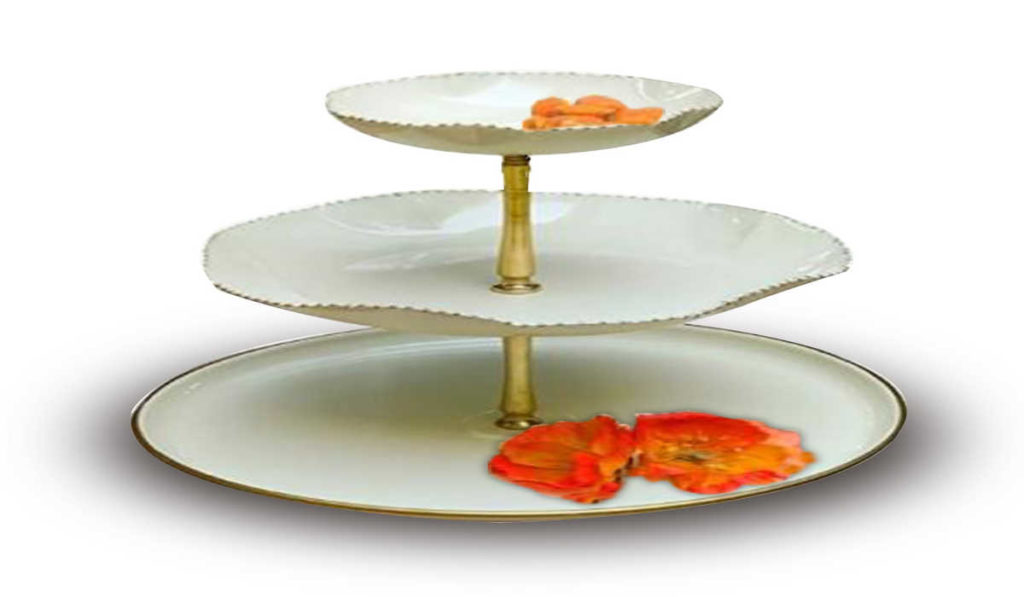 The best thing is you can find this at the local store or even a story that sells crockery. A cake stand is an understated gift. The new couple is definitely going to be experimenting in the kitchen, and cakes are going to be first on the list. So give them a beautiful and long-lasting cake stand that they will remember for the whole of their life.
Luxurious bed sheets
This is one of the most essential items for the couple, and they are going to be using this for the rest of their life. You can just waltz into a good fabric store in your area and find a selection of fine Cotton, Linen or even Silk bed sheets depending on how much you want to spend. Our recommendation: Something that is light or pastel in colour, with embroidery or embellishments in the same colour. You can also play it up with hand-printed or even hand-embroidered sheets that are lovely and inviting.
Instant camera
When it comes to thoughtful gifts, think long term. The couple who may soon be getting married may be travelling a lot. So it makes perfect sense to give them a dash of vanity with an instant camera which is so trending at the moment. This makes for a lasting memory in print for the couple of all the journeys they took together. We assure you that they are going to look back at these photos and even remember you each time they grab the camera for the trip.
Inexpensive engagement gift ideas
Gifts are not about the money every time. Sometimes it's the gesture that counts. At other times, it may be the spoken words that mean more than any gifts in the world. Here are some inexpensive gifts to shower the couple with!
Scented candles-Trult the best of engagement gift ideas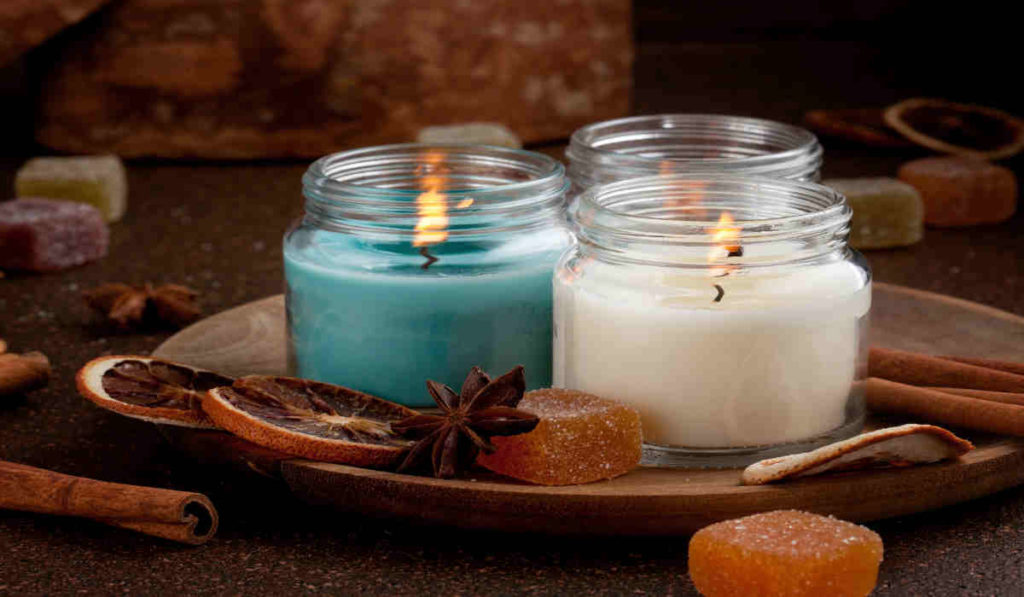 This is a very romantic gift that can be used to elevate the mood of the house as the evening sets in. you can get them in scents like Lavender, Jasmine Ylang-Ylang and even Champagne scented. Just walk into your nearest supermarket, and you can find these fancy and gorgeous candles
Handcrafted chocolates – Engagement gift ideas for her
That's a certain beauty and fineness associated with handmade items and handcrafted chocolate take the cake on this one. They are luxurious, tastes like heaven, and they look stunning in the packaging.
Who doesn't love a bit of sweetness on their big day?
This one too, you can do a Google search last minute and find a good and well-reviewed chocolatier in your area. Then you can get your hands on some chocolate for the bride and groom. Also, don't forget to put your name tag and a fancy ribbon on it to make it look exquisite.
Handmade engagement gift ideas
A flower bouquet- Freshest of engagement gift ideas
This is as last minute as it gets. But you can never play down the beauty of a real, exotic flower bouquet. Just do a quick Google search to find a good florist in your area. You may want to call beforehand if you want the exotic varieties of Chrysanthemums or Lilies, handpicked from Italy.
Don't go for the small one. You might want to go for an elaborate bouquet that looks good in photos on the day of their engagement. You can even get your hands on flowers that last a week as a reminder of the couple's engagement.
"Good friends" sign box – Cute engagement gift ideas
This is a cute sign hung on the wall or a table top. It is not an expensive gift but still has a lot of heart to it. This is a sign of your long friendship and love. You can do a DIY of this one using paper cutting, colourful markers and a crafty mind. Pinterest is your place for inspiration on this one. Just make sure to not put it off for last minute!
Conclusion
When preparing for your engagement and thinking of gift ideas, always keep in mind that there are many ideas that you can use when choosing engagement gifts. We have provided a comprehensive guide that lets you know a list of ideas while buying an engagement gift.
Next time you have to attend an engagement, don't just give something, and give them a thoughtful and lasting memory through your gift.
Frequently Asked Questions
What is a good gift to give a newly engaged couple?

There are many options you can choose from. You could gift the couple a wedding planning book, self-lightning phone case, a bridal gift box, personal stationery, personalised wine, photo display, wall art, custom photo book, Mini Polaroid, clothing gift card, and even monogrammed luggage tag. Choose your gift according to your relationship with the couple and your budget.
What do you get a couple that has everything?

They may already have all the essentials. But, you can still think of many out-of-the-box gift ideas to give them on their special day. You can gift them coffee set, cookbook, customised star map, ice-cream maker, whiskey decanter set, matching passport covers, insulated tumblers, vintage art, Amazon Prime subscription, canvas and paint set, picnic backpack, sheets, shower squids, and comic portrait.
What do you get a guy for an engagement present?

If your male BFF is getting engaged, you could gift him a wine chiller, a cupcake delivery, a wedding inspiration book, a flower vase, a bar kit, a scrapbook, new dinnerware, a tie bar, new headphones, a pocket square set, and a personalised flask.
How do you pick a meaningful gift?

Choosing a gift is challenging. Even if you know the tastes of the receiver, it can still be difficult to find something that really gets your message across. So, here are a few strategies that can help you choose a meaningful gift:

Do not pick anything you think they want. Instead, listen up and get them what they have specifically asked for.

Think smart and practical and don't look for something that is "bigger". Remember size doesn't matter.

Keep the classics in your list. Sometimes a unique take on the classics is an ideal gift. of course, you can consider their interests like their favourite colour, type, etc.