There are many ways of expressing love and care. One of them is pampering your loved ones with some amazing gifts. And when it's your father, the gift has to be special. Wondering what to give to your father? Well! No need to worry at all. We are going to discuss some father's day gift ideas. Ready to have a look?
Father's day gift ideas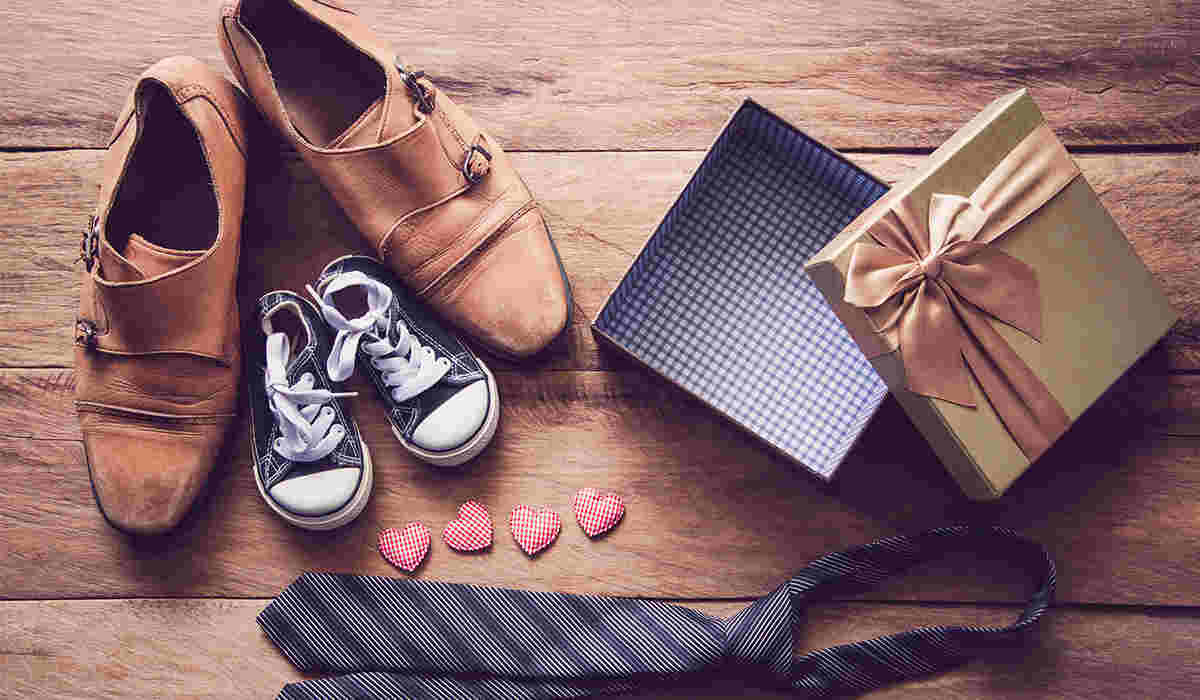 Gifting something to your favourite man is not an easy task. It has to be special. Have a look at these amazing father's day gift ideas. Celebrate his day in the best manner.
Record player – It will help him to relax and enjoy some leisure time.He can listen to his favourite songs when he is bored.
Family portrait – You can use a childhood picture of yourself with your parents. It will melt his heart. It will make him remember his beautiful journey as a father.
Gift card – You can give him gift cards. He can select something of his choice and will have a wide variety of options to choose from. He can buy plants, accessories, food, furniture or anything that he needs.
Sneakers – A cool pair of sneakers is perfect for a weekend picnic. His feet will be protected from injuries during an outing.
Fancy watch – Does your dad love punctuality? How about giving him a pretty watch? He can wear it to the office or even a party.
A comfortable pillow – Ask him to take a break from his busy schedule. Gift him a super cozy pillow. He needs some time to relax now.
Sunglasses – Protect him from the beating heat. Cool sunglasses can be the best for him. He can wear them everytime he is out in the daylight.
Espresso maker – Is he a coffee – fan? An espresso maker is all that he needs. He can prepare his coffee in your gifted espresso maker.
Champagne – Celebrate this father's day with a bottle of champagne. Have a gun time celebrating your bond with him over glasses of champagne.
Indoor plants – Buy his favourite plant and place it in a beautiful pot. You can even personalize the pot . Write a short message for him.
Best Father's Day Gift Ideas – for a father who is always travelling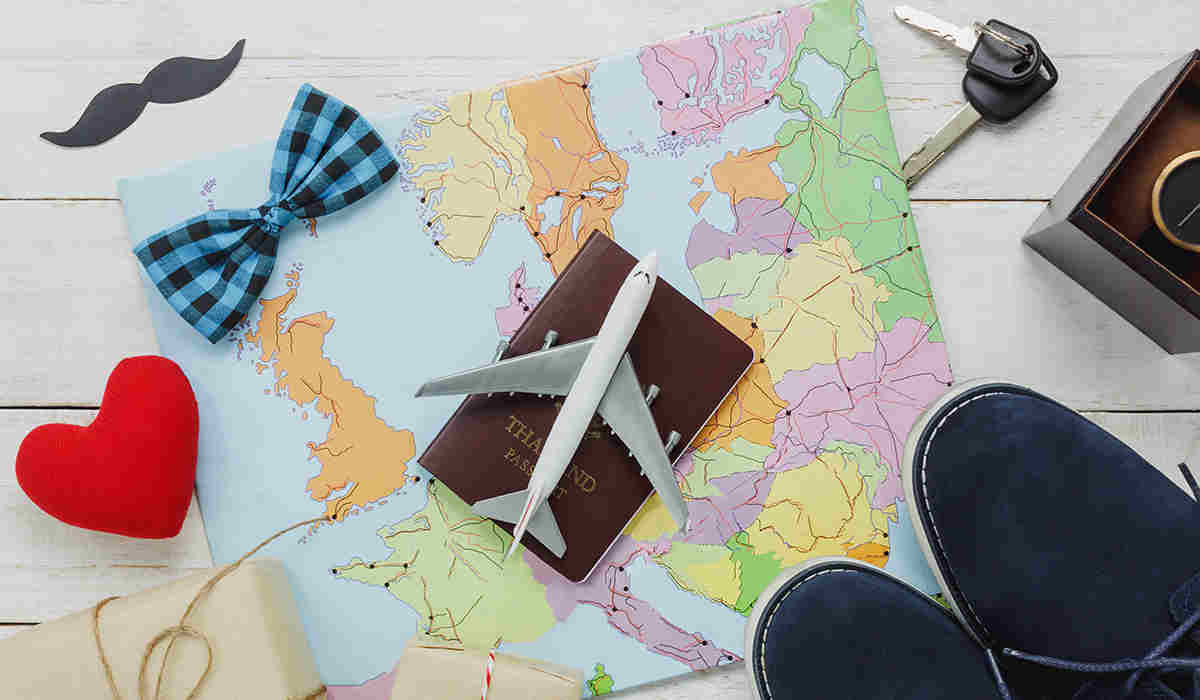 Does he like to travel a lot? Here is a list of the best gifts:
A wireless portable charge – This is the best gift for him if he travels a lot. On days when he is out and his phone's battery is running out, a portable charger can be of great use to him.
A fitness gadget – In this fast moving world, everyone aspires to be fit and healthy. You can give your dad a fitness gadget like a fitbit. It will help him to track his health and monitor his activities. Your father's health is important for you. Give him a fitness gadget and show that you care.
A portable couch – Does he seek comfort all the time? Well, a portable couch is all he needs. He can carry it with him wherever he goes. He can relax whenever he feels like.
A travel bag – Again, if your father travels on most days, gifting him a set of travel bags will be a great idea. He can keep all his necessities separate and organised in them.
A laptop cover – Gift your working father a laptop cover. Scratches will not worry him anymore. His fancy laptop will always be safe.
Best father's day gifts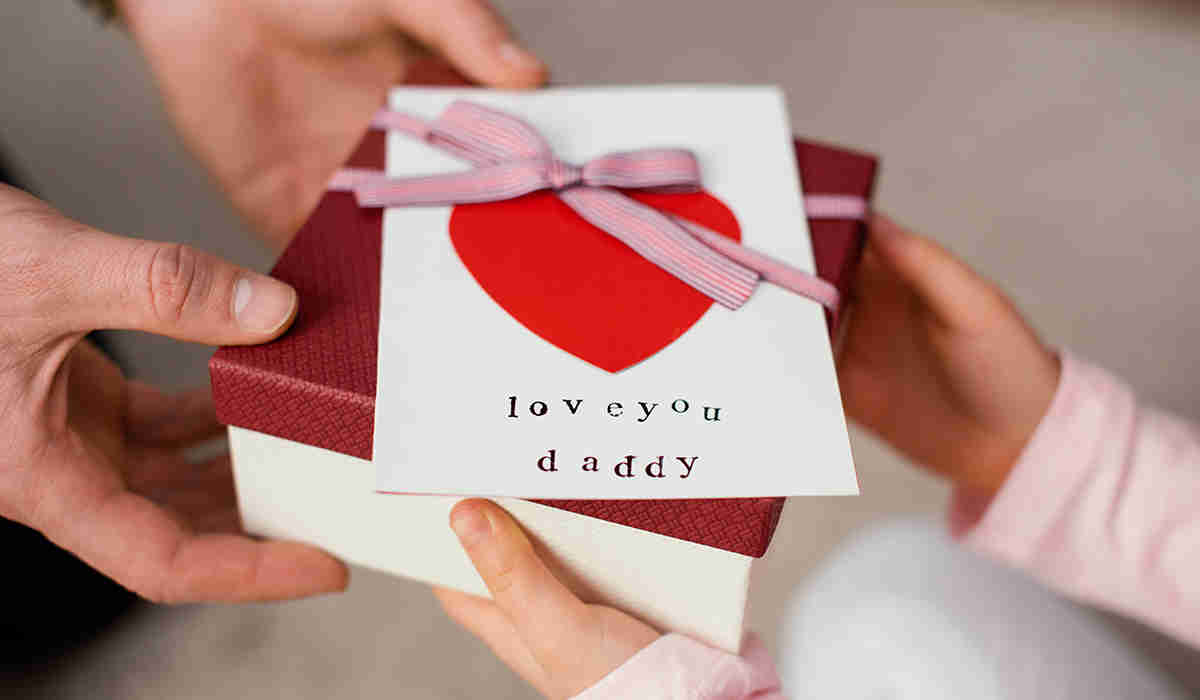 A child – father bond is very special. Your father is an important figure in your life. You can't afford to give him something random. The gift ought to be special. Too confused? Can't figure out what to give him? Don't worry. Check out the list of father's day gifts ideas below:
Wireless charger stand – In this digital age, giving a tech friendly device to your dad will be great. A wireless charger stand is extremely portable and easy to handle. It can fit anywhere and will occupy very less space in his office bag.
Muscle massager – Your father works hard. He needs some rest. Gift him a nice muscle massager and ask him to relax for a while. This massager will relieve him of all his muscle pains. He will feel fresh.
Leather phone case – Is he too protective about his phone? Well, gift him a durable phone case that will protect his gadget all the time. This leather case has a fancy appearance.
Gardening tools – Does he spend his sunday evenings in the lawn? A gardening kit will be a great gift for him. Make sure that the kit contains all the essential tools and is nicely arranged in a box. He will be happy to see all his favourite gardening tools in one place.
Journal – Has your dad always loved writing? You can give him a sophisticated journal where he can write his thoughts down. You can even personalise the journal with his name.
Travel ticket – Appreciate the traveller in him. A travel ticket to a destination of his dreams is a cool idea. Make sure that he travels to his favourite place.
Eyeglass case – Fathers like their things arranged and protected. The case will protect his glasses from unnecessary scratches.
Father of the bride gifts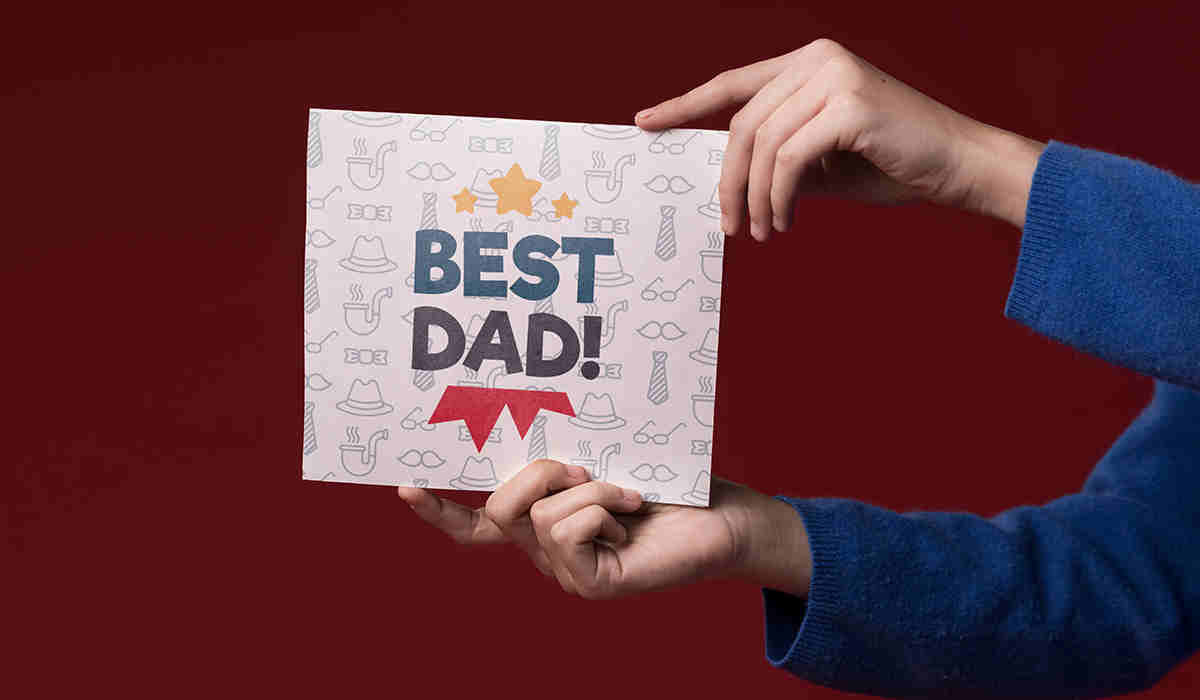 Weddings are an important occasion. There is an exchange of love and some fancy gifts. It's all about love, fun and gifts. Gifts are a way of acknowledging the importance of the occasion. Therefore, choosing gifts become extremely difficult especially if it's for the father of the bride. He has an important figure of the occasion. His gift needs to be special.
Confused? Don't worry. We have some amazing father's day gift ideas mentioned below:
Tie case – Gift him a classic case for his ties. This way all his ties will be in one place. They will not get misplaced. Help him keep his things organised.
Smart watch – A cool smartwatch is a great gift. It will help him to always stay connected with his family. It can also track his physical activities and help him to stay fit and active.
Picture frames – Gift him some beautiful picture frames with photos from the wedding. This will remind him of the special day. You can choose a photo of him and his daughter.
Perfume – A good fragrance can refresh his mind. You can also personalise the perfume bottle with the date of his daughter's wedding. This will make the gift even more special.
Gifts for father-in-law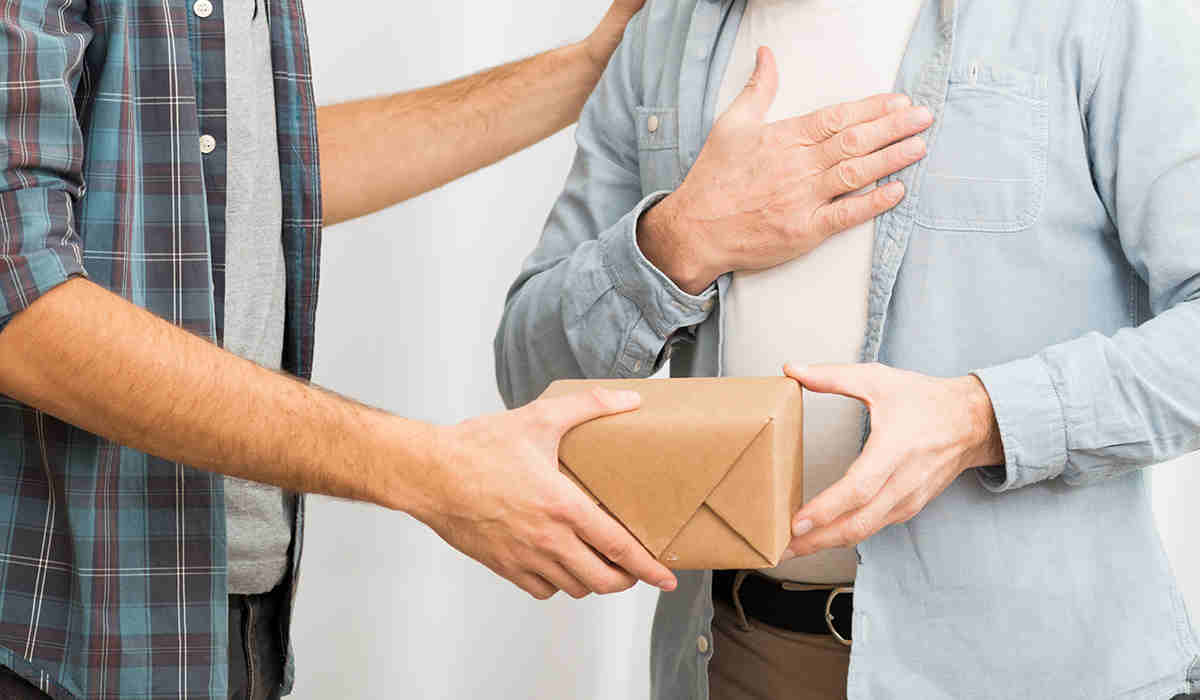 Thinking about what to give your father in law this father's day? Don't worry.
Here is a list of father's day gift ideas:
A bottle of scotch – Perfect gift if he is a scotch lover. He can enjoy his evenings drinking some classic scotch. You can also attach a sweet little message from your side to the bottle. This gesture will touch his heart.
Foot massage slippers – This is a great gift idea because it will show that you care for him. It will relieve all his foot and heel tension.
Wallet – Choose a wallet which has more space and utility. He can keep all his essentials in one place.
Skin care – Pamper him with some luxury lotions and essential skin care products. These products will help make his skin look healthier.
BBQ grill set – It is a really cool gift idea. You can have a BBQ party with him on weekends. This way you can enjoy tasty food and also spend some quality time with your father in law.
Insulated mug – He will love this gift if he is a tea or coffee lover. This will keep his beverage always hot. He can enjoy his hot coffee on cold mornings.
Neck massage pillow – Gift him relief in the form of this pillow. He can always use it after a long tiring day. A neck massage pillow can get him rid of his neck pains.
Personalized father's day gifts ideas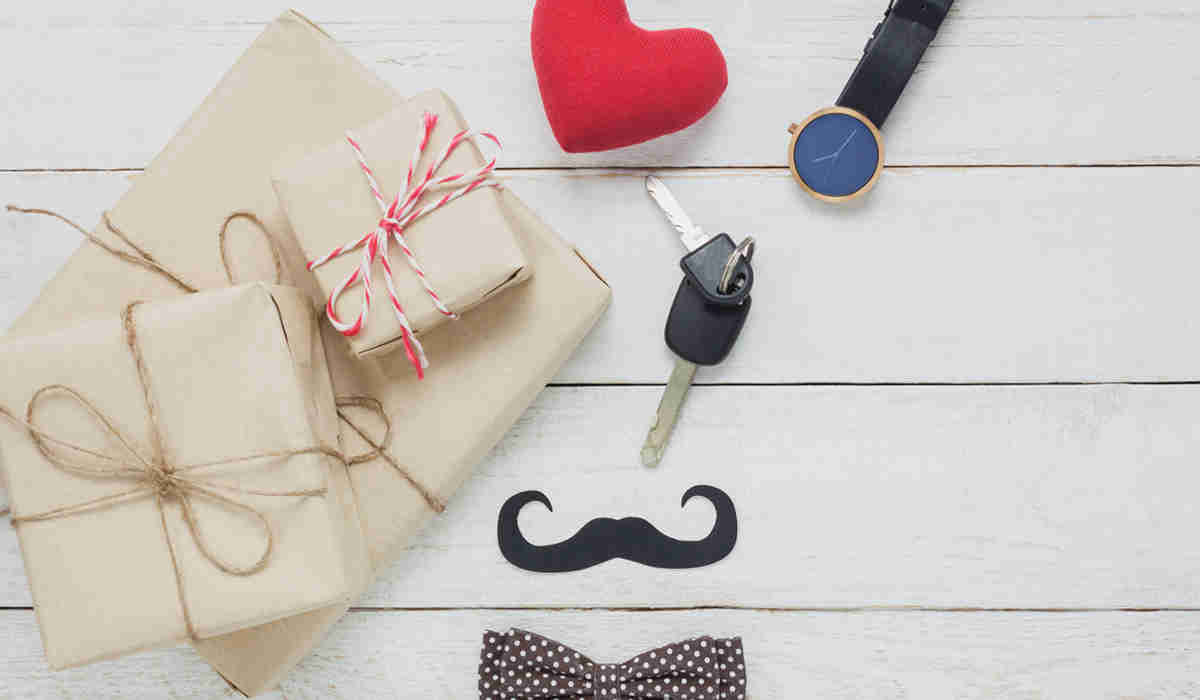 What can be the best gift for your father? Something that is heart touching?
How about adding a personal touch to your gifts? Here is a list of some father's day gift ideas:
Personalised map clock – Gift him a clock customized with his favourite location. The location can be his home town or his favourite holiday destination. This can cheer him up.
Family recipe board – Every family has a special recipe. Well, print it on a piece of wooden chopping board. Cooking will be more fun for him.
Personalised mug – Gift him a mug which has a printed memory of you. You can choose your childhood photo with him.Celebrate the bond you share with your father.
Keychain – Personalise a simple keychain. Write the best message on it. Remind him that he is a hero. Tell him how important he is for you. Thank him for everything that he has done for you.
Beer glass – How about having a drink together with your father this father's day? Gift him a beer glass that says ' best dad'. Share a chill time with him.
Custom beach cufflinks – Is he a beach lover? Yes? Awesome. Gift him sand special cufflinks. These cufflinks will always remind him of happy beach days with you and the family.
Paperweight – Regret that you haven't thanked him enough for everything? No issues. Gift him a token of thanks. Write a beautiful message for him on the paperweight. Show your gratitude. He can use the paperweight in the office everyday.
Unique father's day gifts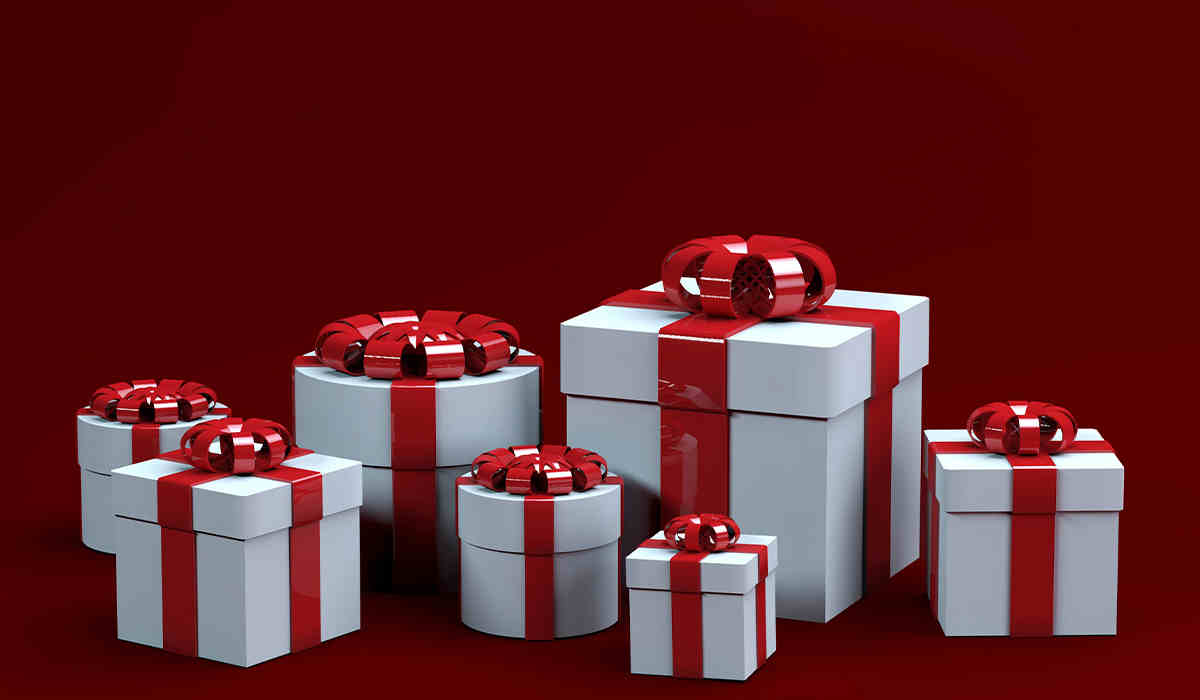 Looking for unique gift ideas for your father? We understand the fact that your father deserves the best gift from you. We are here to help you. Go through the list below. There are plenty of options.
LED outdoor bluetooth speaker – Your father will love this thoughtful gift. This device plays music and has light also. It is perfect for a Sunday dinner in the lawn. Enjoy a quality time this father's day.
Heated shoulder massager – Your dad has carried you on his shoulders throughout your childhood. He has always done everything to comfort you. How about giving him some comfort back? This massager will be a great source of rest for him.
Beach tent – Is your father an outdoor person? If yes, this can be an amazing gift. Hit a beach with him. How about celebrating father's day on a beach? Plan a beach picnic with him.
Printed neckties – Select some printed ties. They look elegant and different. You can even personalise them with his favourite prints.
Notebook wallet with pen – You can give him a unique slim notebook wallet. All his office essentials can be here like pen, cash cards. He will value your thoughtful gift idea.
Portable charcoal grill – This will be a great gift for him if he is an outdoor person. He can carry it with him anywhere. He can cook at any spot. Plan a picnic this father's day.
Personal filter water – Ensure that he drinks safe and clean water. His health is important. Show him that you care for him.
DIY father's day gifts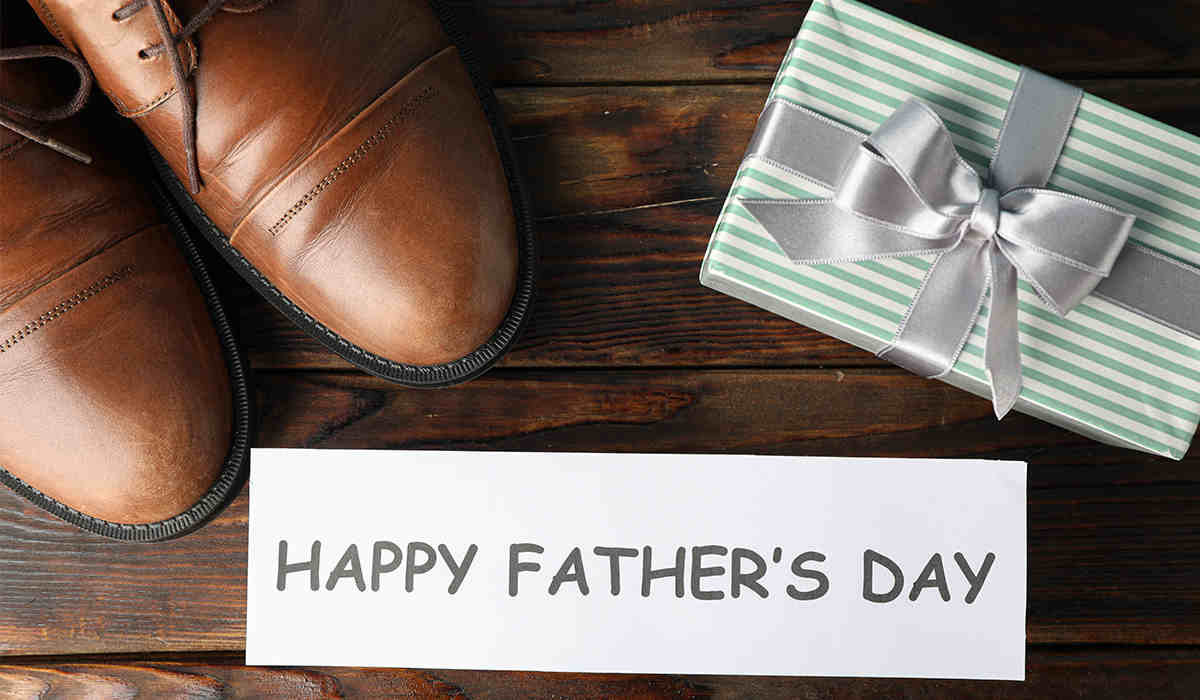 Your father loves you the most in the world. He always takes care of you and your needs. It's time to shower some love back.
Here is a list of some good DIY father's day gift ideas.
Homemade candles – Make candles with sweet aroma. Add scents like vanilla or lavender to melted wax. Fill pretty jars with this wax. And your scented candles are ready.
Glitter mugs – Color his favourite coffee mug with some glitter. Remind him that he is a star and his sparkle is no less.
Laptop case – Create a beautiful laptop case for him using some pretty fabric. You can also add some messages for your father while creating the case.
Knitted scarf – Give him a scarf that can protect him on cold windy days. You can knit a scarf of his favourite color or design his favourite print.
Painted plant pot – If your dad is a plant lover, he will love this. Paint a pot with soothing colors. You can place a plant in the pot too.
Paper flower bookmarks – Create some colorful paper bookmarks for your reader father. Your father will appreciate your effort. You can give him a book too.
Oil perfume – Create a brand new scent of your own kind. Yes! Moreover, making your own perfume is not expensive at all.
You just need simple essential oils like grapefruit and vanilla.
Almond oil
Dried rose petals or lavenders.
Combine your fragrances and you are done.
Travel art – Collect maps of his favourite destinations. You can frame them together. You can also put places that your family has visited together.
Handprint keychain – Color a keychain with your hand impression. Whenever he will carry this keychain, he will feel your presence around him
Conclusion
A father is a huge support system. He will never give up on you. His importance is eternal.
Celebrate this father's day in the best way possible. Do every possible thing that can make him feel special. All he wants is love. But pamper him with gifts as well. Consider the father's day gifts ideas mentioned above and select the most suitable one for him. Your chosen gift will, certainly, bring a smile on his face.
Frequently Asked Questions
What are the best last minute father's day gifts?

You can send him a cake and bouquet of flowers. You can also order something which has a quick delivery date. If there's no quick action at all, try visiting him on father's day. Your presence will be the greatest gift for him.

How to celebrate father's day without money?

Gifts are not always necessary to express love. Your father seeks your affection and care. You can spend the day with him. Make him feel special with your presence. You can sing him a song and cook his favourite food. Make the day all about him. These small gestures will make him more than happy

How can I surprise my father?

There are little ways to surprise your father this father's day. You can recreate your most special memories with him. Give him gifts that encourage his hobby. You can even arrange a surprise party for him. Think about these amazing father's day ideas.

What should I get my dad for father's day on Amazon?

Well, there are varieties of gifts to choose from. There are different categories like eco- friendly gifts, tech gifts, personal care products etc. You can also give him an amazon gift card.

What are some father's day gift ideas?

Fathers are precious. It can be confusing to select a gift for him. Ofcourse, you want him to give him the best present. Try to know his choices better. Choose a gift based on his preferences. You can also give him personal care items. Remind him that he is special and he needs to take care of himself.