Planning for the birthday of your better half?
Looking for a birthday message for husband? Read on. . .
Having a life partner who deeply loves you is a blessing. In return, you also look for ways to make them feel special. And birthdays are a great opportunity to charm your husband. This is because a birthday is the time of the year when you can stupefy your husband with your creativity!
While you may have many things on your list to make his day special, expressing your love for your loving husband may not always be easy. But no worries! A sweet happy birthday message for my husband is sure to remain forever with him.

So, let's walk along this garden of wishes and help you express your adoration through some of the best birthday messages for husband:
Happy Birthday Message for Husband With Love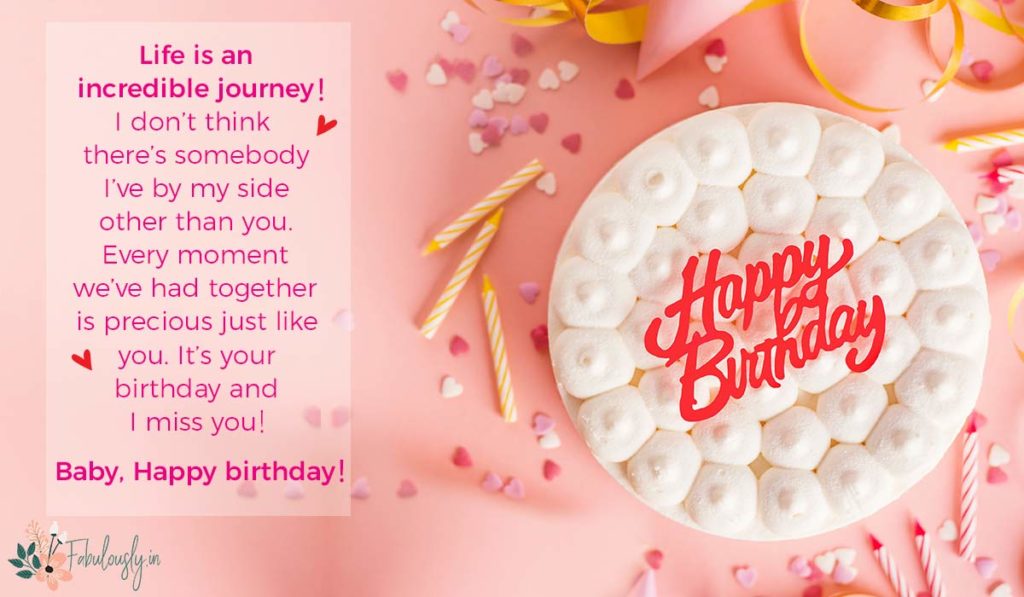 Whether your husband prefers cheesy, romantic, or simple, check out our collection of birthday messages for his husband that will make his birthday a memorable one. And pen them down! Here are some unique birthday wishes for husband.
What would be better than having a husband as outstanding as you? I am grateful, my love. Thank you for always bringing a smile on my face. Happiest Birthday to the man of my life.
Best wishes to the amazing husband who always makes me feel confident and strong. You made me believe in me. May you feel as joyful and blessed on your birthday as I do. Happy birthday darling!
Husband, I hope you never change in life. I love the way you are. You are simply perfect! I am so grateful to marry a man as wonderful as you. Wishing you lots of wonder and love for your birthday. Happy birthday love.
Even though it's been years of our togetherness, I am still discovering new reasons to love you every moment. You are the world to my small family – a loving father and an incredible husband. I hope you live longer and that your life will be filled with many moments of love and joy. Happy Birthday sweetheart!
Every time I stand in front of the mirror, I say to myself – Hey, you lucky woman! You've got the best husband in the world! I can never doubt your love and respect you have for me. You are the kindest and happiest person I've ever known. God bless you. Happy birthday to my husband!
Funny Birthday Wishes for Hubby
If your husband doesn't like romance much, you can wish them a happy birthday with these funny happy birthday messages for husband. You need some happy birthday wishes for hubby. Check out these funny birthday wishes for husband.
As it's your birthday, I wanted to wish you the best in life. But then I realised you already have got the best… Yeah, that's me! Happy birthday dear hubby.
You are the smartest man I've ever known… for having a taste for finer things in life. You proved it by choosing me as your WIFE! Happy Birthday my loving husband.
Let me be your gift for tonight… saving you money that you've earned by giving up your nights. :p Wishing you a very Happy Birthday!
Baby, I experienced real happiness for the first-time life when you first planted a kiss on my lips. I can say my world lies in your arms. Thank you for giving me the most sacred form of happiness. Happy Birthday.
Happy Birthday to my soulmate who stole my heart but only with the intention to fill my life with love. You're a perfect husband for me.
Unique Birthday Message for Husband in English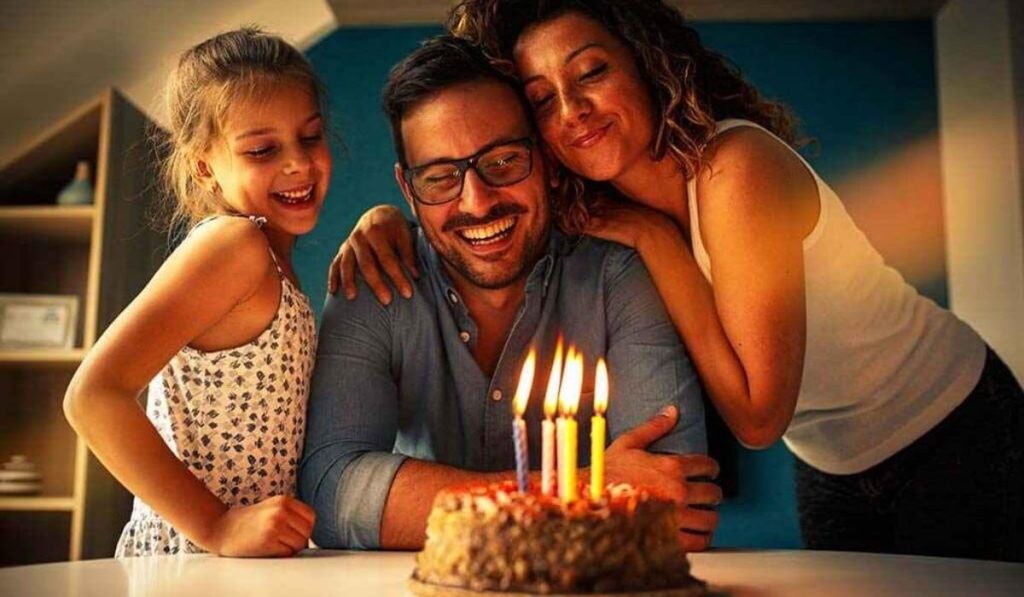 Remember how he made your birthday special with all that glittering surprises? Now, it's your turn to bring a smile to his lips through happy birthday hubby wishes.
Happy Birthday my love… You are so generous, outstanding, and a thoughtful husband alive…it's easier for me to shop for.
Without you, my love, there would be more soda in the fridge, lump on the couch! Happy Birthday my cutie-pie!
Marking the date, you were born and counting all of your grey hairs! I wish you a very Happy Birthday, Love!
These are some incredible happy birthday message for husband in English.
Message on Birthday Cake for Husband
Cutting a plain cake without something written on it seems boring. And simply writing "Happy Birthday" feels old school today, especially if it's your partner's birthday.
I believe a birthday message on the cake is a way to express your emotions to the person and those participating in your celebrations. You can write a romantic message or a humorous line, and more. Check out these sweet happy birthday message for husband.

Find the perfect birthday wishes for husband with love and capture their expressions. You may use them as is or modify them… it's all on you! You can even use it as a birthday message for wife from husband.
Celebrate your ageing bones and balding head!
Keep Smiling…It's a long way to go.
Yeah…it's another year.
You're a year older…Grow up now.
Cut it like you want to cut down your troubles.
Let's celebrate your uniqueness!
What'll be your take on life?
Protect your teeth before you blow!
This is how we celebrate the b'day of devils
Bid your worries a happy goodbye!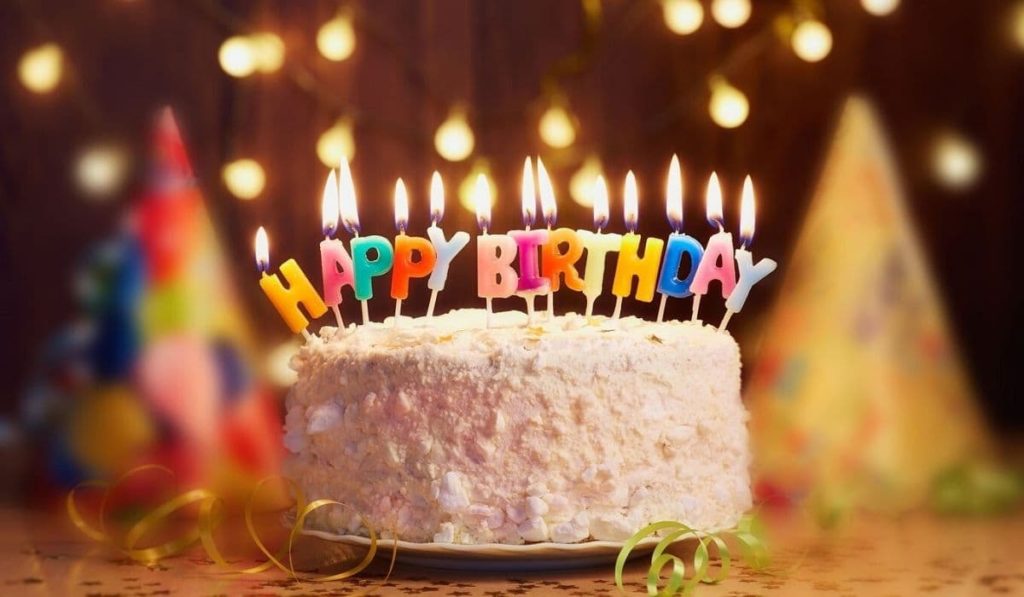 Sweet Birthday Message for Husband in Hindi
Looking for a birthday message for a husband in Hindi? Take a look at our collection and see which one expresses your love for your hubby in the best way!
हो पूरी तमन्ना आपकी
मिले खुशियो का जहाँ आप को
जब मांगे आप आकाश से एक तारा
तो खुदा दे दे सारा जहाँ आप को
हैप्पी बर्थडे!
फूल खिलती रहें जिंदगी की राहों में
हशी चमकते रहे आप की निगाहों में
हर कदम पे मिले खुशियो का बहार आप को
हम देते है यही दुवा आप को| हैप्पी बर्थडे!
लोगों से रखा बहुत स्नेह जिससे
पहुंचे हैं आज इस मुकाम पर,
जन्म दिवस की लाख-ला| हैप्पी बर्थडे!
रब करे ऐसी मेहरबानी
उम्र मिले आपको हजारों साल,
मैं जिऊं भले ही कम
पर हमारा रिश्ता रहे कमाल। हैप्पी बर्थडे!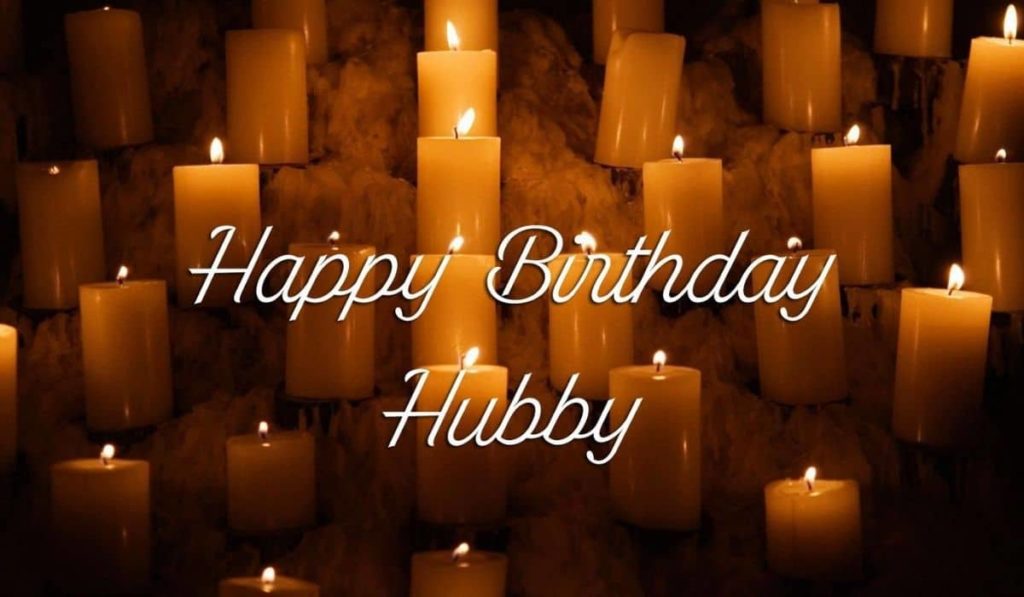 Husband's First Birthday After Marriage Messages
Celebrating your husband's first birthday after marriage? Well, there's nothing more exciting than such an occasion.
You might already have planned how to celebrate your man's special day. But if you want to give it a little more personal touch, use these birthday messages on the cake for your husband.
"Thank you"! For being there and loving me ever since we met. I know, these two words would never be enough to express my gratitude. You are a fantastic hubby. And on your birthday, I intend to envelop you in love. Happy Birthday baby!
Since I was a baby girl, I always wanted a prince to come into my life. And when I found you, I was so sure to marry you. This year for your birthday, I want you to know, you are the kind who rules my castle and I am your queen who is madly in love with and devoted to you! Happy birthday, darling!
You are the reason I laugh and enjoy. You've made my life so happening. It's been a year of our marriage and I get up every day to enjoy. You have brought me happiness. I am incredibly glad to have you as my husband. Happy birthday partner!
Our togetherness has defined me in so many ways for the better. To love an amazing person like you was my decision and to marry you has been the greatest gift. Happy birthday my love!
Words will fall short if I tell how much I love you. Baby, you are a magnificent husband! I am unbelievably happy to find such a charming, humble and generous person. I hope your birthday is filled with everything your heart desires. Happy b' day.
Birthday Wishes Messages for Husband Miles Away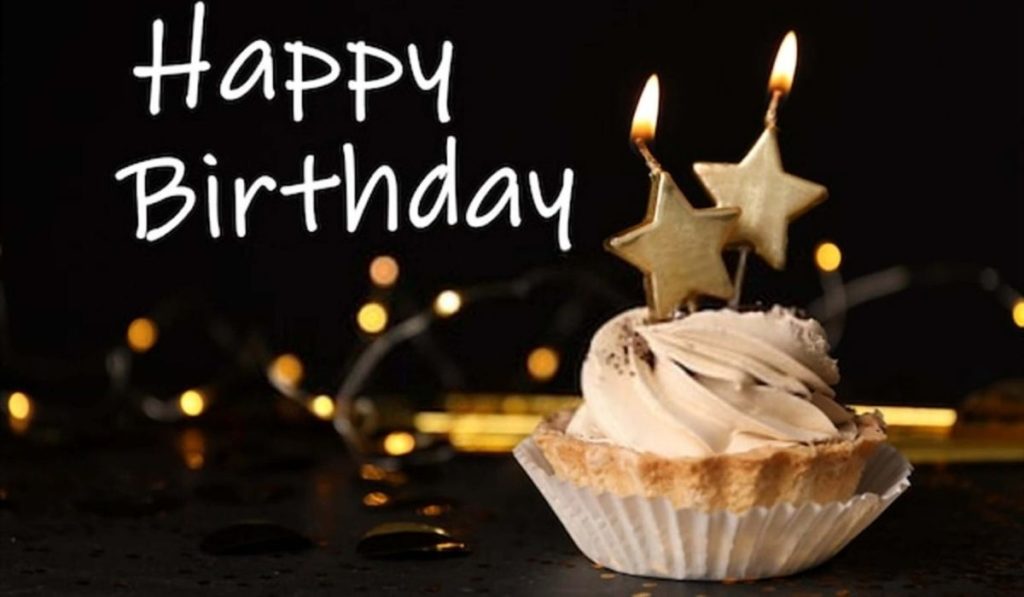 Missing your husband on his birthday who is sitting miles away? No problem!
You can still celebrate their special day with love and laughter.
Let our list of birthday greetings for husband help you!
Life is an incredible journey! I don't think there's somebody I've by my side other than you. Every moment we've had together is precious just like you. It's your birthday and I miss you. Baby, Happy birthday!
I wish we were together every year. But even if you are not near me, I can still make your birthday memorable. Sending you loads of love, hugs and kisses packed in this digital envelope. Hey wait! Open it with love. Happy birthday my sweetheart.
You are always on my mind! And I promise you will forever be in my heart. As a life partner as loving as you are is hard to find. I am waiting for you to return soon so we could celebrate your special day but till then, take my good wishes and all the love I have for you in my heart. Happy Birthday!
You are like a box of crayons – adding colours to my life. You made my world vibrant like a rainbow. Cheers to the man who brought me to life with his love, care, devotion, commitment, kindness, generosity, and fun. Happy Birthday baby.
The sun may be the centre of the universe, but you are the whole universe to me. Happy birthday to my dearest hubby who made my life beautiful. May your birthday be filled with every wonder that you could wish for. Happy Birthday.
Well, that's all for now. I hope these birthday messages for your husband will make your man go WOW! For more such interesting reads, keep visiting Fabulously.
Frequently Asked Questions
1. How do you write a sweet birthday message?
A considerate method to demonstrate your concern for someone is by sending them a thoughtful birthday message. Allow me to offer some guidance in expressing the depths of your emotions through the written word:

Greetings like "Happy Birthday!" or "Wishing you a very happy birthday!" are great ways to kick off your message.

Demonstrate your affection and appreciation for that person by sharing your feelings with them. Either "I'm glad you're in my life" or "Your smile puts a smile on everyone's face."

Third, if you had a particularly memorable experience with the recipient, mention it. Oh, what a splendid chance to convey your admiration for the two souls and the moments you share in each other's company.

Send your best wishes: I hope this new year brings you much joy and good health. You might wish someone a happy and prosperous new year by saying something like, "May the stars above align in your favor, and may the universe conspire to bring forth all the desires of your heart in the year to come." or "May this year bring you all the happiness and success you deserve."

Fifth, end on a positive note by saying something like, "I love you so much" or "You mean the world to me."

Keep your letter authentic and tailored to the recipient at all times.

2. How can I write to my husband on his birthday?
One approach to express your feelings for your spouse on his birthday is to write him a letter. Allow me to ignite the flames of your imagination with a few musings:

1. Dearest love of my life, on this most wondrous day, I wish you the happiest of birthdays! The essence of your being is a wellspring of infinite delight and unmatched loveliness to all fortunate enough to encounter you.

2. How fortunate I am to have married you. You're not only my friend; you're also my soul mate. I pray that this birthday marks the start of another fantastic year ahead for us.

3. Thou art a magnificent soul, a true companion, a nurturing parent, and a cherished friend. My dearest, I cannot express the depth of my gratitude for your unwavering presence in my life and that of our beloved kin. Thy steadfastness is a beacon of hope that illuminates our path, and I am forever indebted to thee. May this auspicious occasion be filled with the sweetest moments and the most enchanting memories that will linger in thy heart forever.

4. On this enchanting day, I pray that you sense the depth of your significance to me, for you are a treasure beyond measure in my heart. You have been the steadying force in our home and the bright spot in my life. My dearest love, my heart overflows with adoration for you that mere words cannot express.

5. Hark! A joyous natal day to the one who hath taken my heart and ne'er returned it. I will love you always and forever, and I cannot fathom a world without you. Cheers to another year of shared joy and excitement!
3. How can I wish a happy birthday to my partner?
Sending a loved one birthday greetings on their special day is an excellent way to express how much you care. It's a time to honor them and everything they've done for your life. Putting some thought and emotion into the birthday greeting you send to your significant other is crucial.

Express your gratitude and close with a humorous story or shared experience to show them just how much they mean to you. Share your best New Year's wishes with them and let them discover how special they are to you. Keep your letter heartfelt and honest, and express your love for your lover.

4. How can I make my husband feel special?
Ensuring your partner feels special is an excellent approach to demonstrating your love for him or her. Here are some suggestions for showing him how much you care:

Make plans for a romantic evening: You should surprise your partner with a romantic date night, whether that's in a fancy restaurant with a bottle of wine and a candlelight table or at home with a movie and his/her favorite snacks.

Send him a note of love: Spend some time writing a touching letter or a husband birthday card message to your spouse, in which you may tell him how much he means to you.

Prepare his go-to dish: Cooking your husband's favorite dinner is a great way to show him how much you care.

Give him a thoughtful gift: Do something kind for your spouse by surprising him with a presentation demonstrating how well you know and appreciate him.

Exhibit touch and affection: Show your spouse how much you care by embracing him and kissing him often.

Listen to him: Give your spouse your undivided attention and show genuine interest in what he has to say.

Compliment him: Show your partner how much he means to you by praising him sincerely.

5. Why is it important to send a lovely happy birthday message to your husband?
The importance of wishing your spouse a happy birthday with a heartfelt greeting that expresses your love and appreciation cannot be overstated. The best approach to express your appreciation on someone's birthday is to send them a thoughtful birthday message.

It's the perfect time to express to your better half how they are close to you by sending them a warm and sincere birthday greeting on their special day. It's a time to celebrate your history together and dream about the future.

In addition, celebrating someone's birthday with a message might help you get closer to them. This is a great method to reassure your spouse of your undying love and devotion.

In conclusion, wishing your spouse a happy birthday with a heartfelt letter is a great approach to showing him how much you care on his special day.