So, Finally, you are ready to get hitched and indulge yourself in some of the necessary happy tantrums of life and all set to stupify your Lady love by popping the big life-changing proposal. You must have ensured that the setup, the ambiance, her favorite wine, music everything to be flawless. But still in qualms about which kind of ring to choose that she would not resist herself putting in and give you your desired reply – A yes!!. Ain't it?. Well, obviously, a paramount thing you need to express your timeless love is an Engagement ring. We will help you on how to choose the best ring for your bride to make her happy all the time.
When it comes to proposing the love of your life, the shape, size, and metals everything matters you choose for your beloved's ring. The shape, size, design says a plethora about one's personality.
1. Round Solitaire ring
A round solitaire ring has a traditional significance. If you do not wanna get into much trouble and do not want to keep Pondering on picking up the perfect ring. Then, this classic and sophisticated, round Solitaire Engagement Rings are the perfect pick for you.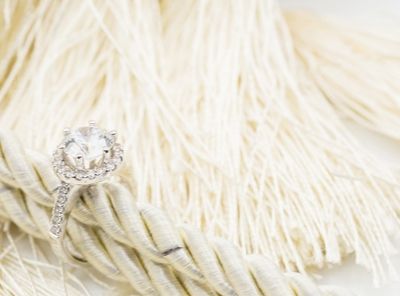 2. Square cut Solitaire ring
It has a brilliant square cut that signifies a bride who is traditional with a hint of modernism. The traditional yet contemporary appeal of the ethereal diamond is perfect for a confident bride who wants to keep up with the trend.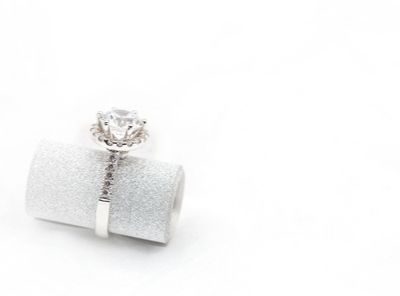 3. Marquise cut Solitaire ring
If your wife to be is an epitome of boldness who makes her presence feel where she goes and puts life in just everything. This Marquise cut solitaire ring is for you. It intensifies the sensuality of its owner and gives the fingers a sleek and slender appeal.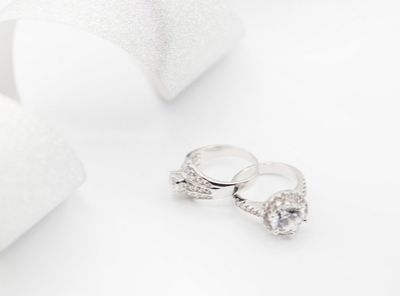 4. Asscher cut Solitaire ring
If your lover is a vintage era fan and follows the tradition religiously, then your search ends right here on this ring !. This cut is perfect to carry on any outfit that adds a vivacious sparkle to her overall personality.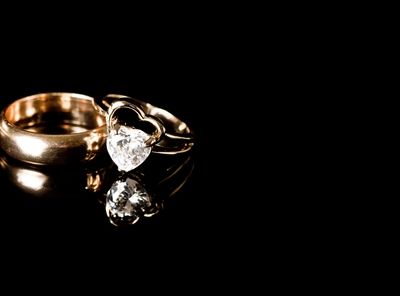 5. Different cute shapes Solitaire ring
To express your infinite love, nothing could be better than opting for some shaped diamonds that never goes out of fashion. Your better half would not be able to resist herself from appreciating your choice. The bling that it contains is what makes it elegant and resplendent. These diamond are the perfect symbol of love and togetherness that will last for a lifetime.
Tips and tricks to pick up the best wedding ring for your significant other.
1. Keep in mind to buy a ring and the band together
Knowing what bands go with the engagement ring can help you make a decision. For instance, With a unique engagement ring, You must opt for a simple, elegant band .whereas a simple engagement ring may call for some added sparkle of a diamond band.
2. Start the search of your ring early
Once you have planned what kind of wedding ring would be perfect for your better half, start searching for it early. Give yourself at least 2-3 months before the wedding date to shop the ring. If you want some customize and personalized ring, You will obviously need a lot of time.
Try Mixing it up!!
You can try mixing up gold and platinum. There is no rule of choosing the same. The main idea is to create it into a beautiful masterpiece that your wife would flaunt proudly for the rest of her life.
Fix a budget
Decide your budget in the first place, So, the metal and designs will be easier to find out for you. Shop with the assumption that you will spend at least 3% of the total wedding expenditure on your ring. Also, If you want it personalized or engraved it might cost you more than what you have planned. Fixing a perfect budget will me the things a little easier than which ring to choose for your bride.
Buy, considering your lifestyle
Your lady love would want to keep it always near her heart. So, the goal is to opt for something that she would prefer wearing every day. Search for some daily wear styles that she would be comfortable wearing at both the places official or casual. Go for platinum, which is extra durable (when scratched, the metal is merely displaced and does not get spoiled. If you buy the ring for your bride than must aware of her lifestyle that will help you to choose the best ring for your bride.
Try something elegant
Braided rose gold ring or a big diamond solitaire ring is the most loved rings. Besides these. Keep trying new designs and talk to the jeweler about it. Give him the taste of your creativity too. That would help you get one of the best and unique rings that your love will cherish it all her life and would not resist herself from appreciating your creativity and the effort.
Maintenance
Try opting for designs in which the stones are not very closely placed as the dust particles that would stick inside would be really a tough task to be cleaned. Choose the ring that would be easy on maintenance. You may want to stick to a fuss-free gold or platinum ring which are easy to clean with a simply lint-free cloth and the shine will be restored.
Quality check
Keeping the quality in check is a very important part of buying a ring. Just look that the ring has two marks inside the band: the manufacturer's trademark and the quality mark, 24K or PLAT.
Perfect Size
Imagine how a mood spoiler would it be when you pop that life-changing question in front of your significant other while putting the ring into her finger and it does not fit properly or get loosened. This would really be a disheartening situation. All your efforts of taking the pain in fishing out the right ring for her will be in vain. We will help you with how to choose the best ring for your bride to satisfy her constantly. So, ensure that the ring you pick is of the perfect size. Also, keep in mind that the ring should not only be befitting just for this while but later in life too, as most women prefer to wear the ring lifelong. They wear them through summers, winters, workout, pregnancies, all times when the fingers swell and contract from heat, cold, water retention or weight gain.
FAQs
Q 1 Which is the best Solitaire ring for the bride?
A round solitaire ring is one of the best rings for your bride also this ring has a traditional significance.
Q 2 Which ring gives the sleek and slender appeal?
Marquise cut Solitaire ring is the epitome of boldness and gives sleek and slender appeal.
Q 3 Which ring is suitable for any daily use?
Asscher cut Solitaire ring is suitable for daily use.