Are you planning to propose but can't choose the perfect ring or are you stuck on how to choose an engagement ring that suits your hand shape? We are here to help you.
Choosing a ring can make you more anxious than proposing to your lover. We all have plenty of thoughts before buying anything expensive. This article will answer all your queries regarding 'how to choose an engagement ring?'
Before buying a diamond ring, you should know the importance of 4 Cs. The 4 Cs stands for Carat, Colour, Clarity and Cut. Diamond carat reflects the size and weight of the diamond. Colour of the diamond tells you how natural the diamond is. Diamond clarity is graded on a scale and spots the diamond inclusions. And diamond cuts maximise the sparkle and overall beauty of the diamond.
Beside the 4 Cs, there are many more things that you should consider before buying a new engagement ring.
How much do you know about your hands? Do you know what difference your hand shape can make while deciding the best diamond cut for you?
The structure of the back of your hand has the tendency to decide to be a perfect diamond cut for you. The shape and size of your hand directly affect the choice of rings that you should make. Experts say your engagement ring is something that would adorn you for a very long time. You do not want it to be ruined by getting the wrong structure and size, do you?
When you think about your wedding, the most important thing that comes to your mind is the wedding dress. You would want everything to be perfect that day. Your hair and dress should be perfect, your engagement ring must go with your wedding dress.
The most common mistake people make is that they choose heavy engagement rings to complement the wedding dress. You are not going to wear the engagement ring only to your wedding. You will wear it all your life. Therefore, you should choose a ring that compliments you on your wedding day as well as normal days.
Know your hands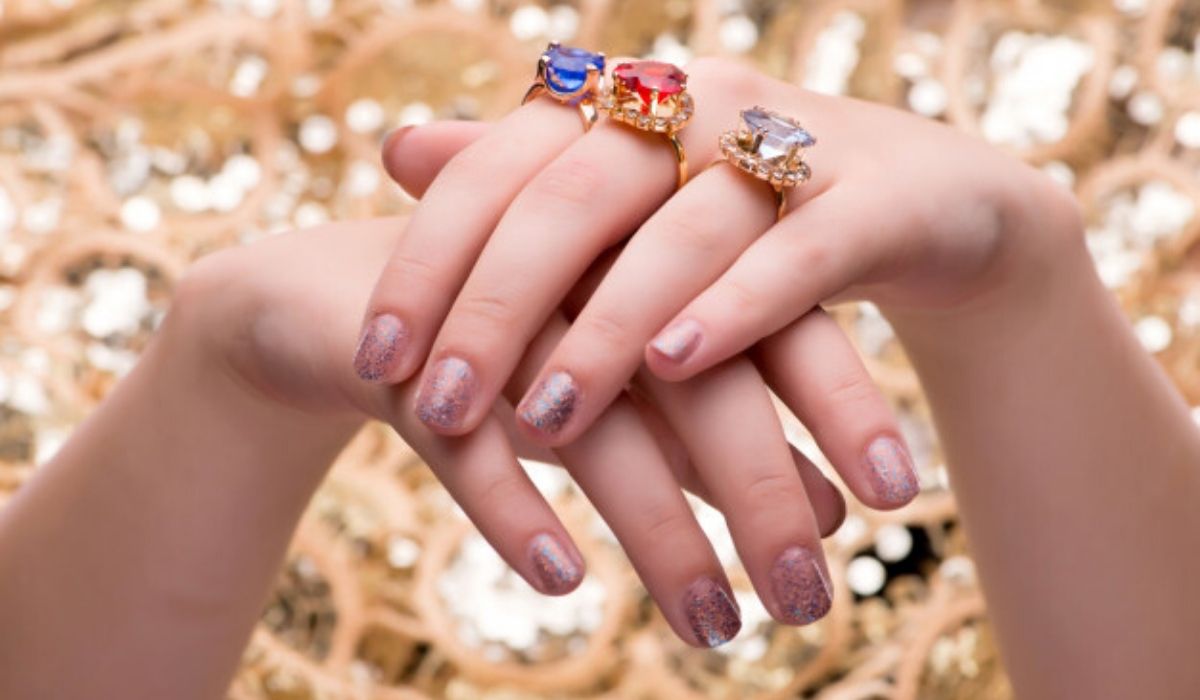 Surfing "how to choose an engagement ring that suits your hand shape?" Fret not! Look closely at the shape, size and length of your hands and fingers. Analyse them and imagine all the ring types that you would want to look into for your hands. You may like a diamond cut that doesn't suit your hand, but you can make it work if you choose the right band for it. The size of a band can make the diamond look different on your hand. One way or the other, you have to make compromises on your choice to find the perfect fit for your hand.
Engagement ring for short fingers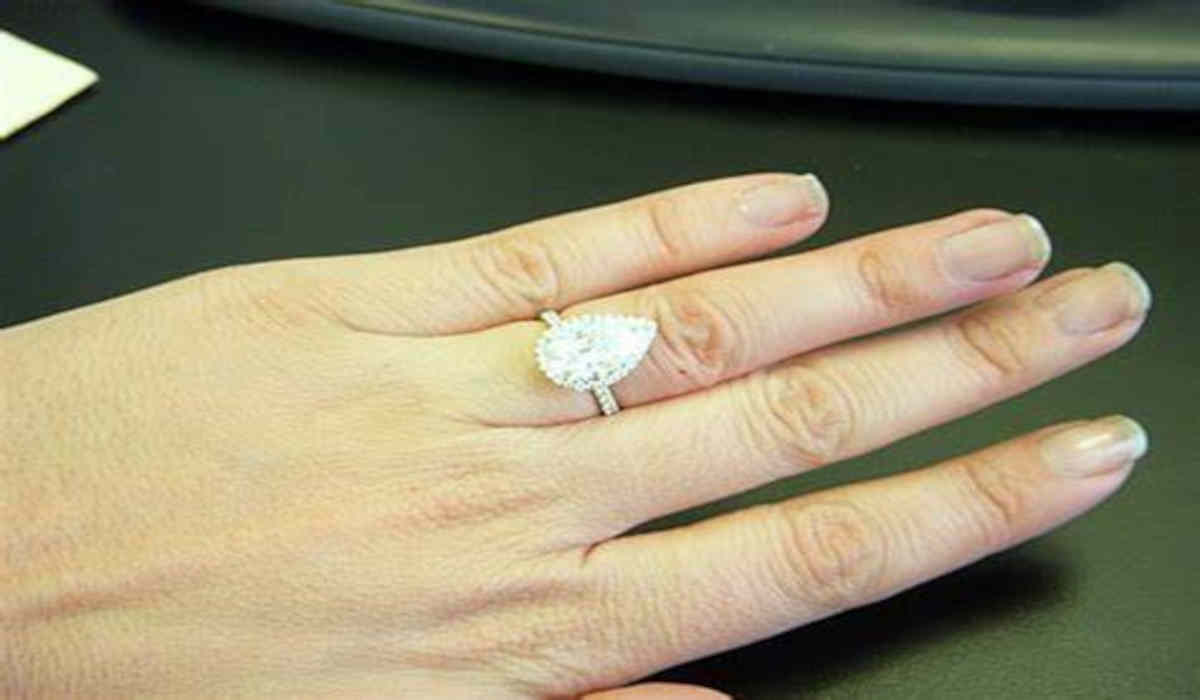 If you have short fingers, you will need something that makes your finger look long optically. It is advisable that you do not take a band that is too thick.
Go for elongated diamond shapes like baguette or marquise; you can also look at oval diamonds or oval diamonds. Oval diamonds make your fingers proportionate.
Go for narrower bands. It will help make your finger long optically. Too thick of a diamond band would make your fingers look bulky. It's the same as putting ankle straps on small legs!
Long and Slender Hands and finger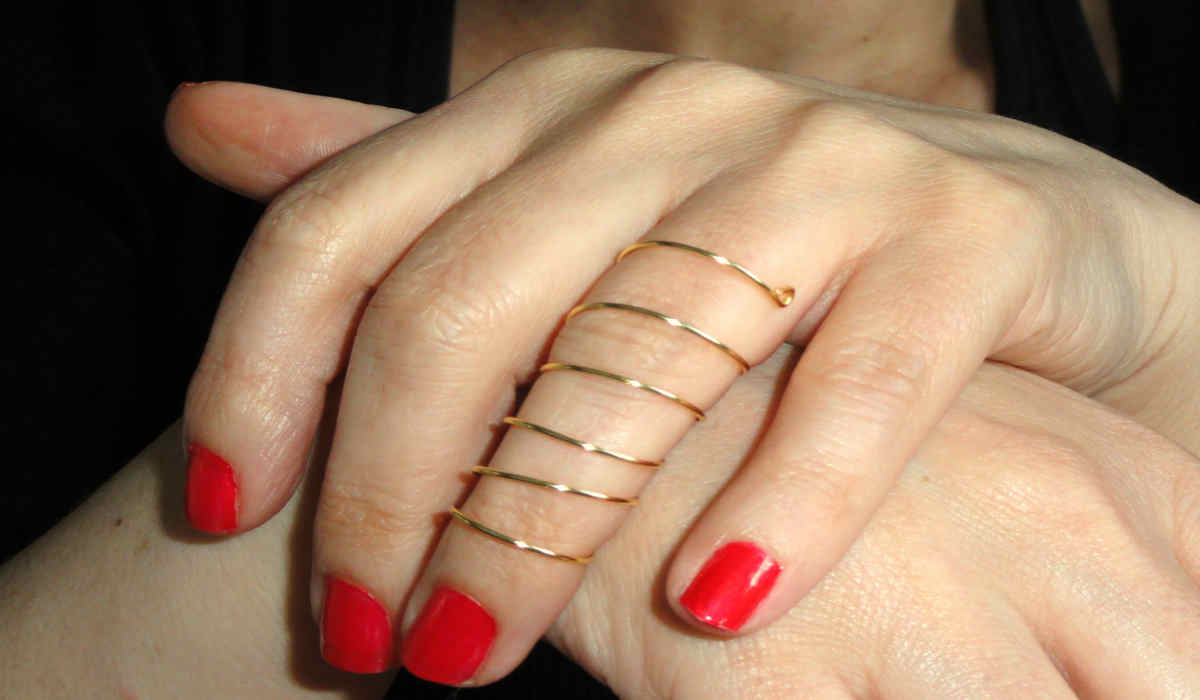 If you have long fingers, you have already reached the beauty standards. As they say, the bigger the better. Any style or diamond cut looks nice on long fingers. Still specifically,
You will be able to pull off big and bold sizes in rings, so why not do it right? Princess cut diamonds and rounded stones will flatter your fingers the most.
A wider band would totally rock the length of your fingers. If you are going for big stones,
Make sure that your brand is not too narrow. It will make your stone large and out of balance.
Added suggestion, long fingers look amazing with differently coloured and set diamonds, channelled into a bigger stone and band. Go for the extravagant!
Rings for Slim Fingers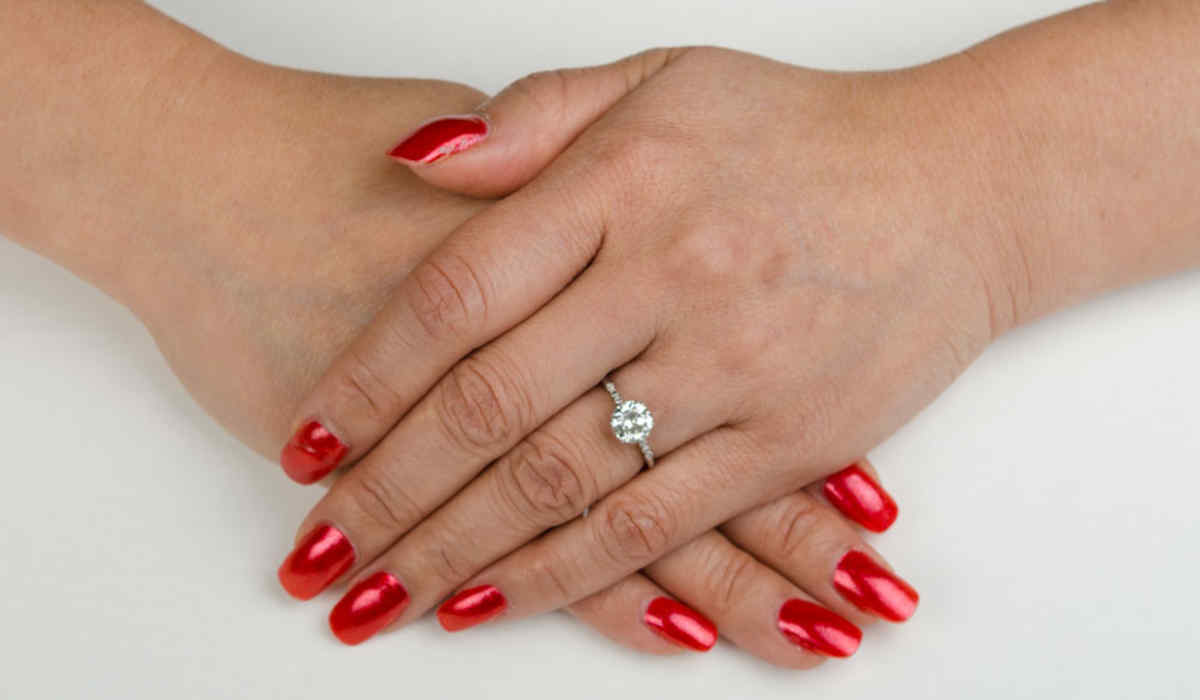 You have to keep one thing in mind, if you have slim fingers, you should avoid buying big stones. It will make your hands look slimmer. Instead, go for small diamonds channelled into a wider band, it will make your hand look less slim.
-You should look for a marquise cut if you have short and thin fingers. Marquise makes your finger look longer than is.
-A cushion cut diamond is perfect for your fingers, it is ideal for long and slim fingers. Too huge a stone and big band without the channel structure would make your hand overbearing.
Big fingers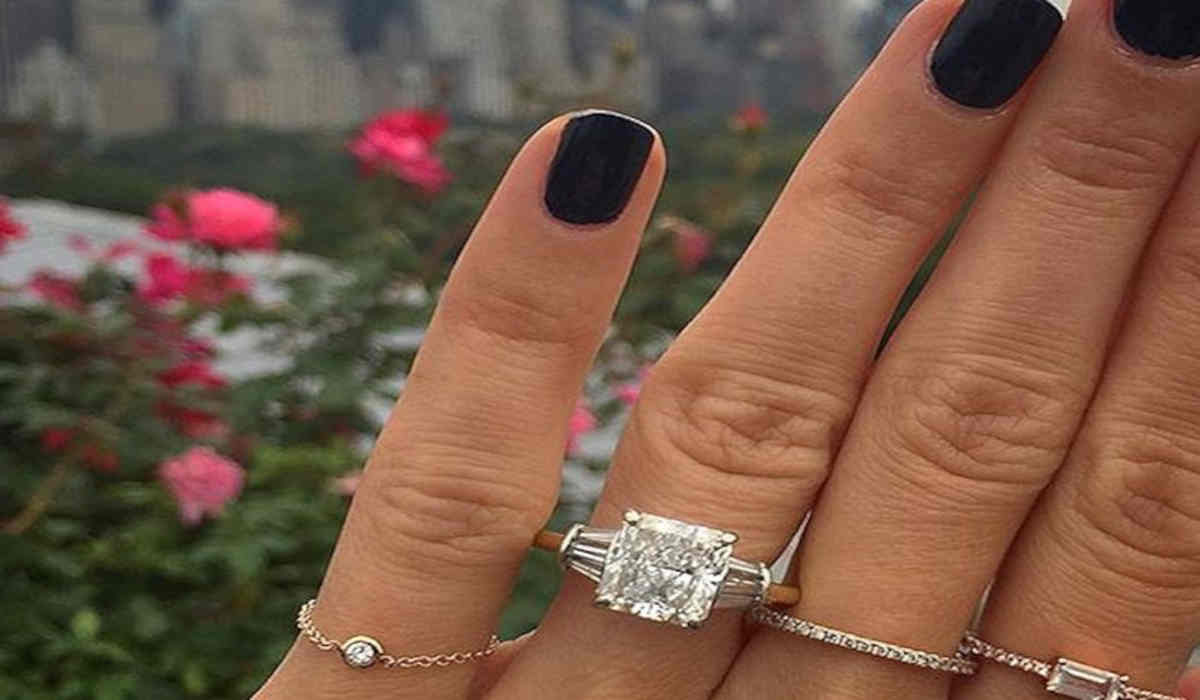 The advice for big fingers is that try to avoid narrow stones or rings, precisely rings that make your skin visible on either side.
-The emerald cut is your best cut, you can also look into rectangular cuts.
-Trinity rings are your ring type, the more the merrier for wide fingers. Small cuts and diamonds shall make your hand look wider. Go for medium to slim bands.
Small Hands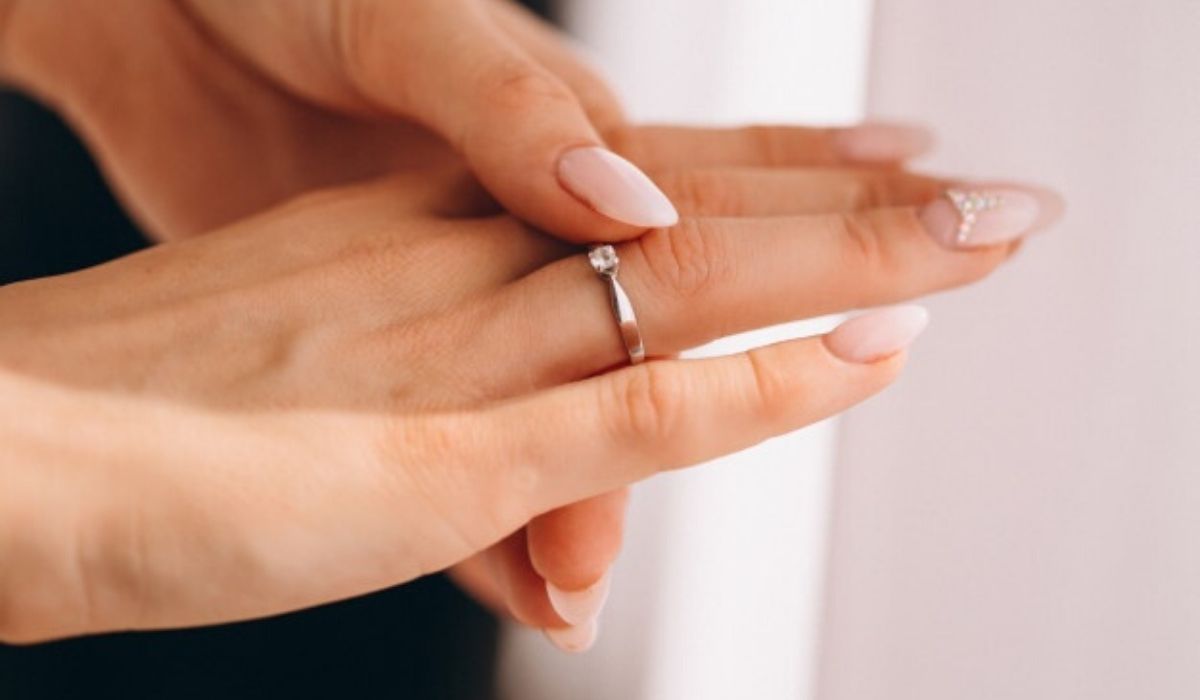 If you have small hands, you should look for quality more than quantity. A better-faceted diamond will look better in your hands than clutter. It is generally assumed that you should be avoiding big stones and bands, however, the opposite is true. You should look for good clarity and colour.
Go for a ring set (trinity or princess) with a small diamond at heart (princess cut, oval or rectangular shaped)
For the band, go for thin to medium bands. They wouldn't overbear your fingers and wouldn't make the stone look imbalanced.
Engagement ring for Big Hands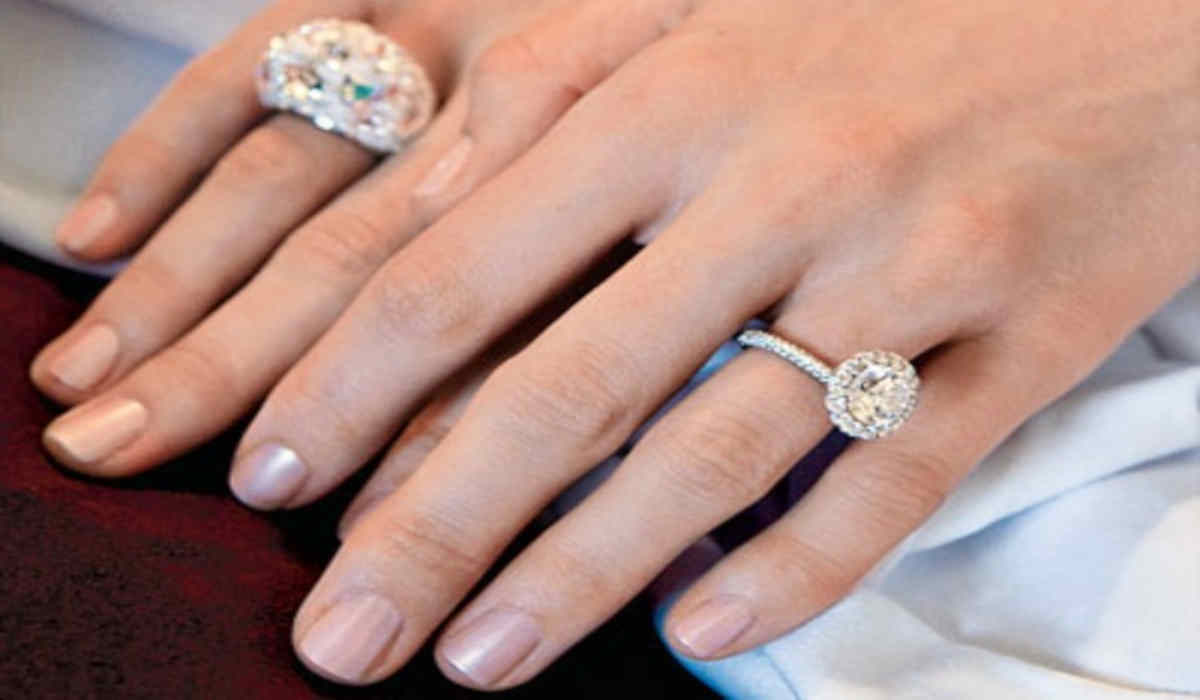 If you have big hands, this is your time to take a big and bold move. Do not go for something that looks tiny on you. Your hand deserves a big stone. You can totally rock the halo effect on your ring.
Clusters in a halo or channelled and Asscher cuts are perfect for you. They should be big and bold cuts and you are good to go.
Depending on the size and shape of the stone, a medium to wideband would be good for you.
This is going to be one of the biggest occasions of your life and make it best. You shouldn't be confused. We are here for you.
Allow Fabulously to make a choice for you and guide you to choose the best engagement ring that suits your hand shape.
Mistakes to avoid while buying an engagement ring:
How to choose an engagement ring that suits your hand shape is a task in itself. There are 2 mistakes that you should avoid while buying an engagement ring:
Don't buy the stones which you cannot afford. Many times people buy diamonds to show off without considering the quality of it. Diamonds are expensive and rare. If you are making an investment in diamonds, you should consider certain factors so that your money doesn't go in waste.
Don't buy the ring in person: Many people buy the ring online. It is highly recommended to go to the showroom and buy it from there. People think that they got all the information in the 4 C's rating on paper. But it only tells you the half story. You still need to go to the showroom and see it yourself.
FAQs:
1. Should we pick an engagement ring together?
Choosing an engagement ring together is a good option. If the idea of an engagement has been on the table for a while, many couples choose to explore engagement rings together. An engagement ring is a lifetime commitment. You would want to choose a ring that looks beautiful on your hand. Letting your fiancé choose the ring for themselves will make it easy to find the perfect ring for her.
2. What should I look for in an engagement ring?
Before buying a ring, you should identify the shape of your hands. Look if you have long fingers, short hands, big hands, wide and small fingers. If you have knowledge about it, you will know which cut will look better on your hands. Sometimes we like the shape and cut of the stone, but it may not look good on our hands because all shapes can't suit your hand. If you really like a cut, then you need to make changes on the band. Changing the size of the band can change the entire look of the ring.
3. What engagement rings are suitable for small hands?
For small hands, opt for smaller round, heart or princess-cut diamonds along with the simple delicate rings for the best look.