Got any small thoughts on life? Are you stressed? Are you happy? Or just seek motivation? Do you need mood boosters? So, here is a collection of 100 small thoughts on life. Look for your favorite section, connect with it, and communicate with others.
It is divided into ten categories so you won't have any issues garnering wisdom from this write-up.
100 small thoughts on life:-
How to reduce stress, depression, and anxiety? How to start thinking positively? Start analyzing your priorities and form thoughts around them.
For inspiration, go through a list of small thoughts on life quotes that will help you constantly throughout your life.
Small thoughts list of first ten mood busters: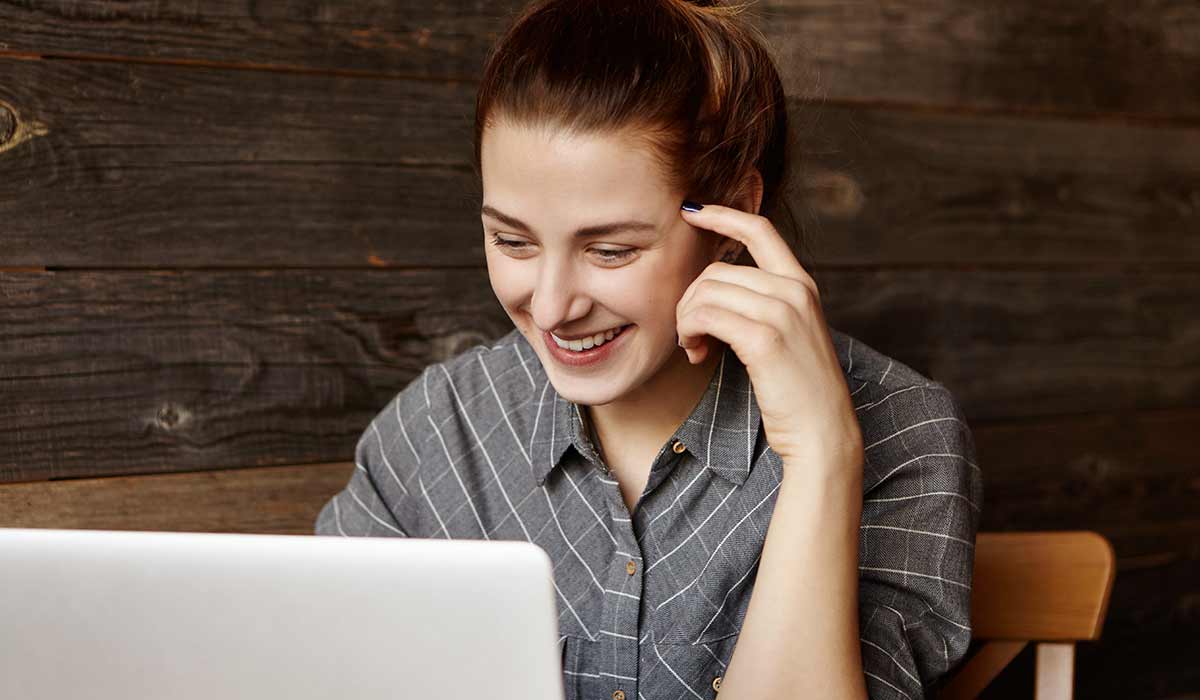 "Twenty years from now, you will get more disappointed by the things you didn't do than by the ones you did do. So, throw off the bowlines. Sail away from the safe harbor. Catch the trade winds in your sail. Explore. Dream. Discover." – Mark Twain
"Champions aren't made in gyms. They are created from something inside them- a desire, a dream, a vision. Champions need to have the skill and the will. But the will must be stronger than the skill." – Muhammad Ali.
"Everybody is a genius. Do not judge a fish by its ability to climb a tree, and it will live its whole life believing it is stupid." – Albert Einstein.
"There is no passion for being found playing small- in settling for a life that is less than the life you are capable of living." – Nelson Mandela.
A stressbuster poem,
"Try to discover
The road to success
And you'll seek but never find,
But blaze your path
And the road to success
Will trail right behind." – Robert Brault
"You will never worry much about what others think of you if you realize how seldom they do." -Eleanor Roosevelt."
"No action breeds doubt and fear. Action breeds confidence and courage. Never be at home and think about it if you want to conquer fear. Go out & get busy." – Dale Carnegie.
"The only person one should try to be better than is the person you were yesterday." – Tony Robbins
"Success is not always final, and failure is not always fatal: the courage to continue that counts." – Winston Churchill
When stress is released, happiness prevails.
10 best small thoughts about happiness:
"Happiness depends on ourselves." – Aristotle
"The only joy is to begin." – Cesare Pavese
"To be happy, we must not be too concerned with others." – Albert Camus
"What you do not want to be done to yourself, do not do to others." – Confucius
"One way to happiness – to stop worrying about things that are beyond our will." – Epictetus
"Happiness is not something ready-made. It is created from our actions." – Dalai Lama
"It's a start, being able to recognize what makes you happy." – Lucille Ball
"Happy people plan actions. They don't plan results." – Dennis Waitley
"Happiness is when the way you think, you say, you do are in harmony." – Mahatma Gandhi
"Since you get more joy by giving joy to others, one should give a good deal of thought into the way of happiness one is able to give." – Eleanor Roosevelt
When you are happy, you look for inspiration within you and outside. These small thoughts in English can help live your life better.
Small thoughts on life by famous personalities: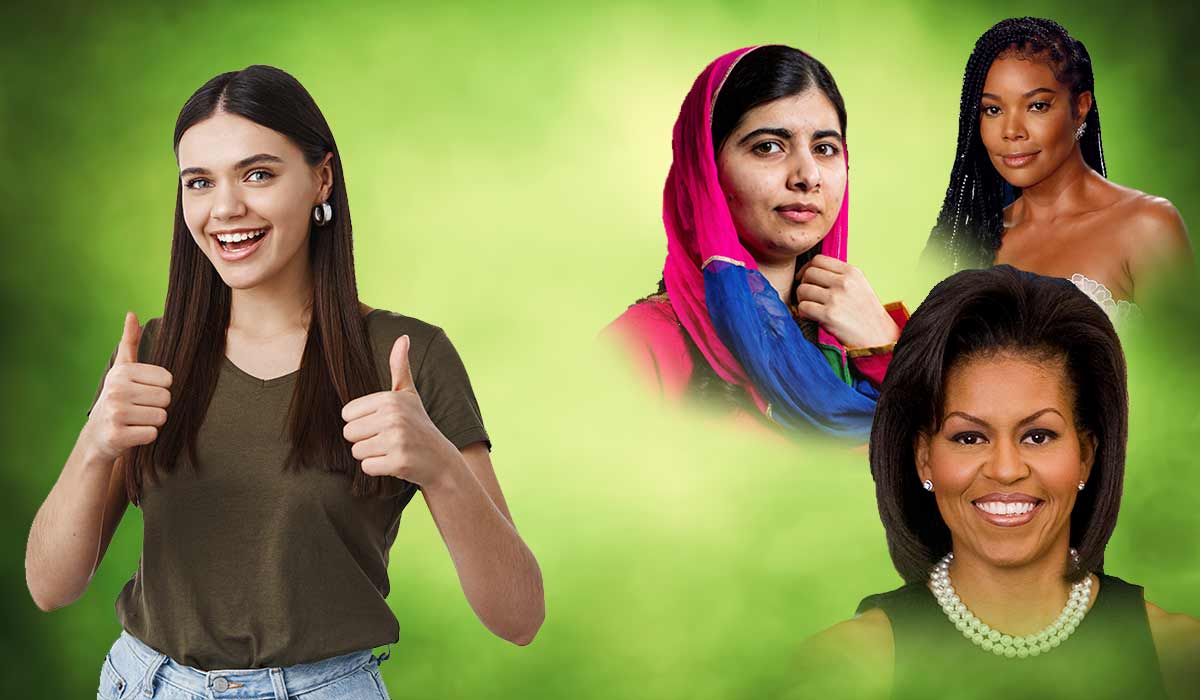 Collection of compelling, concise quotes about life that will shake you, fill you with inspiration, and keep you motivated throughout the day. Enjoy these small good thoughts in english!
"There is always light. If only we're brave enough to see it, and if only we're brave enough to do it." – Amanda Gorman
"Do not save your best for only when work calls for you. Always bring one's full potential to every take, and be on top, or will replace you." – Gabrielle Union
"The lessons that I grew up with was to always stay true to oneself and don't let what others say distract you from your goals." – Michelle Obama
"All dreams are within reach. Just keep moving towards them." – Viola Davis
"Believe you can, and you're halfway there." – Theodore Roosevelt
"I can not change the direction of the wind, but I can adjust my sails constantly to reach my destination." – Jimmy Dean
Limit your 'always' and your 'nerves.'" – Amy Poehler.
"You must always do the things you think you cannot do." – Eleanor Roosevelt
"Stay close to anything that makes you glad you are alive." – Hafez
"Let's make our future now. Let's make our dream tomorrow's reality tomorrow." – Malala Yousafzai
You will reach your goal and achieve success with inspiration and a hundred percent motivation by following a thought of the day in English on a regular basis.
Small thoughts on success:
The obstacle is the path." – Anonymous
"If you can dream it, you very well do it." – Walt Disney.
"Much effort, much prosperity." – Euripides
"Dream big, dare to fail." – Norman Vaughan.
"Success is the child of audacity." – Benjamin Disraeli.
"The best revenge is massive success." – Frank Sinatra.
"I never dream of success. I worked for it." – Estee Lauder.
"An aim with no plan is only a wish." – Antoine de St. Exupery.
"The key to success is constancy of purpose." – Benjamin Disraeli.
Congratulations! You are now thriving and optimistic. Now you can share your funny experiences through Short funny quotes that will engage everyone.
Small and good thoughts:
Here are some simple thoughts in English. Check these out!
"Save paper, don't do homework." – Anonymous
"Never steal. The government hates competition." – Anonymous
"My life feels like an exam that I didn't study for." – Anonymous
"Life is too short to learn German." – Oscar Wilde.
"I intend to live forever. So far, so good." – Steven Wright
"Why is the slowest traffic of a day known as 'rush hour'?" – Anonymous
"The meaning of life is to find your own gift. The purpose of life is to give it away." – Pablo Picasso
"Every novel is a 'mystery novel' if one doesn't finish it." – Anonymous
"Everyone wishes to go to heaven, but no one wants to die." – Anonymous
"I drive all the way too fast to worry about cholesterol." – Steven Wright.
Small motivational thoughts on life: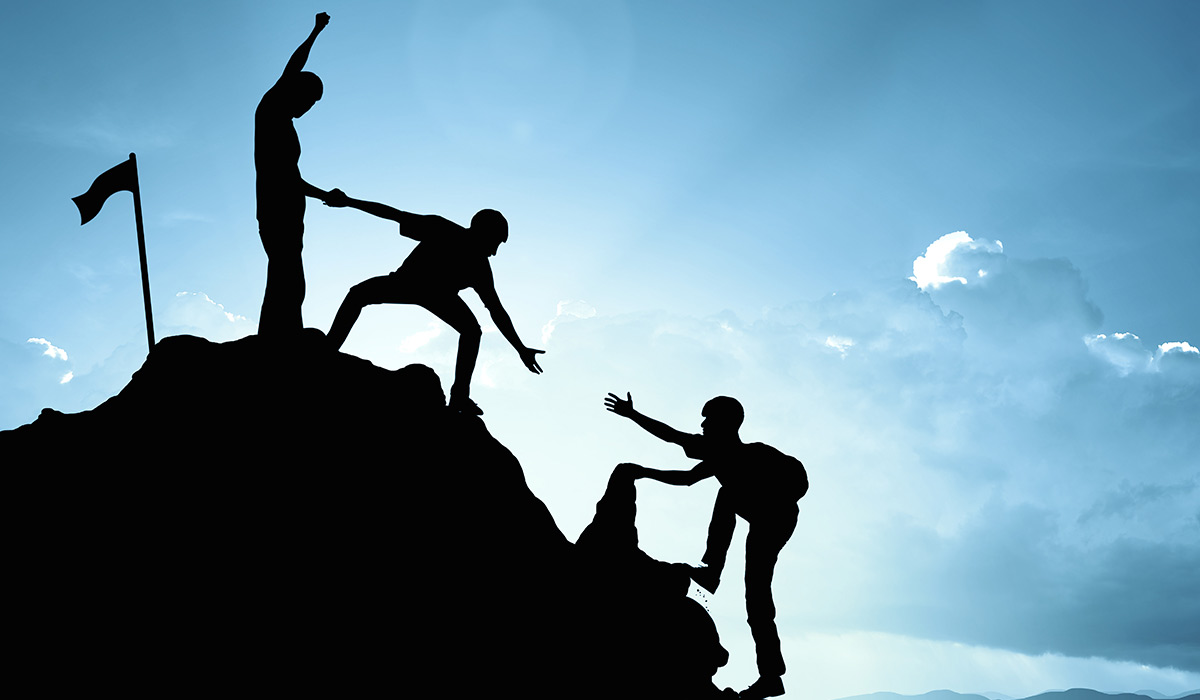 Here are some very short thoughts in English that can help you keep going on in life no matter what.
"Love does not dominate; it cultivates." – Johann Wolfgang von Goethe
"I like criticism. It makes you strong." – LeBron James
"We acquire the strength we have overcome." – Ralph Waldo Emerson
"Strength does not come from physical capacity. It comes from an indomitable will." – Mahatma Gandhi
"At times, you do not realize your strengths until you come face to face with your greatest weakness." – Susan Gale
"Tough times never last, but tough people do." – Robert H. Schuller
"Failure is simply an opportunity to begin again, this time more intelligently." – Henry Ford
"The more one judges, the less one loves." – Honore
"Where there is no struggle, there is no strength" – Oprah
"You can never really be strong until you can see a funny side to things." – Ken Kesey
"We are only as strong as we are united, as weak as we are divided." – J.K. Rowling.
"Things do work out best for those who make the best of how things work out." – John Wooden.
"Concentration is the key to strength." – Ralph Waldo Emerson.
"Failure can never overtake me if my determination to succeed is strong enough." – Og Mandino.
Small love thoughts for couples:
So if you have recently got engaged, then here are a few engagements quote for him that you could use to express your love and happiness.
"All you need is love." – John Lennon
"To love is to act." – Victor Hugo.
"Every lover is a soldier." – Ovid.
"Who, being loved, is poor?" – Oscar Wilde
"Do all the things with love." – Og Mandino.
"If a thing loves, it's infinite." – William Blake.
"In true love, one attains freedom." – Thich Nhat Hanh.
Small beautiful thoughts:
"If love appears, boundaries will always disappear." – Osho.
"To love is to receive a glimpse of heaven." – Karen Sunde.
"If you judge people, you are left with no time to love them." – Mother Teresa.
"Life is good only through great love." – Elbert Hubbard.
"Intense love is never measured, it just gives." – Mother Teresa
"Love removes the masks that we fear we can never live without and know we can never live within." – James Baldwin
"When we are in love, we seem to ourselves quite different from what we were before." – Blaise Pascal
"Life with no love is like a tree with no blossoms or fruit." – Khalil Gibran
"I love you not because of who you are, but because of who I am when I am with you." – Roy Croft
Small nice thoughts:
"A friend is the one who knows all about you and still loves you." – Elbert Hubbard
"Friends reflects their love in times of trouble, not in happiness." – Euripides
"Love is a friendship set to music." – Joseph Campbell
"The more one judges, the less one loves." – Honore de Balzac
"If I had a flower for every time I thought about you, I could walk through my garden forever." – Alfred Tennyson
"Love is when you meet someone who tells you something new about yourself." – Andre Breton
"The most significant thing in life is to learn to give love and to let it come in." – Morrie Schwartz
"You, as much as anybody in the entire universe, deserve self-love and affection." – Buddha
"If you would love yourself, love, and be loveable." – Benjamin Franklin
"Love will find a way through paths where wolves fear to prey." – Lord Byron
"If I knew what love is, it's because of you." – Herman Hesse
Life is too short to ignore these small thought of the day: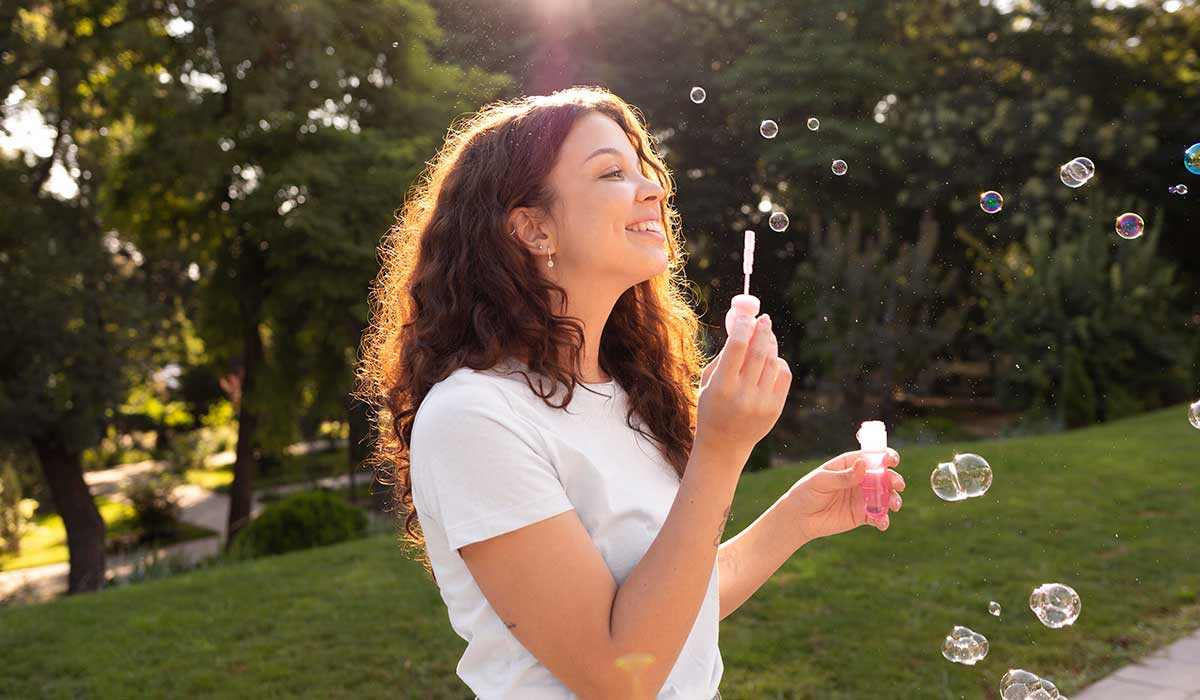 "The giving of love is an education in itself." – Eleanor Roosevelt
"Better to lost and love than never to love at all." – Ernest Hemingway
"The best proof of love is trust." – Joyce Brothers
"Don't brood. Get on with living and loving. You don't have forever." – Leo Buscaglia
"Love is a better teacher than duty." – Albert Einstein
"Love does not dominate; it cultivates." – Johann Wolfgang von Goethe
"Immature love says: 'I love you because I need you.' Mature love says, 'I need you because I love you." – Erich Fromm
"Love is a condition in which the happiness of the other person is essential to your own." – Robert A. Heinlein
"The way to love something or someone is to realize that it may lose it." – Gilbert K. Chesterton
"A woman knows the face of the man she loves as the sailor knows the open sea." – Honore de Balzac
"Our life is frittered away by detail. Simplify, simplify." – Henry David Thoreau
So these were all the 100 Small thoughts on Life. Choose the one which connects with you.
What are your small thoughts on life ?
Life can simultaneously be overwhelming, exhilarating, and beautiful, even for a child. So, in times like these, quotes about life for kids and short thought in English can come in handy for a parent.
Best quotes for the day for students!
Stay positive with these small thoughts of the day!
These short, significant quotes encourage you to see your goals in life. Narrow down your focus and live with positivity. Share these quotes on social media and use them as Instagram captions or your status message to spread positive vibes.
"Inspiration does exists, but it has to find you are working." – Pablo Picasso
"All good things are wild and free." – Henry David Thoreau
 "You've brains in your head, and you have feet in your shoes. Thus, You can steer yourself in any direction you choose." – Dr. Seuss
"We must always accept finite disappointment, but never lose infinite hope." – Martin Luther King Jr.
"If youth knew; if age could." – Sigmund Freud.
"I don't want to earn my living; I want to live." – Anonymous
"What a wonderful life I've had! I only wish I'd realized it sooner." – Anonymous
"No need to worry if plan A fails. There are thousands of other words in the dictionary." – Anonymous
"Life with no love is like a tree without blossoms or fruit." – Khalil Gibran.
"Your faith moves mountains, and your doubt creates them." – Anonymous
Live the life with short thoughts on friendship: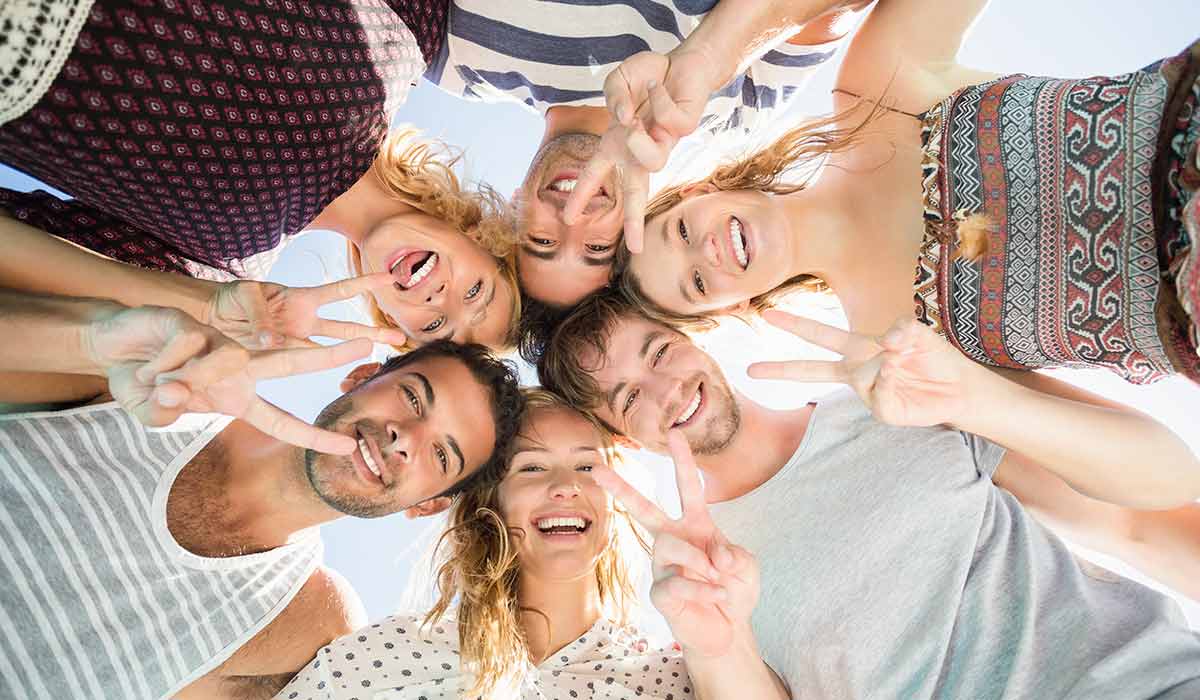 "Man's best support is a dear friend." – Cicero.
"Real friends stab you in the front." – Jonathan Davis.
"It is easy to forgive an enemy than to forgive a friend." – William Blake
"Friends are people who know you inside out and like you anyway." – Greg Tamblyn
"A friend is the one who has the same enemies as you have." – Abraham Lincoln.
Death is a part of life. Many of us have to deal with closed ones' untimely demise. So, to make you feel a bit better, here are some little thoughts on life, on death.
Small thoughts on death:
"Death is a debt we all must pay." – Euripides.
"Enjoy life now – one day, you'll be dead." – Anonymous
"Security is a kind of death." – Tennessee Williams.
"Grief does not change you. It reveals you." – John Green
"Death is just life's next big adventure." – J. K. Rowling
Small beautiful thoughts:
"I learned this, at least, by my experiment: that if one advances confidently in the direction of his dreams, and endeavors to live the life which he has imagined, he will meet with a success unexpected in common hours." – Henry David Thoreau
"Everything you can imagine is real." – Pablo Picasso
"Don't raise your voice. Improve your argument." – Anonymous
"Life is all the way too important to be taken seriously." – Oscar Wilde.
"Love the life you live. Lead the life you love." – Bob Marley
Good thoughts in English for students:
"When you know better, you do better." – Maya Angelou.
"If you like to feel powerful in life, educate yourself." – Anonymous
"When you talk, you are only repeating something you know. But if you listen, you may learn something new." – Dalai Lama.
"When you are young, Learn as much as you can since later, life becomes too busy." – Dana Stewart Scott.
"The capacity to learn is a gift; the ability to learn is a skill; the willingness to learn is a choice." – Brian Herbert.
Small thoughts for kids on teachers day!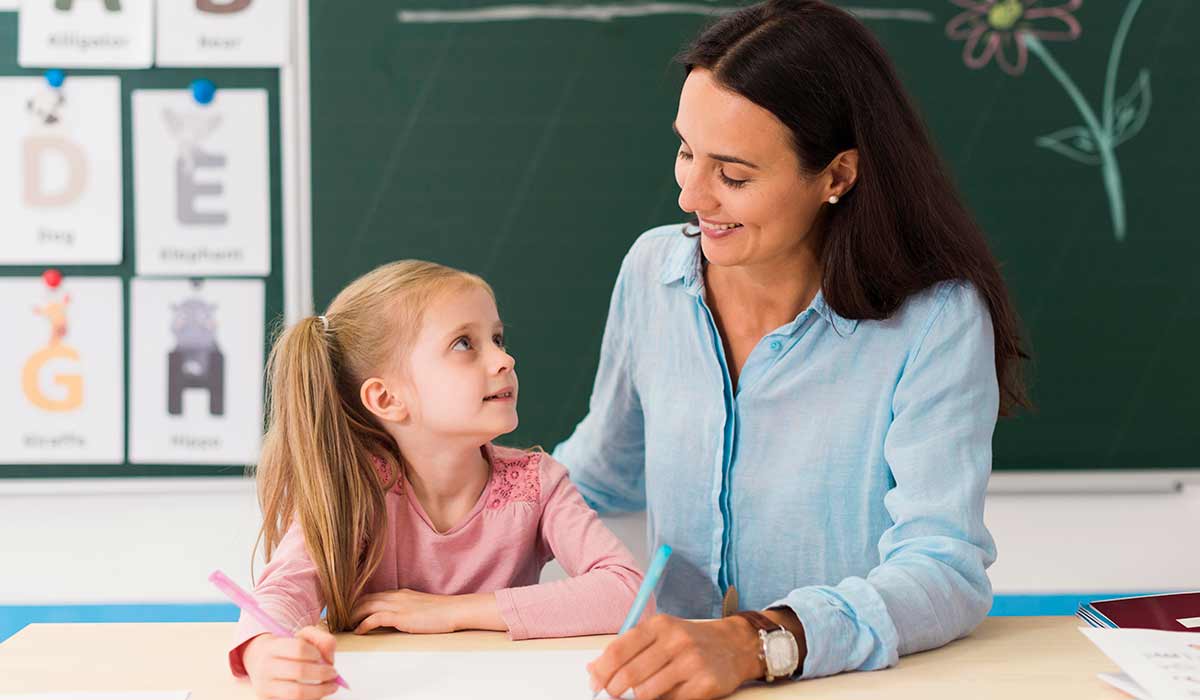 "If a country is to be corruption-free and become a nation of beautiful minds, I strongly feel there are three key societal members who can make a difference. They are the father, the mother, and the teacher." – Dr. APJ Abdul Kalam.
"The whole art of teaching is only the art of awakening the natural curiosity of young minds for the purpose of satisfying it afterward." – Anatole France.
"Let us remember: One book, one pen, one child, and one teacher can change the world." – Malala Yousafzai.
"You are the bows from which your children as living arrows are sent forth." – Khalil Gibran.
"They inspire you, they entertain you, and you end up learning a ton even when you don't know it." – Nicholas Sparks.
Ways to incorporate a small thought:
Each week, paste some quotes on a mirror or wall in colorful and read them aloud.
Provide a reward system for yourself and use the quote daily in conversations or texts and thus get a reward in return.
You can buy your kid or yourself a colorful diary.
A thought or quote for your child or yourself can really help to motivate them. This way, you will begin your day with positivity.
Conclusion
This constant chatter inside your head lets you decide your daily self. Thoughts are products of chemical coordination inside your body. There is a reason behind every small thoughts (focus, express, etc.) It resonates with optimistic small nice thoughts on life.
We all talk about positive thinking, but it is hard to find optimism all day. There are stresses in life: work and relationships are in general can be overwhelming.
That is why it's often a great idea to look to outside sources for motivation to help you keep the fire of positivity up inside yourself.
FAQs
1. What is a small thought on life?
"Life is short so break the rules, forgive quickly, kiss slowly, love truly, laugh uncontrollably, and never regret anything that makes you smile." – Mark Twain.
2. What are small good thoughts on life?
1. "Every day is a good day.
2. "Even the bad days have an ending, and the best days have a beginning."
3. "My condolences, you're still alive."
4. "The most beautiful smile belongs to those who make others smile."
5. "The best sleeping pill is a clear conscience."
3. What is the best small thoughts in life?
1. "That which is hateful to you, is not do to with others."
2. "First things always first."
3. "Live and let everyone live."
4. "Rightly Think before you speak."
5. "Justice delayed is justice denied."
6. "If the problem can be solved with money, it's not that important."
4. What are the small positive thoughts of life?
1. "The purpose of life is not to be happy. It is to be useful, to be honorable, to be compassionate, to have it make some difference that you have lived and lived well." – Ralph Waldo Emerson
2. "The purpose of life is to live it, to taste experience to the utmost, to reach out eagerly and without fear for a newer and richer experience." – Eleanor Roosevelt
3. "All religions, arts, and sciences are branches of the same tree. All these aspirations are directed toward ennobling man's life, lifting it from the sphere of mere physical existence and leading the individual towards freedom." – Albert Einstein
4. "The purpose of life is to contribute in some way to making things better." – Robert F. Kennedy