Travel is the only medium to explore your inner self. It is a way to reflect gratitude towards nature. So, the best way to express oneself is through a travel quote which turns you into a storyteller and strikes chords with all travel lovers. Here is a collection of travel quotes inspirational to encourage all travelers at heart.
Inspirational life travel quotes by famous travelers and thinkers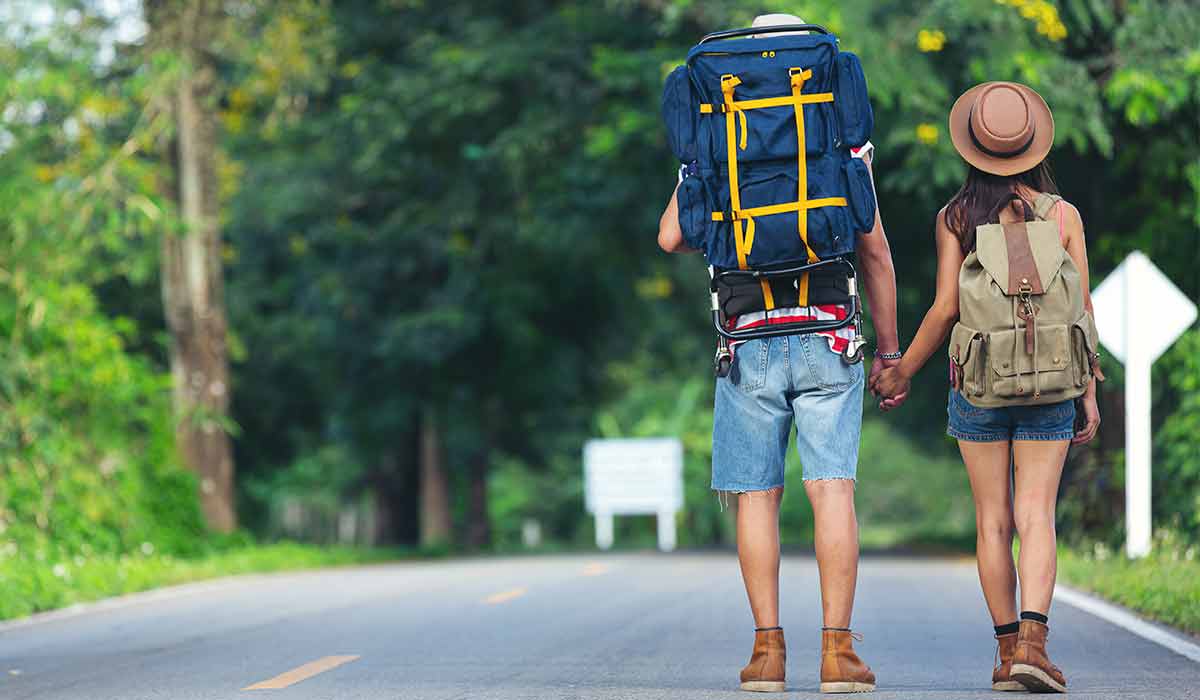 1. Khwaja Meer Dard
A famous Hindi literature author and Sufi poet, Khwaja Meer' dard'. Check out more about Khwaja Meer 'dard' and his poetry collection.
2. Mark Twain's famous inspirational life travel quotes
"Travel is barbaric to prejudice, bigotry, and narrow-mindedness, and people need it sorely on these accounts. Broad, wholesome, charitable opinions of men and things can never be acquired by being in one corner of the earth in one's lifetime."
"There is no unhappiness as the misery of sighting land (and work) again after a cheerful, careless voyage.
"I have realised that there is no surer way to discover if you like or hate people than to travel with them."
"To do something, say something, see something, before anybody else — these things confer pleasure compared with other pleasures, ecstasies cheap and trivial. Lifetimes of ecstasy narrowed into a single moment."
"The elastic heart of youth can never be compressed into one constrained shape long at a time."
3. Solo traveler: Ibn Battuta inspirational life travel quotes
"I have attained my desire in this world, which was to travel through the earth, and I did achieve in this respect what no other person has attained to my knowledge."
"Traveling – it leaves you speechless, then turns you into a storyteller."
"A man cannot discover just being in one place.
Ibn Battuta was a medieval Muslim traveler who wrote one of the world's most famous travel logs, the Riḥlah. This great work describes the people, places, and cultures he encountered in his journeys along some 75,000 miles (120,000 km) across and beyond the Islamic world.
Ibn Battuta's other famous quotes are:
"Traveling – it gives you home in a thousand strange places, then leaves you a stranger in your land."
"Who lives sees, but who travels sees more."
4. John Steinbeck
"A journey is a person in itself; no two are alike. We find that after years of struggle that we do not take a trip; a trip takes us."
"What good is the warmth of summer, without the cold of winter to give it sweetness."
"I was born lost and take no pleasure in being found."
"I have always lived violently, drunk hugely, eaten too much or not at all, slept all day or missed two nights of sleeping, worked too hard and too long, or slobbed for a time in utter laziness. I've lifted, pulled, chopped, climbed, enjoyed, and taken my hangovers as a consequence, not as a punishment."
What you can understand from all these travel quotes is how different travelers have been inspired by their travels.
Inspirational quotes about Travel and adventure
"The world is a book, and those who do not travel read only one page." –Saint Augustine
"Travel, trek, tour" – Tanya Khanijow's.
It's better to travel to that place about which you have heard a thousand times! – Anonymous
Huen Tsang's inspirational life travel quote: "I would rather die going to the west than live by staying in the east."
"Not all those who wander are lost." – J.R.R. Tolkien
Now that's a lesson on self-discovery!
Funny yet inspirational life travel quotes that will crack you up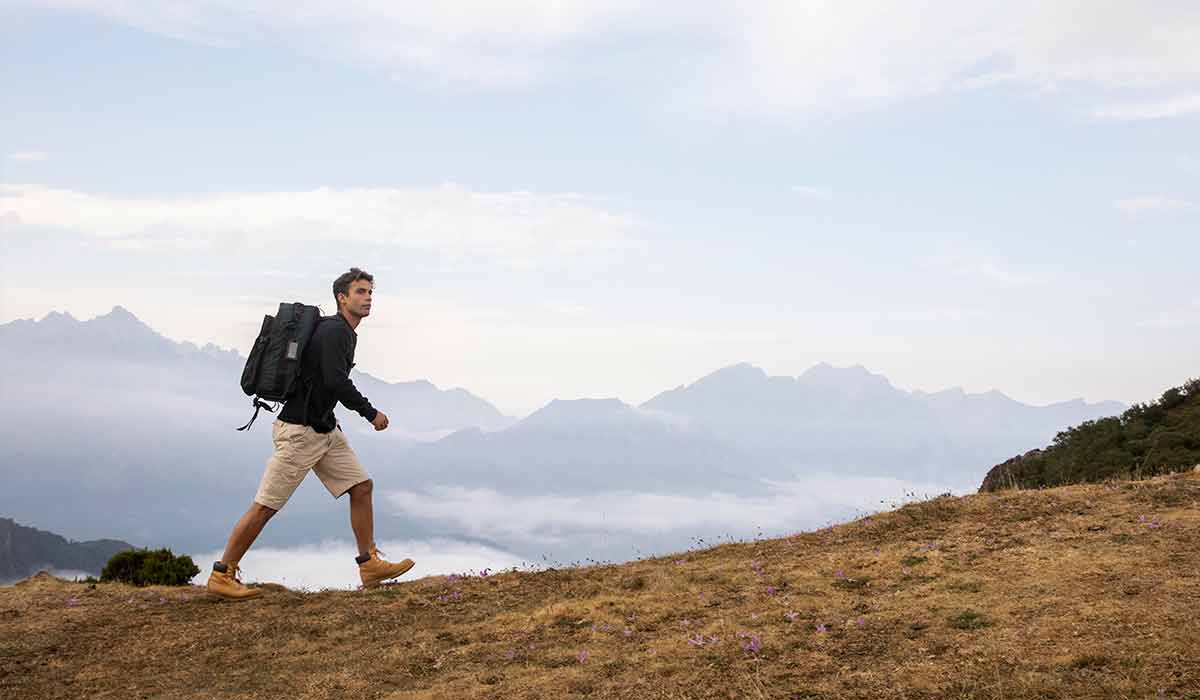 "People don't take trips. . . trips take people."– John Steinbeck
How can people my age plan spontaneous trips to Thailand? I can barely afford a spontaneous soft pretzel.- Anonymous
I wish I were a postcard. As I would then travel the world to any location in the world.-Anonymous
I love when people say, "just quit your job and travel." Taking an Uber from the bar to my home is the only Travel I can afford. – Anonymous
You can't buy happiness" Okay, explain Travel then. – Anonymous
"I travel a lot, I hate having my life disrupted by routine." – Caskie Skniett
Travel life quotes inspirational and funny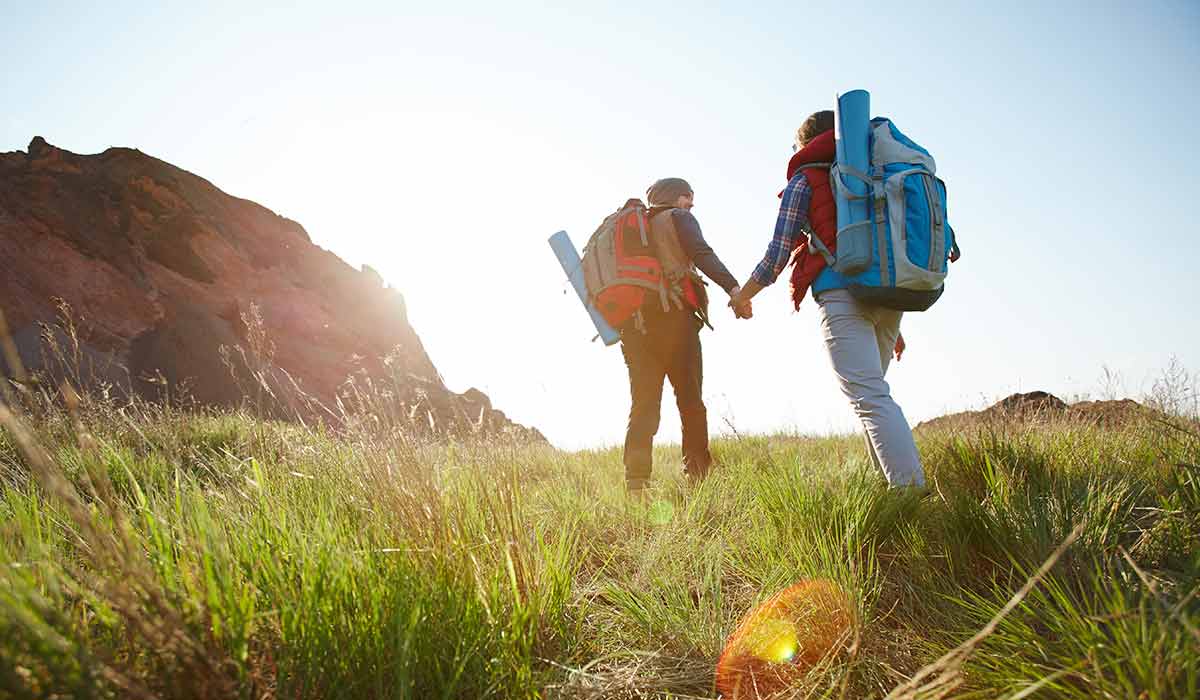 We all need to get away from our mundane lives from time to time. We need to rejuvenate our soul and mind.
Scientists have said: Travelers are more active in their daily lives! – Anonymous
Stuff your eyes with wonder, live as if you'd drop dead in ten seconds. See the world. It's more fantastic than any dream made or paid for in factories." – Ray Bradbury
Leaving my kids at home to protect them, of course!- Anonymous
"I don't know where I'm going from here, but I promise it won't be boring." — David Bowie
"Tripophobia- the fear of not having any travel trips currently booked.- Anonymous
So, here are 50 inspirational travel quotes that will encourage you to travel the world!
Famous inspirational travel quotes about life: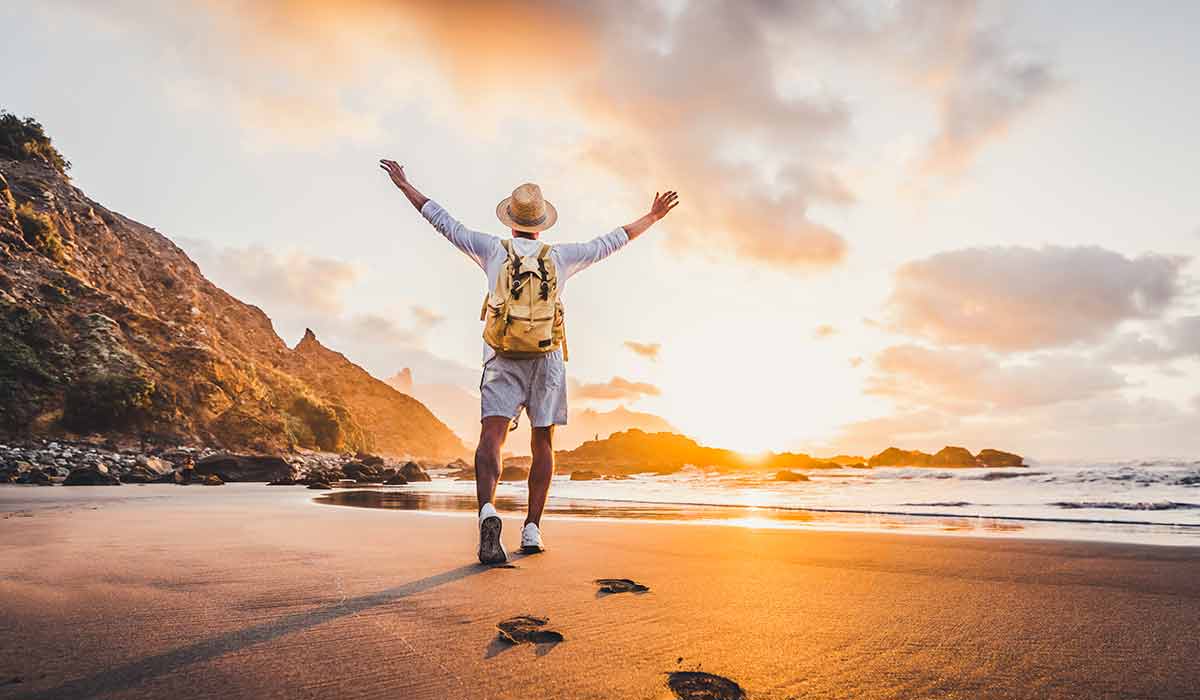 "Life is a daring adventure, nothing at all" ~ Helen Keller.
"Take only memories, leave only footprints" ~ Chief Seattle
"The real voyage of discovery consists never to seek new landscapes, but to have new eyes." ~ Marcel Proust
"Travel makes one passable; You will realize what a small place you occupy in the world." ~ Gustave Flaubert
Family travel quotes inspirational:
Many people have started to journal their travel experiences via travel quotes and write inspirational quotes for traveling alone or with the right company.
"Travel only when family accompanies you". – Anonymous
"Twenty years from now, you will get disappointed by the things you didn't do than by the ones you did do." ~ H. Jackson Brown Jr.
"Only go on the trips with your loved ones." ~ Hemmingway
Like all great travelers, I have seen more than I remember and remember more than I have seen." ~Benjamin Disraeli
"Traveling – it leaves you speechless, then turns you into a storyteller." – Ibn Battuta
Adventure inspirational travel quotes: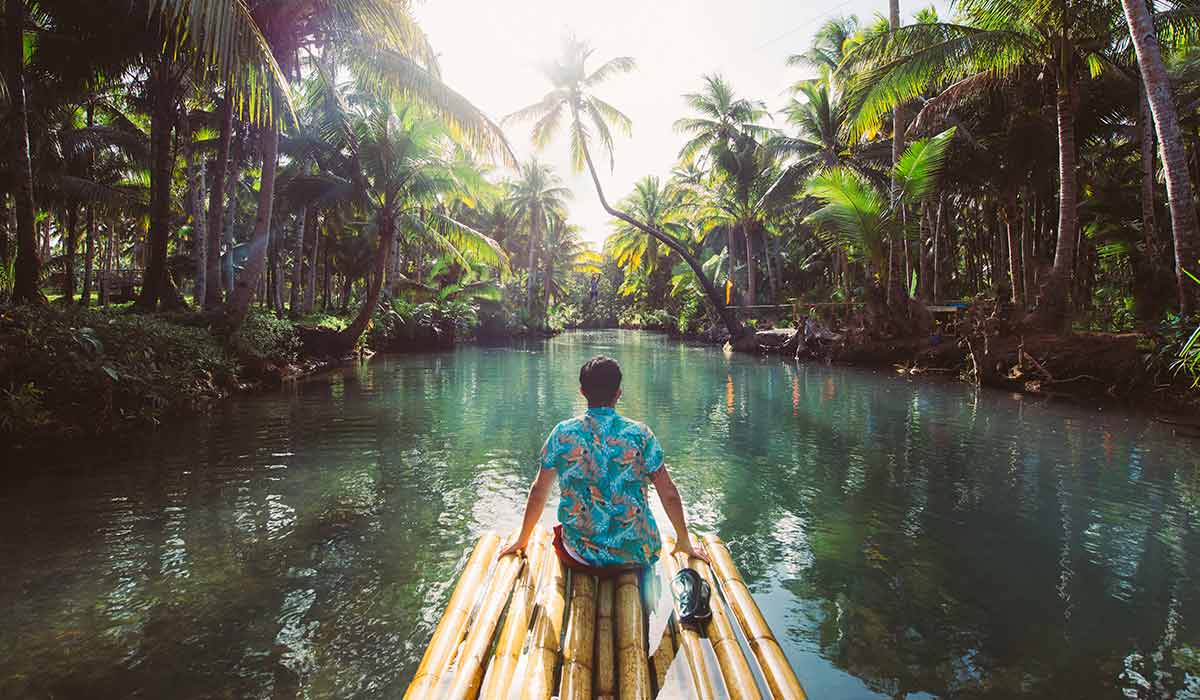 "If you wonder adventure is dangerous, try routine, it's lethal" ~ Paul Coelho
"Great things never came from comfort zones." ~ Anonymous
"If you are always trying not to be abnormal, you will never know how amazing you can be." ~ Maya Angelou
"Stop worrying about the pits in the road and enjoy the journey" ~ Babs Hoffman
"Climb the mountain so you can see the world, not so the world can see you. ~ David McCullough
"Jobs fill your pocket, but adventures fill your soul." ~ Jamie Lyn Beatty
Fun travel quote:
"Don't worry about the world ending today. It's already tomorrow in Australia." ~ Charles M. Schulz
"I have realised that there is no surer way to find out whether you like people or hate people than to travel with them." ~ Mark Twain
"If you think adventures are dangerous, try routine: It's lethal." – Paulo Coelho
"Drink Heavily with locals whenever possible." ~ Anthony Bourdai
"I expressed to the doctor I broke my leg in two places. He advised me to quit going to those places" ~Henny Youngman
"There is nothing safer than flying; it's the crashing that's dangerous." ~ Theo Cowa
"I like to go to Washington D.C. It provides me an opportunity to visit my money." ~ Bob Hope
"Man cannot discover new oceans unless he dares to lose sight of the shore." ~Andre Gide
"It's Better to Travel Well than to Arrive" ~ Buddha
"It is not the destination where you end up but the mishaps and memories you create along the way." ~ Penelope Riley
Short inspirational travel quotes: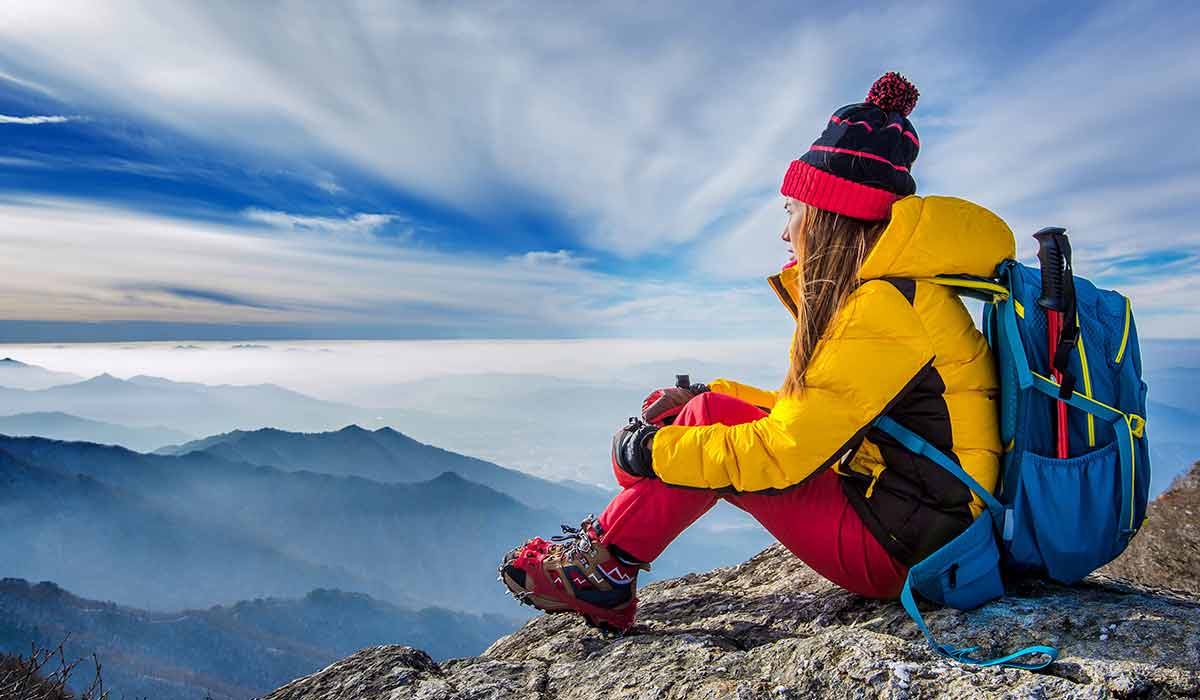 "Live with no excuses and travel with no regrets" ~ Oscar Wilde
"People don't take trips; trips take people." ~ John Steinbeck
"Never listen to what they say, go see" ~ Chinese Proverb
"Life's a journey, not a destination" ~AEROSMITH
"Never follow where the path may lead. Go towards no path and leave a trail" – Ralph Waldo Emerson
Inspirational life travel quotes:
"Whenever you are on the side of the majority, it's time to pause and reflect." ~ Mark Twain
"Your example, not your opinion, change the world." ~ Paul Coelho
"You must be the change you wish to see in the world." ~ Gandhi
"I am never the same, having seen the moon shine on the other side of the world" – Mary Anne Radmacher
"If your ship doesn't come in, swim out to it." ~ Johnathan Winters
Travel with love quotes inspirational:
"I'm in love with cities I've never been to and people I've never met." ~ John Green
"Travel is the best way to be lost and found at the same time." ~ Brenna Smith
Unique travel quote:
"Stop being afraid and think of what could go right." ~ Anonymous
"We wander for distraction, but we travel for fulfillment." ~ Hilaire Belloc
"Traveling is not something you're good at. It's something you do, like breathing." ~ Gayle Foreman
"All we have to decide is how to utilize the time that is given us." ~ J.R.R. Tolkien
"A journey is best measured in friends rather than miles." ~ Tim Cayhill
Travel Quotes Inspirational Goodreads: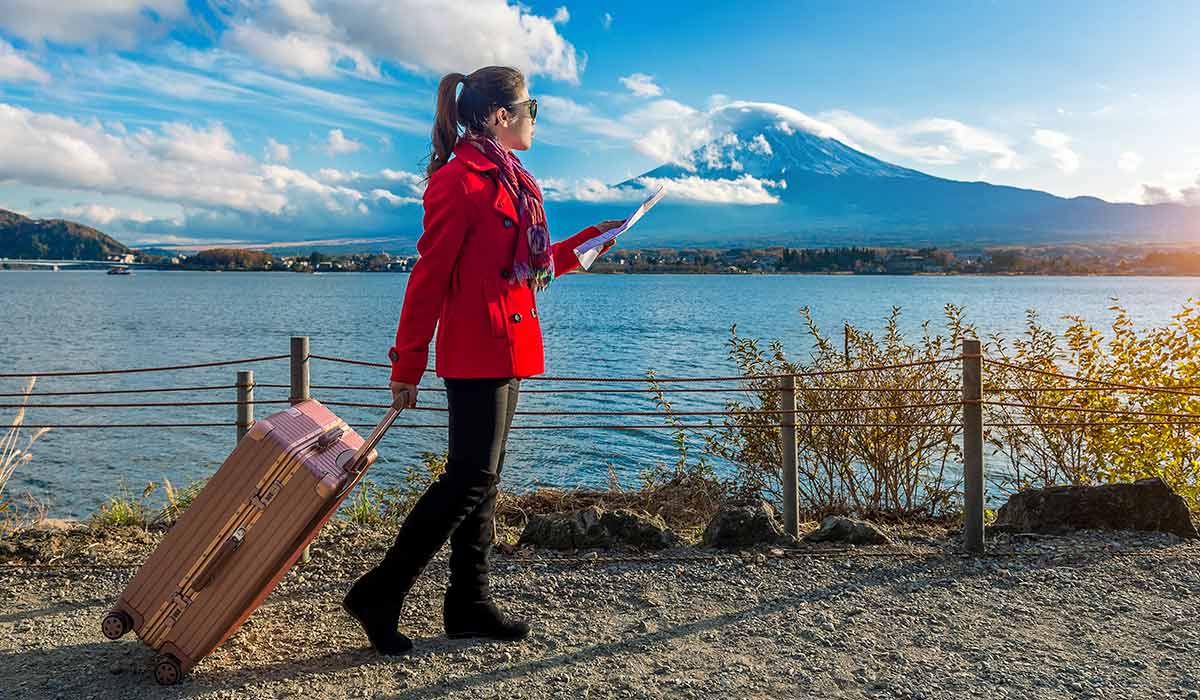 "I travel to go. I travel for Travel's sake." ~ Robert Louis Stevenson.
"Because in the end, you will not remember working in an office or Mowing Your Lawn. Climb That Damn Mountain." ~ Jack Kerouak
Paris is Always a Good Idea ~ Audrey Hepburn
Inspirational solo travel quotes:
"You only live once, but if you do it right, once is enough." ~ Mae West
"Two roads diverted in a wood and I – I took the road, less traveled by, and that has made all the difference" ~ Robert Frost
"Once a year, go somewhere you've never been before." ~ Dalai Lama
"The journey, not the arrival, matters."– T. S. Eliot
"We live in a wonderful world that is full of beauty, charm, and adventure. There is no end to the adventures we can have if only we seek them with our eyes open." – Jawaharlal Nehru
So, go on, travel and explore the world!
Conclusion
These were the most inspirational travel life quotes.
So what is it that you gain by traveling?
When we plan to travel, we come across an amount of stress and fear in our daily routine and we feel a sense of realisation. Also, we get to know more about ourselves.
So, what you should do now? Plan a vacation! Book your tickets and pack your bags. Do not overthink. Set out to see the beautiful world.
All journeys are best when quoted, inscribed, and journaled. Most importantly, inspirational life travel quotes reflect and encourage our will to get out of our comfort and explore the world around us.
So, get ready with your bags and shoes, make a plan, travel around, mark it with your favorite travel quote and continue to write the best inspirational travel quotes.
FAQs
What inspires us to travel?

Travelers are learning and exploring new and unfamiliar ways. Something that intrigues curiosity and builds a new skill and knowledge.

Why should we travel quote?

Writing quotes to reflect one's experience is the best medium. There are different categories of travel quotes: short travel quotes, adventure inspirational travel quotes, solo travel quotes inspirational, business travel quotes inspirational, etc.

What is the origin of the word Travel?

It is originated from the Old French word travail, which means 'work'; word comes from Middle English' travailen' (which implies torment, labor, strive, journey).

Why is it important to travel?

Traveling is refreshing; it turns you into a storyteller, leaves you speechless, and lets you discover new oceans. Also, when you are working your finger to the bone, taking a break from your work help you get unwind.

What are the best Travel Quotes Inspirational?

"The world is a book, and those who do not travel read only one page."
~ Saint Augustine. We highly recommend traveling to those places that make you aware of different cultures and learn new things.