"A Perfect Couple is like diamonds – Bright, beautiful, precious and always in style!"
Diamonds rings – the moment you hear this word, you are filled with sentiments. And why not? An engagement ring symbolizes the lifelong commitment of two people. Hence, it is important that you pick an engagement ring that keeps up your promise of 'eternity'.
A lot has been said about finding the perfect wedding ring. Still, people find it difficult to find their perfect diamond. Some jump from jeweller to jeweller to find the perfect ring. And some others look for an online engagement ring quiz. Yet, they end up with many doubts in their head.
So, here's the solution. Read our blog to know more about diamonds. Also, get to know the step-by-step process of buying your perfect engagement ring.
The Perfect Engagement Ring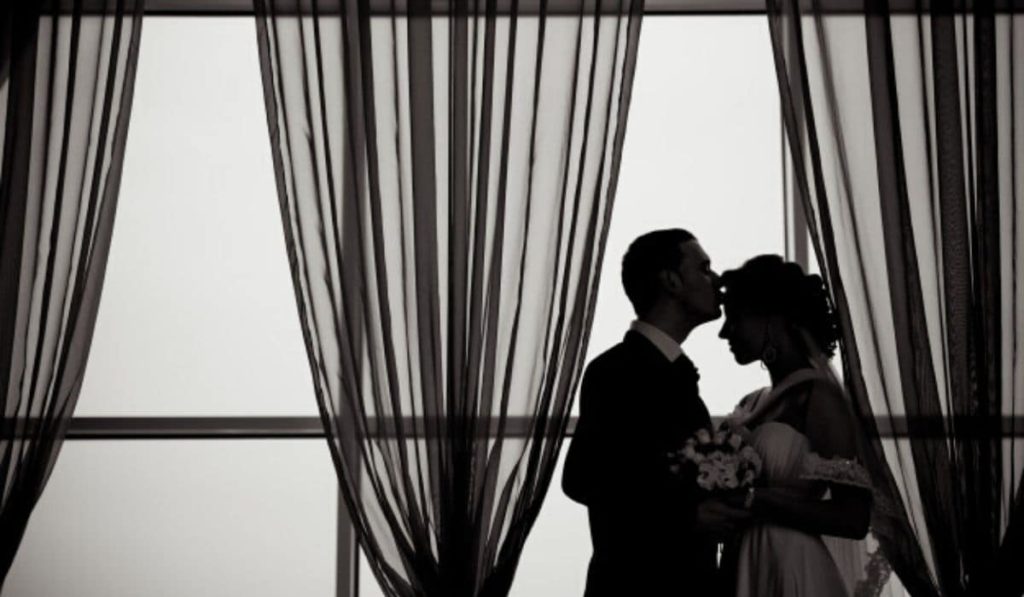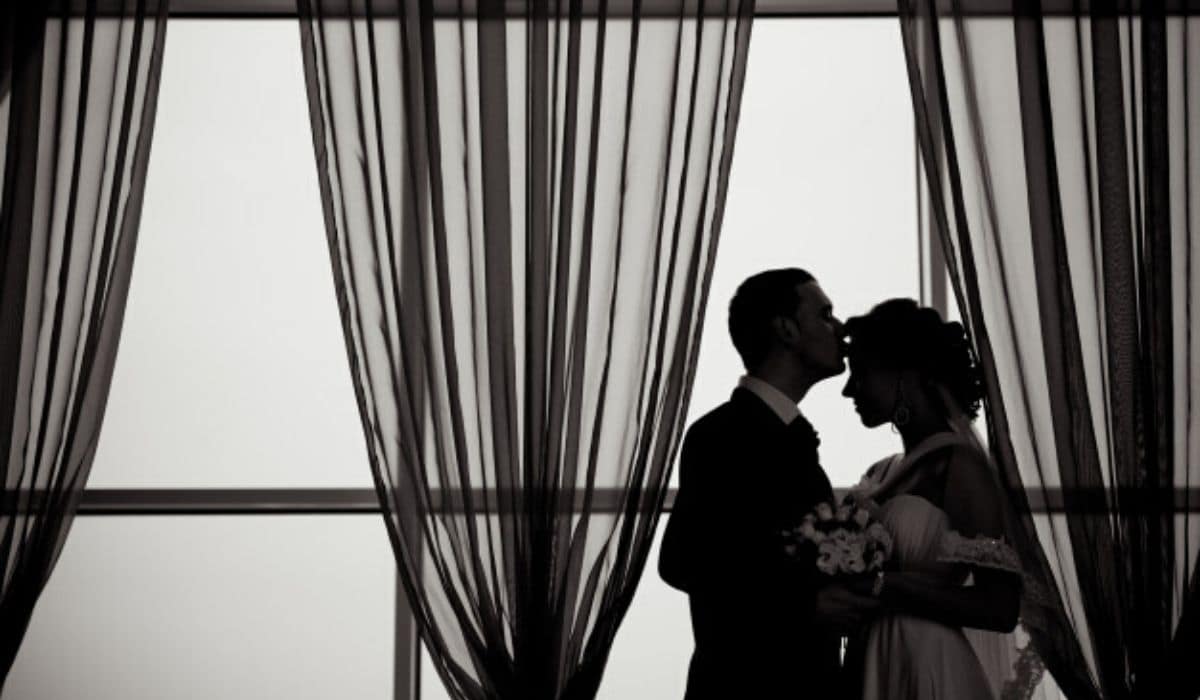 You might often wonder, is a Perfect Diamond attainable?
Well, the answer to this is… Yes!!!
A popular 'perfect diamond' was put up for auction in 2013. This pear-shaped gem weighed a shocking 101.73 carats. Because of its flawless colour diamond, it was exhibited at the "Magnificent Jewels" auction in Geneva. The diamond was sold for $26.7 million to Harry Winston. (Source)
But what made the diamond earn the label of "perfect"? A lot goes into the overall grade of a diamond when it comes to their quality. Here are the most important characteristics every buyer must consider before hitting the jewellers:
Clarity
Diamonds are considered 'perfect' based on their clarity grades. Moreover, the clarity of diamonds can be determined by two things, primarily:
Achieving a balance between the appearance face up in the loupe of a diamond.
How it appears to the naked eye and under a microscope at 10x magnification.
Further, you can also determine the clarity of the diamond by looking at it from all the four directions.
Also, AGS 0 is considered as the highest clarity grade and a diamond. Hence, a diamond that possesses this clarity grade is known as eternally flawless. Such diamonds do not show any blemishes or inclusions under 10x magnification.
Other factors responsible for diamond clarity include nature, size, location, and the number of any existing inclusions.
Shape
The shape of a diamond refers to the overall physical form and geometrical outline of a diamond. Engagement rings are usually available in 10 different shapes. These include round, princess, emerald, Asscher, marquise, oval, radiant, pear, heart and cushion. So, to pick the perfect engagement ring shape for your lady love, you must consider several factors:
The ring style you want
Design that captures your heart, and
Finger shape of your partner.
Further, several statistics reveal that nearly 50% of people in the USA prefer buying round-shaped engagement rings. Moreover, the next most popular shapes are princess-cut and oval. (Source)
Symmetry
It is the last characteristic that contributes to the grade of a "perfect diamond". To rate a diamond, jewellers use the grades – excellent, very good, good, and poor. The diamonds rated as excellent are the ones with symmetrical defects visible to the naked eye.
Therefore, you can use these characteristics to find the perfect diamond for your beloved.
However, your search for the perfect engagement ring doesn't end here. You still need to consider other things: Ring Stone, and Ring Size.
Finding the perfect engagement ring – Choosing the right Stone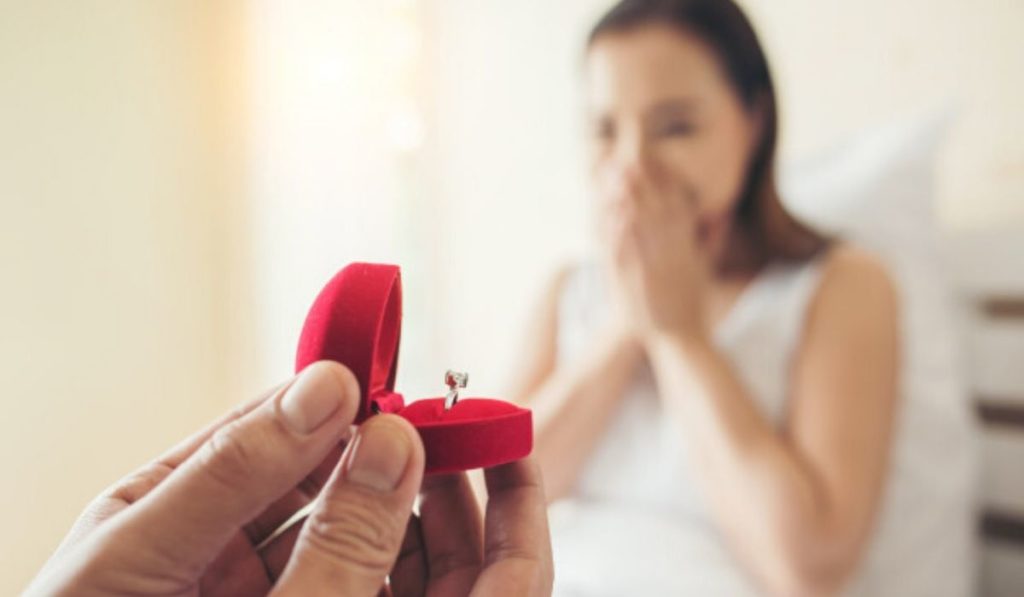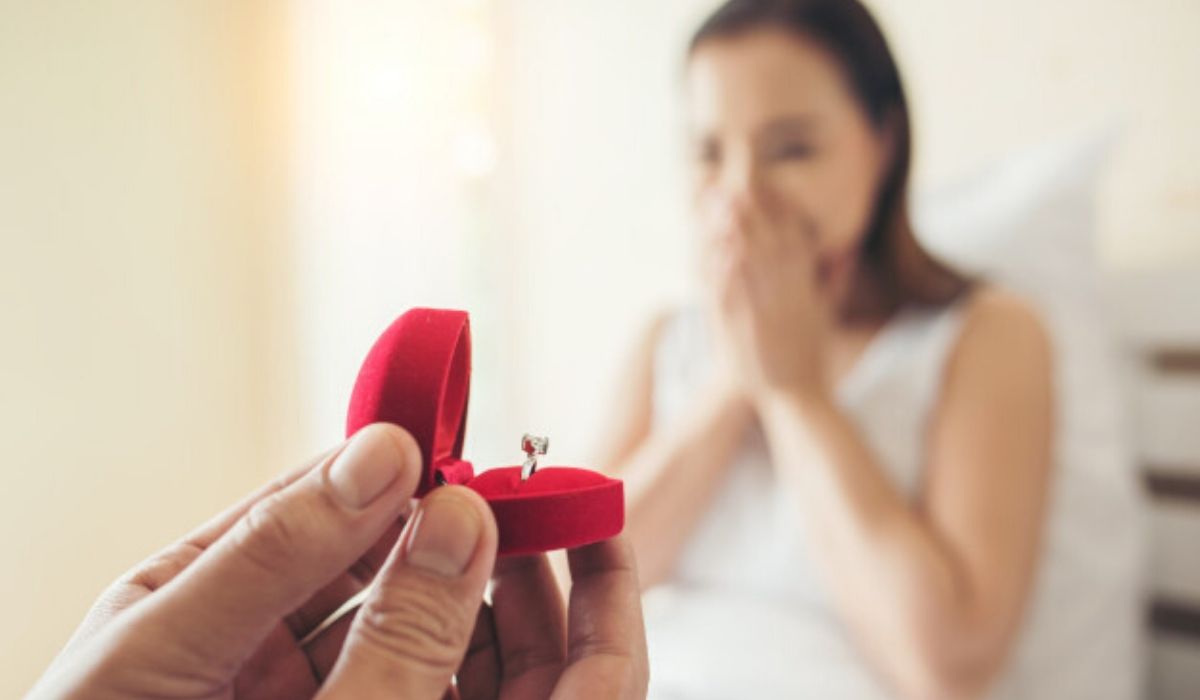 While this might sound fancy, every engagement ring gemstone has a meaning. If you want to add a special meaning to your companionship, here are the most common engagement ring stones to pick from.
Yellow Stone: Best for a perfect wedding ring
This diamond stone denotes love and shared friendship. Spiritual properties of yellow diamonds include strength, purity and endurance. Further, a yellow diamond also helps you to wash out negative energy with love. It also boosts a clean mind & body and resilience.
Red and Pink: Best for a perfect promise ring
Both of these coloured diamonds are "rare". Only 30 red diamond stones are known to exist on earth. Moreover, Red and Pink engagement ring stones denote passion, power, strength and confidence.
Green Stone:
These stones come in a variety of yellowish-green and olive-green colours. Spiritual properties of green stones include nature, prosperity, youthful strength, and abundance.
Garnet: Suited for perfect engagement ring
This gemstone signifies deep love and passion. Its spiritual properties include strength, balance, wealth and prosperity.
White Diamond
This is the most common type of stone that represents holiness and cleanliness. (Source)
How to Find the perfectly fit ring
If you are buying a ring for the most precious person of your life, it has to be a perfect fit ring! So, here is all you need to know about the ring size and fit.
Choosing the right Size – Ring Width
To determine the perfect fit ring, you must consider its diameter and width. While thinner rings tend to fit loose, wider rings fit slightly tighter. However, choosing the ring width is about aesthetics and personal choice. Ring width is usually measured in millimetres. If you are looking for a thinner ring width, you should consider rings between two and three millimetres. However, such rings are more delicate. People often prefer rings with size between three and four millimetres. (source)
Here are a few tips to consider when determining proper ring size:
Finger size can vary depending on several factors including temperature, time of day, or weight fluctuation.
The ring finger is the number between the middle finger and the pinkie.
Women usually wear engagement rings on their ring finger of the left hand.
Usually, the ring finger of the dominant hand is slightly larger.
For most accurate measurements, measure the finger size at different times of the day.
Choosing the perfect engagement ring – Budget
So, now you know how to pick the perfect engagement ring! But an important consideration one can't miss is its cost.
How much should one spend on a wedding ring? And the simplest answer to this is, it depends on your budget. These days, people are more likely to buy diamond rings they can afford without getting into debts. Just choose your budget and decide the shape, stone and clarity accordingly.
Before you proceed, make sure to contact a trusted jeweller. Don't fall prey to deceitful vendors.
Choosing a perfect engagement ring – Zodiac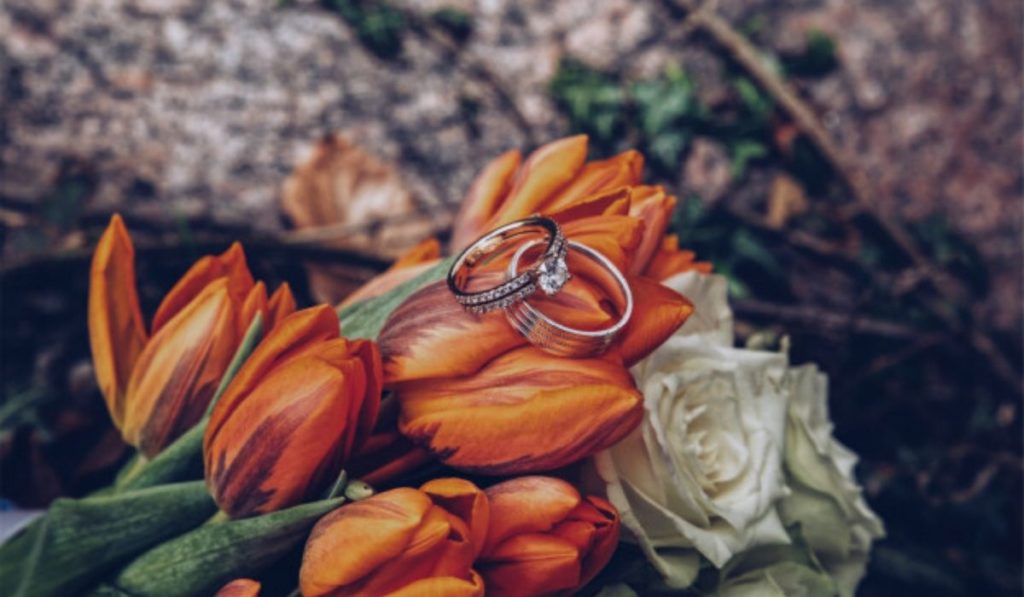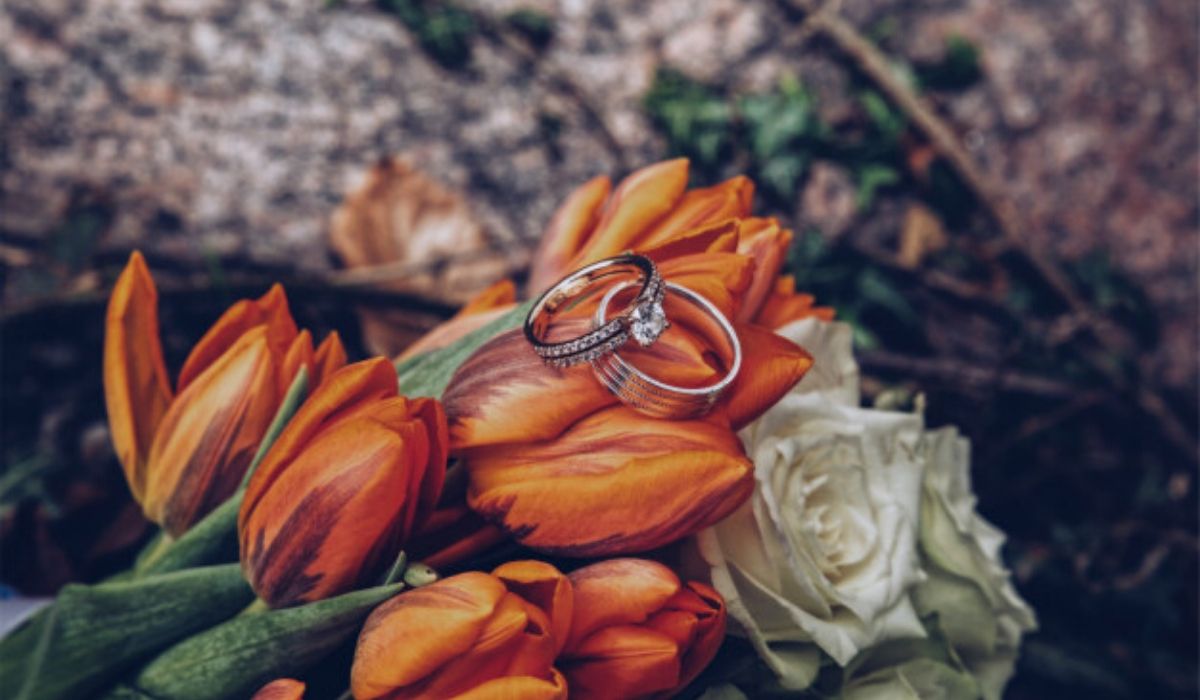 Does your dream engagement ring match your Zodiac sign? Wondering? Yes, your zodiac sign can guide you in choosing the ultimate symbol of your love. here's a quick guide:
Aries
An emerald cut diamond ring will look apt on a confident, pioneering, strong and adventurous Aries women who are unafraid to stand out.
Taurus – choosing the perfect engagement ring for her zodiac sign
Generous, grounded, and kind-hearted Taurus woman should go for cushion-cut diamond rings that complement a strong and everlasting companionship.
Gemini
An eternity band is the ideal engagement ring for energetic, playful, versatile and unwavering loyal Gemini women.
Cancer
Pear-shaped diamonds suit the most sensitive, imaginative, and passionate Cancer women.
Leo – choosing the perfect engagement ring for her zodiac sign
Leo women can choose a custom engagement ring or cushion-cut diamonds to match their creative, attention-creative and detail-oriented personality.
Virgo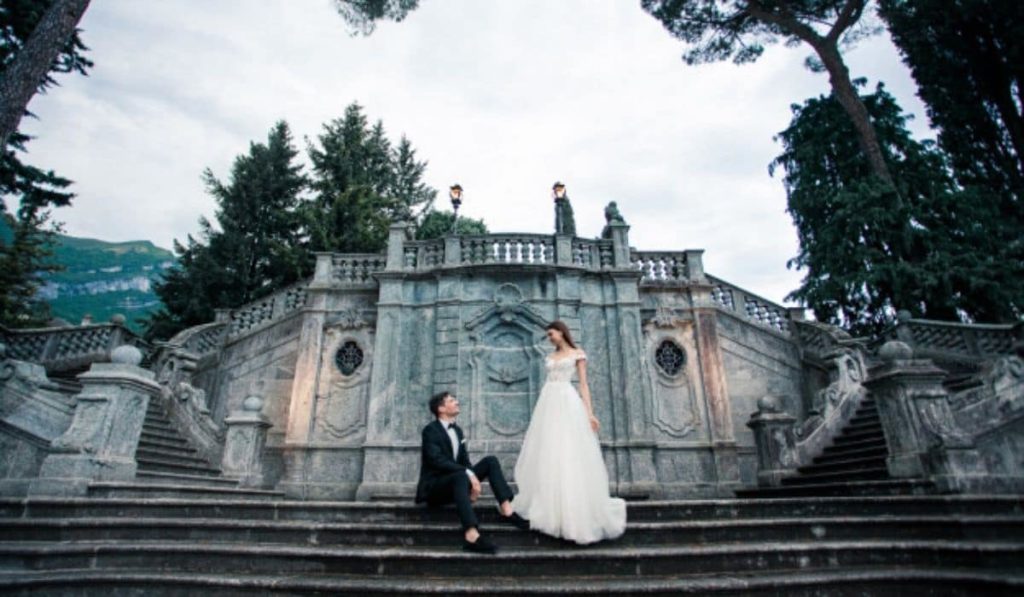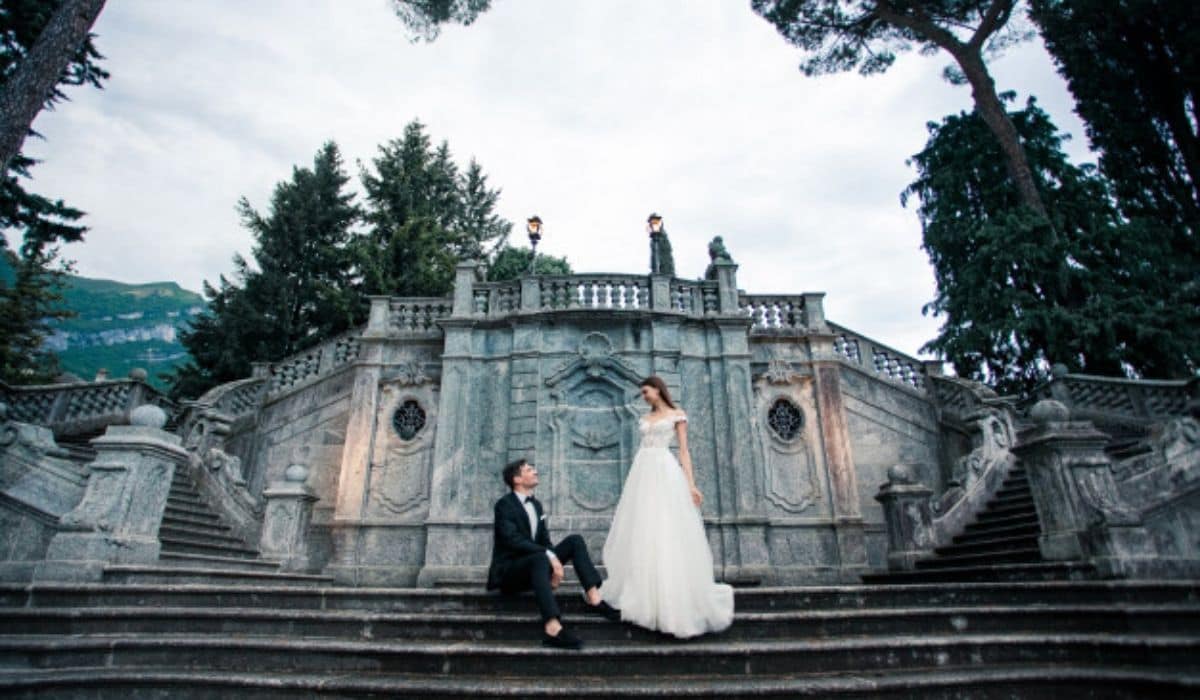 A round-cut diamond ring can be an ideal pick for modest, charming and down-to-earth Virgo women.
Pisces
As mysterious and deep as the ocean, Pisces women should choose Asscher rings to depict the depth of their love.
Aquarius
Fierce and independent, a yellow diamond is a right choice for the bride that's always true to herself.
Capricorn
Perceptive and ambitious, a vintage engagement ring is the right pick for Capricorn women that can explain their sophistication and brilliance.
Sagittarius
A non-traditional pink morganite ring is ideal for free-spirited and fun-loving Sagittarius women.
Scorpio
A Marquise-shaped diamond can make you win the heart of bold, fierce and energetic Scorpio women.
Libra
Choose an aquamarine engagement ring that matches your calm, graceful and serene personality.
For a better decision, please consult a gemstone specialist or an astrologer.
Creating a Custom Engagement Ring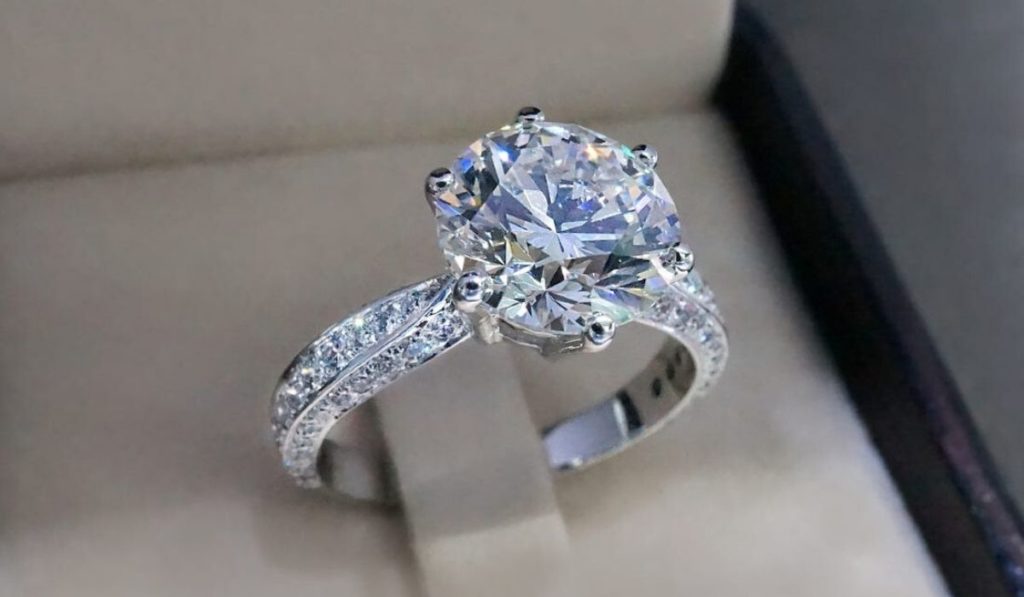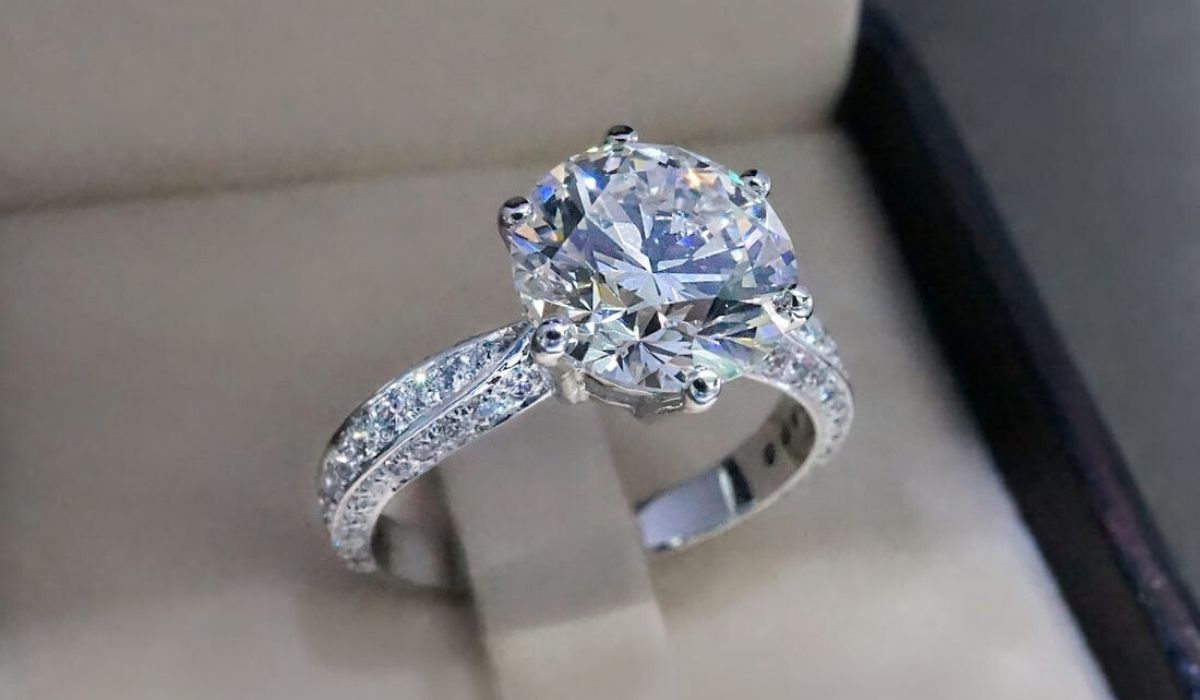 You're head over heels in love with your boo, and now you are planning to take your relationship to the next level! Great. Now you're looking for that symbol of your love – your dream engagement ring. But those in the market failed to win over you. Now what?
No worries! You can create a custom engagement ring that is as unique as your relationship. Just follow these easy steps:
Choose a metal of your choice to design your engagement ring. You can choose from a range of metal types, including white gold, yellow gold, silver, or platinum. If not these classic ones, you can also choose from titanium, palladium, rose gold, and recycled metals.
Next step is to choose the special stone. Since there are a number of options, the best way here is to go with your instincts and let your heart decide.
Once you've selected the metal and stone, it's time to decide on the cut. You can go with traditional cut styles like cushion, oval, emerald, pear, round, radiant, Asscher, and Marquise. If not the traditional ones, you can leave the stone cut for a unique look. You will also need to choose the diamond setting as per your preference.
The last step is to find a highly recommended jeweller. They should have adequate experience in making custom rings. And… wait for the jeweller to do his work. Soon, you could see your dream engagement ring.
Conclusion
Engagement rings are undoubtedly the most valuable piece of jewellery you will ever purchase. And to make your special day even more special, finding the perfect engagement ring is an obvious thing. Don't get caught up in a trend. Instead, follow the tips discussed in the blog and make a smart choice. It is always great to consult a professional jeweller before you make any decision. Remember, your engagement ring should be as perfect as your partner!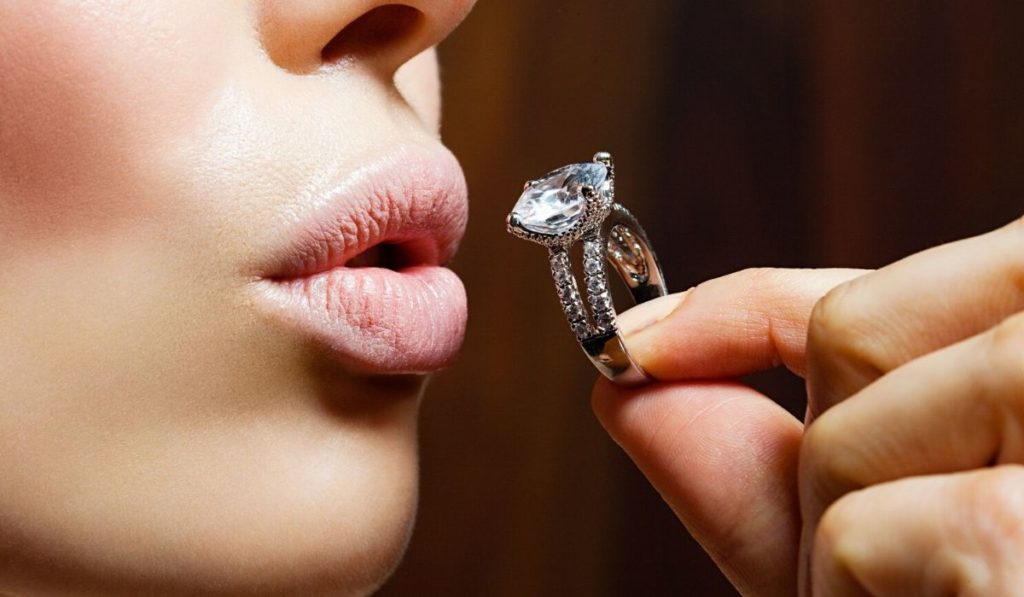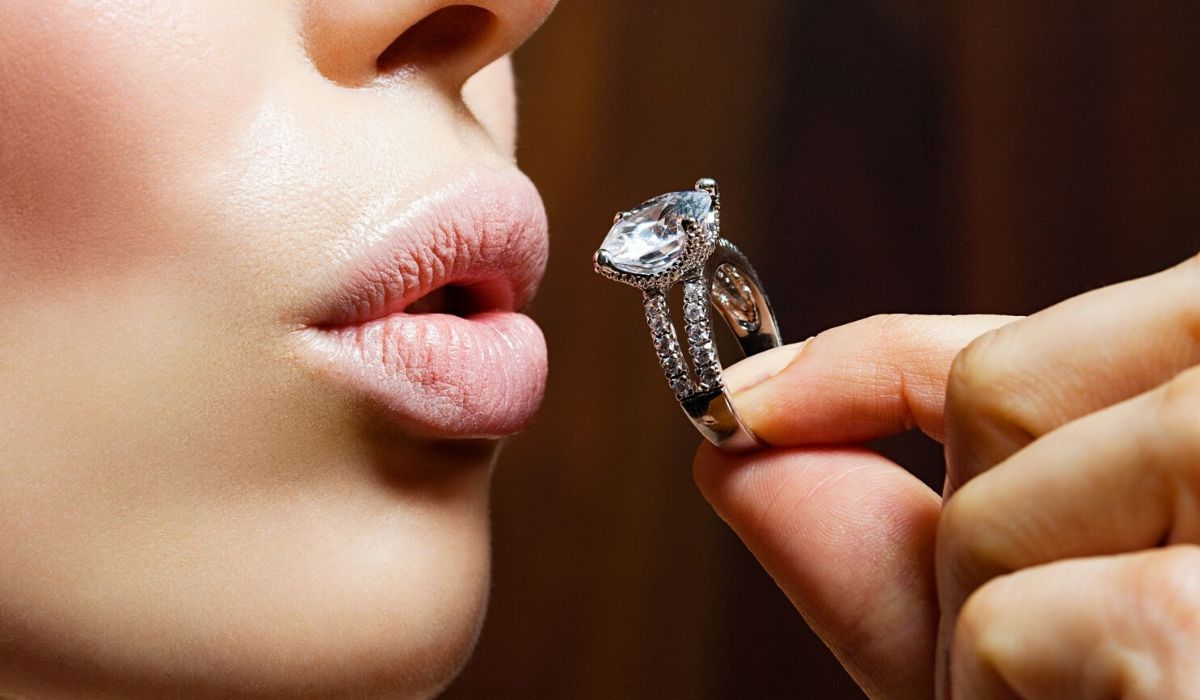 Frequently Asked Questions
Why do we wear engagement rings only on the left ring finger?

Several ancient beliefs are associated with wearing the engagement rings on the left ring finger. The Romans believed a vein of the ring finger on the left went directly to the heart, called the vein of love. Thus, the vein of love was considered thereafter as a symbol of love.

What characteristics determine the quality of a finished Diamond?

Typically, there are 4Cs that describe the qualities of a diamond. These include Clarity, Cut, Colour and Carat. We have already described what Clarity of a diamond means. Let's know in detail about the other 3 Cs.

Colour – Diamonds are defined by their colour grades. Furtjer, this decides their price, as well. People love buying diamonds that fall into grades D to F – the grade range for colourless diamonds. These are rare and hence costly.

Cut – The cut of a diamond determines how the light which enters into the diamond from the above will be reflected back to the eye of the observer. It is worth noting that a perfect-cut diamond reflects light to its optimum.

Carat – The weight of a diamond is measured in Carat. One carat is equal to 0.20 gram. The price of a diamond defines its cost. For example, a diamond weighing 0.99 carats will have a low value.
People usually prefer buying a one-carat diamond. A diamond with a deep cut won't show extreme brightness. But a diamond with a shallow cut will leak the light and would never be as bright as an ideal cut diamond.

What are the most popular engagement ring styles?

Popular ring styles include oval cut, emerald-cut, halo rings, three-stone rings, pave-setting rings, bezel-setting, solitaire.

How often should you clean your engagement ring?

To keep your engagement ring in tip-top shape and maintain its sparkle, you should clean it every other week (if you wear it daily). Gentle cleansing of your ring every alternate week. This can help you restore its sparkle and keep bacteria away.