Who doesn't like to feel like royalty? For the true queen at heart, a ring with a princess cut stone is the most obvious choice for an engagement ring. If you want to know more about this truly regal type of ring, read on.
What is Princess Ring?
Princess ring is actually the simplified name given to rings that have a princess-cut stone. Princess cut diamonds are very popular. In fact, princess cut diamonds are the most popular after round diamond. The cushion-cut follows closely behind. (source)
The princess cut reached its peak popularity in the eighties and nineties. Even now, they remain extremely popular. Nowadays, other cuts like oval shapes, oblong cuts and emerald cuts are gaining in popularity. However, the princess cut remains a perennial favourite.
A princess-cut is considered to be the quintessentially feminine cut among diamonds. If you go to any jewellery store and ask to see their diamond ring collection, almost half of them will sport a princess cut diamond. (source)
So what is the princess cut?
From above, a princess-cut diamond looks like a square or rectangle. However, when viewed from the side, a princess cut diamond looks like an inverted pyramid, with four bevelled sides. In other words, it has a "face-up" look.
When looked at from above, it can show an "X" shape. The princess cut is said to be a descendant of the "French" cut. The name was in vogue since the 1960s, but what we identify as the proper princess cut today was developed much later. It was created in 1980 by Betazel Ambar and Israel Itzkowitz. (source)
A princess-cut diamond is of brilliant facet, which gives you maximum sparkle.
Princess-cut diamond engagement rings are extremely common. However, you can always wear other rings that sport a stone with the same cut.
A princess ring is always a great way to jazz up your look because it is always an eye-catching accessory.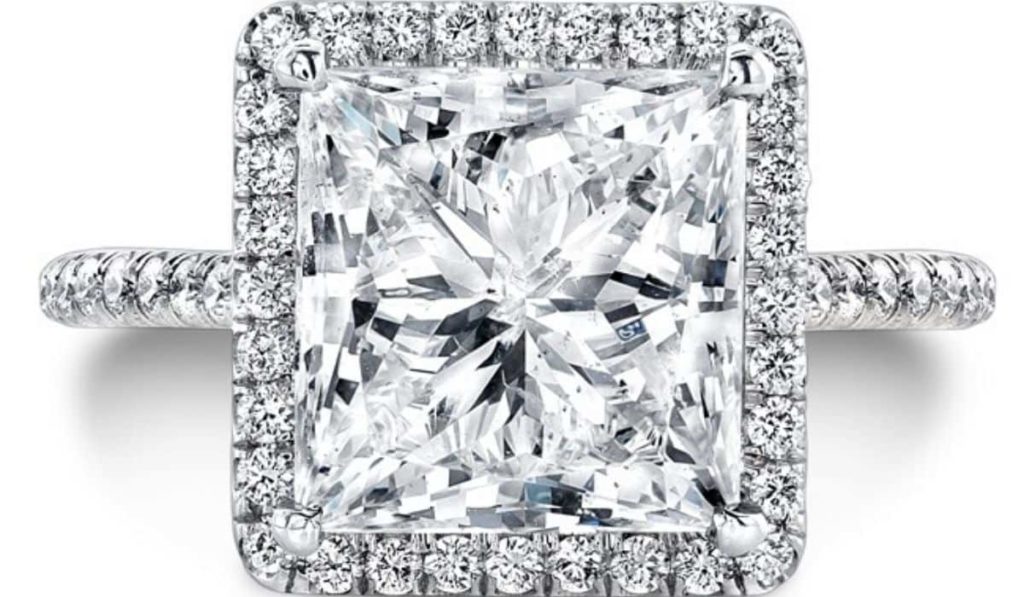 However, due to its pointed edges, a prince cut diamond is also more prone to damage than other cuts like emeralds that have smoother edges.
Magic of Princess Cut Engagement Ring
As we said before, princess cut engagement rings are extremely popular. One reason for that is that the cut is synonymous with brilliance. There are few diamonds that are as eye-catching as a princess cut diamond.
These diamonds are known for their clarity. The shape captures the light beautifully, which results in a dazzling reflection.
You can sport many celebrities sport princess cut diamonds. Not only are they a popular choice for engagement rings, but are also brilliant accessories in their own right. (source)
Best Princess Cut Diamond Ring
You can find many good designs for diamond princess rings. There are many that come with plain bands, while many come with accompanying stones. These stones can be smaller diamonds or cubic zirconia stones.
However, princess cut diamonds pair well with colourless stones like diamonds. They are usually not paired with other coloured precious stones like emerald, rubies or sapphires. This is because the brilliance of the cut shines best on its own- and may clash with other colours.
Usually, princess cut diamonds are set against white gold, platinum or sterling silver. This is because the whiteness of these metals magnifies the princess cut diamond's brilliance. However, apart from a traditional white metal ring, rose gold rings are a good fit for princess cut diamonds.
Different types of princess rings
Gold is always a versatile metal when it comes to gemstone jewellery. Of course, gold rings with princess cut diamonds are also the preferred choice for many women. They are especially popular in India.
Diamond solitaires look great when set against gold rings. A subtle gold band with a princess cut diamond is a great choice for a solitaire ring. It is a classic design that never goes out of style.
If you do not want the yellow flash of traditional gold in your princess ring, you can opt for white gold, green gold or rose gold.
Rose Gold Princess Ring
Some may choose to add some colour to their princess rings with a rose gold band. A rose gold princess ring gives a hint of subtle colour that does not fight with the brilliance of the stone and makes it look extra feminine.
Rose rings are especially romantic. So, if you are looking for a dream proposal, a rose gold ring with a princess cut diamond makes for a great choice.
Other princess rings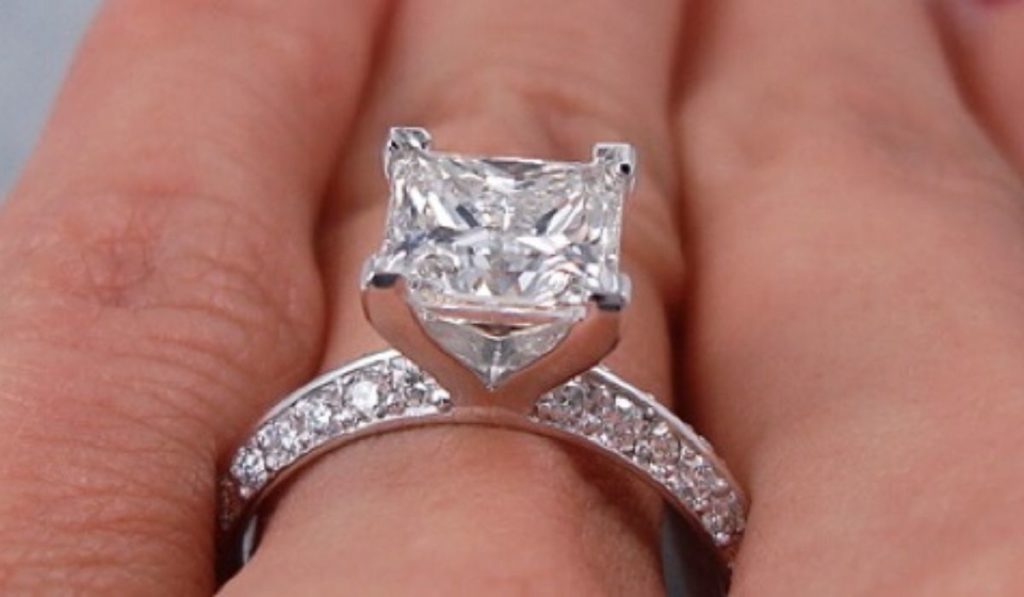 Of course, princess rings are not limited to only diamonds. You can use other gemstones in a princess ring too. You can go with a cubic zirconia instead of diamonds- which will be easier on the pocket but will look just as beautiful.
Other stones, like amethyst, garnet, aquamarine, moonstone or topaz look equally great in a princess cut.
However, stones like cat's eye, lapis lazuli or opals are not suited to princess cuts.
You can experiment with a variety of designs with princess cut stones. For example, you can try setting an unpolished diamond against an oxidized silver band to get a vintage look. This kind of vintage look can be enhanced by setting the main stone in the middle of other non-polished gems like moonstones or topaz.
Similarly, you can try setting a coloured gemstone against a sterling silver ring to get a good modern design. These can be great for partywear. Solitaires in such variations can also be great for daytime looks. These designs look sophisticated and sleek and pair well with elegant, classic looks.
A good way to set these designs off will be to wear a ring with a stone whose colour contrasts with that of the dress that you are wearing. For example, bluestone can be set off by a pink, peach or coral dress. A green dress can set off a colourless stone, while a green stone can be contrasted with a yellow dress.
Princess Tiara Rings
Of late, tiara rings or crown rings have emerged as the "other" type of princess rings. They come in two forms.
First is the princess tiara design. These are rings that literally look like a tiara that a princess wears. They consist of a plain metal band that shows a tiara-like formation.
The other type is the crown ring, which looks like a crown. These often look like a classic king's crown. Both princess tiara rings and crown rings come complete with lattices and curves. Stones are set at appropriate places, which make the ring look like a miniature tiara or king's crown.(source)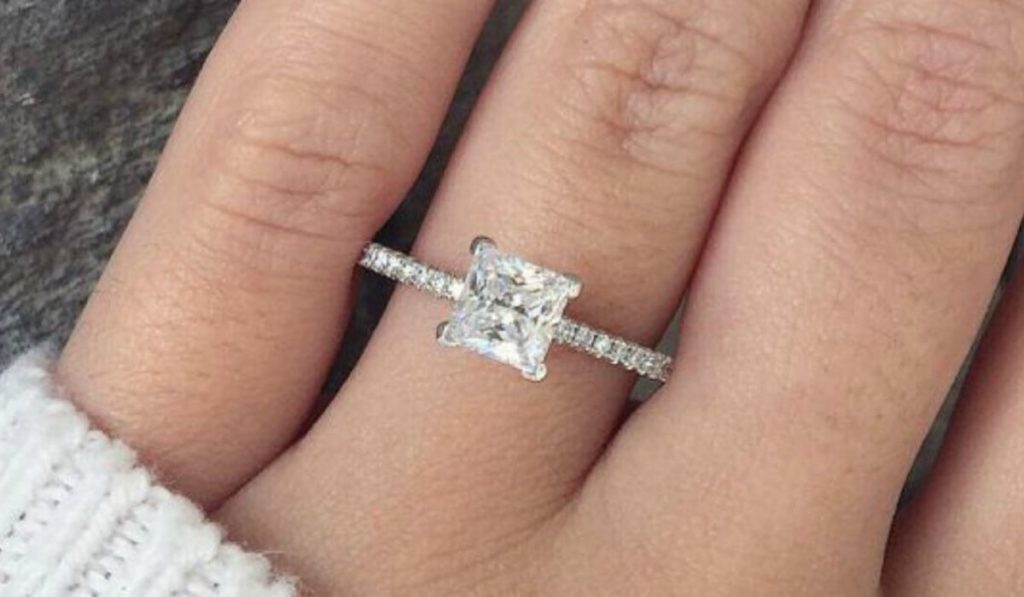 Often, a princess cut stone is set in the middle to give it an extra oomph.
Of course, tiara rings can be expensive, but they are also great for costume jewellery. When it comes to expensive jewellery, a gold band is more popular than a white band with a tiara design. The crown-shape is usually studded with diamonds or other stones.
Rose gold again, is a popular choice for tiara rings. Sterling silver crown rings are gaining in popularity too.
The crown rings or tiara rings go well with vintage and goth look. A good thing about crown rings is that they can be chunky too, and can be worn with more edgy looks. If you want, you can contrast your dress with a chunky crown ring in oxidized silver to add some hard edginess to your look.
However, if you want to get a crown or tiara ring, it is very important to know your ring size. This is because the crown or tiara layout should fan out proportionately across your finger. If the sides of the tiara get obscured, they will lose their charm and fail to create the desired impact.
Things to keep in mind
While princess cut diamonds are favoured for engagement rings, you can always wear other rings with princess cut stones. A princess-cut makes for a classic look and complements wedding bands very well.
You can also replicate the princess cut in other gemstones that have clarity. These make for modern looks, and you can even personalize your ring by using your birthstone in a princess cut.
Princess rings are romantic and feminine, and you can never go wrong with a princess cut diamond ring as the choice of an engagement ring. However, it is always good to know your ring size before you make your purchase decision. This is because if your ring has to be resized, it may disturb the original design.
You can always personalize your princess ring. Try different combinations of metals and stones. Look for solitaires in unusual colours. Go for vintage designs or art deco rings, experiment with the colour of the band and even go a little extra if you want.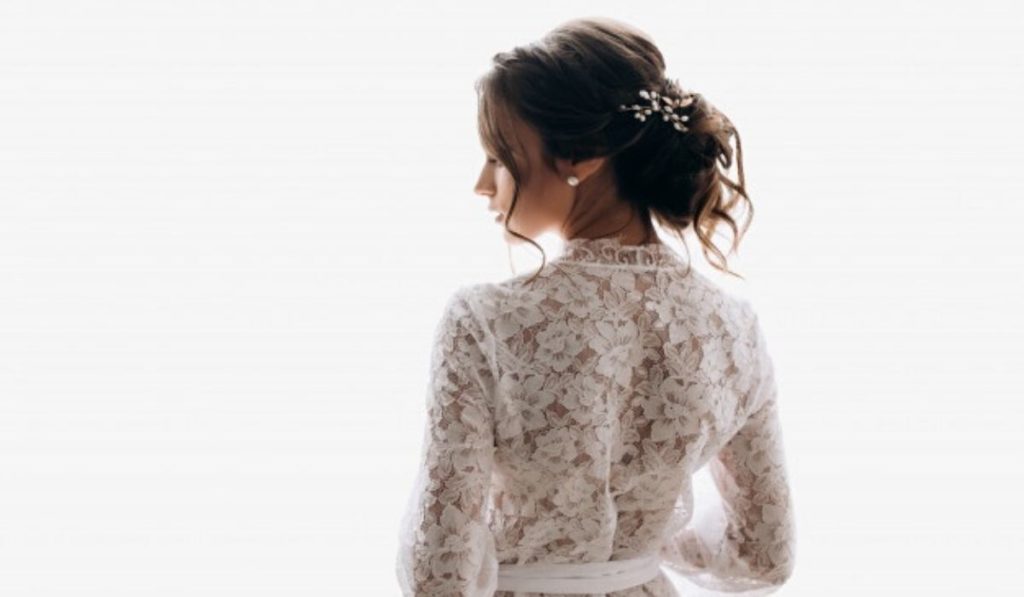 Remember, rings are versatile accessories. They are a great way to dress up your look. So if you want to jazz up a simple outfit, pair it with an eye-catching princess ring. Go for princess tiara or crown designs if you want to stand out- this will make for a great cocktail look.
Princess cut rings are great for daywear when in solitaire form, or can be the perfect party look accessory when bold. So play around, and find the ring that sings to you. After all, a queen should never look less than royalty.