You have saved up for a glimmer of diamond for far too long. So what do you look for when buying your very own diamond stud earrings? We have a diamond stud earrings guide for you to learn all there is to know about buying diamonds. So get your reading glasses on and let's get started.
WHY THE CRAZE WITH DIAMOND STUD EARRINGS?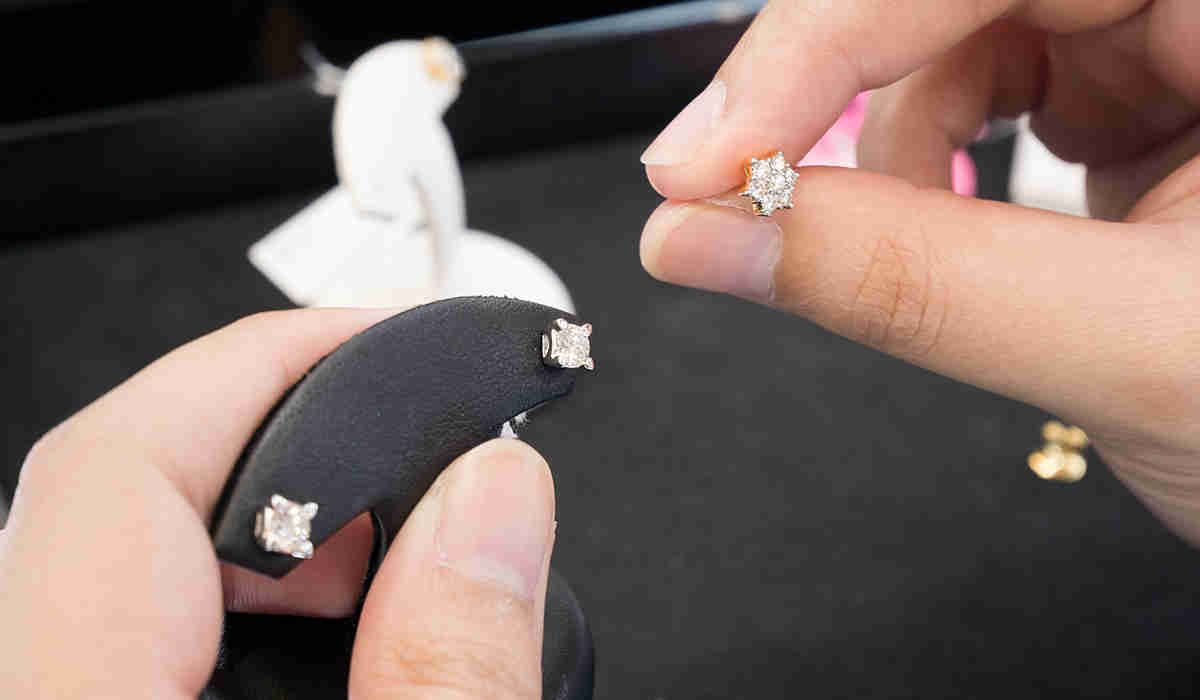 Diamonds have to be that one stone that has gathered praise and appreciations galore for as long as it had been discovered. There's no coloured stone that has drawn as much attention by its price and beauty than this colourless brilliant magnificence.
Women have been wowed by it, wars have been fought over it, and yet it remains one that everyone wants to have, at least a carat's worth of it.
HOW TO CHOOSE DIAMOND STUD EARRINGS FOR WOMEN?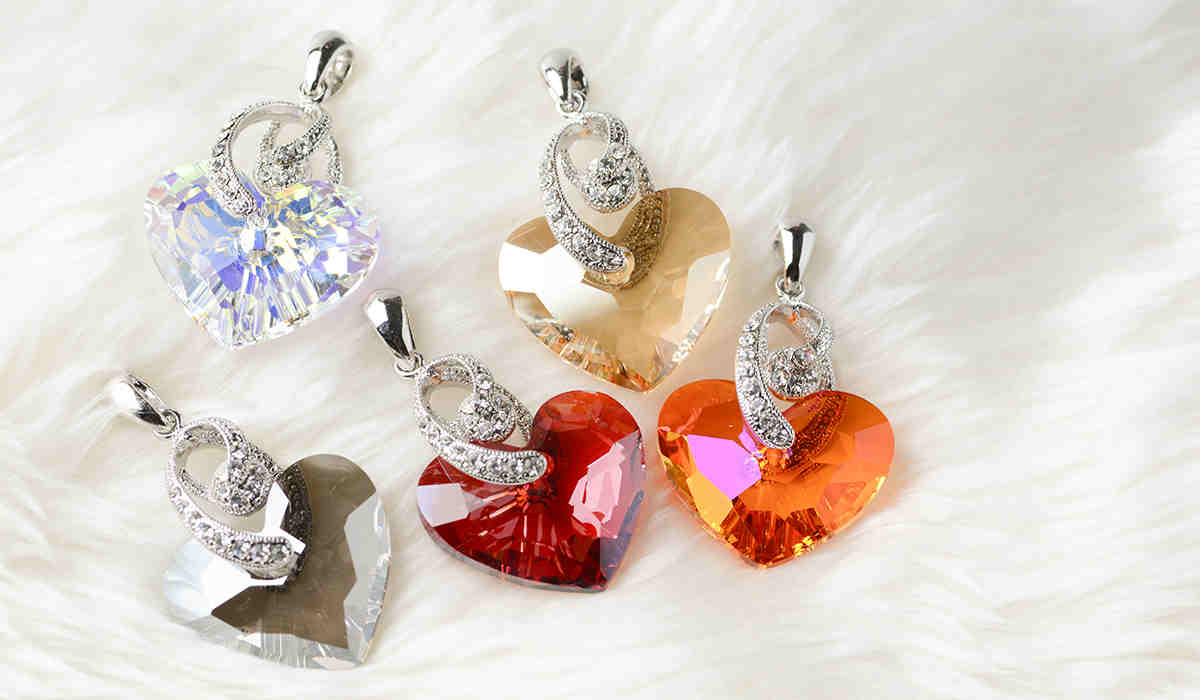 When buying any piece of diamonds, due to their exaggerated price tag, you should be careful of some critical factors before you seal the deal. Here are the general guidelines to look for when buying a diamond.

Let us first introduce you to the 4C's of diamonds. They are the carat, cut, clarity, and colour. These factors are marked as clarity grades, cut grades and colour grades on the jewellery and are paramount in defining the quality of your gemstone.
COLOR: Why bother about it?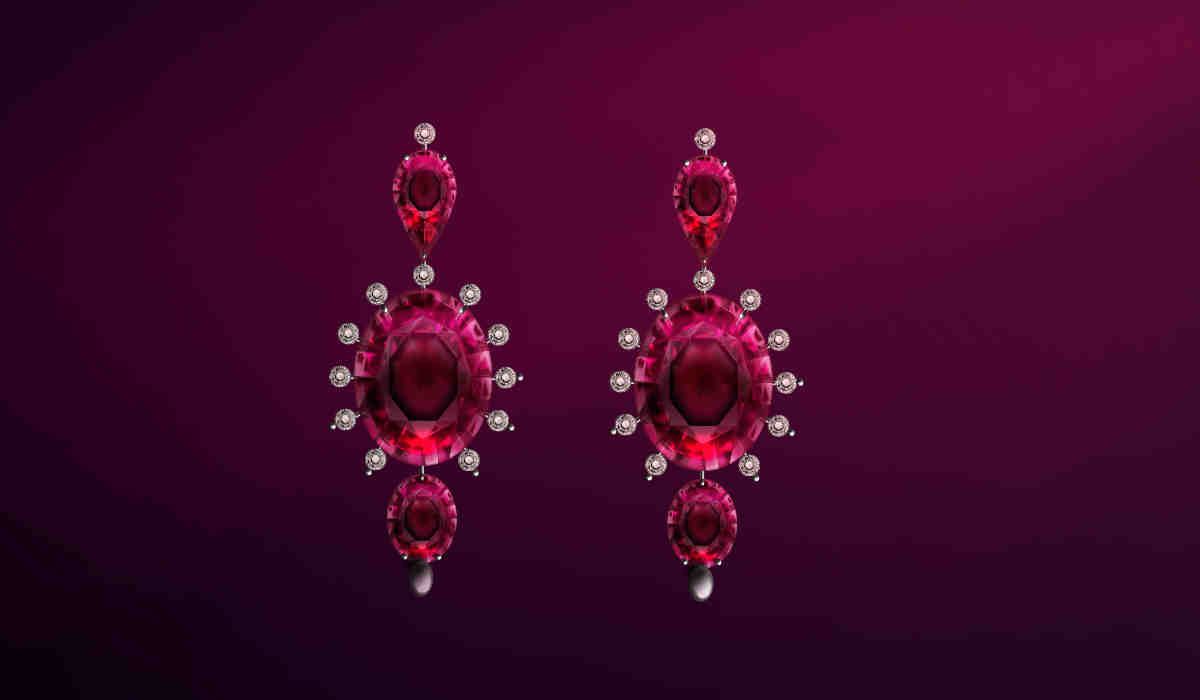 Since it is a naturally occurring stone(although it can now be synthesised in a lab too), it may have colour variations. Not all diamonds are pure white. Inclusions and presence of other elements in a diamond can dim its hue to a yellowish tone. Thus diamonds are usual colour grading into these broad categories.
L-Z Color Diamonds (Faint to Light Color)
K Color Diamond (Faint)
J Color Diamond (Near Colorless)
I Color Diamond (Near Colorless)
H Color Diamond (Even Nearly Colorless)
G Color Diamond (Almost Colorless)
F Color Diamond (Colorless)
E Color Diamond (Colorless)
When buying a diamond stud, it is best to choose H-J range for colour. It is almost colourless, and the tint isn't visible from the normal distance. Since it is a smaller diamond that is used in studs, it does not appear tinted as much.
CLARITY: What is that about?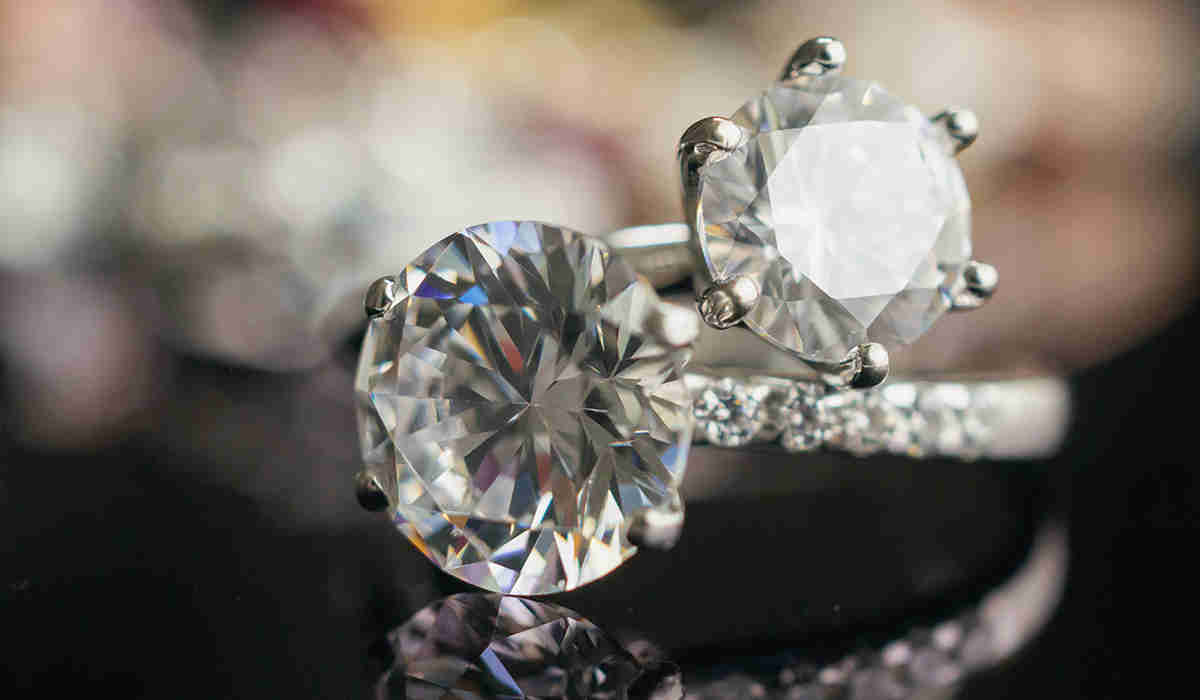 This factor is very important in the sparkle of the diamond. Your gemstone must be clear of inclusions and imperfections. The clarity factor becomes more prominent in larger sized diamonds.
You should preferably go for a pair of studs in the i1 clarity scale. You can find the clarity factor marked on your diamond certificate along with the other factor. If you choose low clarity studs, it will have visible inclusion and reduce the lustre of the jewellery.
CUT: Is it a big deal?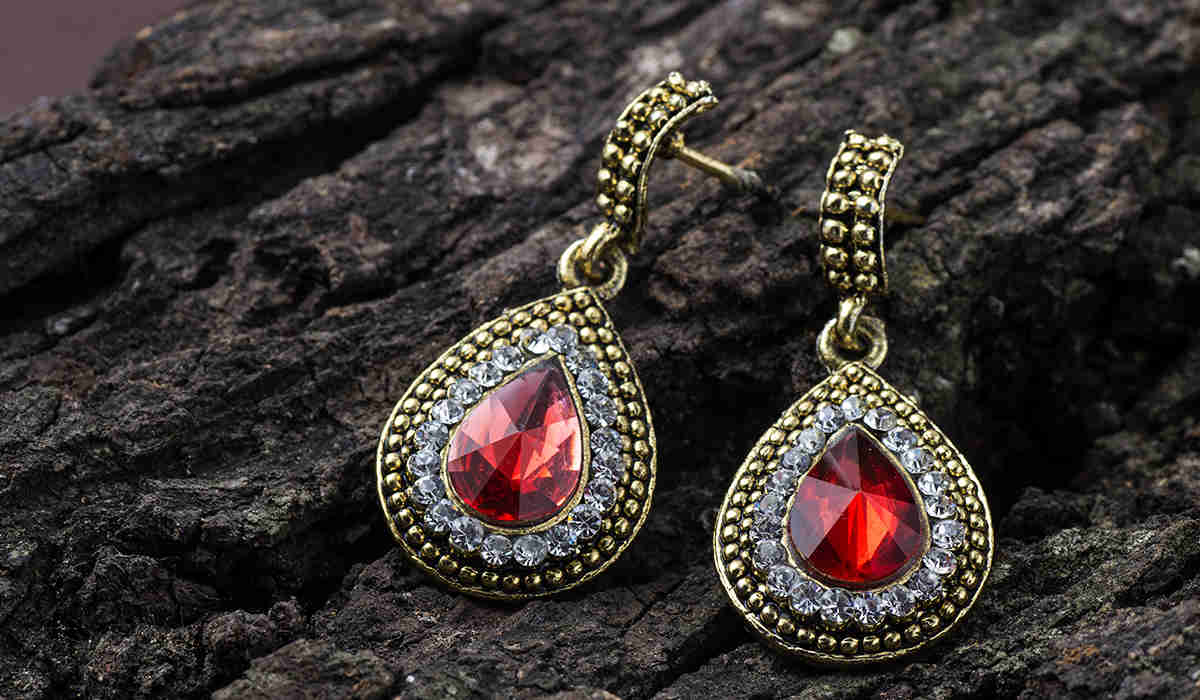 Of course, it most definitely is. The sparkle and brilliance of a diamond stem from its cut. It is the skill of the craftsman in cutting a raw diamond into beautiful Round, Marquis, Emerald, Pear shaped or Asscher cuts that makes the stone so coveted.
Therefore a diamond must surely be well-cut. The right style of cutting makes your diamonds appear more brilliant. But you need to avoid deeply cut diamonds as well. This can make your stone look smaller than it actually is. When it comes to diamond, we prefer bigger over smaller any day.
CARAT WEIGHT: What's different about it?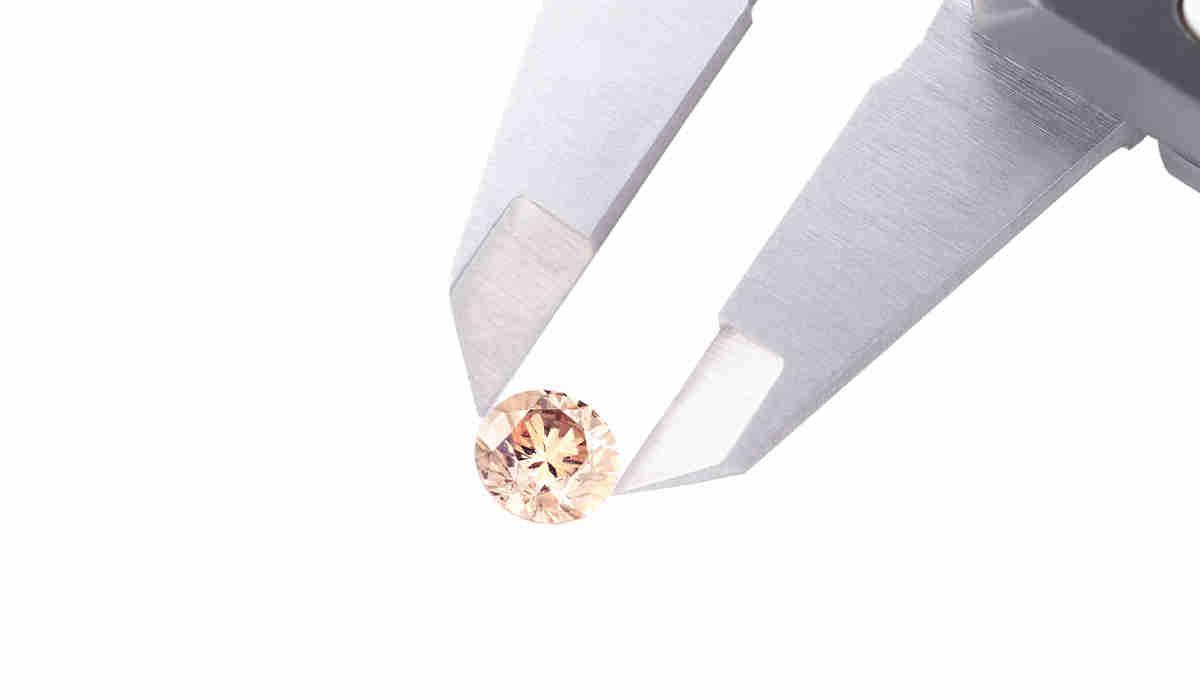 The weight of a diamond is measured in carats. One carat is equal to 1/142 of an ounce or 200 milligrams. Most people imagine that carat weight is the size of the diamond. However, two diamonds of the same weight can look completely different in size. Also, you must know that the diamond's price increases exponentially with its carat. This means the price of two small diamonds and a single diamond of the same total carat weight is very different.
The finest diamonds are colourless, rare and expensive. The colour of the diamond does not have an impact on the brightness or sparkle. Diamonds with fewer flaws are rare and therefore more highly prized. Most flaws do not take away from the beauty of the diamond because they are invisible to the naked eye.
Diamond stud earrings are sold in every quality and price range. 1crt diamond stud earrings are the most popular choice today due to its beauty and affordable pricing. When it comes particularly to diamond stud earrings, here is a guide to help you buy the best of your choice and budget.
BUILDING YOUR OWN DIAMOND DECADENCE
Diamond studs are much lauded for their simplicity and sheer elegance. Even celebrities and runway models often show off their simple pair of diamond studs as opposed to chunky dangler earring. This is because of diamonds' priceless beauty and richness.
How to match single diamond stud earring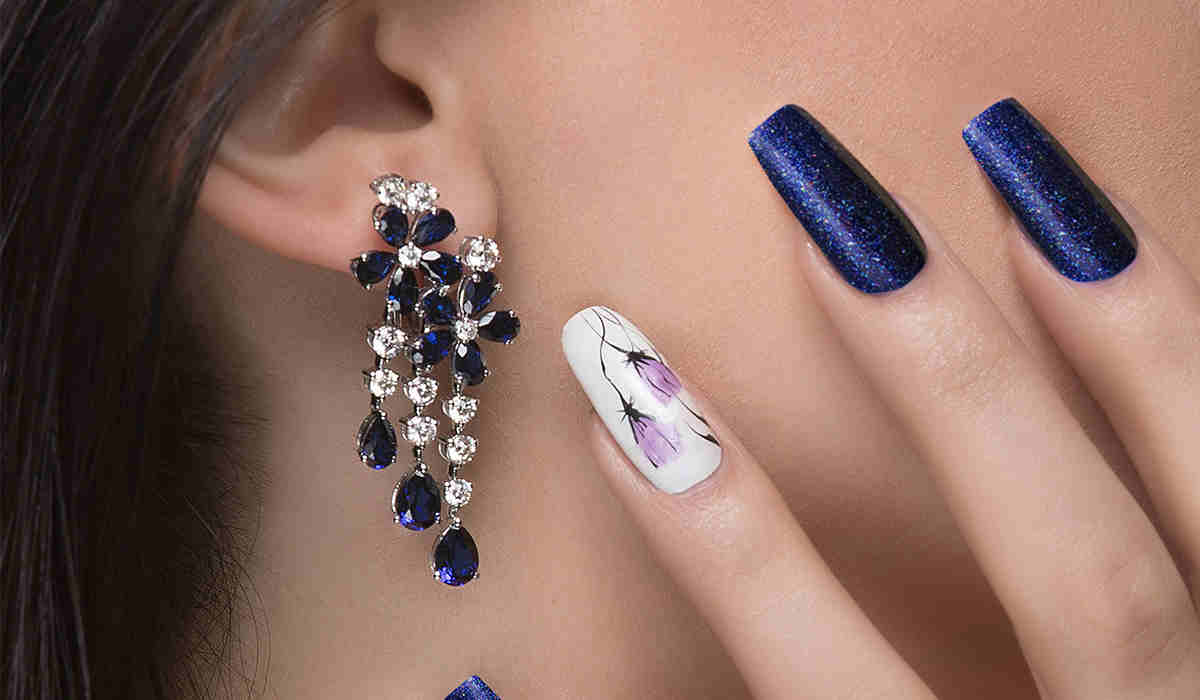 Now to actually buying diamonds. Here's the diamond stud earrings guide that you've been waiting for. If you are buying studs that are two-carat total weight or higher, you will probably want to "build your own pair".
Your sown custom diamond studs can give you the design of your choice and your pick of the diamond of the right cut, colour, clarity and carat. For this, choose your favourite diamond and find a pair that matches it. Now you can have them put in the setting of your own liking for a custom diamond stud earring.
When you are going this route, you'll need some help making sure that the two stones match, and making sure you are not spending too much on features that will go waste.
When looking at earrings that are smaller than 2ctw(carat total weight), it is a practical decision to purchase a pair of non-sorted preset diamonds. The exact clarity and color don't matter as much on stud earrings, but you can get better value with non-certified diamonds in this case.
HOW TO BUY DIAMOND STUD EARRINGS
1. First know how much you are willing to spend on your earrings, i.e. your budget.
2. Choose the metal type(gold, white gold, silver or rosegold), diamond shape, and color.
3. Choose how you would like your diamonds to be cut and the setting it should go on.
4. Decide whether you would like to design your own earrings or buy a pre-set.
5. If you are building your own, make sure that the two stones you buy are matching.
TIPS FOR BUYING REAL DIAMOND STUD EARRINGS ONLINE
Now if you are shopping online, you need to be extra careful. Here's what you need to watch out for online diamond shopping:
Know your websites: Only buy diamond jewellery from trusted diamond merchants and stores online. Duh, we know you know that. But be extra careful, with your money and your jewellery.
Opt for ones that have quick delivery and preferably branches in the next city at least, in case of issues with your jewellery.
Choice: You need a place that has a great selection. You can't simply choose the first one that shows up on their page. Look for sites with good photographs and detailed description of the diamond.
Reviews: Good websites know the importance fo customer feedback. Look for customer reviews about the online store and its products. A quick Google search can tell you a lot about the authenticity of the inline store and what people are saying about it.
Return policy: This is very important. In some cases, you may not(God forbid) get the diamond stud as you had ordered when it arrived. Or it may look different from what you saw online. If so, they should have an easy and secure return policy in place. This way, you can get it exchanged or refunded without hassle.
Billing: Make sure that the dealer has a certified bill and that each part if the process like payment, shipping status etc. are intimated to you.
WHAT TO LOOK FOR WHEN BUYING A DIAMOND?
Some of the major customer concerns you should be thinking about and verify before buying diamonds online are:
1. How can the consumer trust what the vendor claims about the diamonds that they are selling?
2. How can the consumer reliably compare prices across different vendors if no objective 3rd party can attest to the fact that they are comparing an equivalent product?
3. Customer reviews are great when you are giving the customer confidence in a particular vendor, but how can the consumer compare customer service across different vendors?
What's the Bottom line?
When purchasing diamond stud earrings, one should know that the quality requirements are significantly negotiable when compared to diamonds that are set in engagement rings or more elaborate jewellery. Transparency(not for the diamond)in the transaction is important, and a guarantee of good quality diamond jewellery is key when making online diamond purchases.
In this case, diamond studs are the most convenient to buy online. This is because they have smaller diamonds set in than rings, therefore some of the inclusions and defects can be neglected, and you can even get steal deals most of the time.
What about the fitting of real diamond stud earrings?
It's a diamond, a precious gem. So the fitting of the jewellery also has to be perfect for the stone to shine. Here's a recap of the fitting style that suits diamond studs the best.
Watch out for the setting in diamond stud earrings designs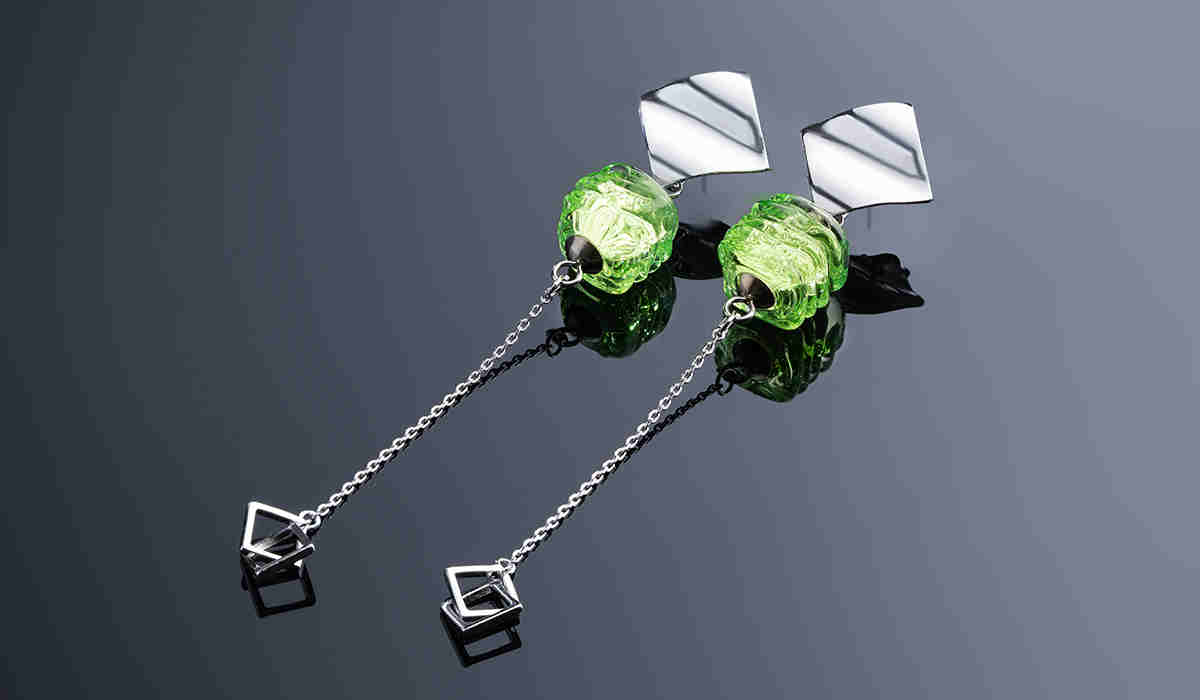 Your diamond studs should be flat against your ear, and the design of your setting can make the difference. Our settings are handcrafted with attention to the details that make a better fit. The secret to studs with a good fit is balance. The setting should be designed such that the diamond sits as far back towards the post as possible.
Diamond jewellery need not always use this type of setting.
The setting depends on many factors. It can be the weight of the diamond, it's size, the number of diamonds in the jewellery, how far apart they are etc. Many jewellers use a crown-style setting for diamond studs. This style pushes the diamond too far forward in the setting and often results in a stud that looks droopy when worn. You must have seen many a one diamond stud earring falling off the ear. Watch out for these and make it to try them on before you buy them.
What about securing small diamond stud earrings?
Well, the stud is all pretty and shimmery, but what if it falls off easily. You don't want your precious diamond jewellery falling off, period. So how are diamond studs secured?
Did you know about FRICTION AND THREADED BACKS for studs?
What are FRICTION BACKS?
Friction backs are more convenient to wear than threaded backs. They are easy to put on and take off. They have only two notches on this post, so it is unlikely that they will ever slip off by accident.
What are THREADED BACKS?
Threaded backs offer a greater degree of security. It is virtually impossible for a threaded back stud to slip out of the ear. The only drawback is that women find it hard to wear and remove these.
WHAT ARE SOME OF THE FAMOUS CELEBRITY DIAMOND STUD EARRINGS?
If there's one thing celebrities are constantly praised and noticed for, it's their jewellery. Be it the Cannes festival or the Hollywood red carpet events like the Oscars or movie screenings.
One of our favourite celebrities to wear diamond studs so often is the Duchess of Cambridge, Kate Middleton herself. Often for her royal ceremonies and appearances, she is marked by her simple yet elegant dresses, and here petite and magnificent diamond studs. TV's super favourite housewife Eva Longoria too, is smitten for diamond studs. She isn't one to wear elaborate and showy jewellery but diamond studs seem to be her best friend.
Our very own Aishwarya Rai too rocks her diamond studs like a boss. She prefers simple solitaire diamond studs on formal occasions and when she is rocking a pantsuit. Angelina Jolie, Kim Kardashian and Jennifer Lopez are some other famous faces who have rocked the gem on their ears for years.
Diamond studs come in a variety of cuts.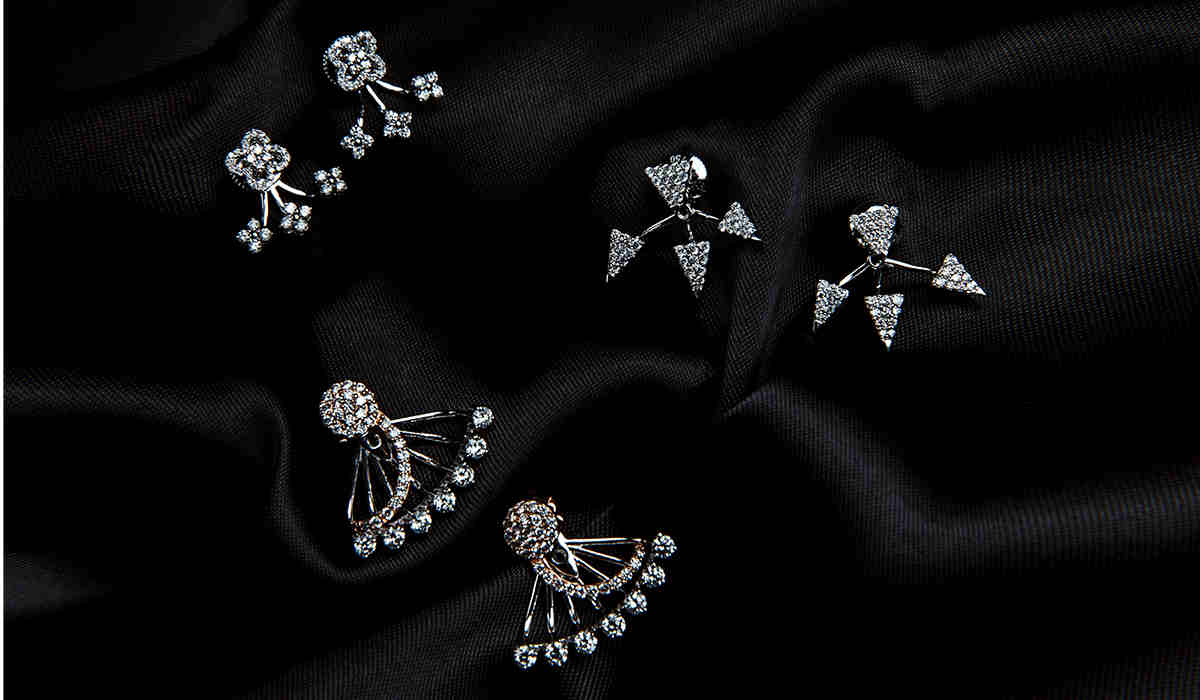 The Marquise cut diamond stud earrings are a very prominent style whereas the Oval diamond stud earrings are a very rare find. Princess cut and Radiant cut diamond stud earrings are some of the most common types of earrings that give high brilliance ad shine even in a smaller carat weighted diamond. These are great for diamond stud earrings for men since they are petite and have a brilliant shine.
Watch out for poorly cut diamonds that you want to stray away from when buying jewellery!
ARE DIAMOND SECOND STUD EARRINGS A GOOD BARGAIN?
Diamonds actually make a great candidate for second studs for two reasons. Diamonds are eternal, and a
piece of diamond on your body looks absolutely glorious. If you are one who changes earrings very often, as a second stud, your diamond stud will compliment all the other earrings you wear. Second studs are smaller than most earrings. Therefore, you can get them at a far lower price than the earrings. Yet it is placed higher on the ear than an earring, so they are more visible.
Round cut diamonds in a firm yellow gold setting are great to wear as second studs. Since second studs are smaller in size, be extra careful to choose a good and sturdy diamond setting for your stud. You don't want precious diamonds falling off from your jewellery.
WHICH IS THE BEST DIAMOND STUD EARRING FOR ME?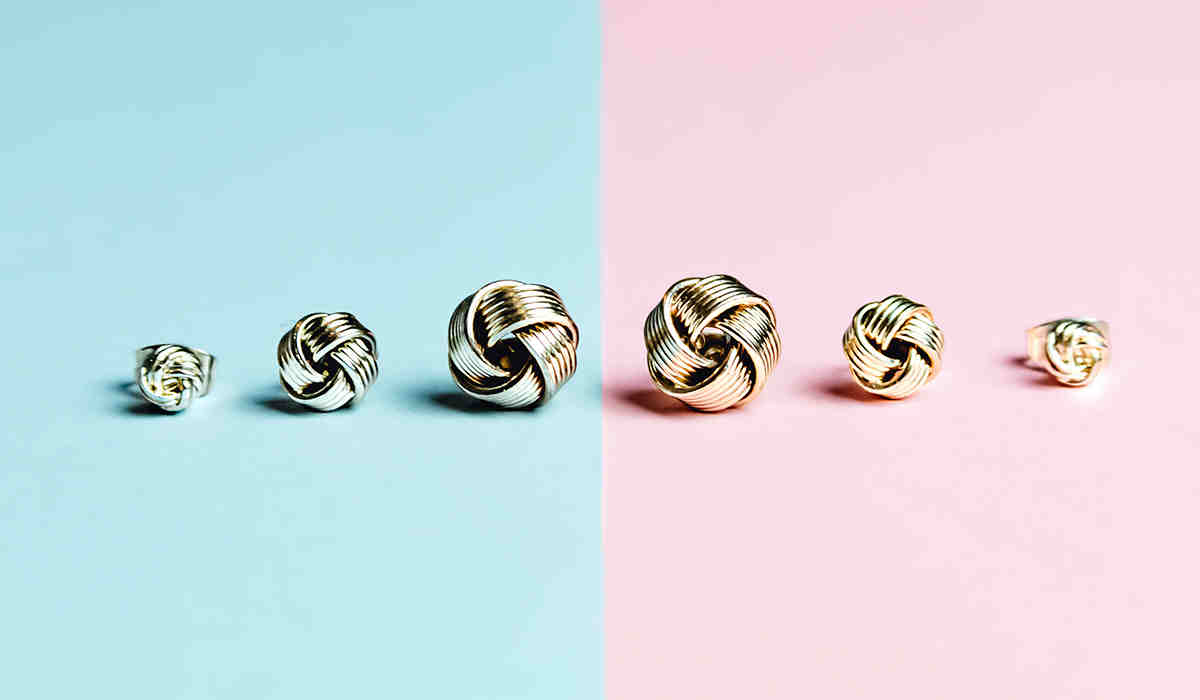 Well, the answer to it is "the one that you like the best". The last word when you buy diamonds is how well you like it when you wear it. Weigh the diamond quality and price to make an informed choice. Diamond stud earrings are the perfect gift and a versatile piece of jewellery that women can't resist. If you want to gift your girlfriend, wife or fiance a pair, diamond studs are the ideal choice. Now that you can buy them online, why hesitate? Your perfect gift to your partner or yourself is waiting for you!