Indian bridal jewellery plays an important part in your wedding trousseau. It captures the essence of culture. Indian traditional and modern wedding jewellery design has the potential to make any Indian bride look like a princess on an important day of her life. Must say wedding jewellery set design plays an important role there!
During the Indian International jewellery Week, jewellery designers showcase collections of beautiful and stunning bridal jewellery that blend the styles of the old world with Indo-Western contemporary design aesthetics.
We take inspiration from such exhibition and highlight the key trends that will shape your bridal trousseau the following year. We will point out popular trends that you should be aware of to choose your wedding jewellery easily.
Modern wedding jewellery design
Buying your wedding jewellery is a busy task and requires full attention. Trends change every year, be it gold, diamond, platinum, ruby, or pearls.
Modern wedding jewellery designs are most sought-after during wedding season. Wedding day is a special day in brides life, and everyone wants it to be perfect. For Indian society, it is the day that's also about the family's traditions and social standing.
One would want everything ready for the day from attire to makeup artist to jewellery. It requires a lot of preparation, and it is very difficult to choose the right jewellery. Every bride needs a unique and beautiful gold jewellery set design for wedding collection suiting her personality and attire of-course!
You only get ONE chance to choose the best Indian jewellery designs for wedding that you will love for the rest of your life. After all, there is no perfect bride look without proper jewellery. To choose the best modern wedding jewellery designs, we are here to help you.
How is buying jewellery different for modern brides?
The modern bride does not choose her wedding jewellery just as previous generations did. It is not something you wear once or twice in your life, and keep it in a closet for safety. Today's bride looks at latest gold jewellery design for wedding as a fashion statement. Modern wedding jewellery designs can add a modern touch to your bridal wear and help the heads turn for all the right reasons. Many brides now buy two to three small sets, which they wear all-together on their wedding day, and later they can opt for those separately.
Forever pieces!
In addition to it, they ensure that the attire aligns with accessories- bangles, earrings, necklaces, etc. and are designed in a particular way that they stand out separately.
Forever pieces!
In addition, they ensure that the accessories they team up with, be it bangles, earrings, necklaces, etc. are designed in such a way that they stand out individually as well.
Bridal Modern antique wedding jewellery designs
Latest South Indian Wedding Jewellery
Today's modern brides choose to match up with some of the latest south Indian jewellery designs, such as traditional temple jewellery and choker necklaces with basic designs. These can be best teamed up with traditional wear like sarees and lehengas. Traditional temple wedding jewellery designs can create an aura for bride.
Glittering Gems
Gemstones have always been prominent in Indian bridal attires, especially at weddings or cocktail parties. These shiny stones, whether ruby, emerald, or pearl, enhance any wedding sari or lehenga choli. And above all add class and beauty to your look.
Diamonds are a great friend for girls.
Talk about diamonds, and it will make any bride's heart race. Today, brides are experimenting with modern looks combined with traditional wear, and that's how they make sure they don't miss on their favorite even when going traditional. And you can check out our blog on where to find diamond studs.
Pretty Polki and Classic Kundan are perfect for modern wedding jewellery design
Polki vs Kundan- what is the difference? First of all, polki jewellery is more expensive than Kundan jewellery stones because, simply, it is an uncut diamond. Traditionally polki is used in Rajasthani jewellery and is always in demand during the wedding season due to its natural yet unmistakable luster and detailed art. Kundan is a crystal-clear stone often cast in pure gold and is very popular with North Indian brides. Who would not want modern wedding gold jewellery design for their big day!
So, we would suggest to go with any of the two between kundan jewellery designs for wedding & polki ones keeping your budget in mind. And swirl your way up to your wedding check list.
Prioritize personal style over social media trends for your modern wedding jewellery design
The wedding world is not untouched by everyday new trend concepts, and there is no shame in accepting the stylistic choices that truly speak to you. (Actually, that's part of the fun!)
"Trends will come and pass, but your wedding photos will last forever," famous bridal stylist Lauren Hartman said in an interview. "It's very important to make decisions based on personal style and emotional reasons — that way, you can look back and say, 'Those designs and jewellery meant something to me' rather than 'I saw someone on Pinterest wearing this, and I wore it, too.'" So pick your bags and go explore and see what makes your heart race and once you find yours don't forget get it customize aligning with your bridal attire!
What are the season's biggest Modern wedding jewellery Design trends?
The wedding seasons are all about modern wedding jewellery designs and all we see around us are gold jewellery, antiques, pearls, chokers, and more. The brides nowadays are opting for more contemporary design look which are lightweight and worth the money spent.
It is about getting the right look with comfort for the big day. Bridal jewellery in trend comprises exquisite pieces of Indian gold jewellery like earrings, necklaces, and chokers. Though if you are a diamond person and like subtle jewellery, you can also go for diamond jewellery such as choker and cuffs which are trending in. And who knows it better that investing in a shiny statement pieces is worth it.
Pearls :
Pearls will never go out of style. They have always been a piece of favorite jewellery for all brides. They balance your overall look with royalty and go well with all types of cholis and wedding dress colors.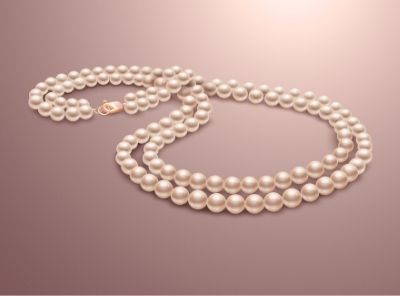 Necklaces:
Necklaces always draw attention. Subtle golden necklaces with polki and kundan help enhance your bridal look and are easy and comfortable to carry in any season. They can adorn you with various looks, from simple and minimal to perky, and add more colors to your fun personality.
For a traditional look you can always rely on tanishq, has beautiful collection to enhance your bridal look.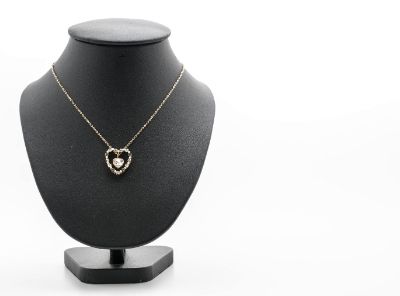 Earrings:
They should be equally sparkly as necklace but light in their construction to avoid looking too bright. Beautiful earrings should align with all your other accessories.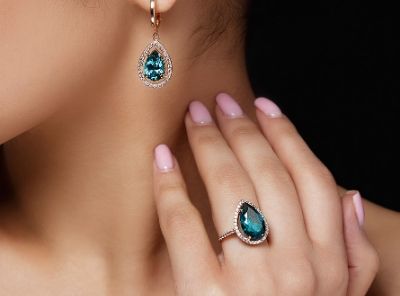 Stones of many colors :
Choose colors that celebrate the season and add oomph to your outfit. Colored stones and gemstones in your jewellery will enhance your look and add a splash of color.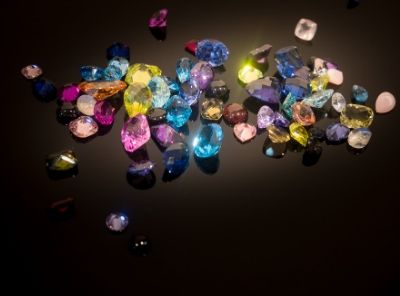 Cocktail ring:
Cocktail rings have been in vogue for a long time. They can be seen worn by girls at parties and are eye-catching, especially if all the jewellery worn is always simple. One of the reasons many brides love to show off their cocktail rings is because they add subtle glamor, and when worn on a well-groomed hand, the look is more than eye-catching.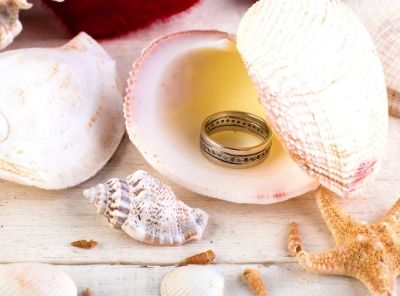 Chokers:
From modern to traditional to fashion statement, chokers are very popular these days. They are considered to be the most sought-after jewellery of the year.
Conclusion
Wedding jewellery accentuates not only the bride's dress but also her beauty. Modern designs of wedding jewellery fit perfectly with all brides. A royal look and a fashionable trendy design can amaze everyone and surprise people. Sharp column skirts and slim silhouettes look great when paired with attractive accessories like bright gold chokers or ornate bangles you can try this look for mehndi or sangeet function as well.
Wedding jewellery is a huge investment and will be with you for the rest of your life. Look around, stroll, listen to the experts and make a purchase.
FAQs:
1. How can I get inspiration for modern wedding jewellery design?
Look around and see what the trend is. It is important to keep changing according to styles.
Try to choose jewellery that you think will fit your wardrobe and you can follow these tips:
– Do not overemphasize on jewellery.
– Understand your Neckline.
– Understand the wedding attire fabric.
– Choose the color of your jewellery.
– Earrings should match your hair style.
– Align your jewellery as per occasion.
– Purchase designs that could be reused.
2. Should bridal jewellery match?
Wedding jewellery can be worn at different times if you choose the right one.  Especially modern jewellery is craft in such a way that you can wear it for different occasions even after the wedding. They have shades that can be used for different occasions. You do not need to buy the same jewellery color as your wedding dress. You can choose other colors that are in contrast with your wedding outfit giving it a beautiful over all look and can complement different outfits as well.

3. How do I choose modern wedding jewellery design?
To pick the best wedding jewellery, consider the following:
– Choose a gold jewellery set design for wedding that matches your neckline. If you have a wide neckline, you can surely go for chokers, but if you have a small neck, you should opt for long neck pieces.
– Earrings should match the hairstyle. In fact if you choose to make a bun, then opt for heavy earrings, but if you style your hair down and on the sides, go for smaller and lighter earrings.
– Take your mother's jewellery, change it a little according to the trend and wear it to your wedding. It will make your day more special and make your family tradition a part of your special day.
– Find the missing jewellery sets. Modern jewellery comes with layers. You can use those layers at different times.
– Avoid too many colors in the jewellery if you have multi-color attire. Go for single-color jewels. They give a dignified look to multi-color attire.
4. What mistakes should you avoid when choosing modern wedding jewellery design?
Do not overdo it! Just because you have your wedding jewellery doesn't mean you have to go to extremes. Keep your look dignified.
Avoid last-minute shopping. Make sure to manage your time when you shop. Wedding jewellery is not just another thing, Like shoes, jewellery puts a whole look together, so make sure you go well in advance to look at what you really want and compare prices.
Consider your neckline before buying anything. Just because you like it doesn't imply it might go with your attire and your personality.
And yes don't buy anything cheap. Quality lasts a lifetime.
5.  What is Polki?
Polki is unfinished diamonds in their raw form, natural way. It is the oldest form of diamond in India and worldwide. The only polishing of the polki diamonds are subject to is along their surface , so no two diamonds live in the same structure. Because of their purity, polkis jewellery is very expensive. Although it isn't more expensive than diamond jewellery which takes more effort to cut and get polished.