Engagement Rings are an adornment in the biggest initiation of life- Marriage. Engagements are meant to be a perfect, specific and encoring the essence of love to be shared between two families and if you are wondering how to make an engagement ring tray at home, then this blog is exactly for you. The alluring beauty of love is portrayed by the specificity of the rings in the very first edition of marriage- the engagement.
As we have discussed earlier upon various processes and types of engagement ring trays that are favored by all. Everybody wants to know how to make an engagement ring tray at home. You would be surprised to know that there is a type wherein you use recycled materials for your making of an engagement tray. The DIY trousseau gift packing is the new buzz that has taken up the wedding occasions by all mights. You can see trousseau gift packing in gifts like fruits, dry fruits and sarees already. Did you know that you could make trousseau gift packing with a specific theme for engagement ring tray as well. Let us first learn what a trousseau packing is? Trousseau packing is a wrapped style of packing gifts for the bride from the groom and the groom's family. The wrap is usually translucent or transparent, for the material inside to be visible.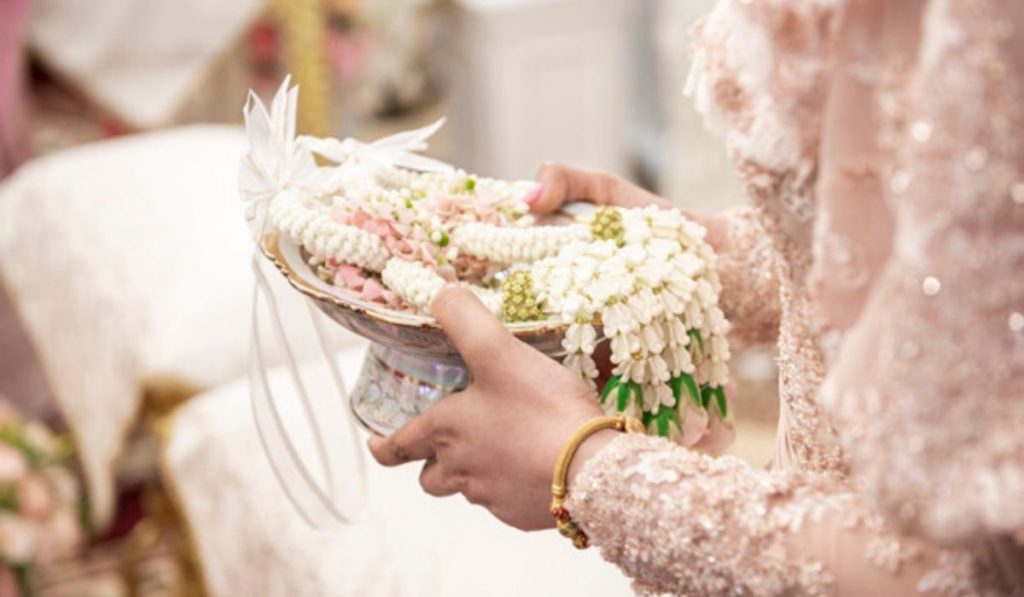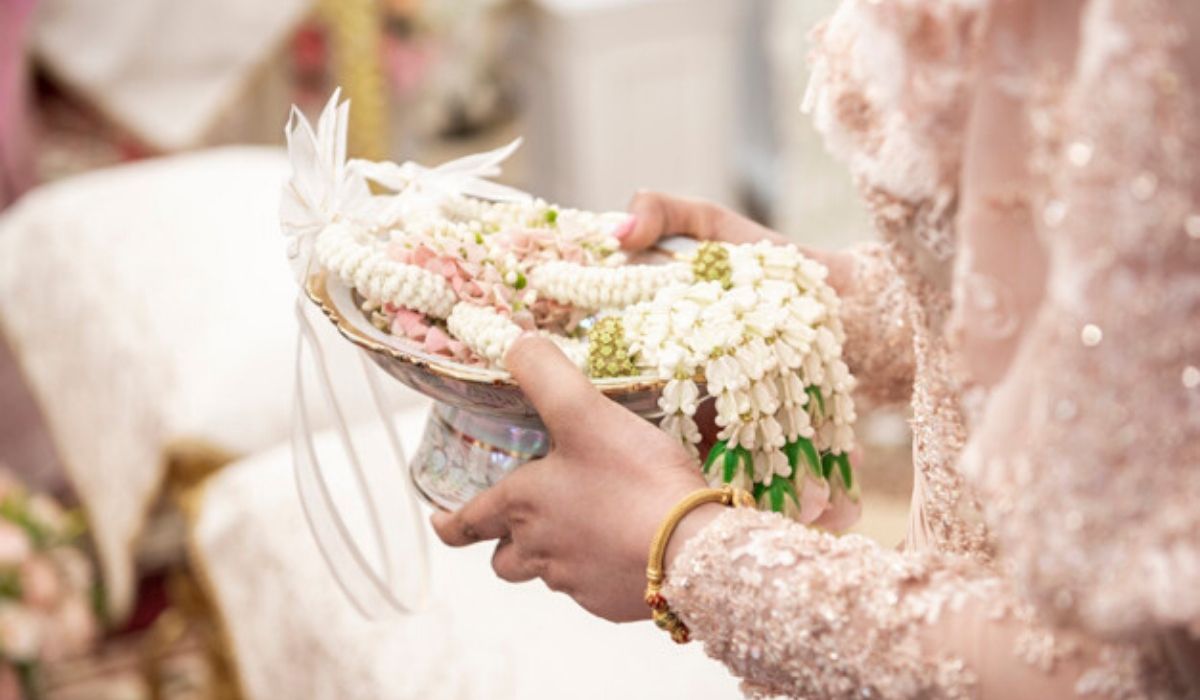 This is the new line of wedding trend in case of gifting and making special edition engagement trays. We will learn how to make one of such trays to direct you towards a trousseau making imagination. For your loved one, a little gift of perfection at all sides from you!
What better gift than the gift of love and perfection for the bride on her beginning of the best days! An amazing engagement ring tray!
All that is there, all that you can add!
A house with a wedding just around the corner is a house full of surprises and stacks. From within these stacks you can find so much that could be used to prepare an astonishing engagement tray. You can decorate it with the theme that you have applied.
To make an engagement tray you will have to keep a few things in mind-
Theme- It is important to go by the theme of the event, if the entire place has been decorated in gold you shouldn't be using silver in any form. Or for example, if the decor is all traditional, do not use modern sculpts and decor- it just kills the taste of doing something good.
Make it trousseau- An interesting wrapping concept for brides in weddings, you can modify it a bit and use baskets instead of wraps. Get a simple wooden basket and a few frills and you are good to go!
Material Collect- It is important to keep the materials you are going to use intact, so there is no spillage in the middle. Wedding houses are a hub of chaos, you shouldn't be adding more trouble for yourself.
DIY How to make Engagement Ring Tray at home
1 Wooden Basket with Semi Round Handle
Some golden lace ribbons
Synthetic flowers (choose colors in accordance to the theme of the event)
Corsage
A beautiful plain bowl (preferably with a metallic shimmer gold/bronze)
Pearls (decorative ones)
One thermocol sheet
Paper cutter
Glue
One maroon velvet Paper
Scissors
How to: Get the basket and wash it with a wet towel, let it dry. Cut the thermocol sheet in the size that it fits the inside of the basket. Make as many thermocol base, so it fills the basket up to brim. Cover each thermocol sheet with red velvet paper and stick them above one another until it reaches the top of the basket. Tie the lace ribbon around the handle and let it flow, if you want to knot it then knot it on one side of the handle, not on the top. Stick corsage on one side of the handle and let the knot flow above it. Place the small bowl in between of the basket and stick it. Stick pearls on the side/edges of the basket. Stick artificial flowers in the empty space of the basket. Place rings in the bowl and you are good to go!
Trousseau gifting ideas are the new buzz in wedding town as they require very less effort and aren't very expensive. Usually trousseau gift ideas are used in wrapping gifts like edibles, clothing and other gifts. Trousseau setting in engagement tray is a fairly new concept wherein the basket is the most go to idea for as it looks amazing, classy and does not require much effort.
Let us know more about decorating your engagement tray!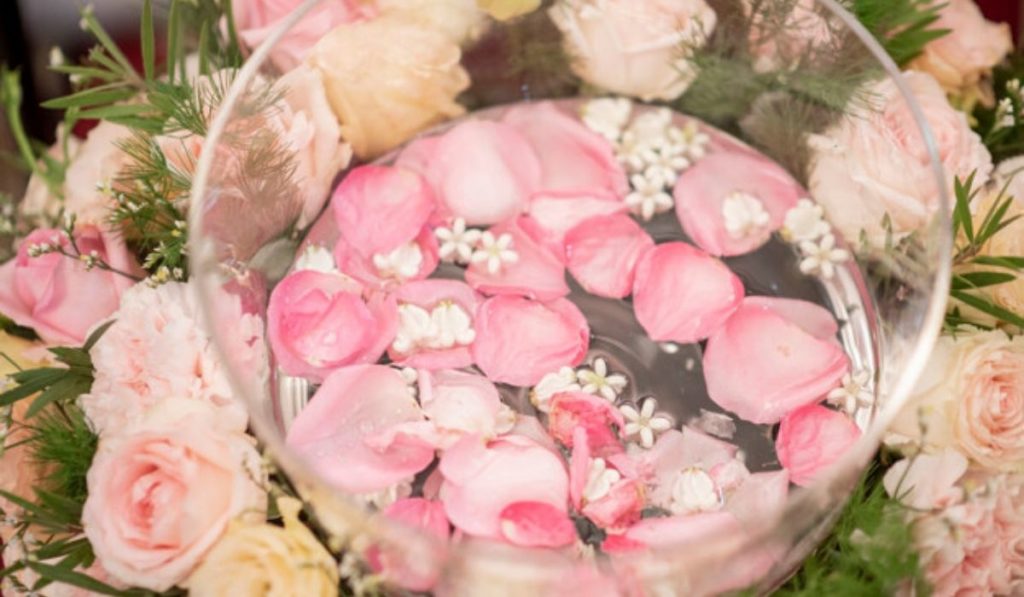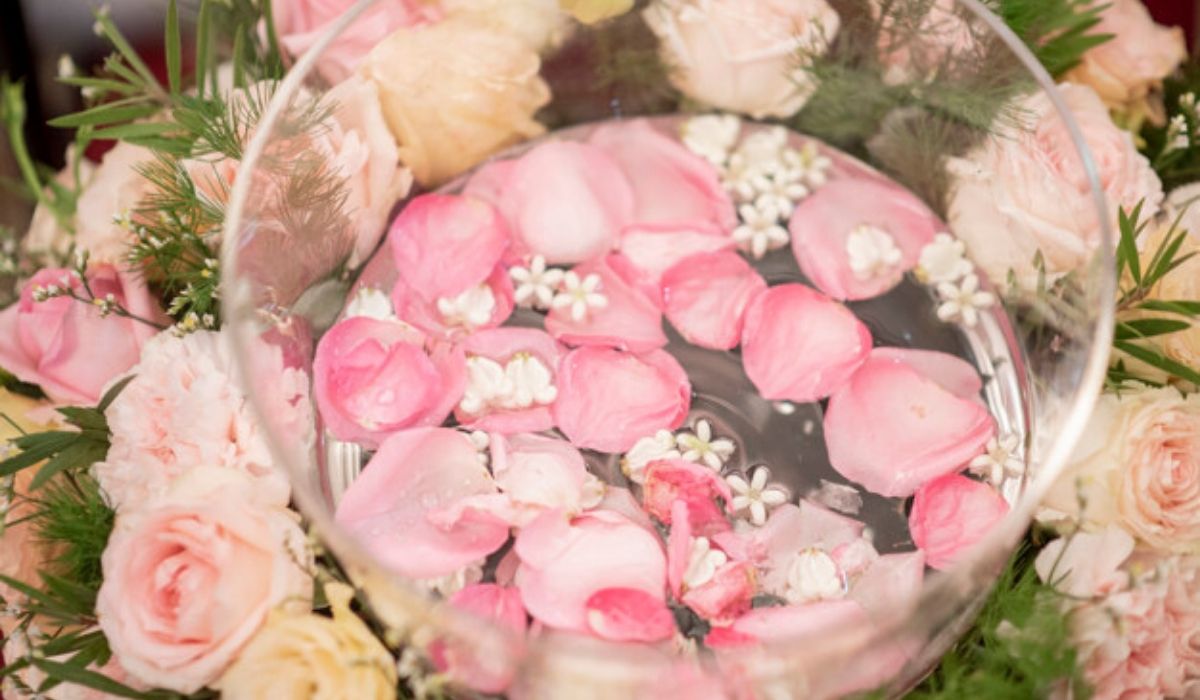 You must know that decoration of your engagement ring tray should be in accordance to the colors being used in the event. If the bride and groom are wearing maroon and the decor is golden, make it gold. If silver is the primary color, then use bronze, oxidised or silver matte only. The fact that you are making an engagement tray is a fact itself that you want everything customised and beautiful and according to you. For decor items, you need to look around the house of mess. So many stars and glitterati must be falling off of so many stuff coming and going out of the house!
Your observant eyes must be vigilant enough to pick all of this, you can also tear off a couple of artificial flowers from here and there. Pearls, stars, lace and what not!
The basic idea is not to overdo something and make it basic elegant. There is no charm in too much of anything.
If you aren't going for any kind of special engagement tray idea, and keeping to the simple engagement thali system- well it does not mean that you have to go all basic and to more. You need to add the Indian Shagun effect into your thali and that's it! The list of items that you need to add to your engagement tray is- vermillion, rice grains (akshat), a little turmeric, some sandalwood powder mixed in water, a beautiful bronze or silver plate, some marigold flower, a beautiful diya and other assortments according to your cultural marks.
In these thalis you can add a border of lace or rounded smooth cuts that are wrapped in some lace. Look at the image above for more reference.
Put it all in the tray and make it neat, place rings within the box in the mid of the tray. And light the diya with the love of your blessings.